Lenovo Yoga 900 Disassembly
In this guide, I'll explain how to disassemble Lenovo Yoga 900 to remove the bottom case, SSD, cooling fan, heat sink, speaker and motherboard. Refer to this guide, you can repair, upgrade and clean your Yoga 900.
Want to be the first to see inside the latest gadgets? Follow us on Facebook for the latest news from the MyFixGuide.com.
Repair Parts
Laptop Screen for Lenovo Ideapad Yoga 900
AC Adapter for Lenovo Ideapad Yoga 900
Cooling fan for Lenovo Ideapad YOGA 900
Keyboard for Lenovo Ideapad Yoga 900
LCD Cable for Lenovo Ideapad Yoga 900
Remove ten screws securing the bottom case.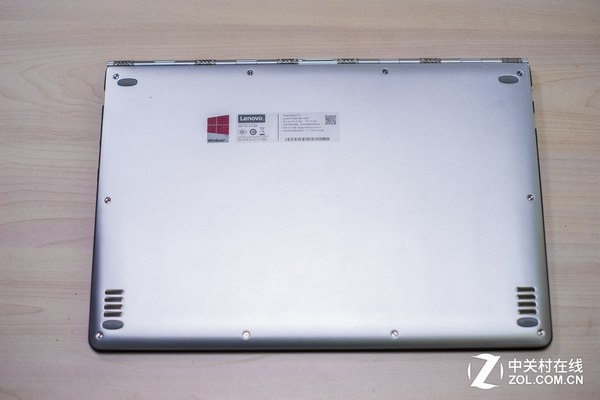 After unscrewing the fixing screws, insert a metal pry bar. Carefully pry up the snaps. This step is especially needed patience. Please do not damage the snaps.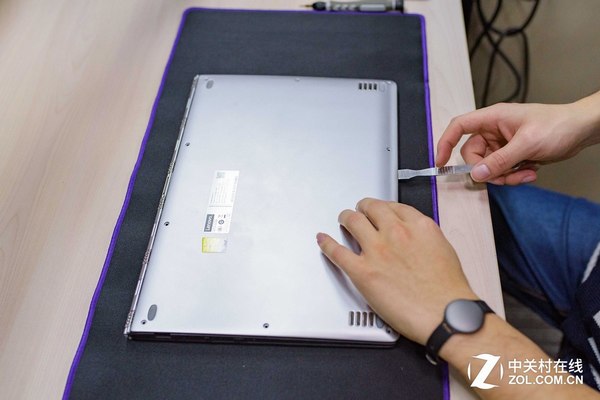 Once the bottom case was removed, you can access the battery, SSD, wireless card, heat sink, cooling fan and motherboard.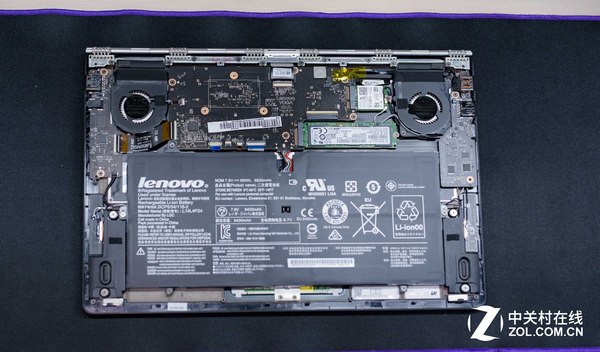 Before continuing dismantling, the first thing to do is disconnect the battery power to prevent short-circuits and other surprises can be avoided in the dismantling process, which is the necessary step before dismantling all electronic devices.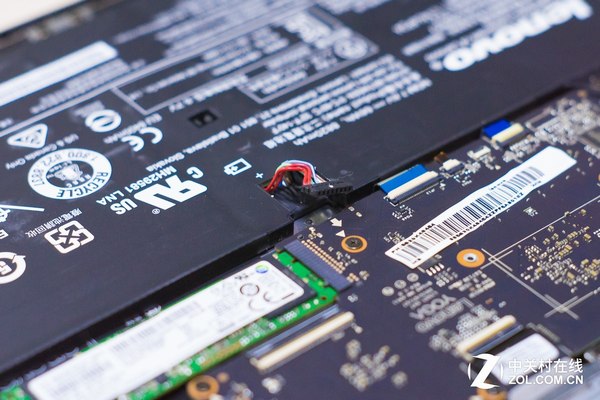 Remove five screws securing the battery. The battery can be removed.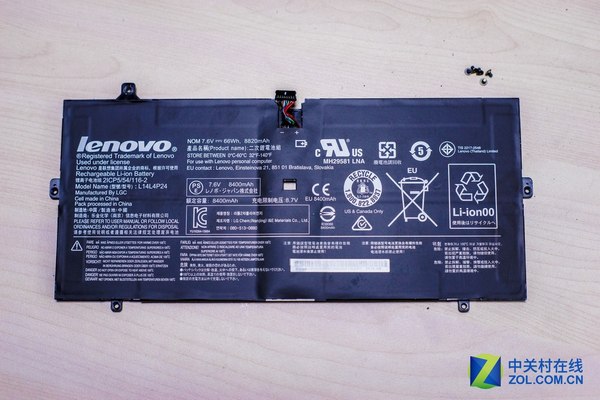 Lenovo Yoga 900 comes with a 7.6v, 66wh, 8820mah Li-ion battery. Lenovo model: L14L4P24.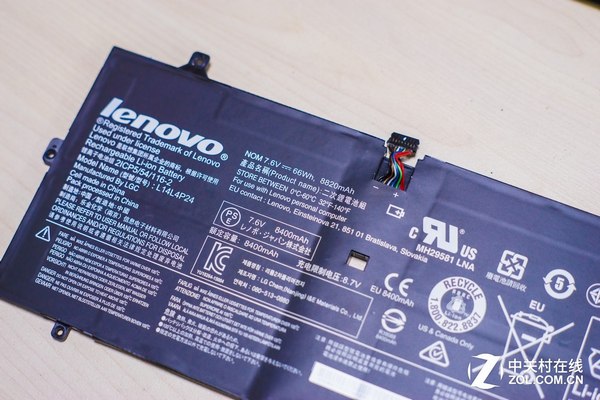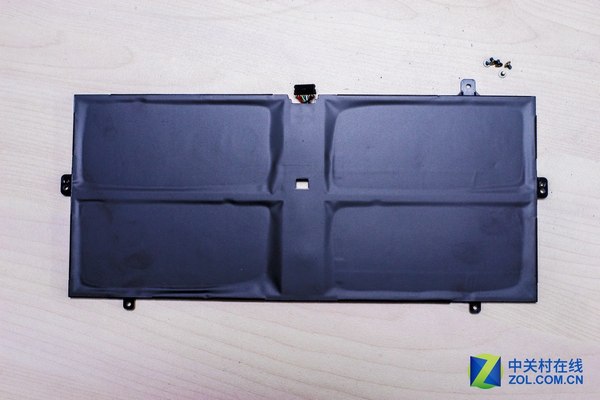 Under the battery, you can find the touchpad.
Disconnect the touchpad cable from motherboard, remove six screws, you can remove the touchpad.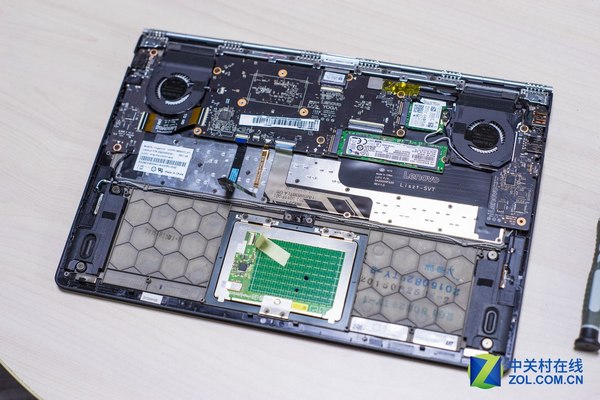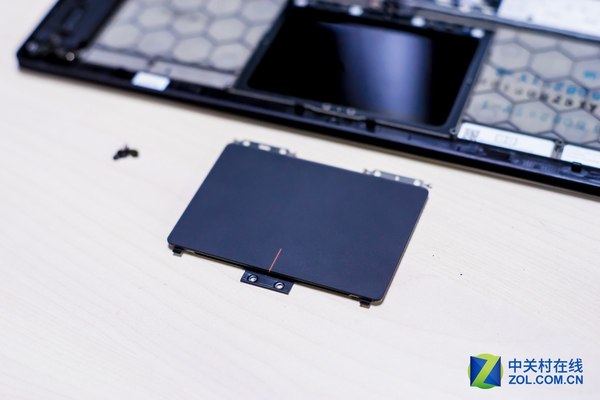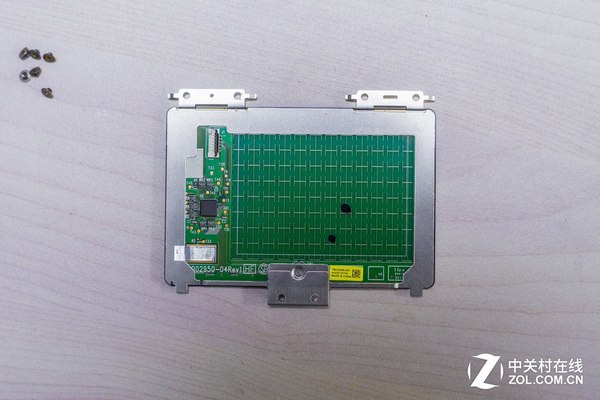 Synaptics Touchpad chip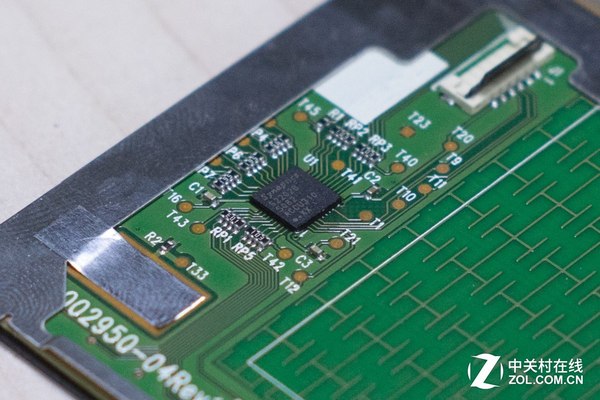 Remove four screws securing the speaker modules (left and right).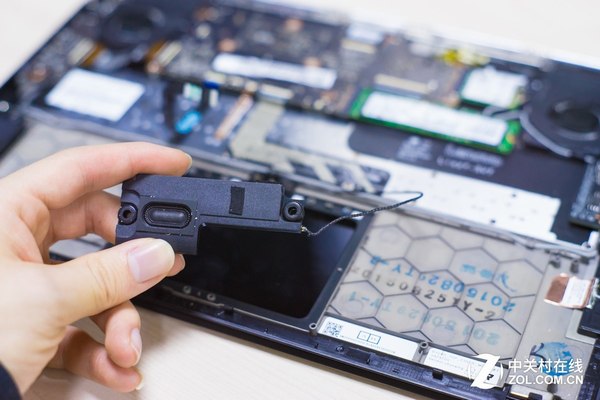 Disconnect the speaker cable from the motherboard.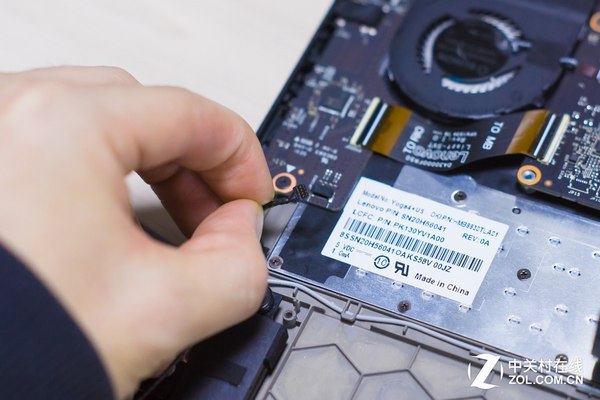 This Lenovo Yoga 900 features a JBL speaker audio module.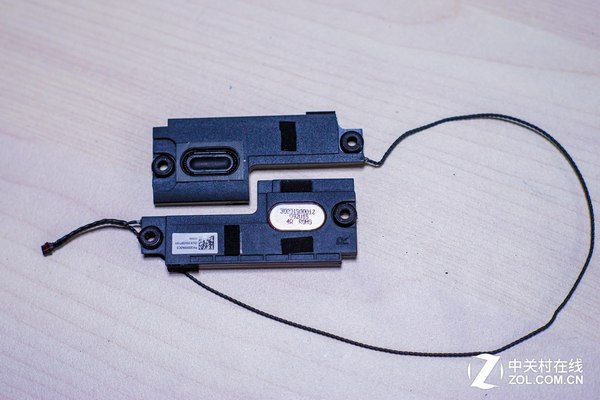 Remove the screw securing the SSD, take it away from its slot.
This Lenovo Yoga 900 features a Samsung PM871 512GB SSD.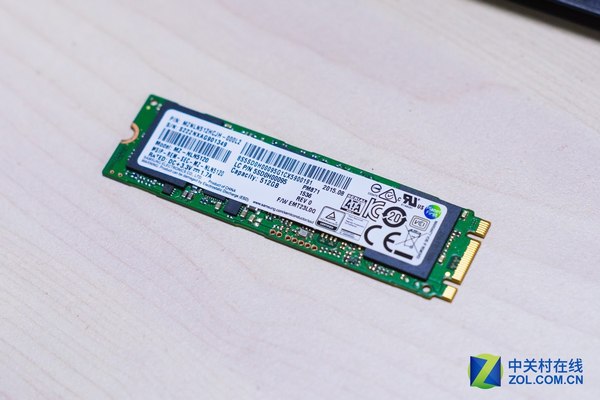 Samsung MZNLN512HCJH-000L2, MZ-NLN5120 PM871 SSD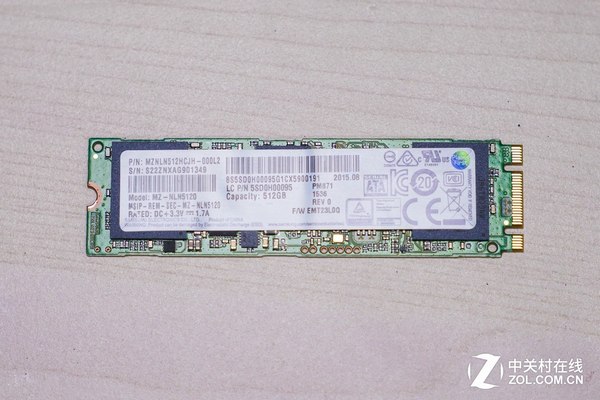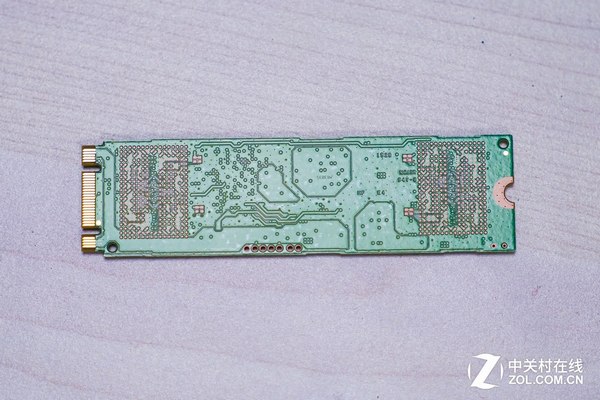 Remove one screw, disconnect two wireless antenna cables.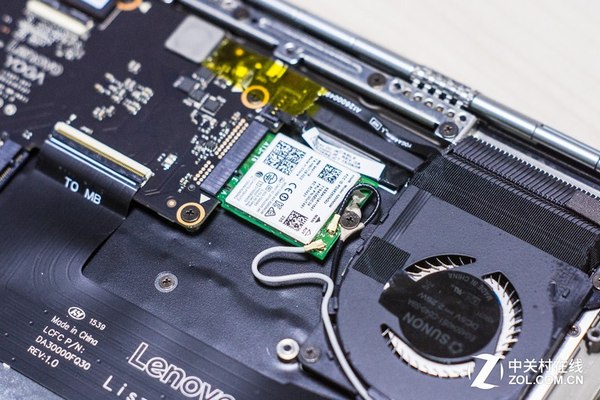 Intel Dual Band Wireless-AC 8260NGW wireless card, it is support 802.11ac, 2×2 Wi-Fi and Bluetooth 4.2. Lenovo part number: 00JT481.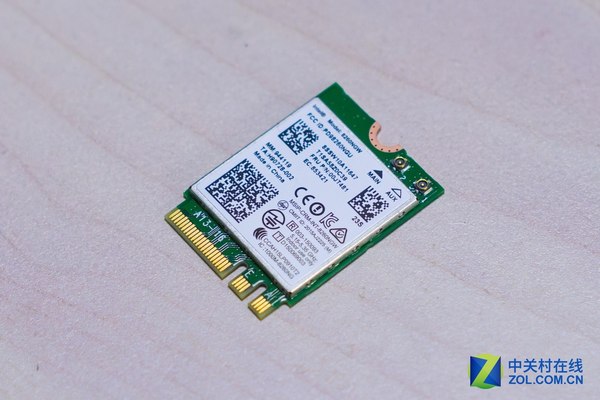 Disconnect deputy board cable from motherboard, unscrew two screws, remove the deputy board.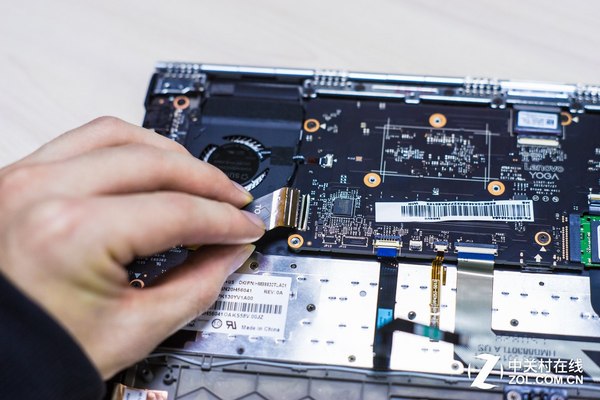 Purple: Realtek sound chip


Red: Power LED light.
Orange: Power button.
Yellow: A key recovery button.
Green: Screen rotation lock button.


Remove the USB board.
There are a card reader port, USB Type-C port and a USB 3.0 port on the board.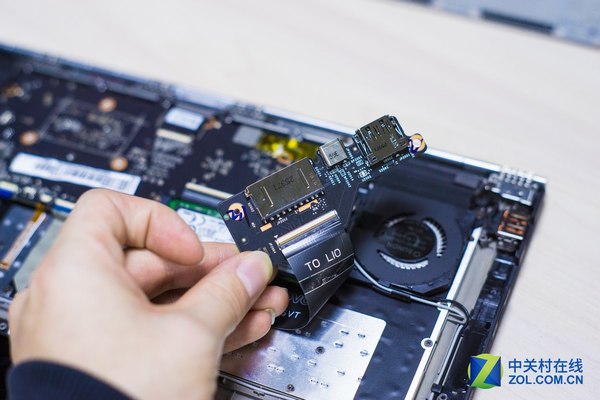 Red: TPS65982 USB Type-C power chip.
Orange: Paradetech PS8740. Makes USB Type-C supports Displayport signal transmission.
Yellow: 620FJ1LN (presumably reader control chip).
Blue: winbond 25X40CL, Winbond BIOS chip.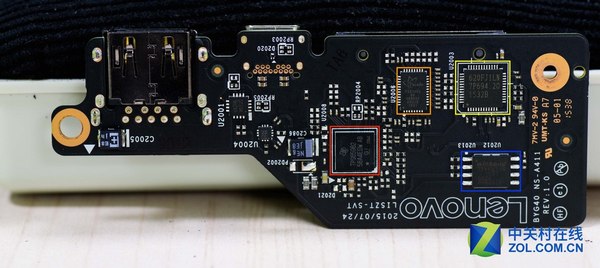 Disconnect the LCD cable from the motherboard.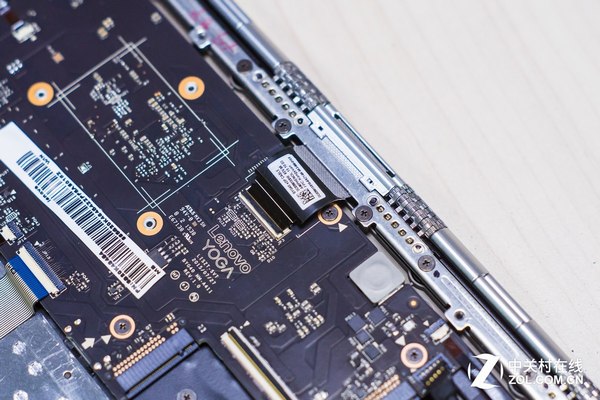 Disconnect the keyboard cable, backlit cable and touchpad cable.
Remove six screws securing the motherboard.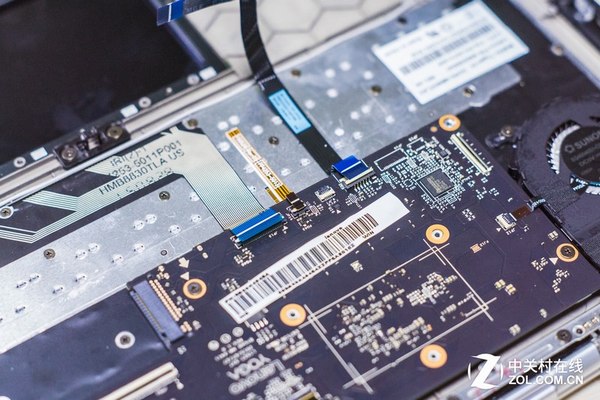 Lenovo Yoga 900 motherboard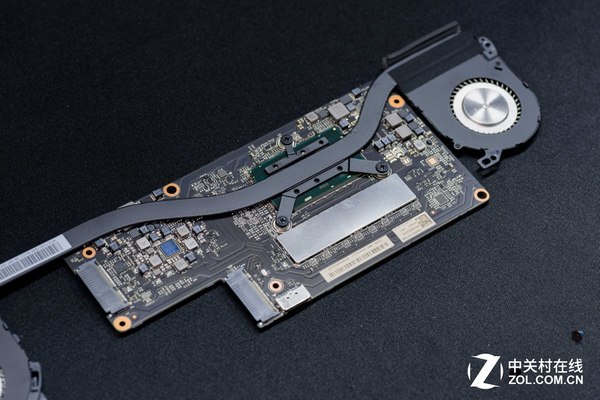 Disconnect the cooling fan cable and remove three screws securing the heat sink.
Lenovo Yoga 900's heat sink, fan assembly can be removed.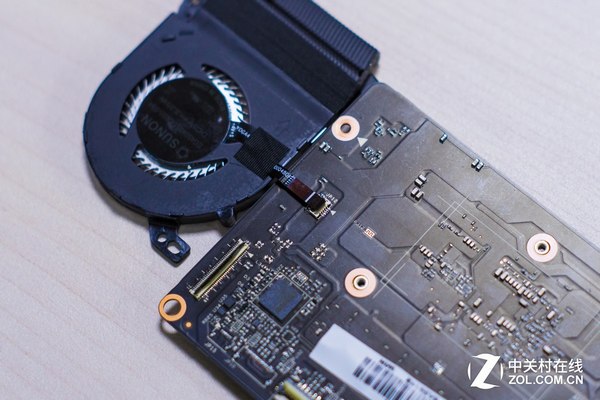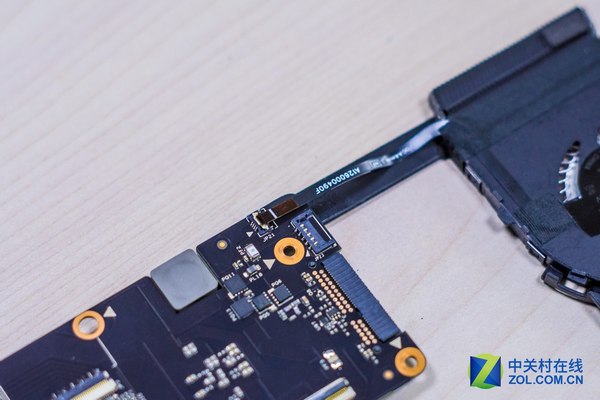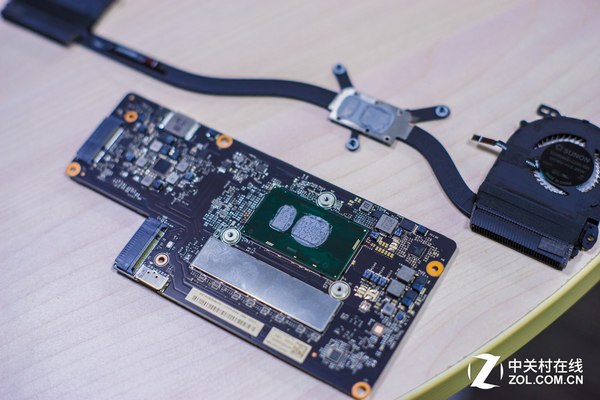 SUNON 2.25W cooling fan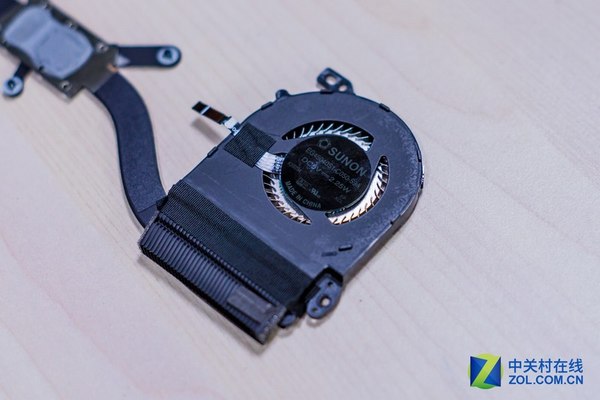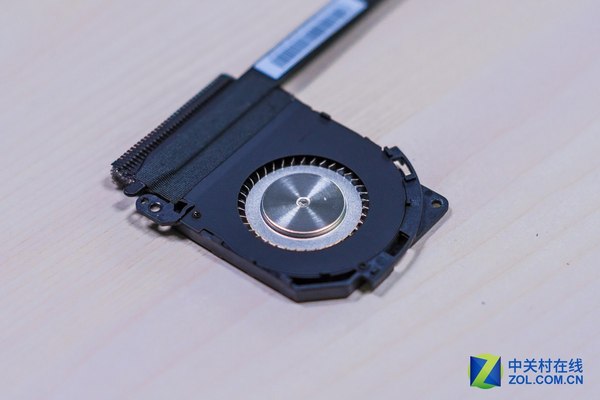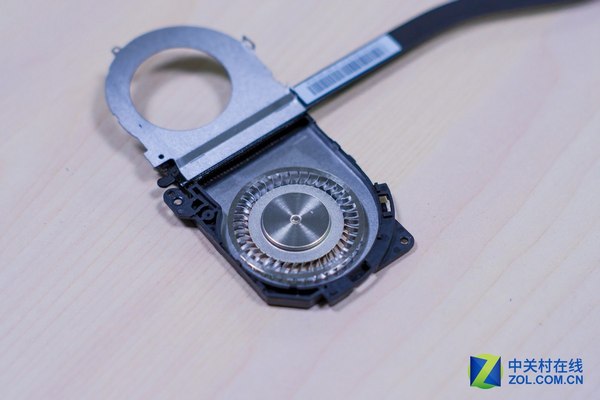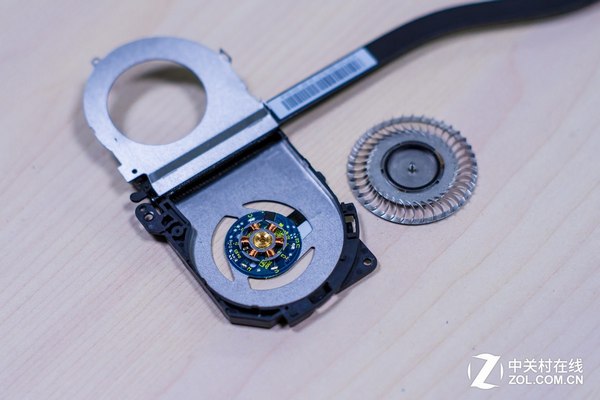 The cooling fan made of aluminum alloy, more the number of blades is possible to obtain a large amount of wind, so as to improve the cooling efficiency.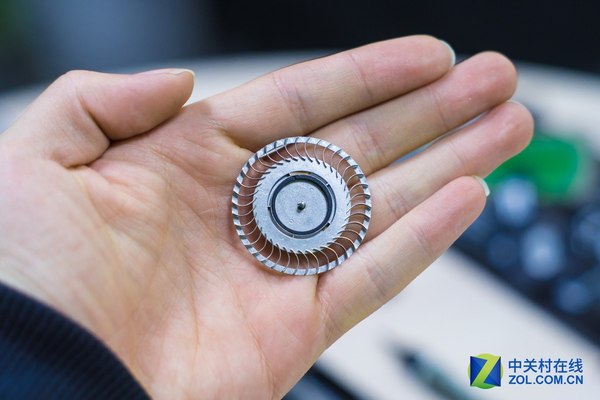 Cyan: 16GB onboard RAM
Blue: Intel Core i7-6500U processor
Yellow: Intersil ISL95857HRTZ Power Management Chip
Red: model unknown, presumably Lenovo customized power management chip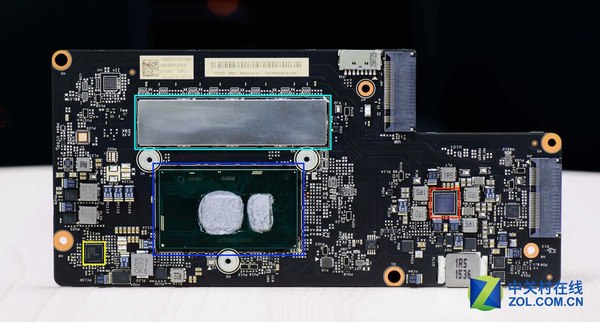 On the motherboard, we did not find the motherboard chipset (Southbridge). Find relevant information, was discovered that this generation of Skylake U series low-voltage processor chipset will be integrated into the processor, which helps reduce board volume.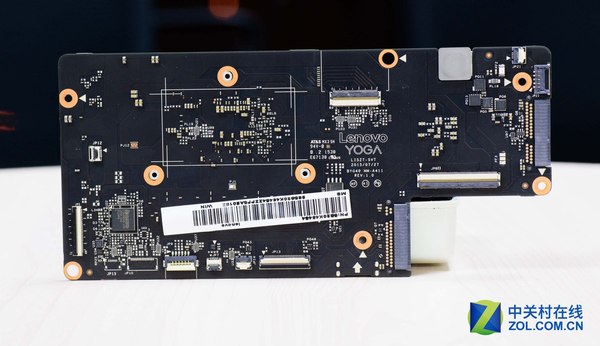 Remove all screws securing the LCD hinges.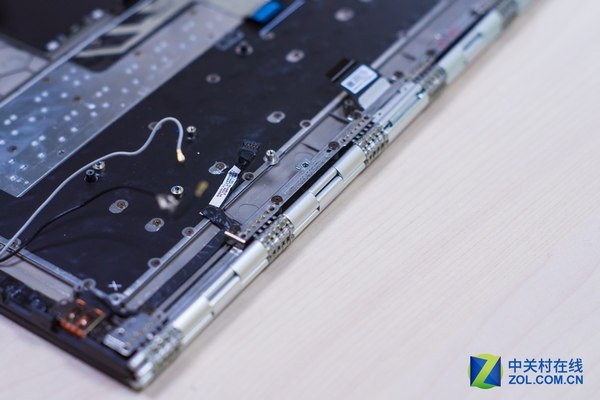 Now the display assembly can be removed.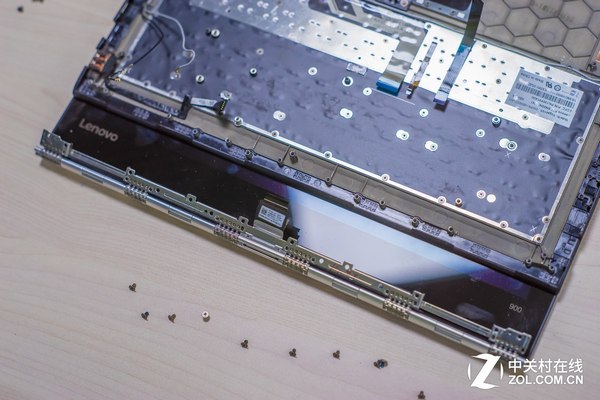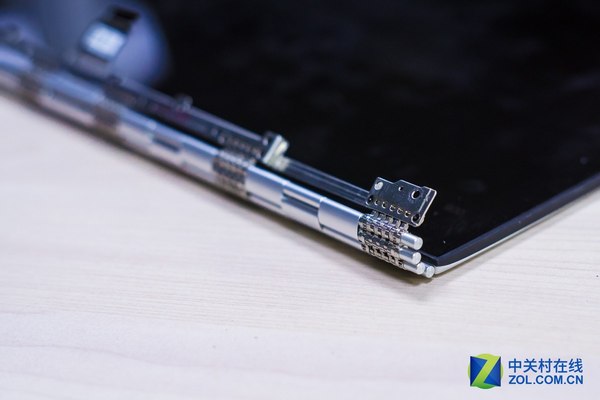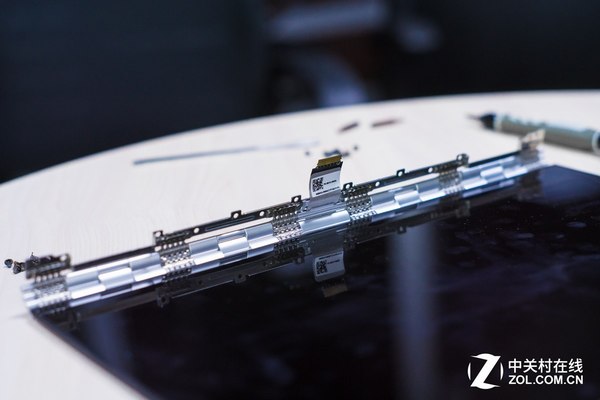 Lenovo Yoga 900 palm rest (including keyboard)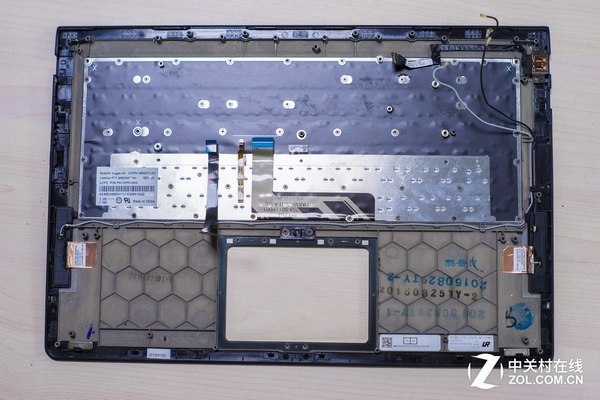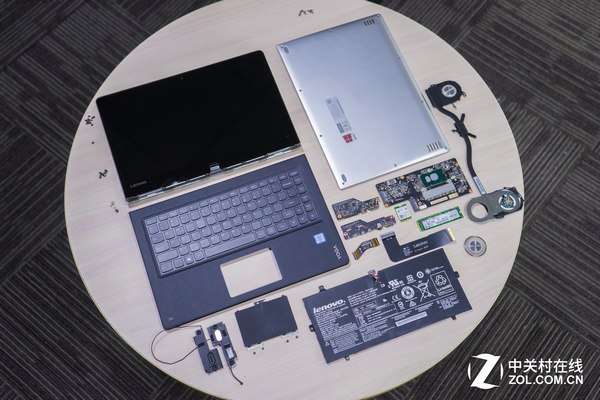 For more guides, check out the Lenovo Yoga 4 Pro (Yoga 900) device page.