Asus FonePad 7 Disassembly
In this guide, I'll explain how to disassemble Asus FonePad 7 to remove and replace the back cover, battery, camera, microphone, screen, speaker and motherboard.
In my case, the model is Asus FonePad 7 FE7010CG.
Want to stay connected to the MyFixGuide.com? Follow us on Facebook to check out the latest teardown news.
Open the dust cover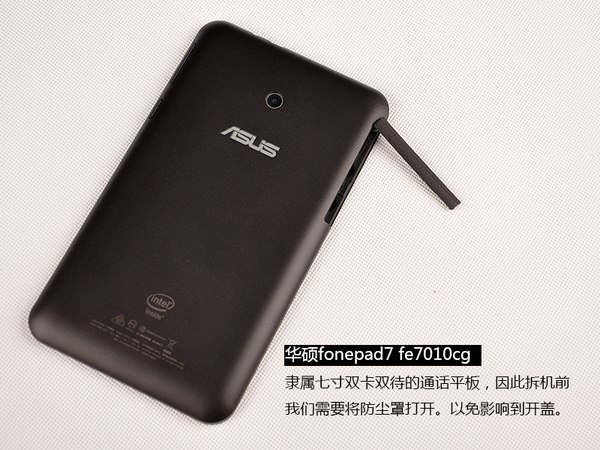 Pry up the back cover with guitar picks.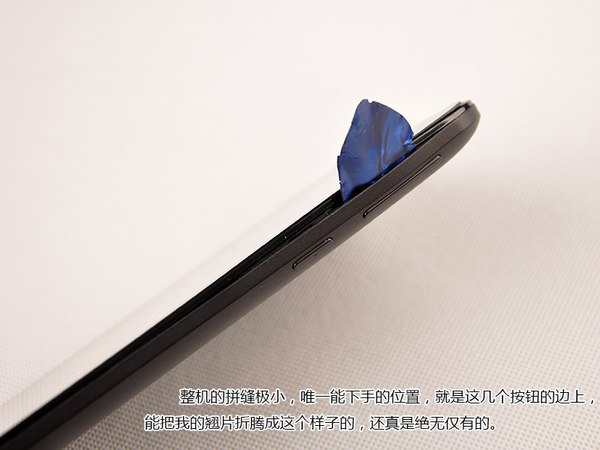 When back cover removed, you can get access to the internal components, including battery, speaker and motherboard.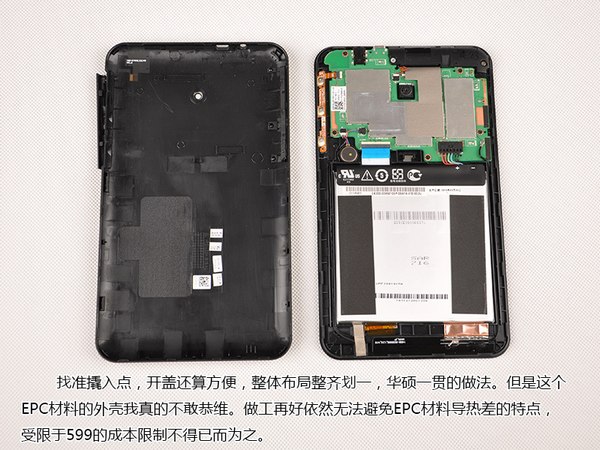 Asus FonePad 7's Wi-Fi antenna hidden on the back cover.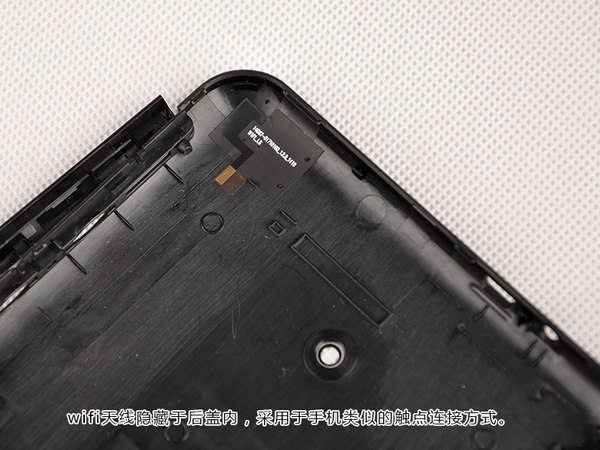 The main chips of the motherboard covered by metal shields.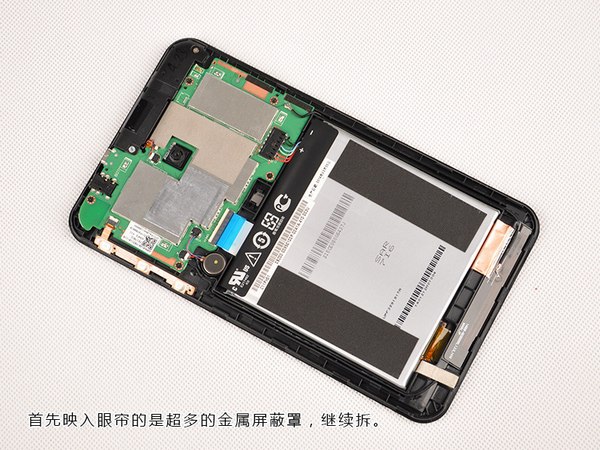 Disconnect the battery connector from the motherboard.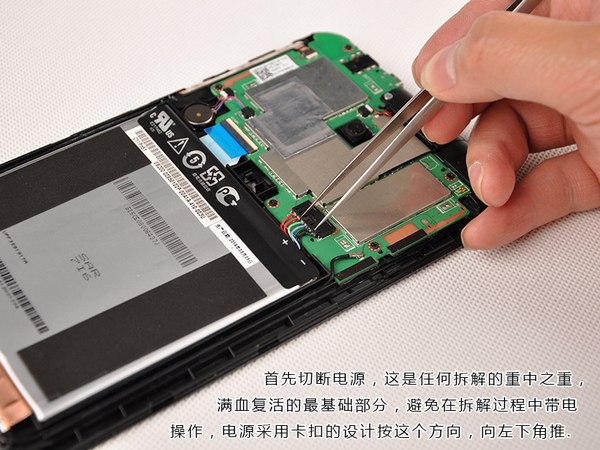 Pry up and remove the battery.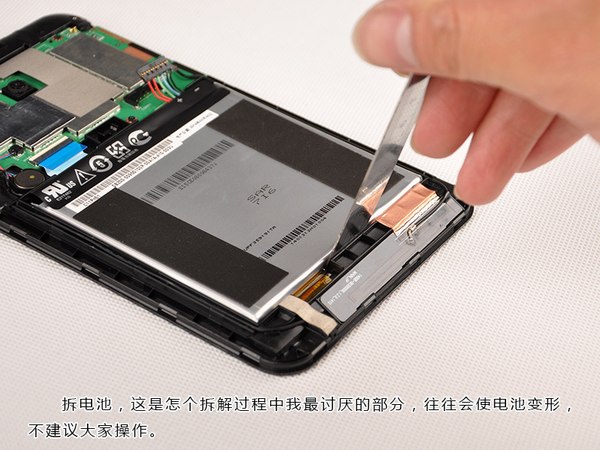 It comes with a 3910mah Li-polymer battery.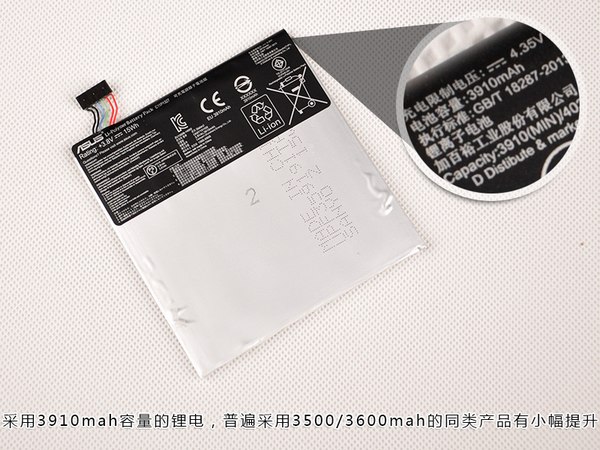 Before removing the motherboard, we need to disconnect all cables.
Disconnect the RF cable.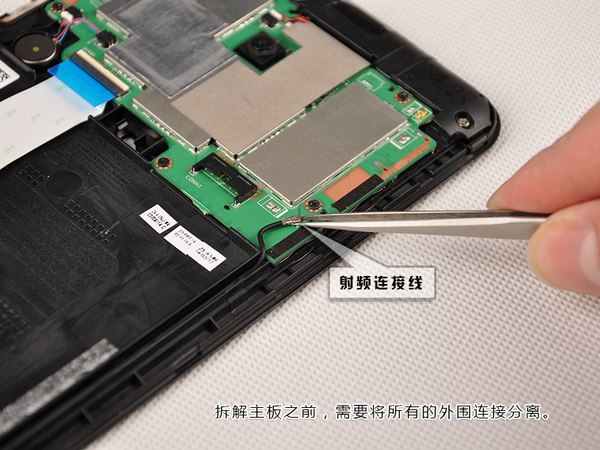 Disconnect the LCD cable.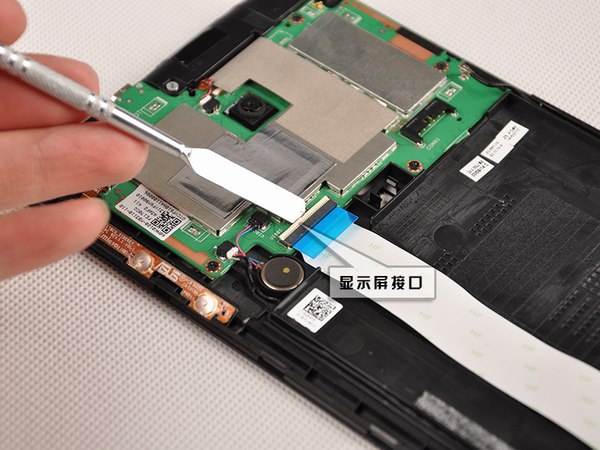 Disconnect vibrator cable and remove the vibrator.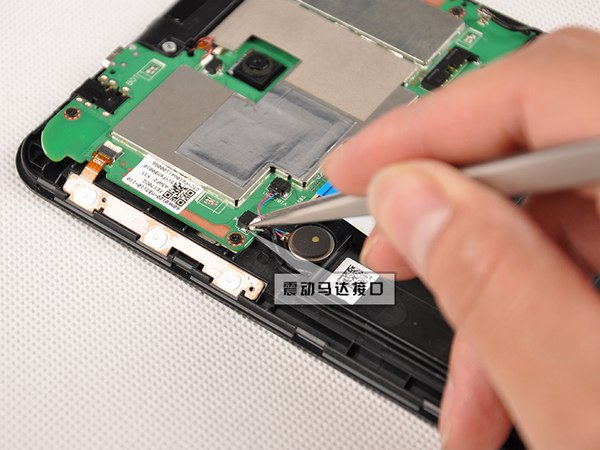 Here's FonePad 7 vibrator.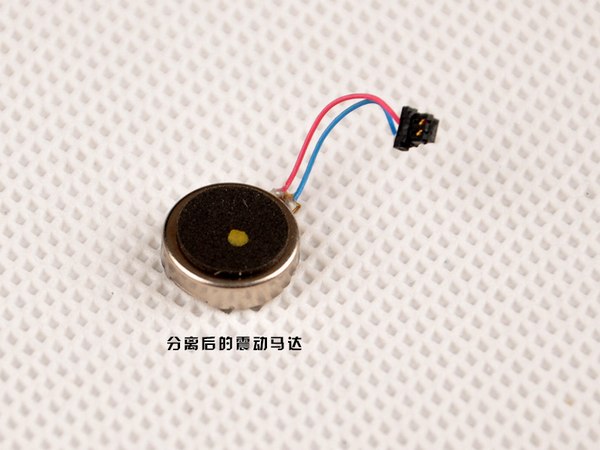 Disconnect the button cable.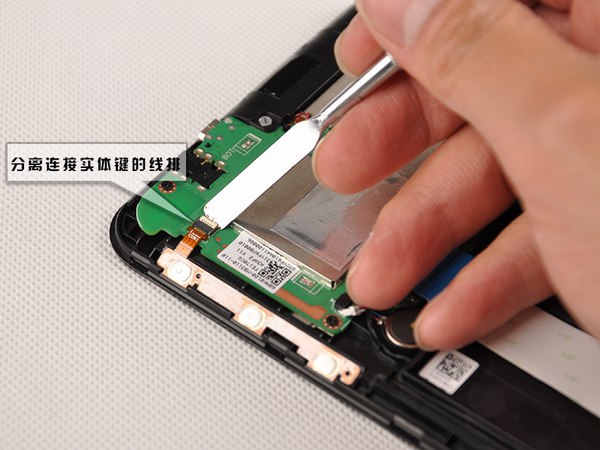 Disconnect the speaker cable.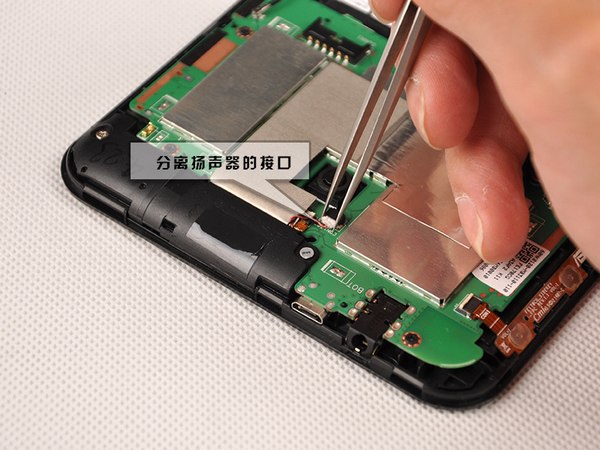 Remove two screws securing the speaker and remove the speaker.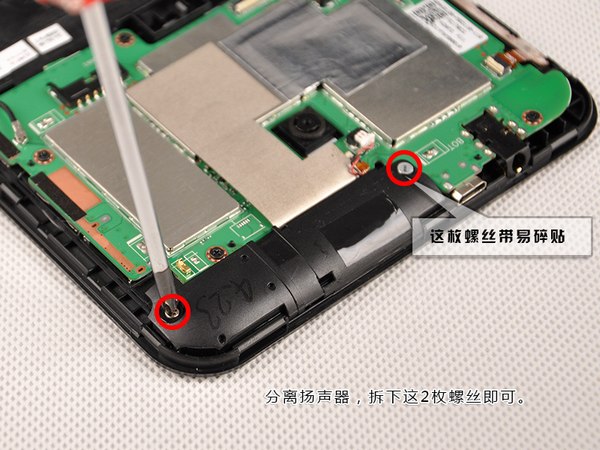 Here's speaker module.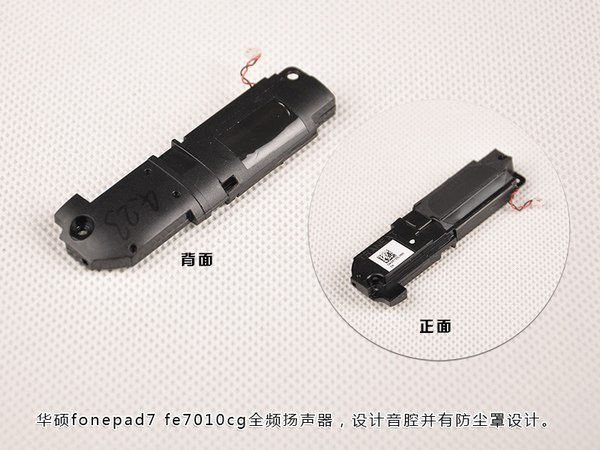 Uncover shield stickers. You can find the touch cable.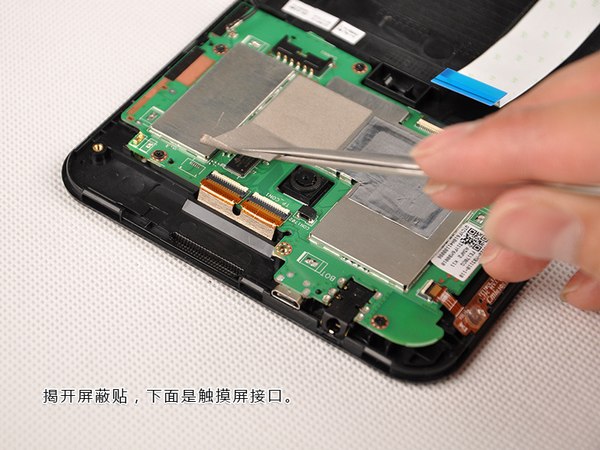 Disconnect the touch cable.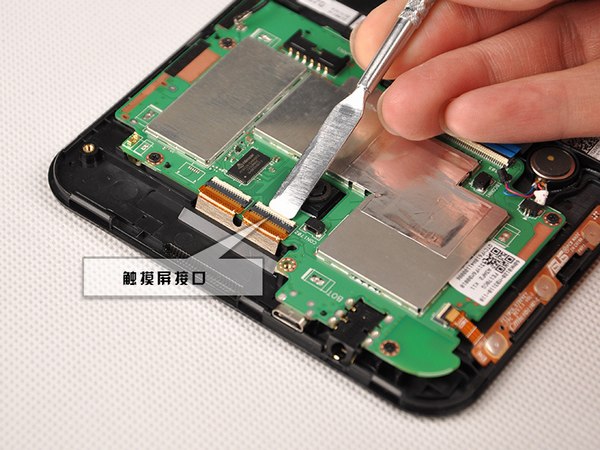 Remove the microphone.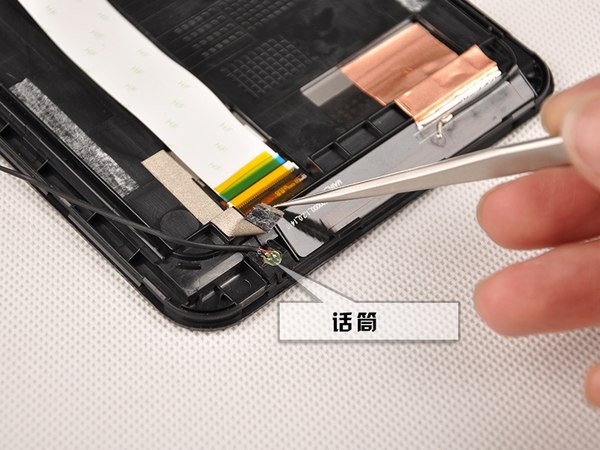 Microphone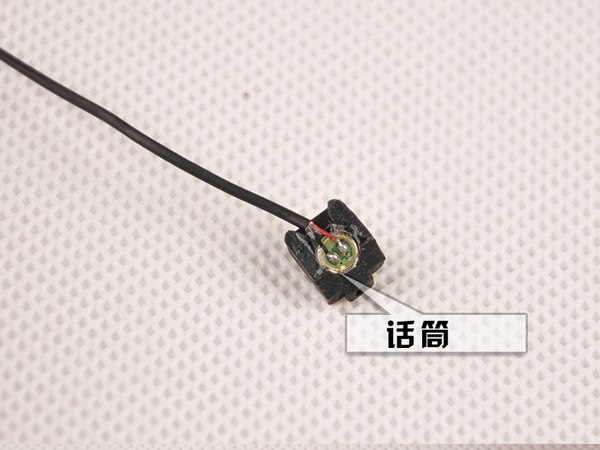 Remove five screws securing the motherboard.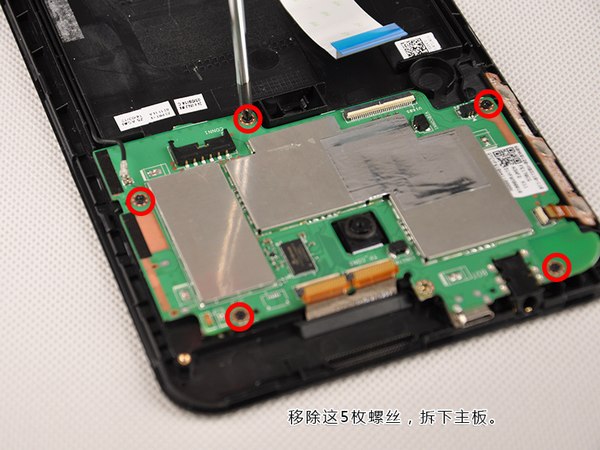 Remove the rear camera.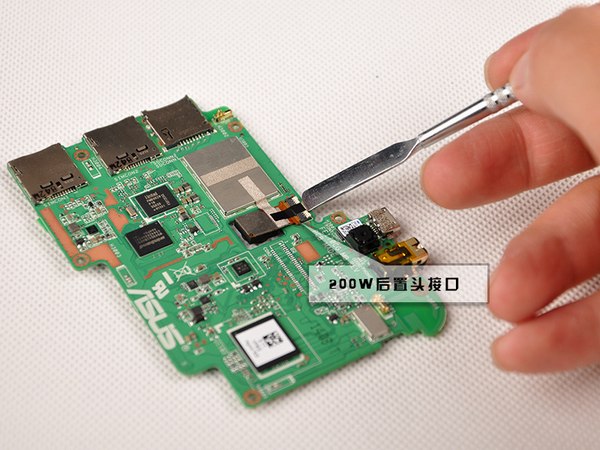 Asus FonePad 7's rear camera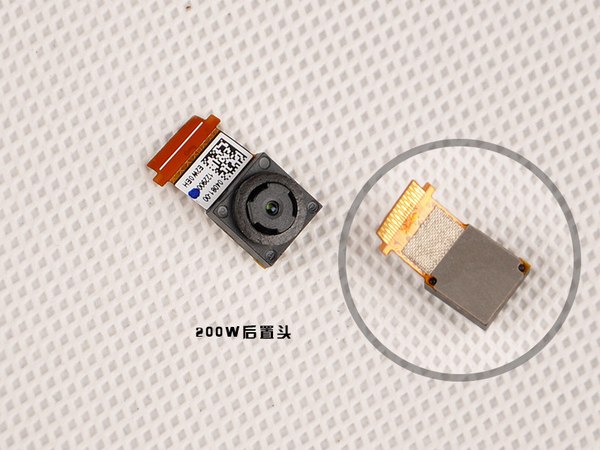 Remove the front camera.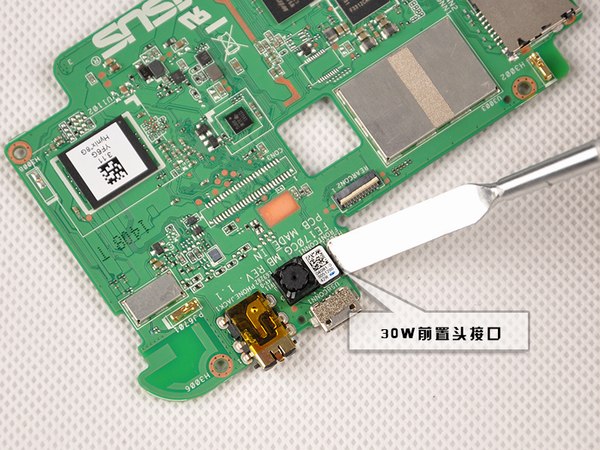 Here's front camera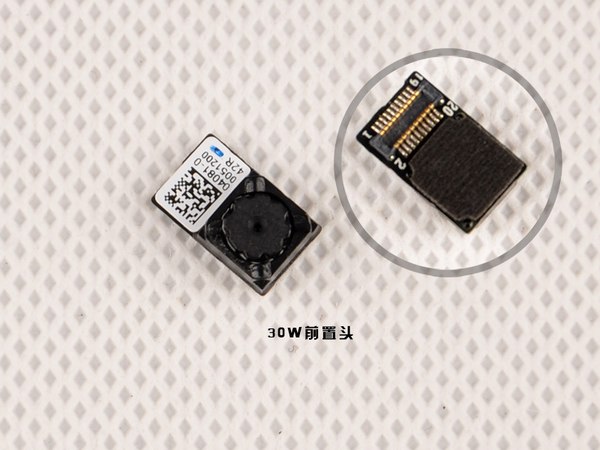 Motherboard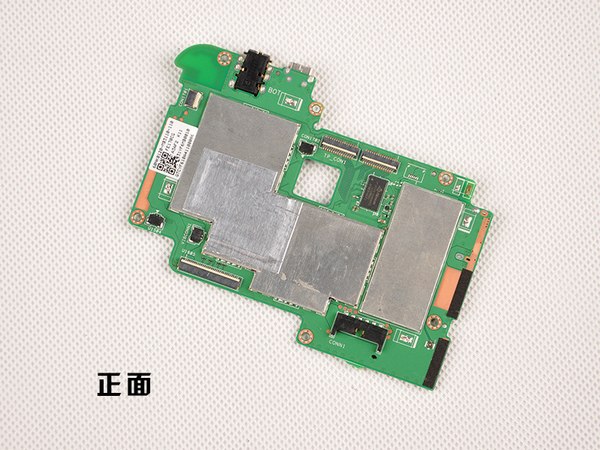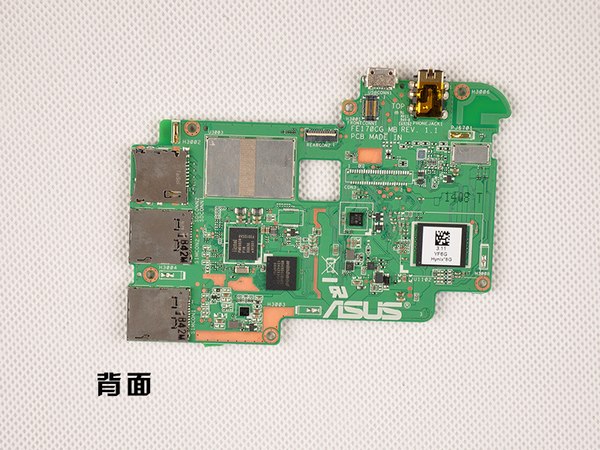 RF antenna and LCD cable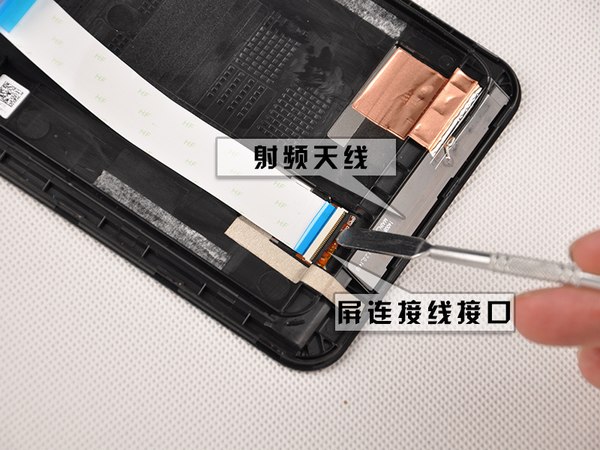 RF antenna attached to screen together.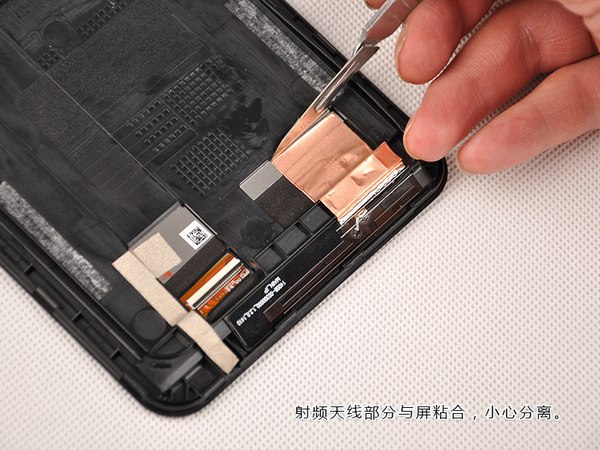 Now we have to start to remove the LCD screen.
Need to heat up with a hairdryer. It is easier to dismantle.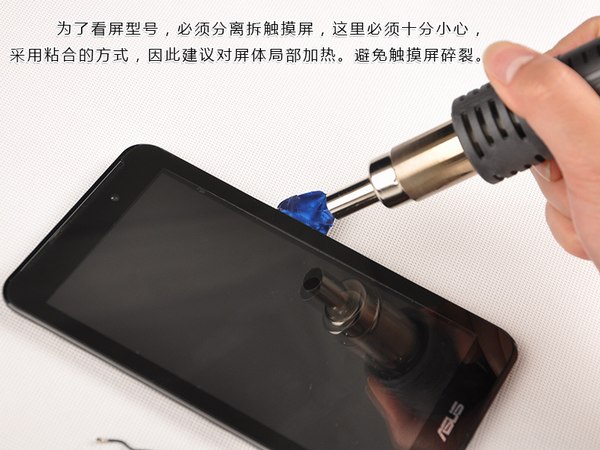 It uses an AUO B07ATN02.0 screen.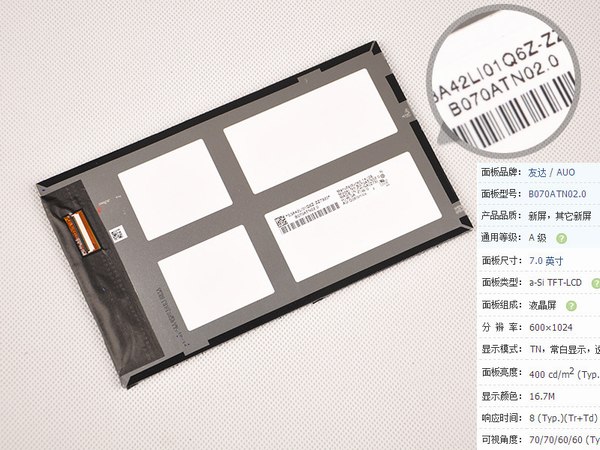 Rollcage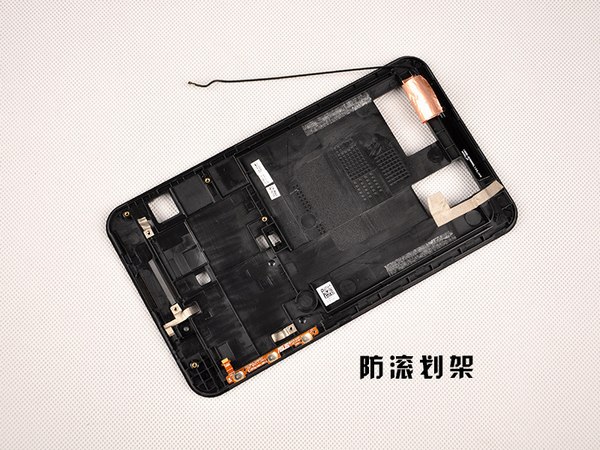 Metal shield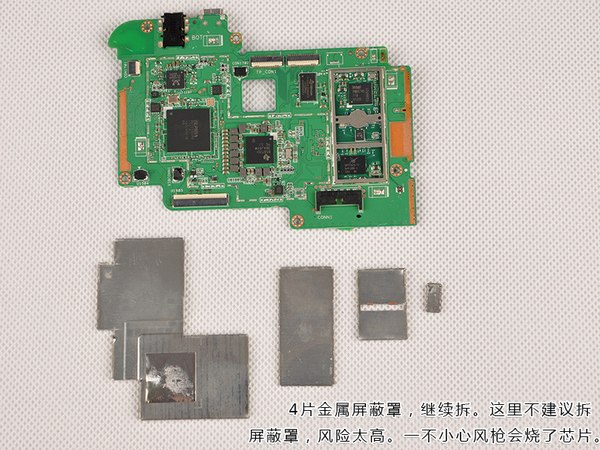 TI B5072CI Power Management IC
Elpida 1GB Memory
Realtek ALC5648 audio decoder chip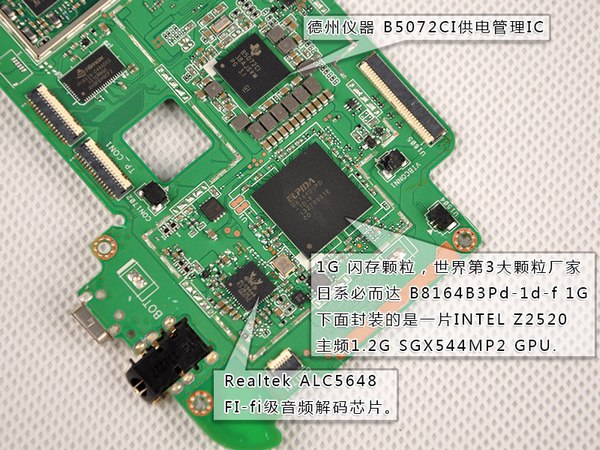 Himax HX8528-D48 touch chip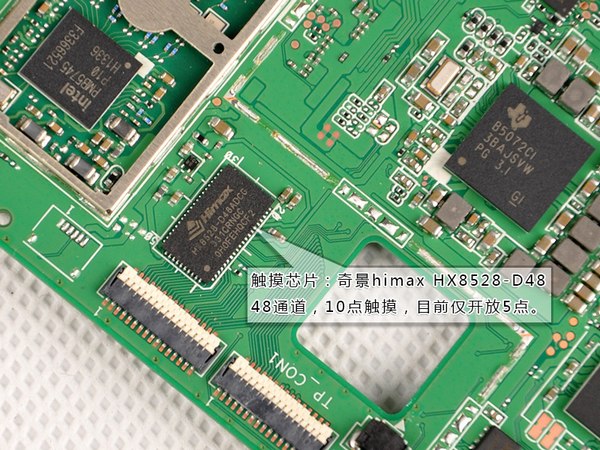 Intel pmb5745 baseband processor
SKY77615-11 RF power amplifier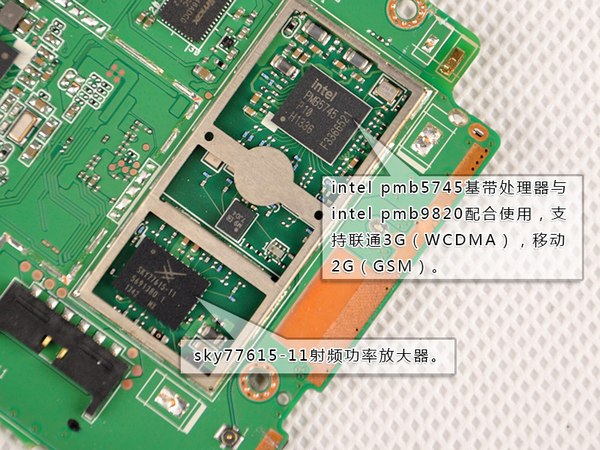 SIM slot and TF slot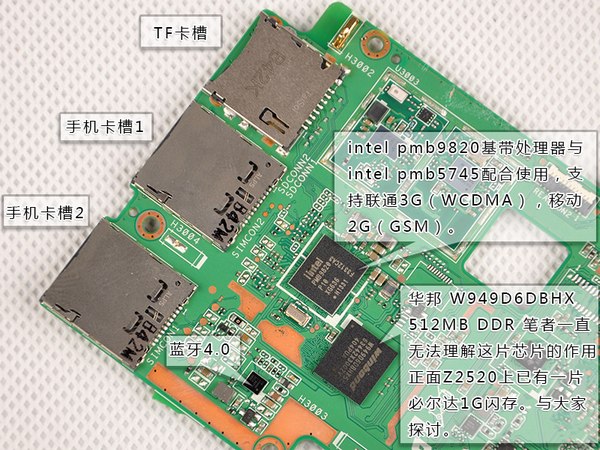 TI 1211A1 USB transmission chip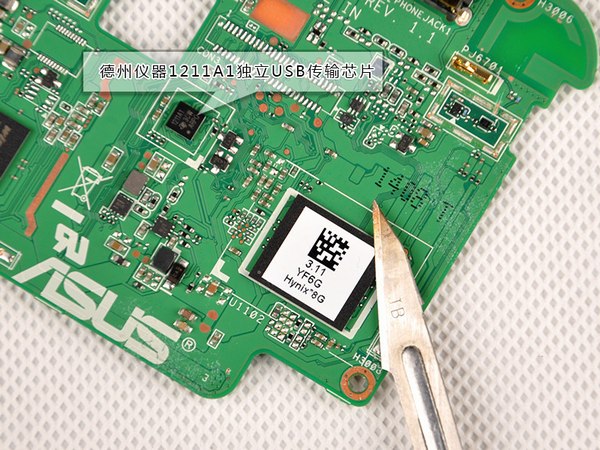 SKhynix memory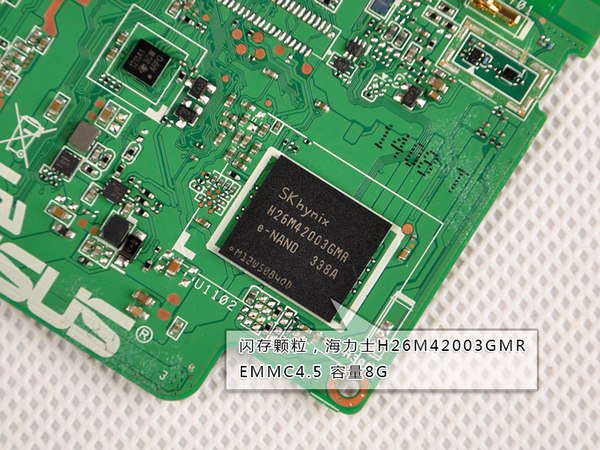 Broadcom BCM2076 GPS chip
Broadcom BCM43362 Wi-Fi chip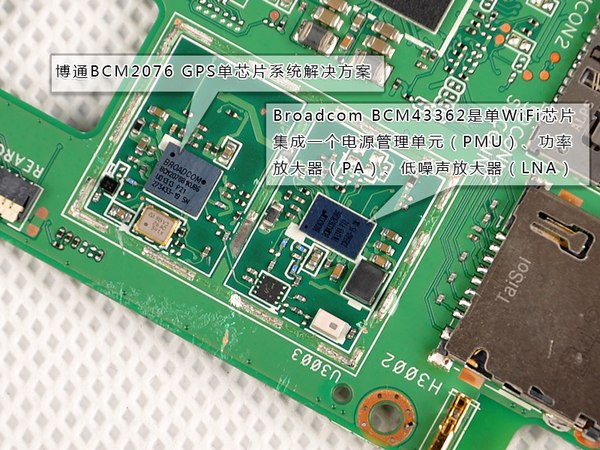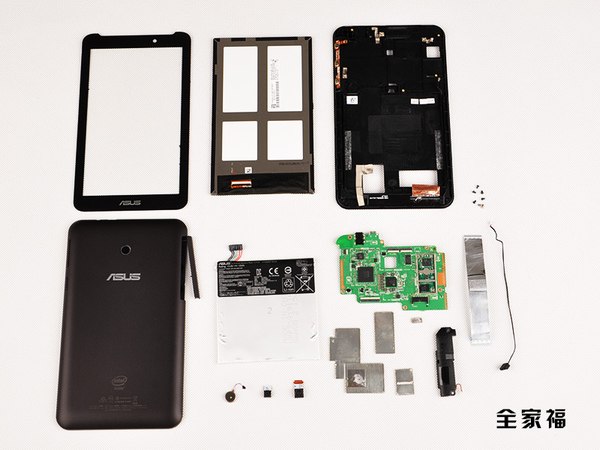 For more guides, check out the Asus FonePad 7 device page.