In this guide, I'll explain how to disassemble HTC One E8 to remove and replace the back cover, battery, rear camera, front camera, microphone, speaker and motherboard.
Want to stay connected to the MyFixGuide.com? Follow us on Facebook to check out the latest teardown news.
First of all, remove the SIM card, SD card slot.
Start from speaker cover, this two plastic cover fixed by glue. You need to heat up it with a heat gun.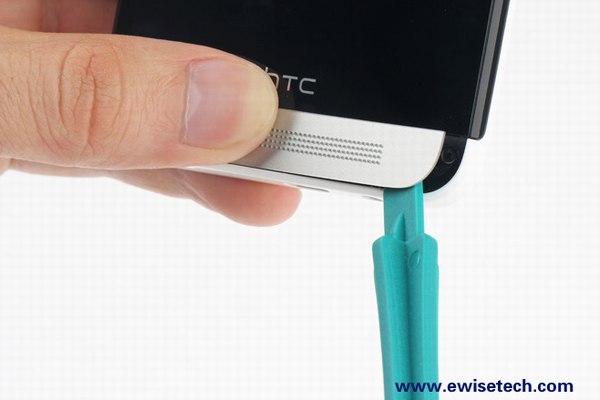 Once the cover was removed, you can find the hidden screws. There are two screws under top speaker cover, and there are four screws under bottom speaker cover, remove these six screws.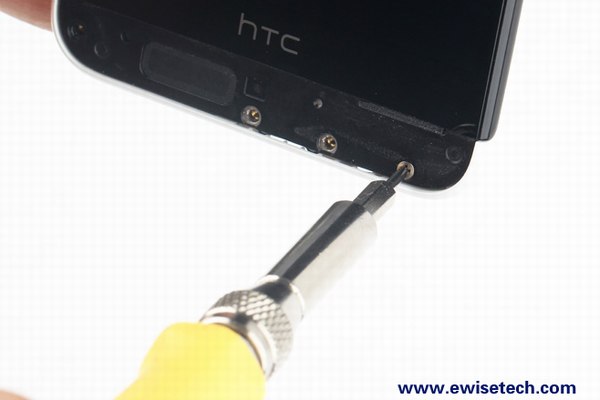 Pry up the back cover with a pry bar.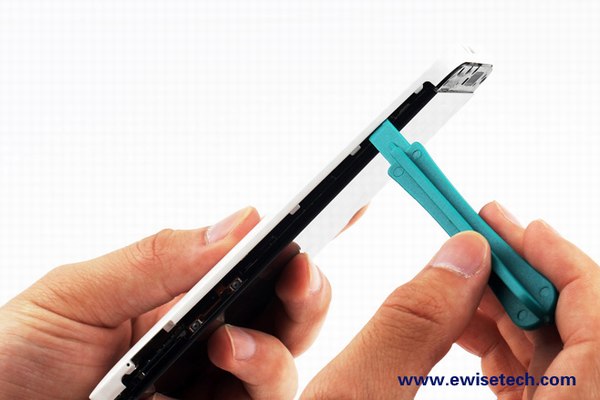 There are four FPC-style antennas on the back cover. There are two layers of foil.
We first tried to tear off the first layer.
Remove the screw securing the plastic shield cover.
Remove the plastic shield cover.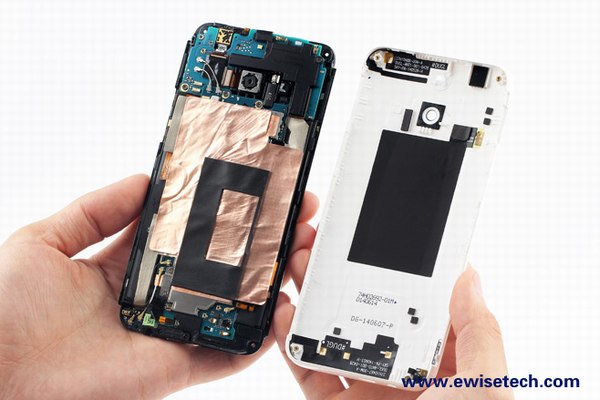 Each connector is covered with a layer of foil, tear off the foil and open the connector, you can remove the screws fixing the circuit board.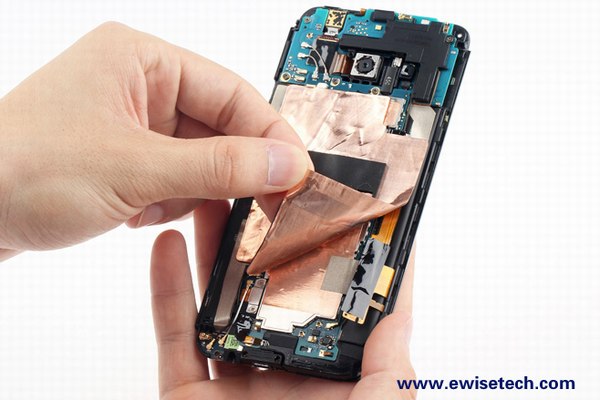 Remove all screws securing the motherboard.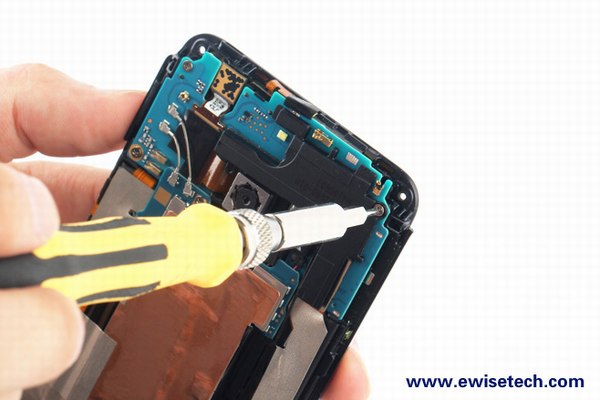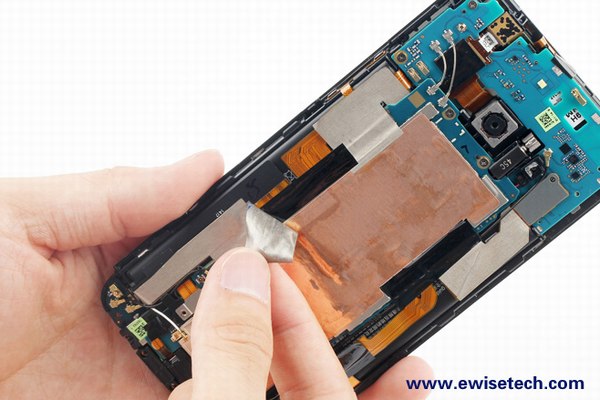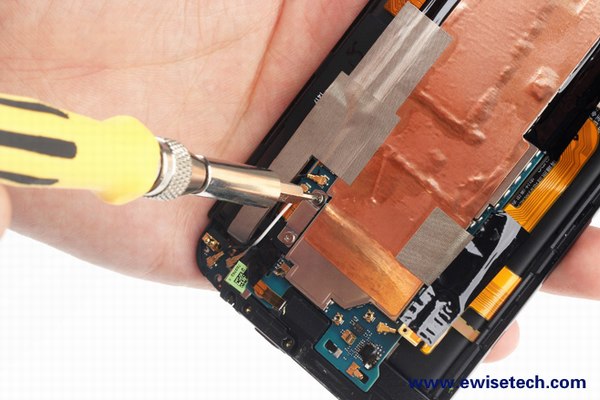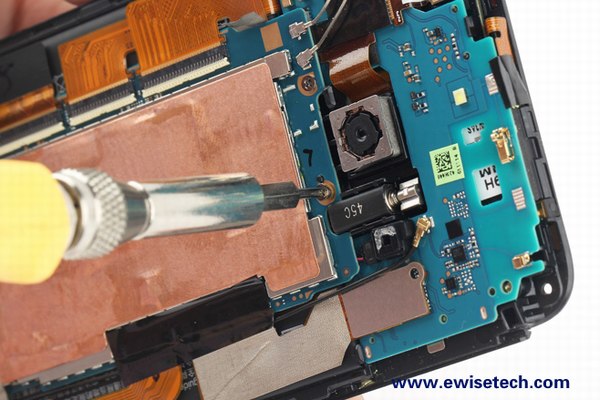 Disconnect all cables.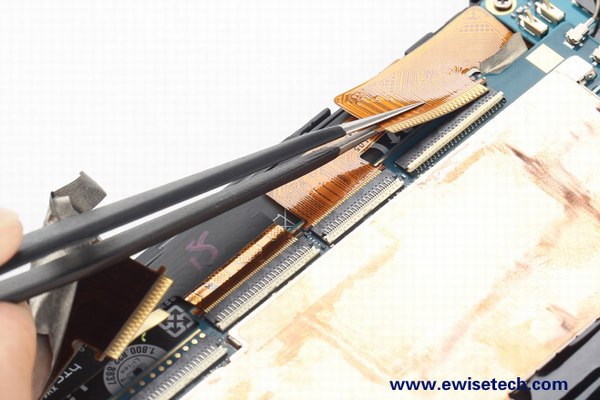 HTC One E8 circuit board, copper foil and plastic shield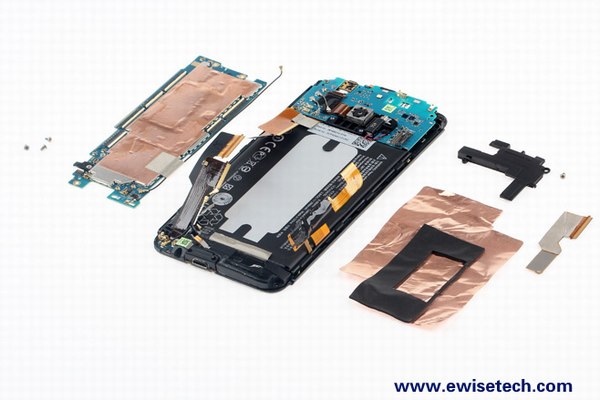 Two cameras and vibrator are connected to the motherboard via a flexible cable, the speaker module, headset, USB connector module fixed by glue, USB connector fixed by a plastic cover, remove two screws securing the plastic cover.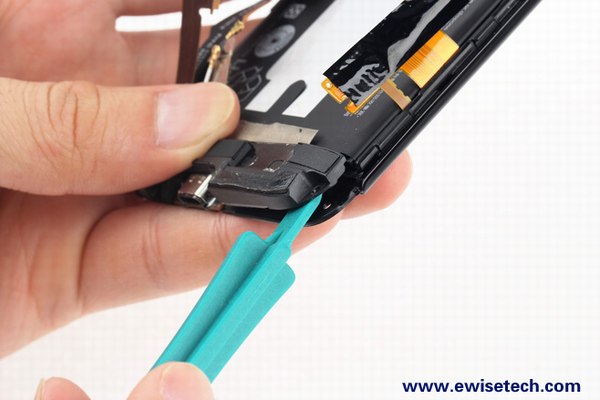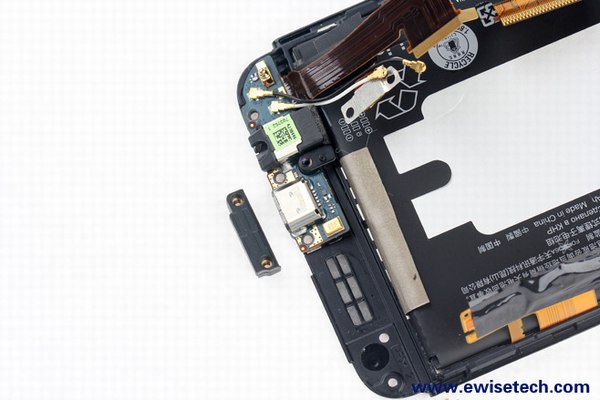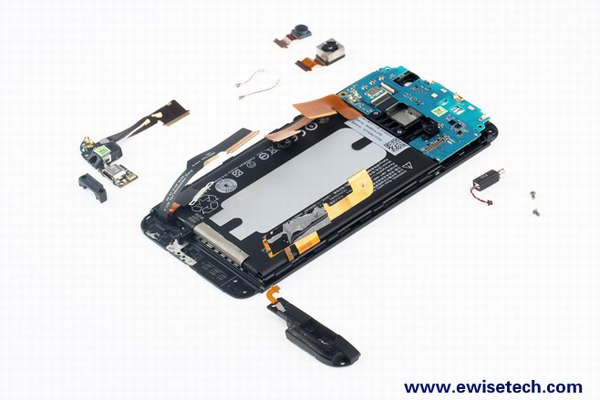 Remove two screws and disconnect two volume button cables. You can remove the little board.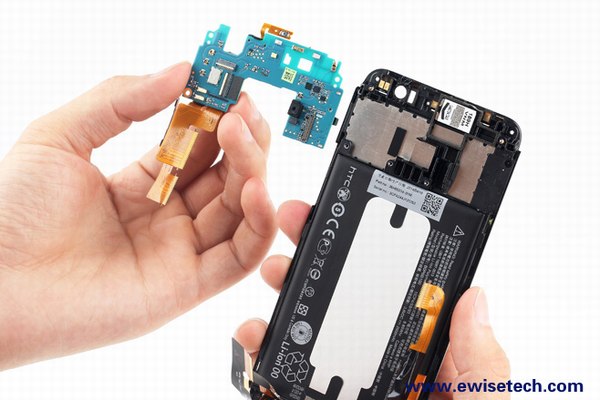 The other side of the circuit board, remove the sensor, volume buttons cable module and soft cable.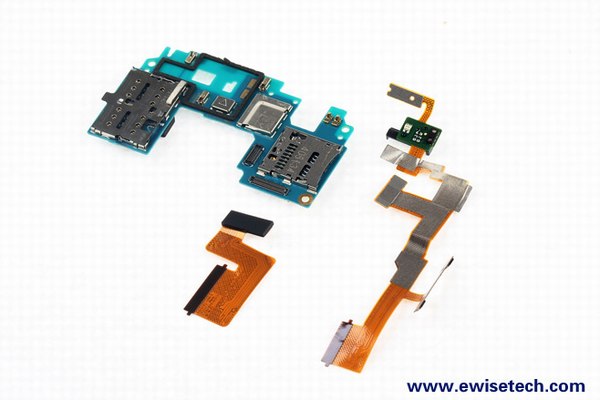 Pry up and remove the battery.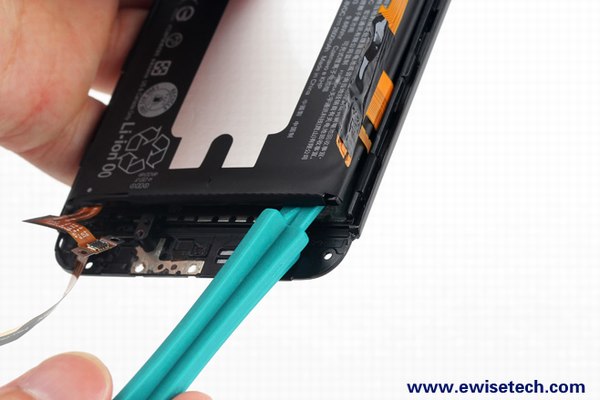 Remove the speaker.

Motherboard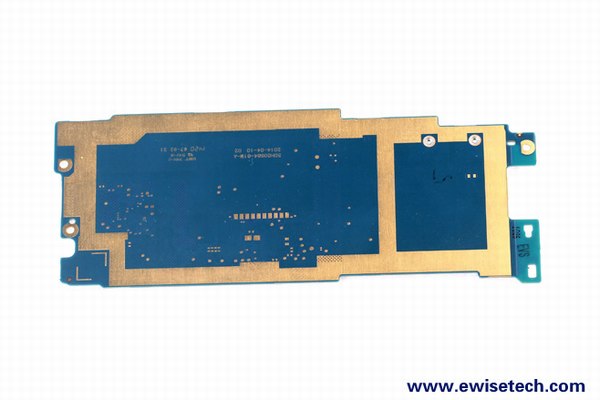 It using Qualcomm Snapdragon 801 (MSM8974AC) processor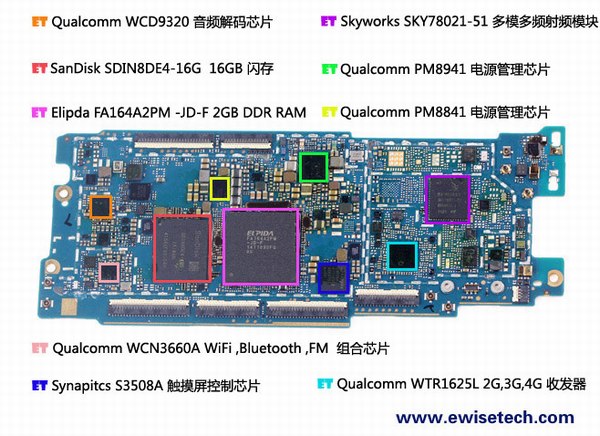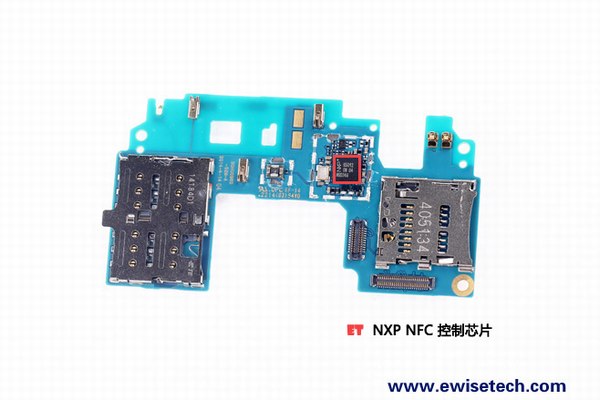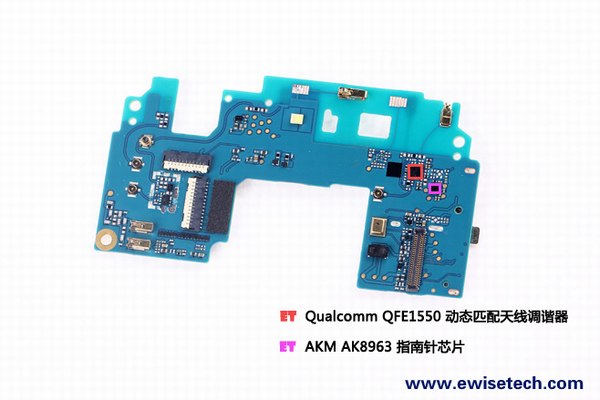 For more guides, check out the HTC One E8 device page.
Via ewisetech.com