Asus X401a Disassembly and RAM, HDD upgrade options
In this guide, I'll explain how to disassemble Asus X401a to remove and replace the hard drive, SSD, keyboard, palm rest, wireless card, RAM, speakers, cooling fan and motherboard. Refer to the guide; you can upgrade, repair and clean your Asus X401a.
Want to stay connected to the MyFixGuide.com? Follow us on Facebook to check out the latest teardown news.
Unlock and remove the battery.
Remove all screws from the bottom case.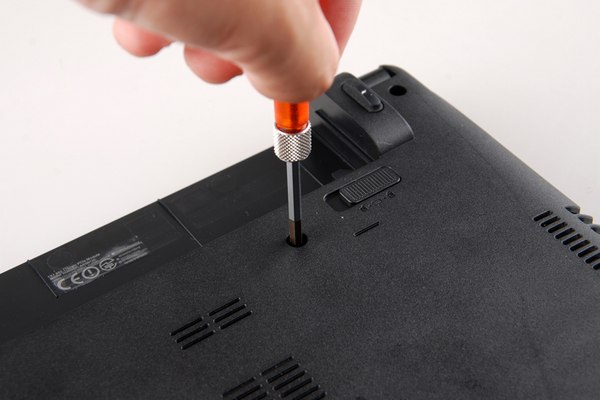 Turn over your laptop. Pry up the palm rest with a pay bar. Lift up the palm rest.
Be careful. There are two cables still connected to the motherboard.
Disconnect the keyboard cable and touchpad cable.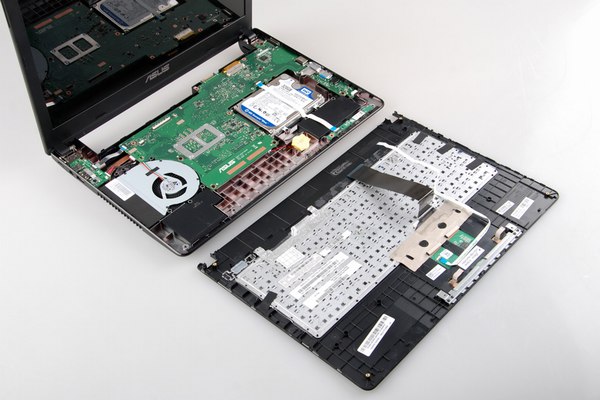 Now you can remove the keyboard and replace a new keyboard.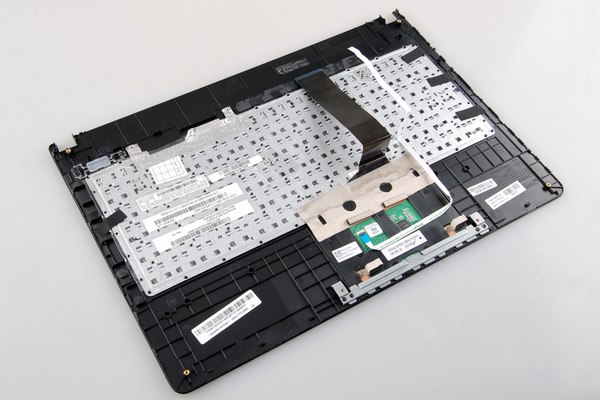 Touchpad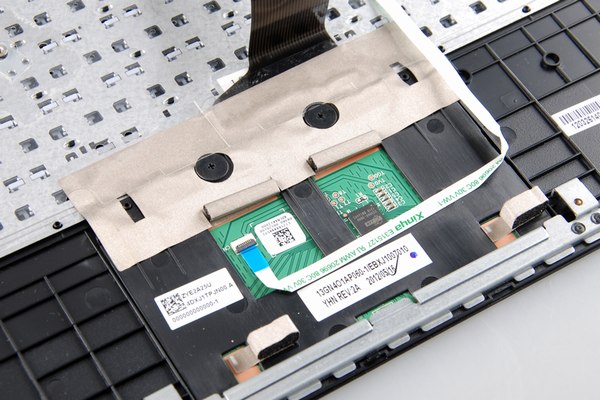 When the palm rest removed, you can access the hard drive, cooling fan, speaker and motherboard.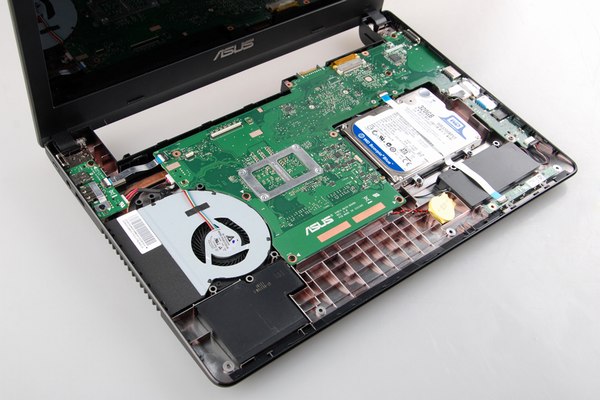 Disconnect the white cable covered the hard drive. Remove four screws securing the hard drive.

The laptop comes with a Western Digital 320GB 5400 RPM hard drive.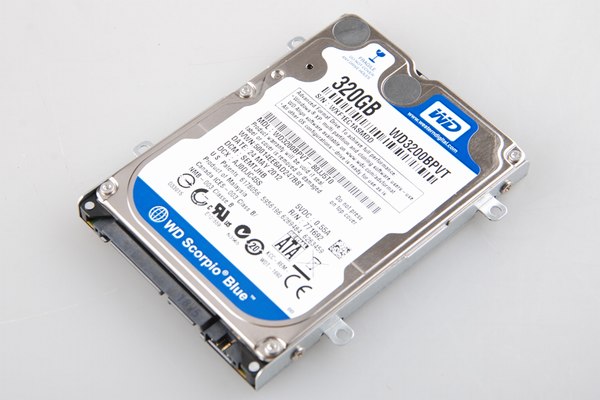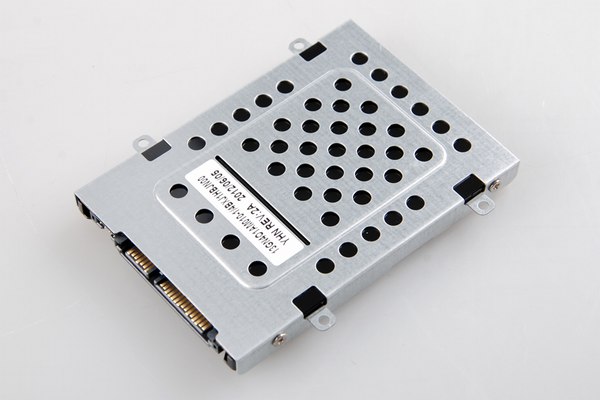 Asus X401a speaker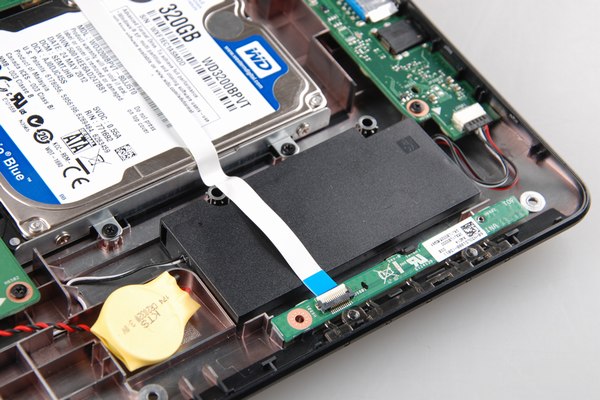 USB board.
Remove two screws and disconnect two cables. You can remove it.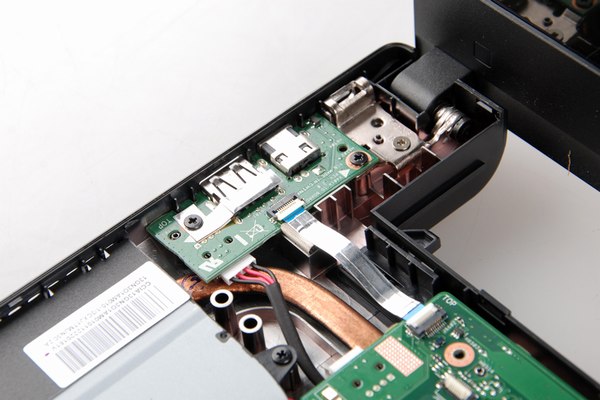 Asus X401a LCD hinge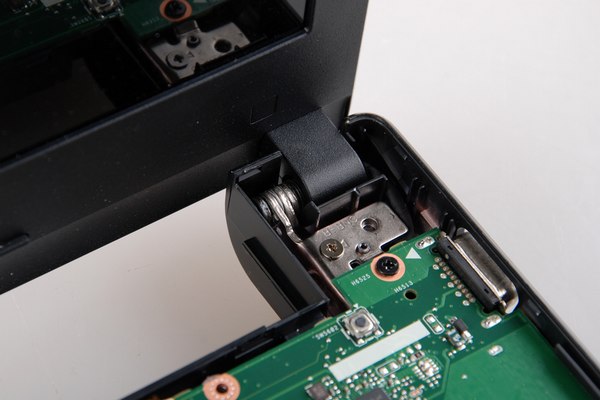 Indicator board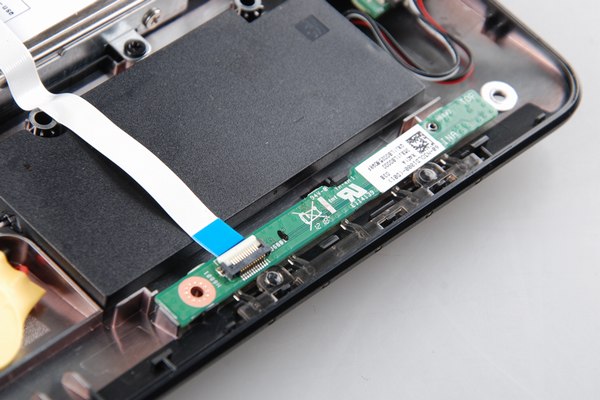 Remove all screws securing the motherboard. Disconnect all the cable connected to the motherboard. You can remove the motherboard.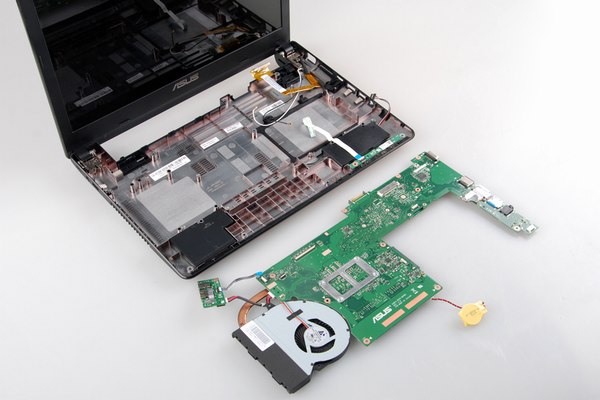 Asus X401a motherboard, you can access the RAM, wireless card, heat sink and cooling fan.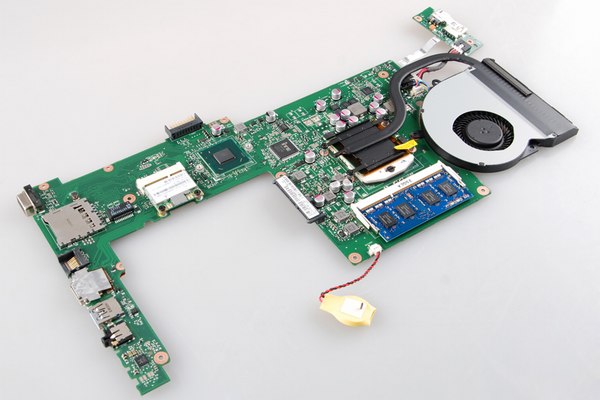 If you want to replace and clean the cooling fan, just remove the screws securing the heat sink and cooling fan, you can remove it from the motherboard.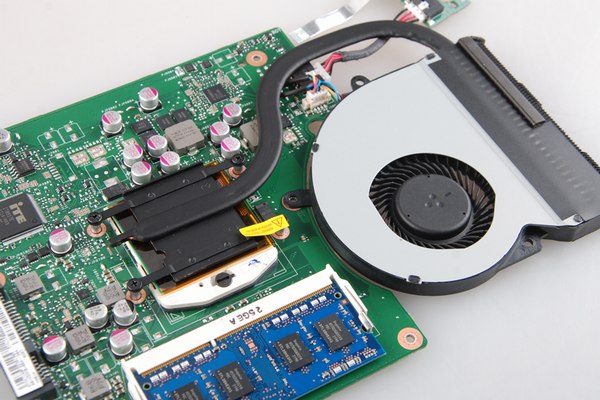 Asus X401a only has one RAM slot.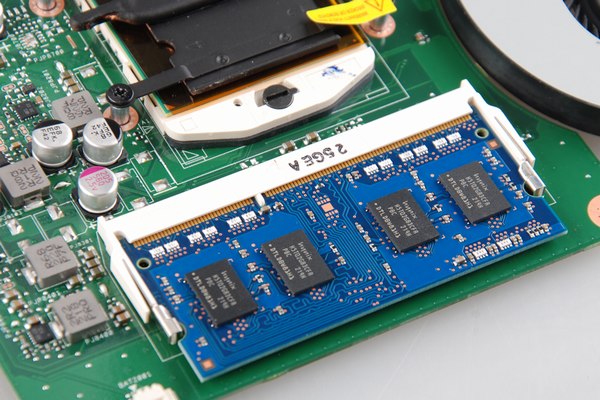 South Bridge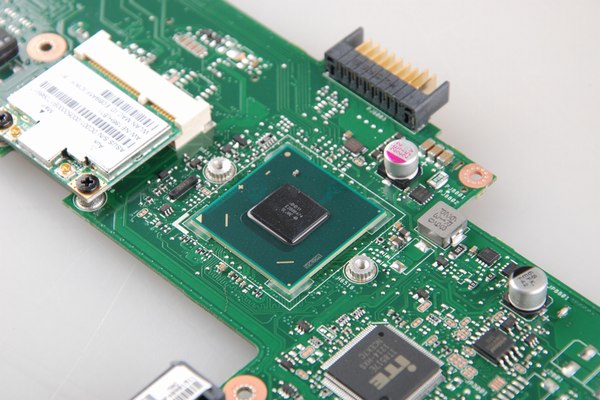 Asus X401a wireless card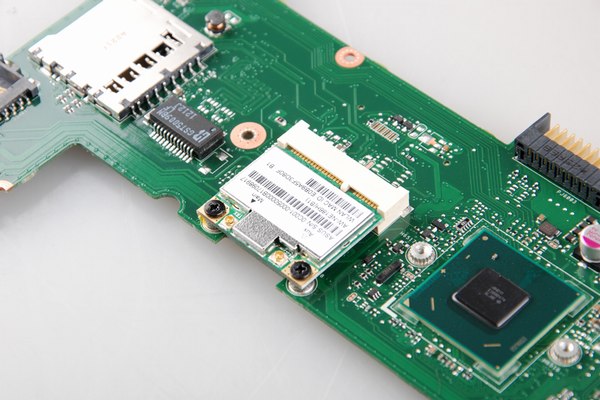 Card reader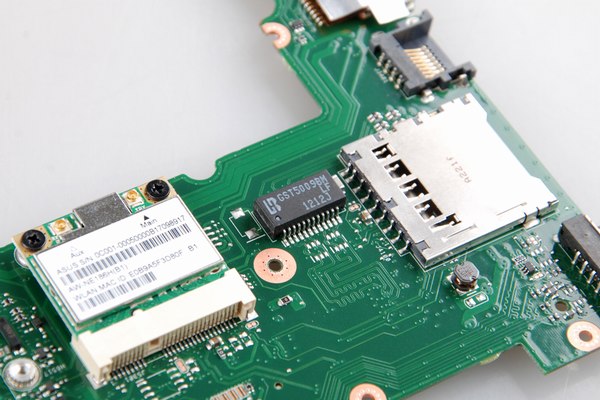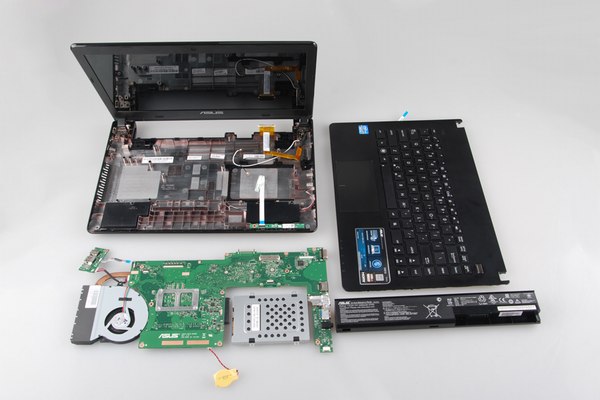 For more guides, check out the Asus X401a device page.