Asus VivoBook U38N Disassembly
This article mainly describes how to disassemble the ASUS VivoBook U38N notebook, from this article, you will learn how to remove and replace the battery, hard drive, memory, wireless card, fans, speakers and motherboard of this notebook.
Join us on the social network! Follow us on Facebook for all the latest repair news.
Remove the screws from the bottom case.
Remove the bottom cover.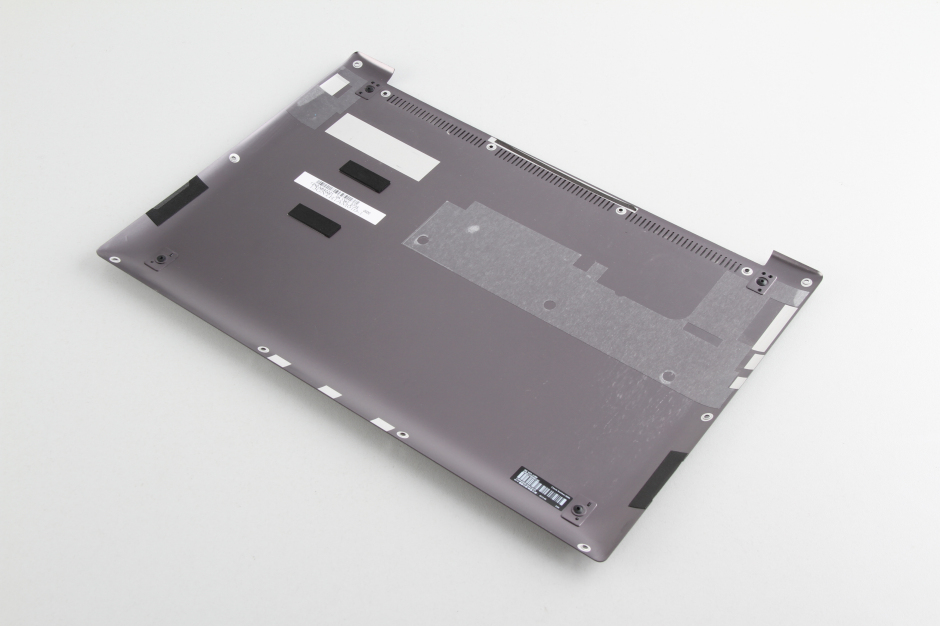 When the bottom case removed, you can get access to the internal components, including the battery, RAM, wireless card, heat sink, cooling fan, hard drive, speaker, and motherboard.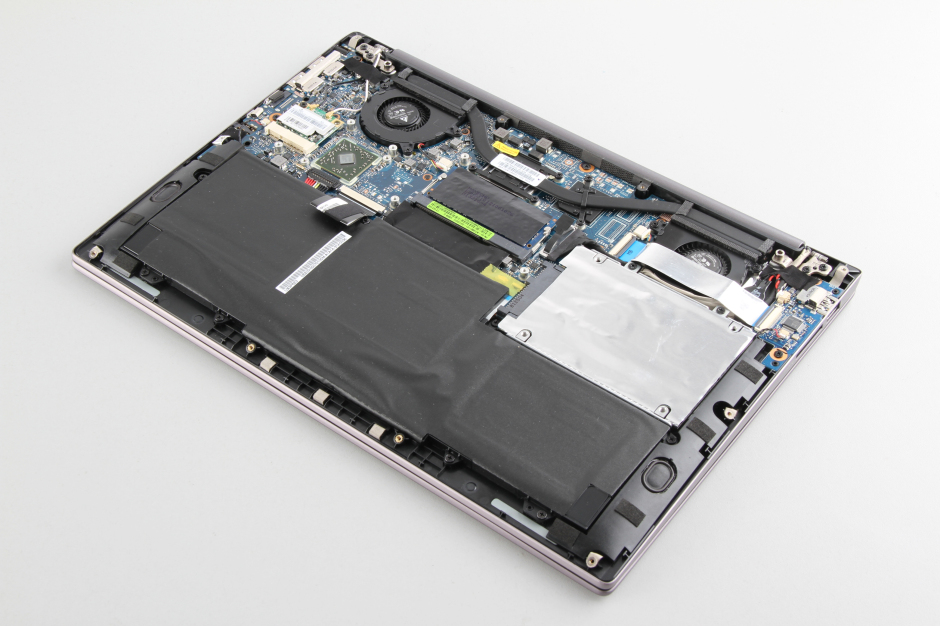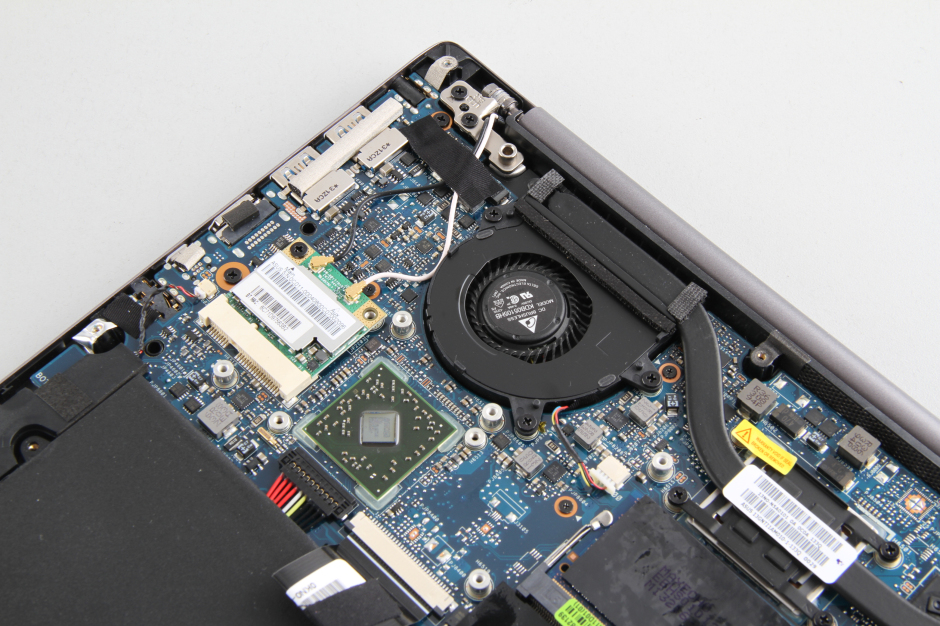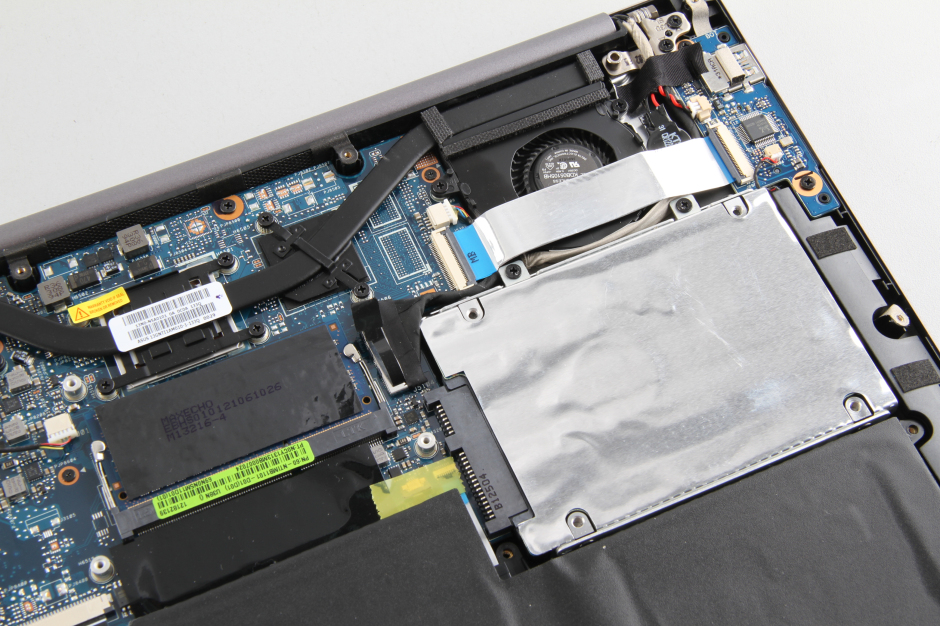 Remove all screws securing the battery.
Disconnect the battery connector. You can remove the battery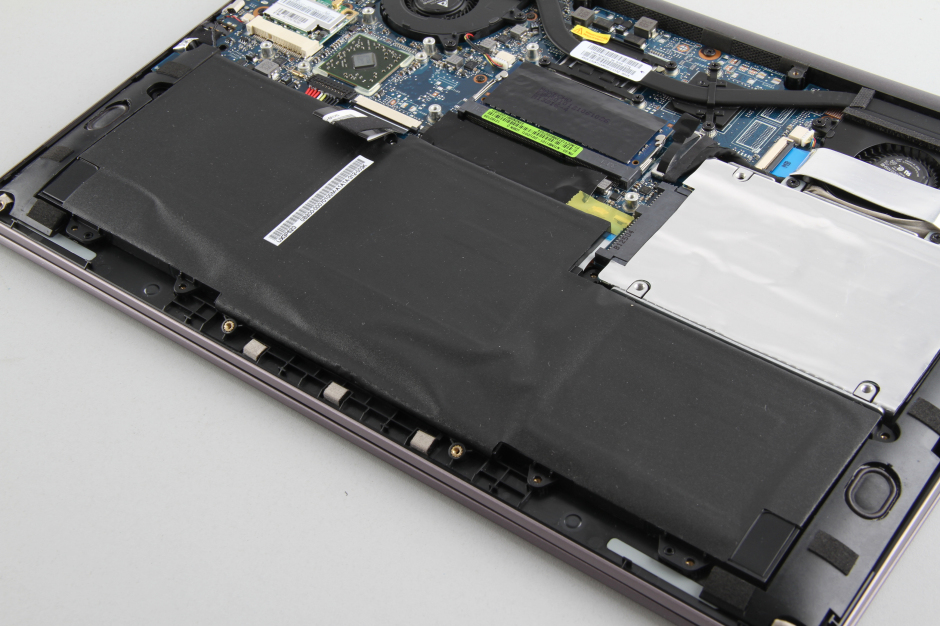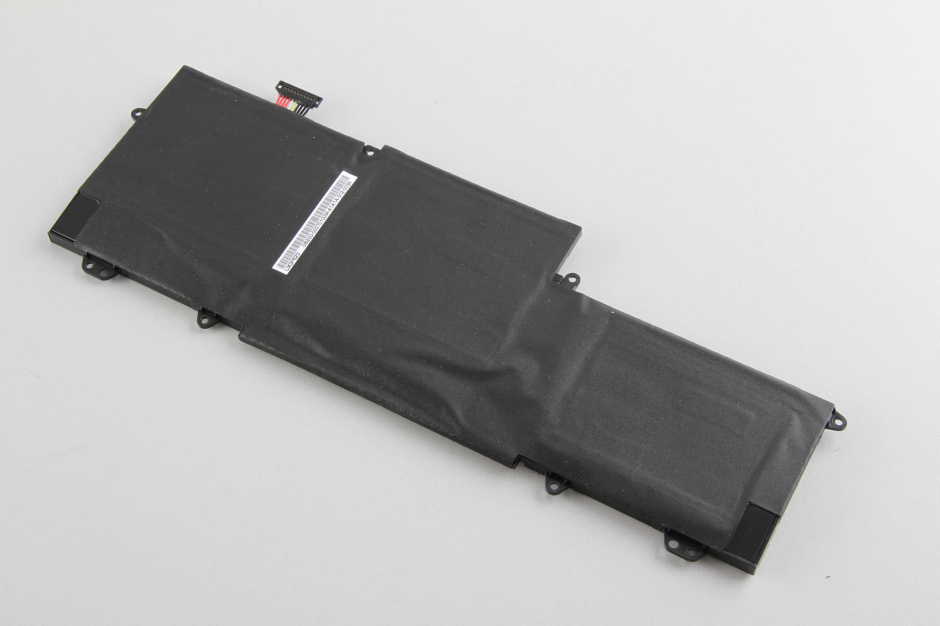 Remove four screws securing the hard drive and take it out.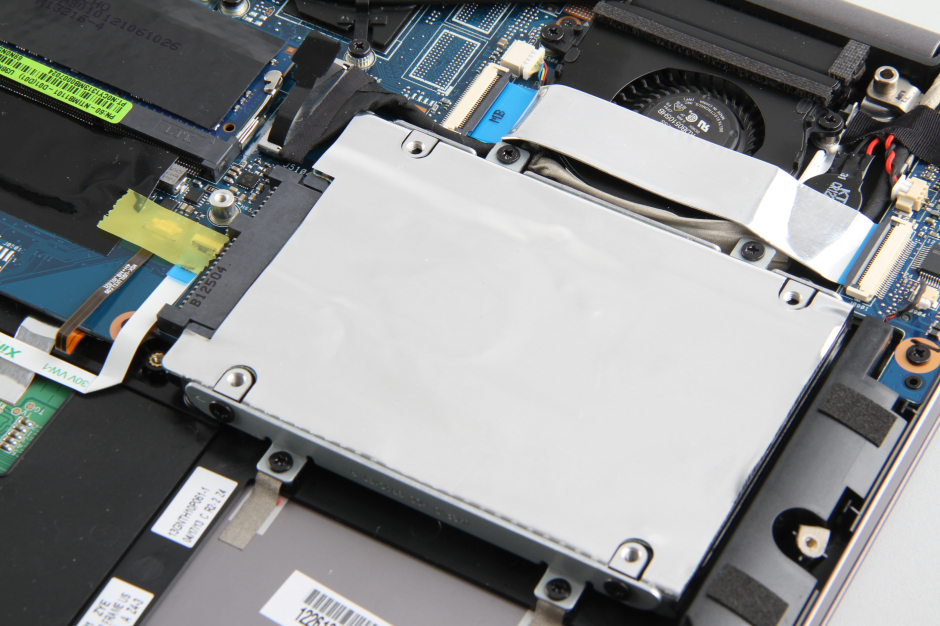 ASUS VivoBook U38N comes with an HGST 500GB 5400RPM hard drive.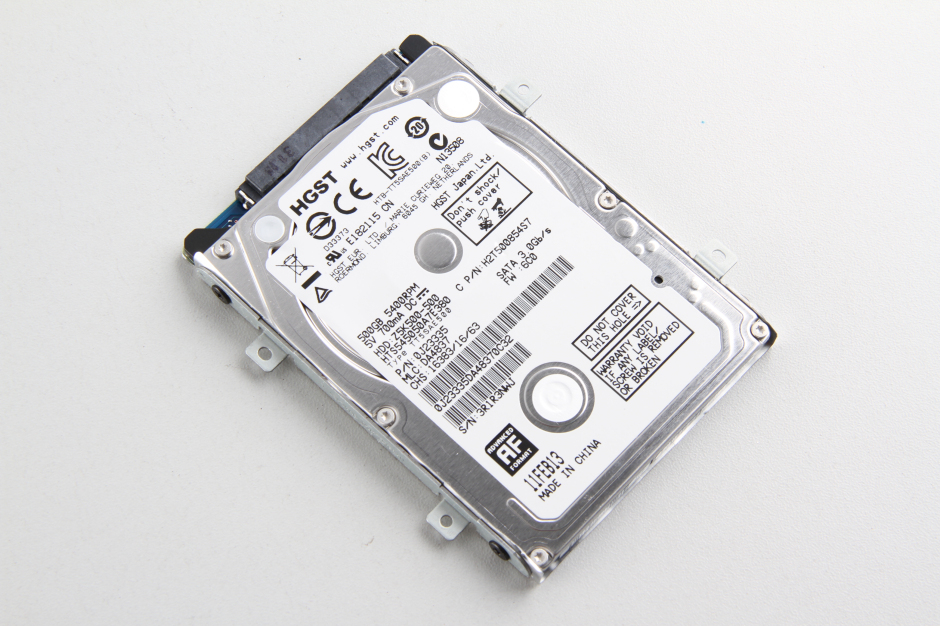 Under the battery, you can access the touchpad.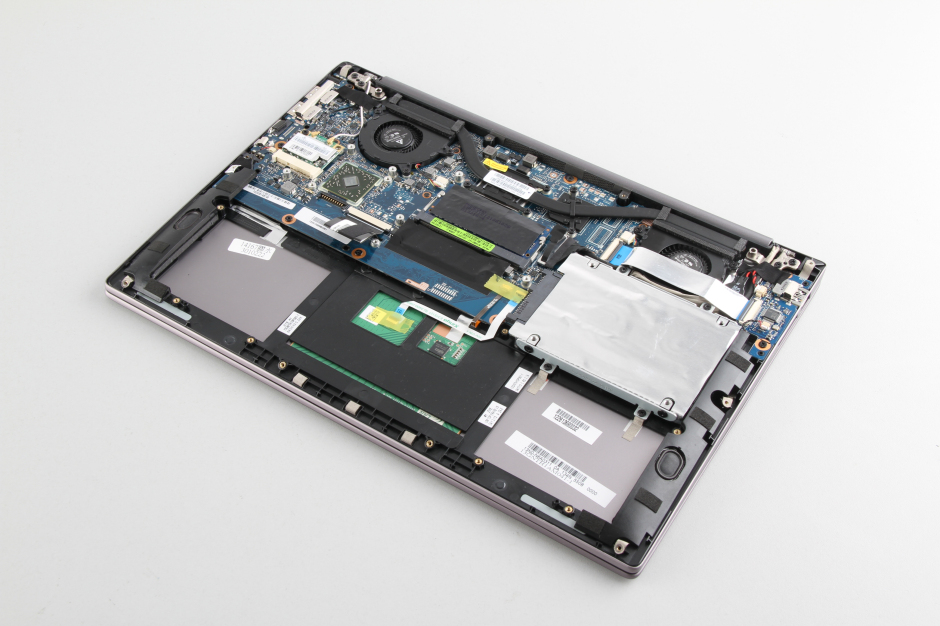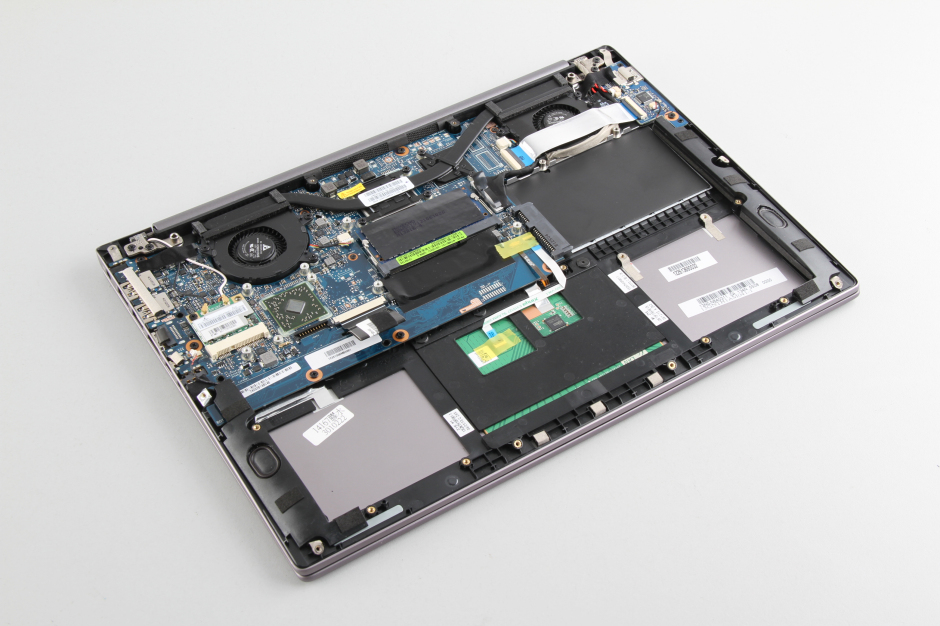 The memory is covered with heat dissipation tape, remove it.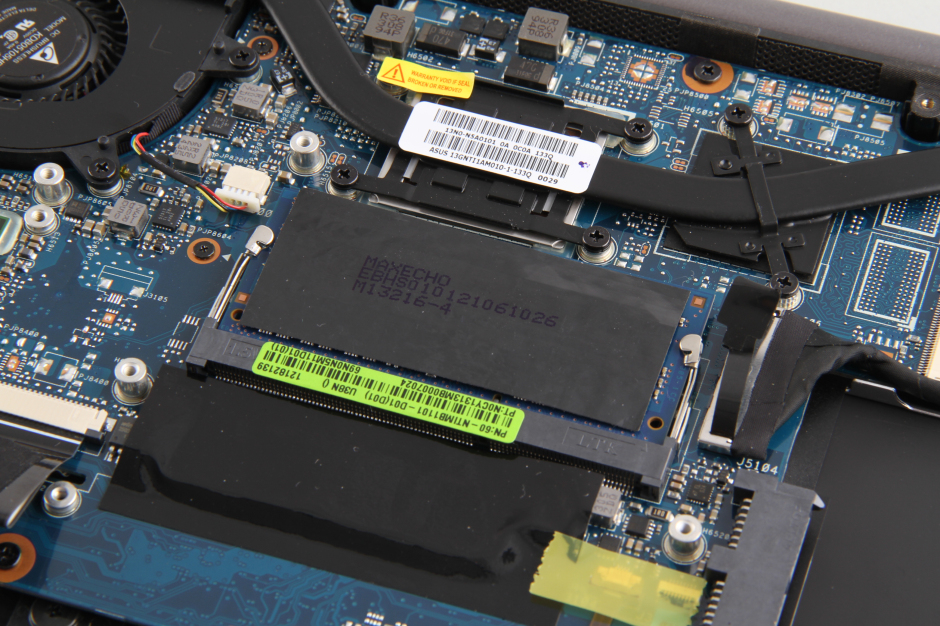 Separate the clips and remove the memory.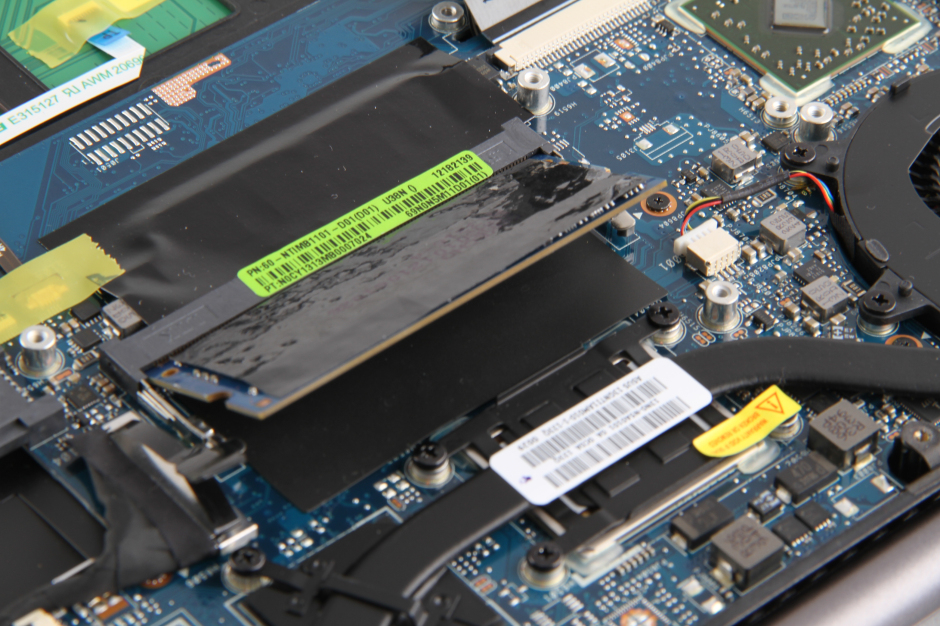 ASUS VivoBook U38N comes with an SK Hynix 2GB DDR3-1600MHz memory.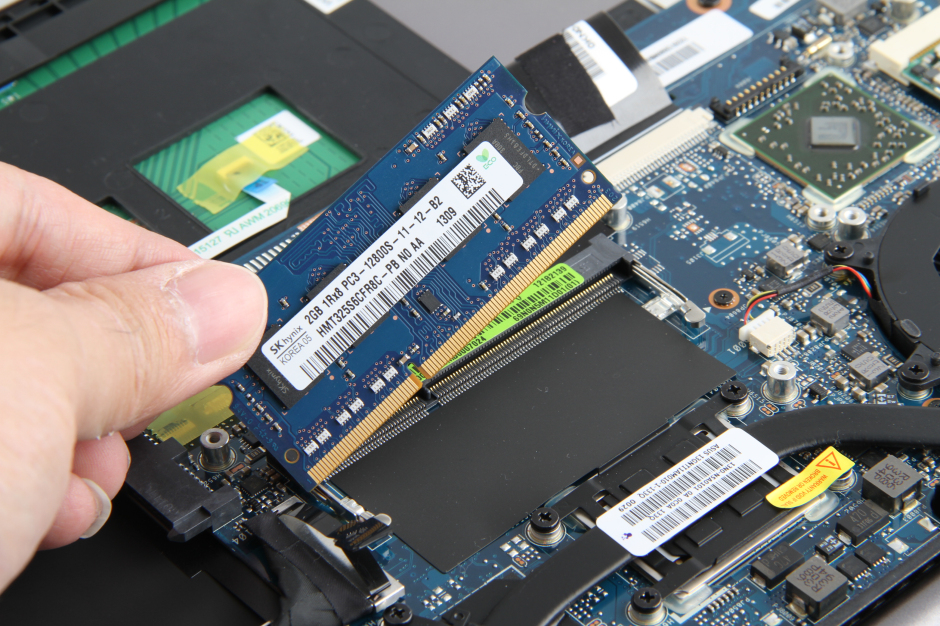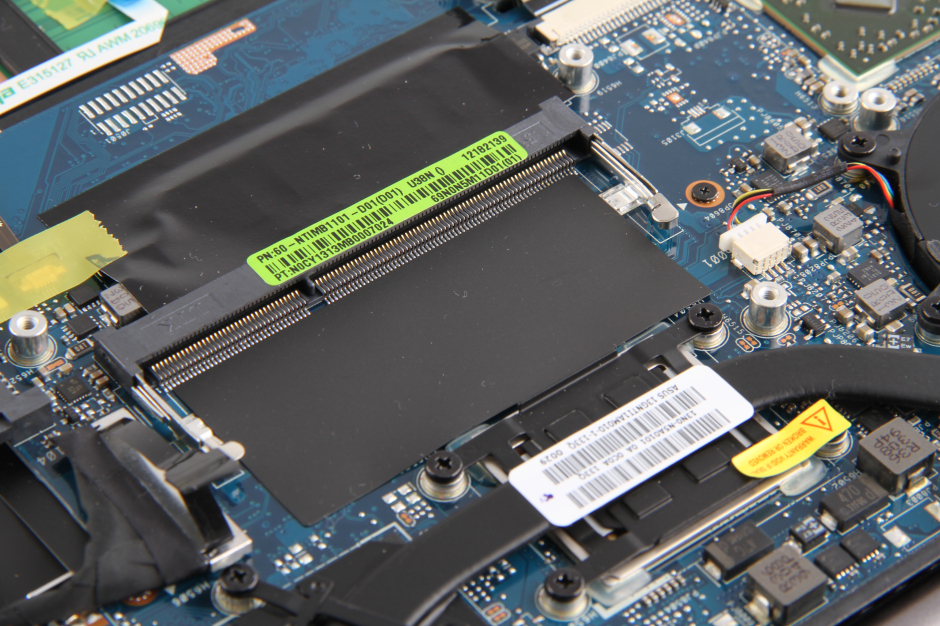 Remove one screw.
Disconnect two antenna cables. You can remove the wireless card.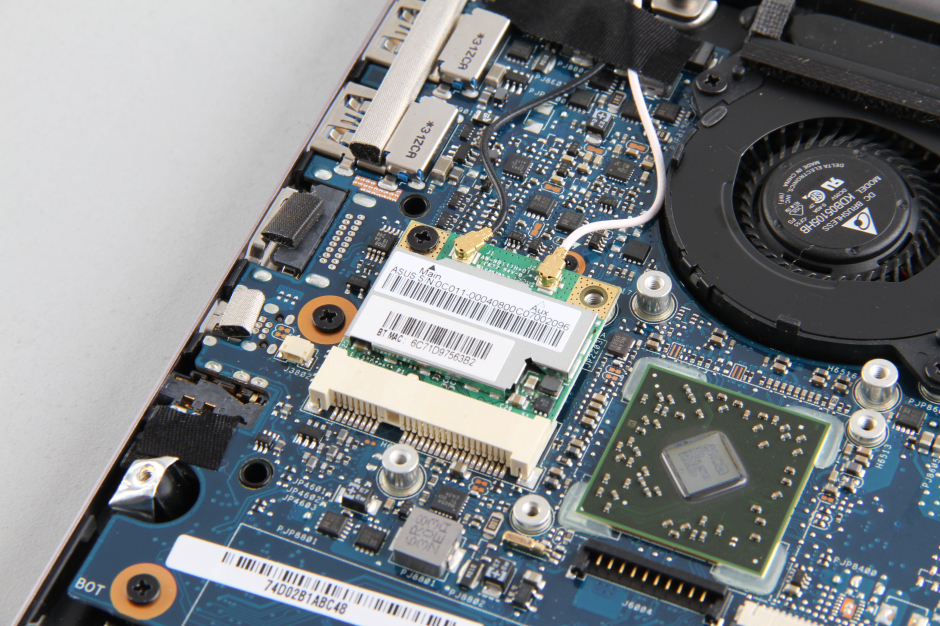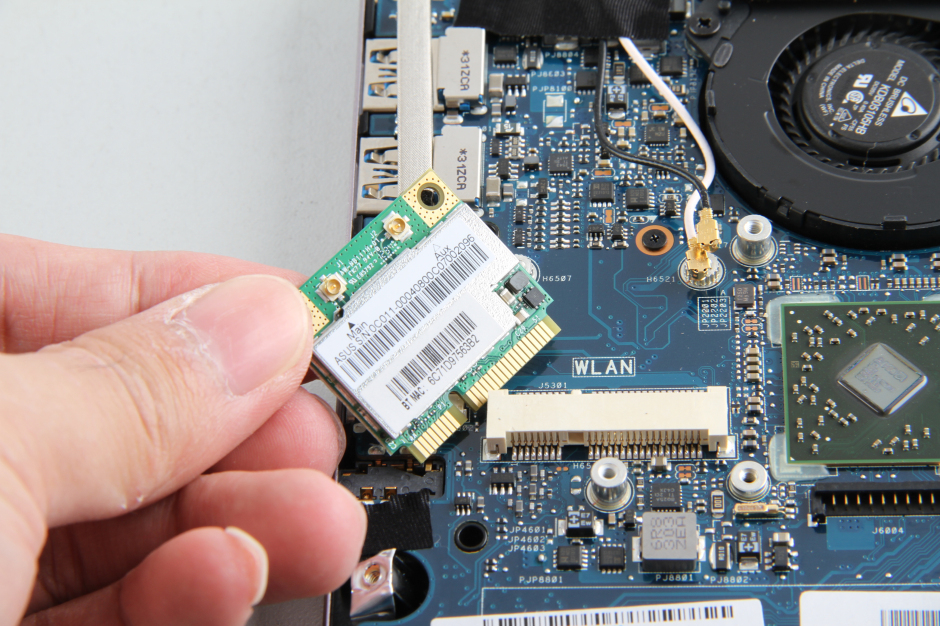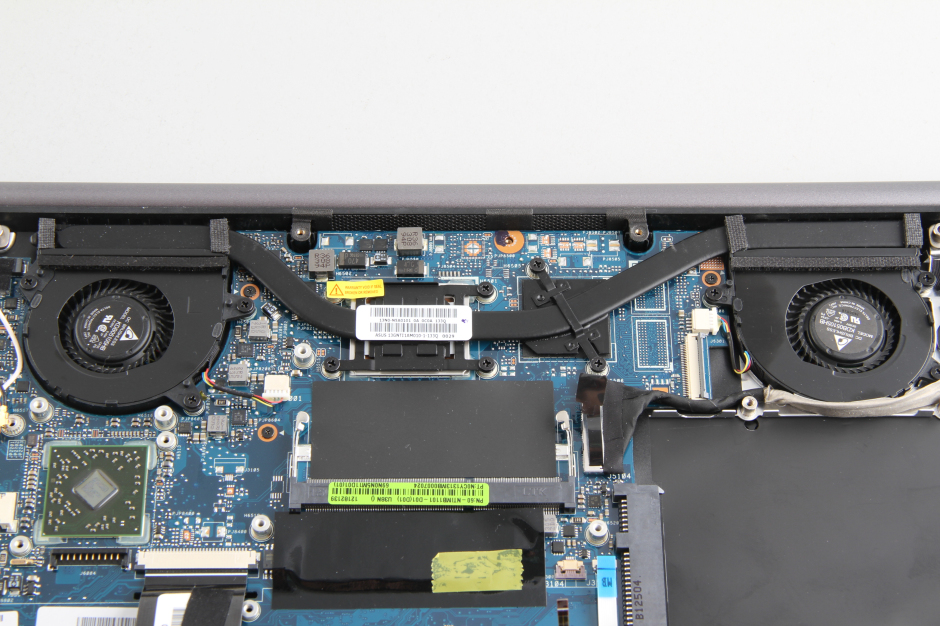 CMOS battery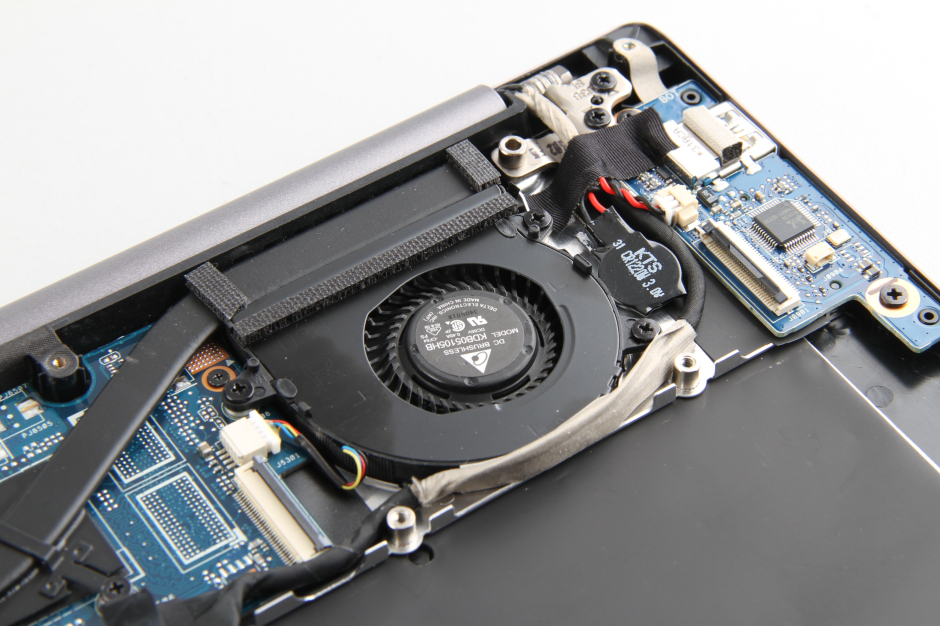 Unplug the fan cables and remove the screws to remove the two fans.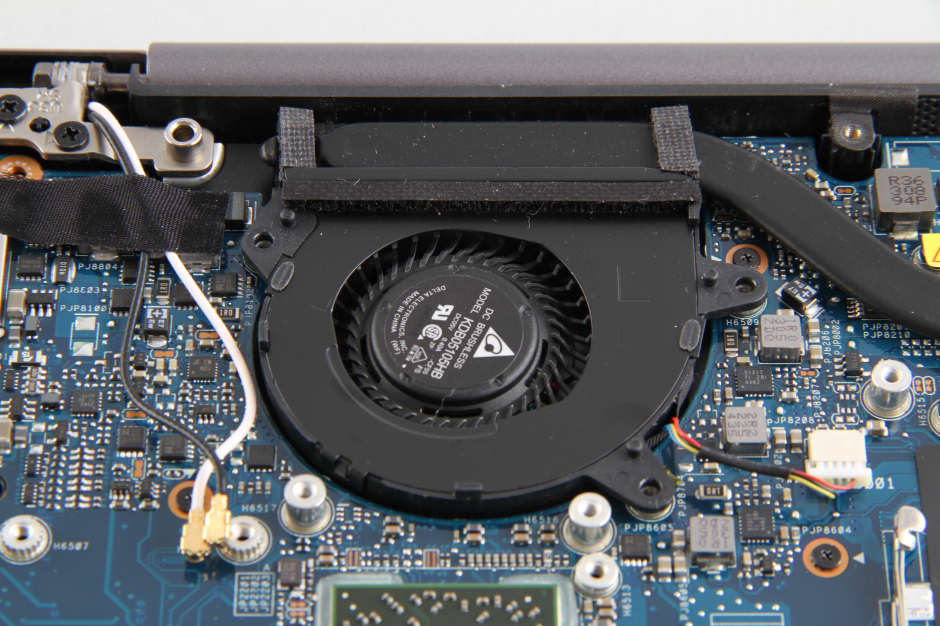 The screw was covered by Asus label. If you damage it, you will void the warranty.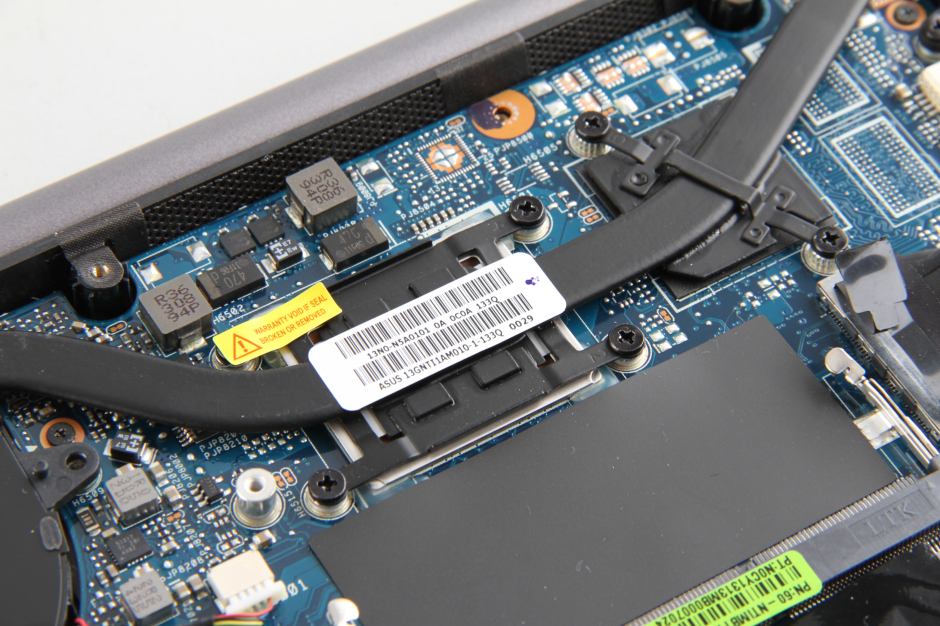 Remove all screws securing the heat sink.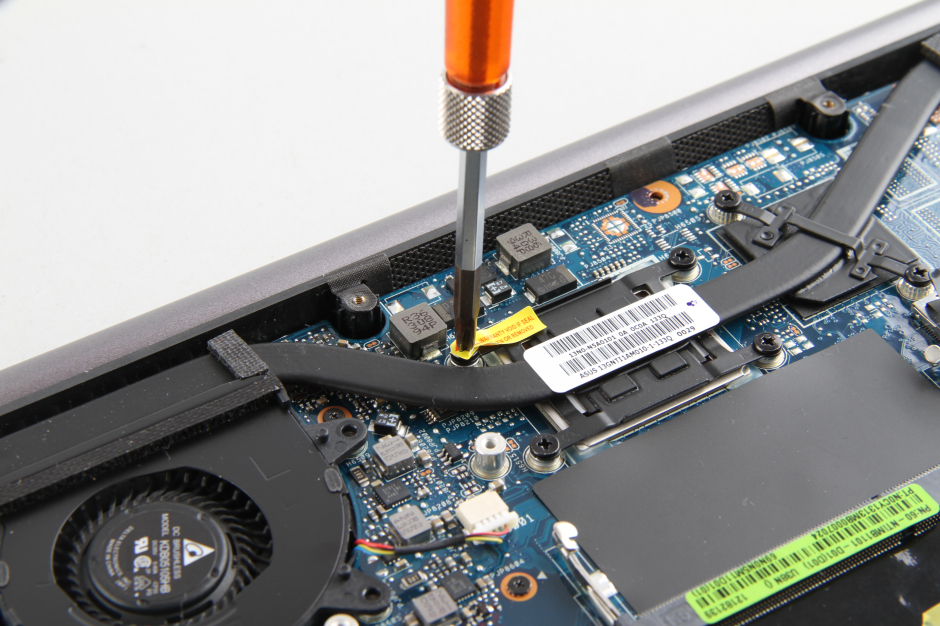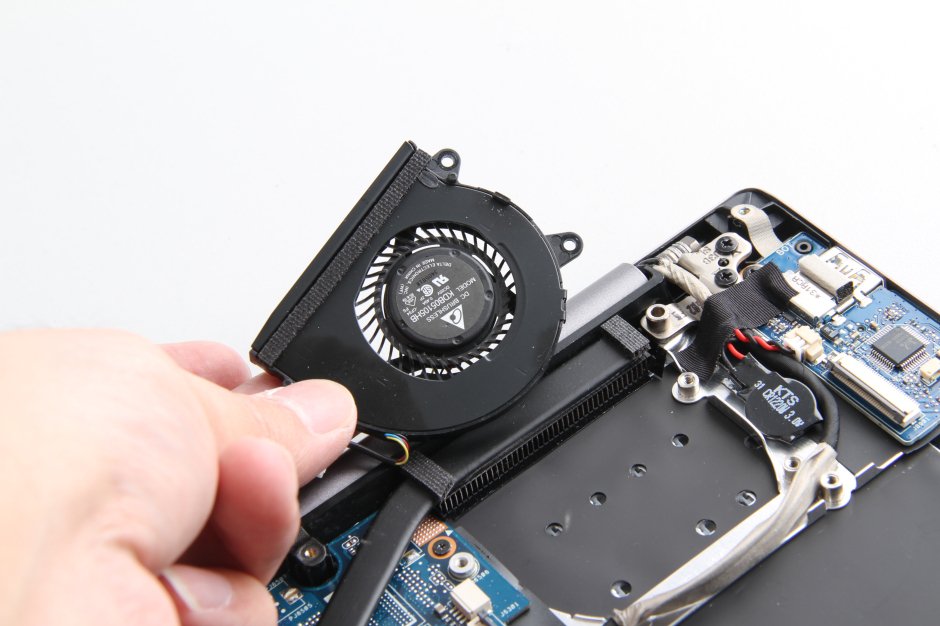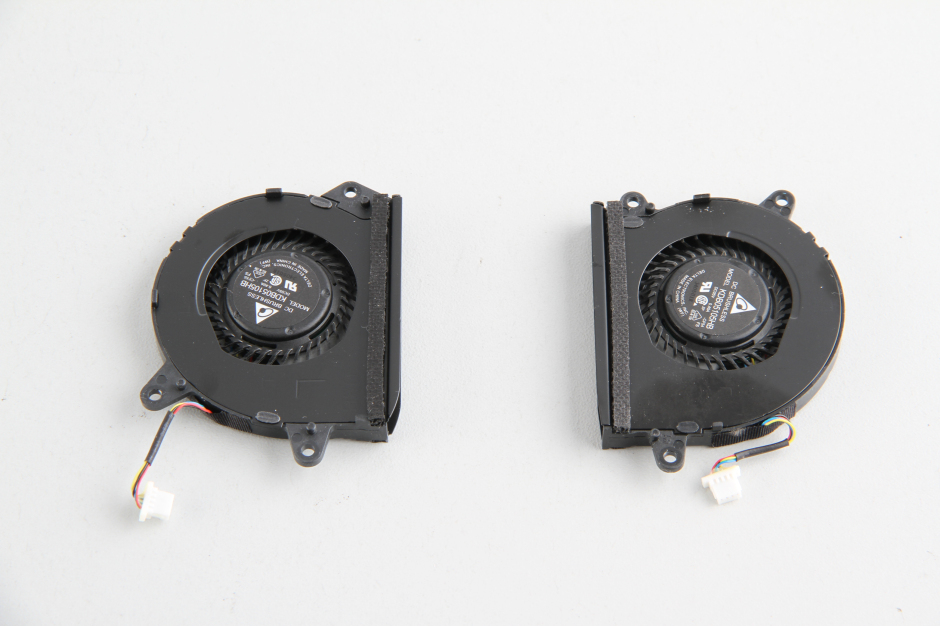 The fan heatsink, they are different, so please don't mix them up.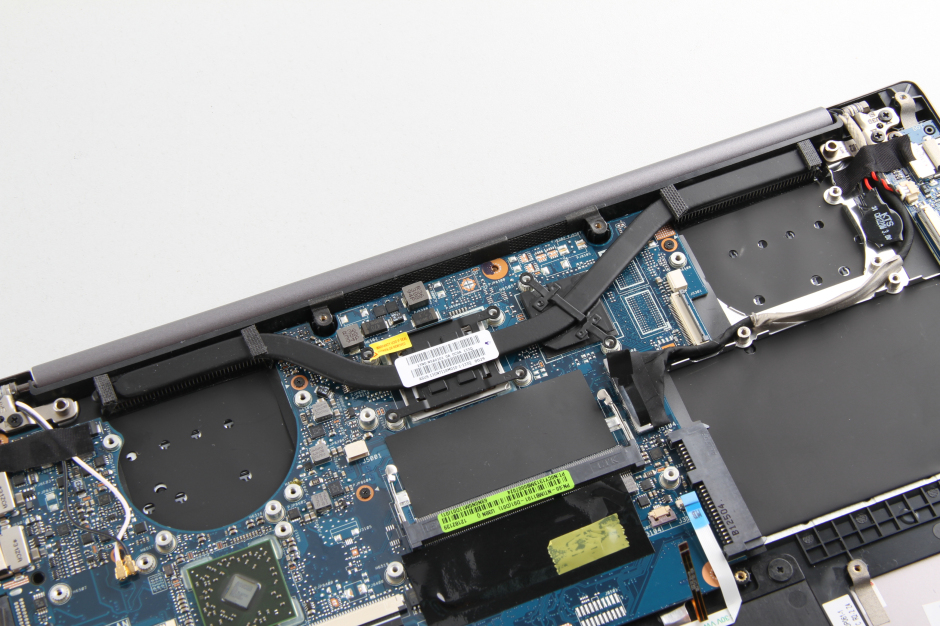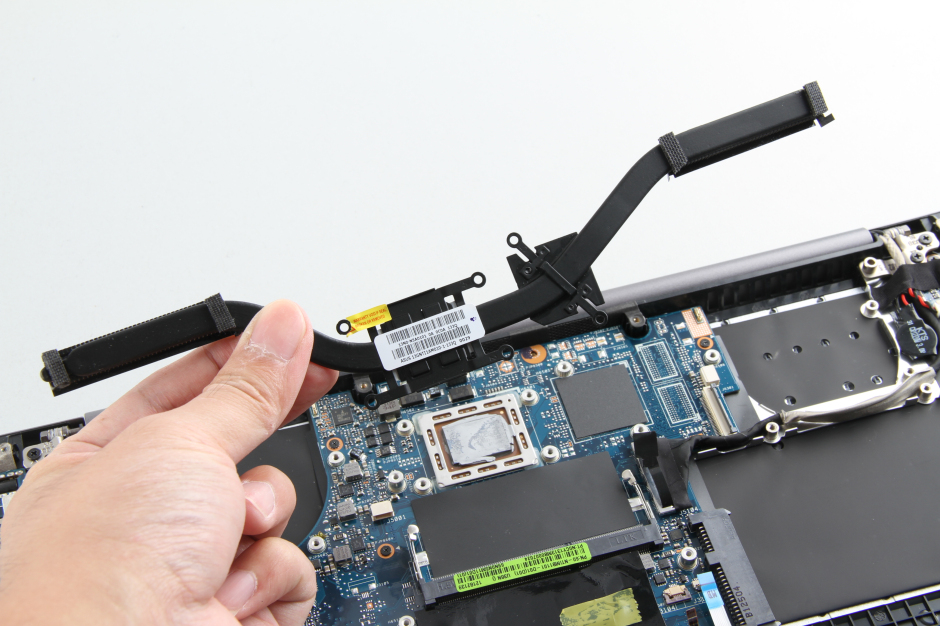 A photo of the remain parts.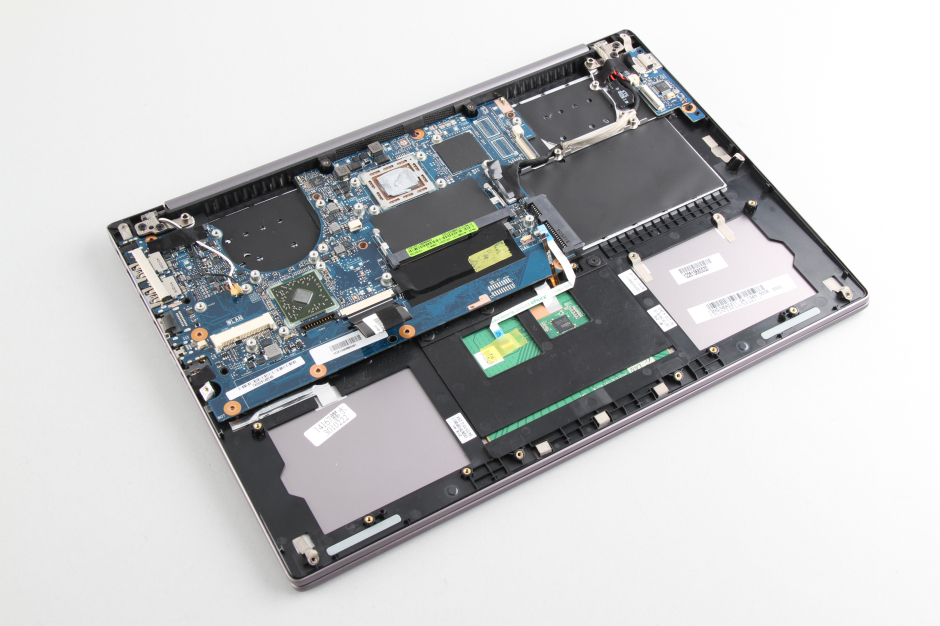 The South Bridge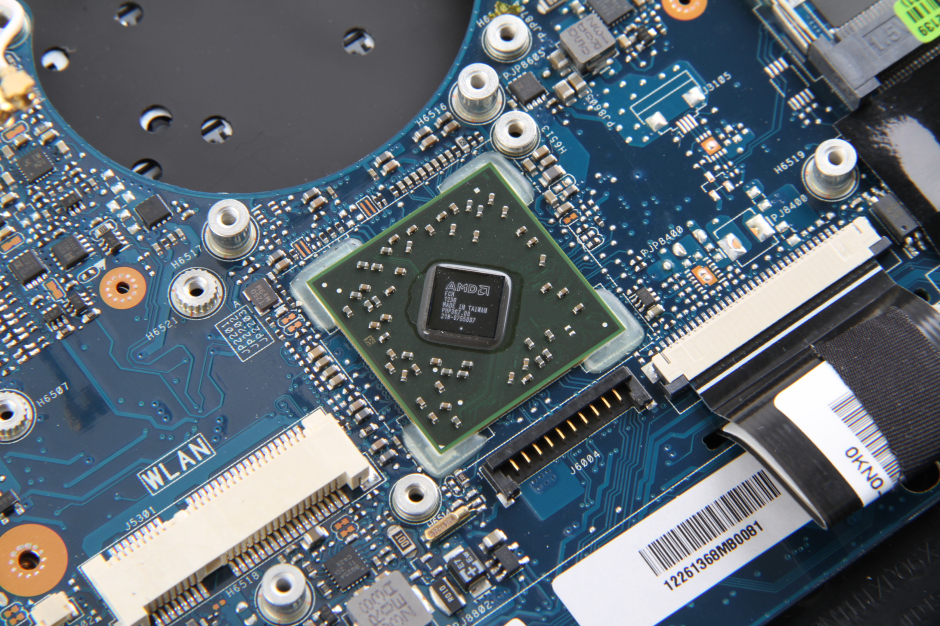 The CPU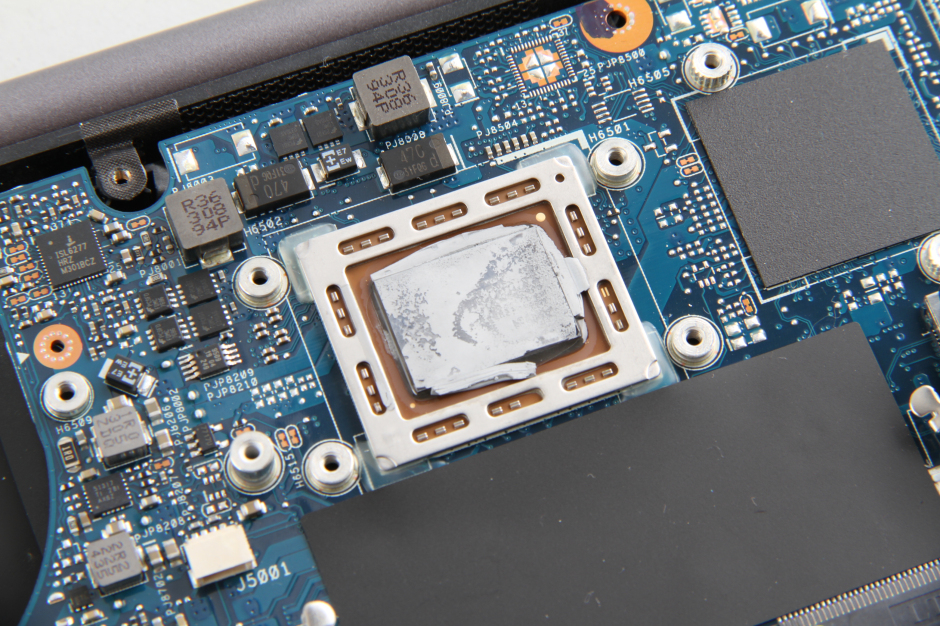 ASUS VivoBook U38N motherboard