In this guide, I'll explain how to disassemble HTC Desire 826 to remove the back cover, battery, rear camera, front camera, speaker and motherboard. Refer to the guides. You can repair your Desire 826.
Want to keep in touch with us? Follow us on Facebook for more repair news.
Open up the back cover a little bit with a suction cup.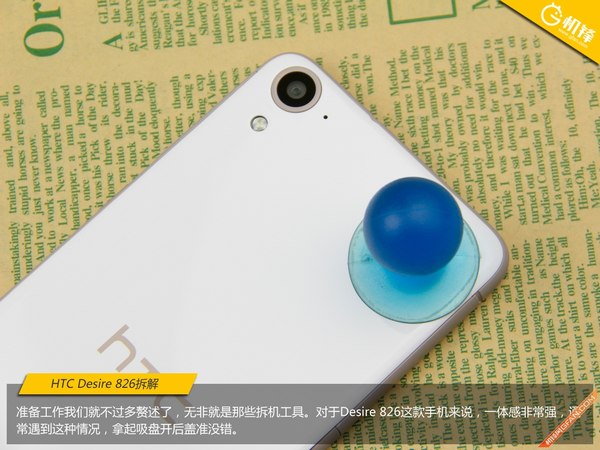 Insert a guitar pick between the back cover and the phone body.
Sliding the guitar picks to open the back cover completely.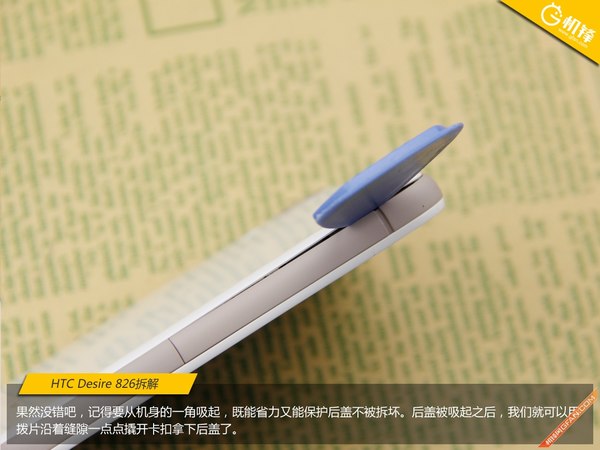 The back cover was removed.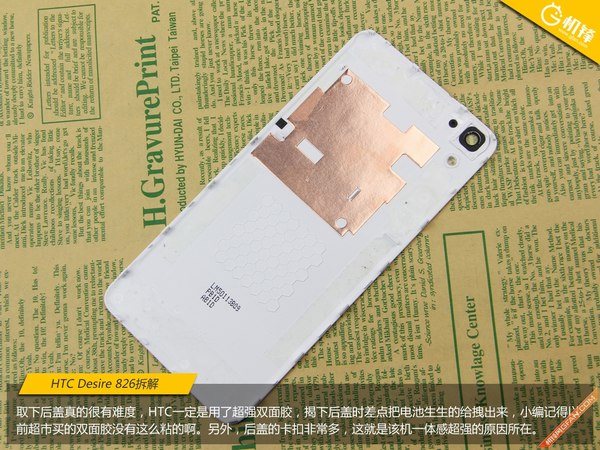 Under the back cover, you can get access to the battery, camera and motherboard.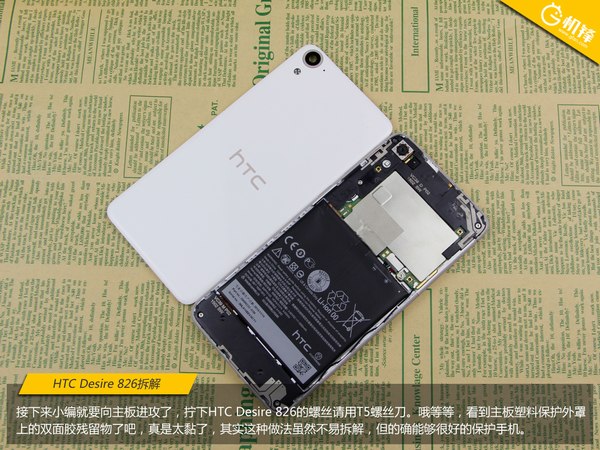 Pull out two SIM card trays.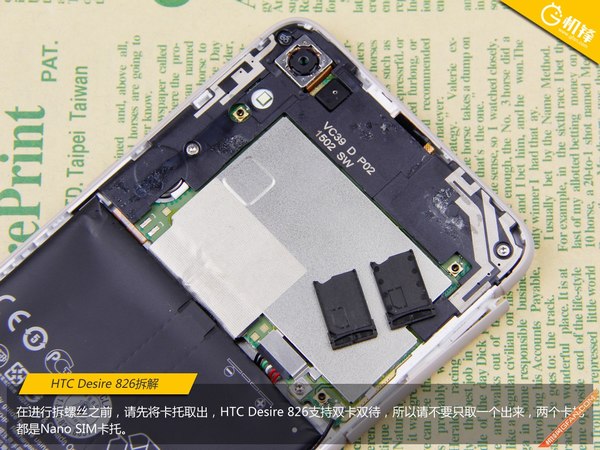 The screw was covered by warranty stickers. If you damage it, you will void the warranty.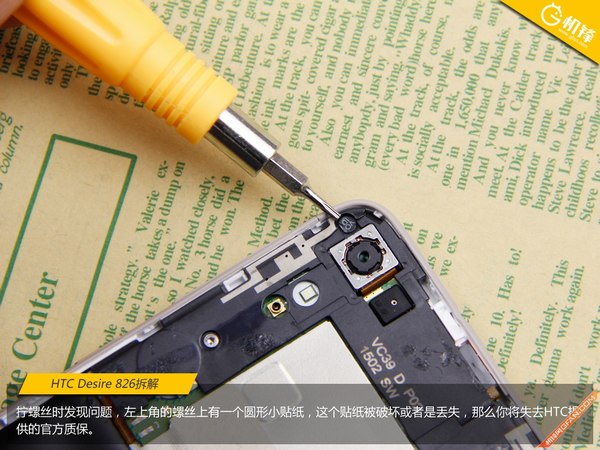 Remove the protective cover of the motherboard.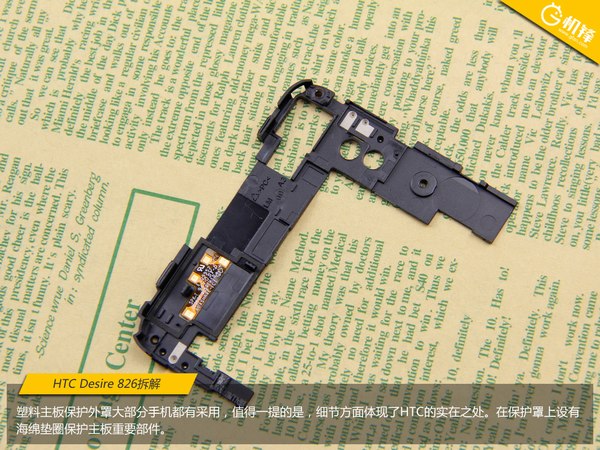 Remove the metal plate. Disconnect the battery power cable from the motherboard.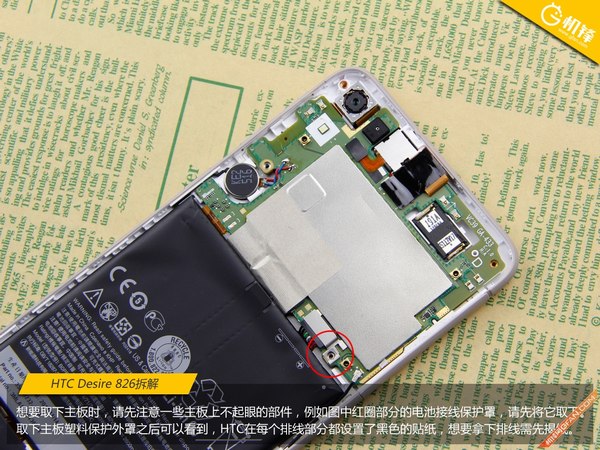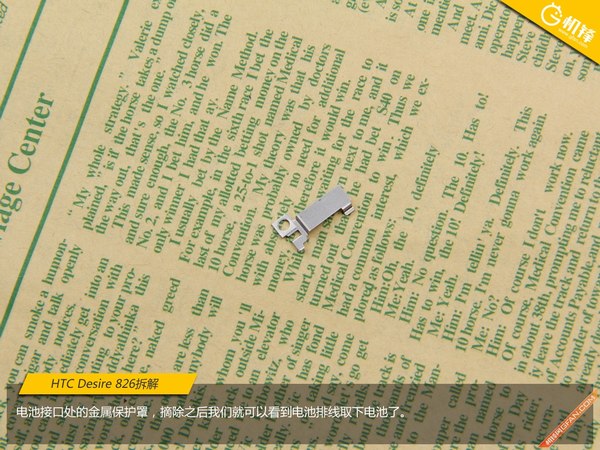 HTC Desire 826 comes with a 3.82v, 2600mah Li-ion battery.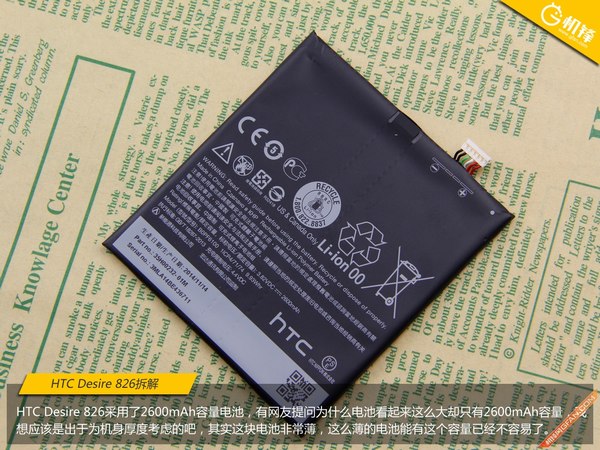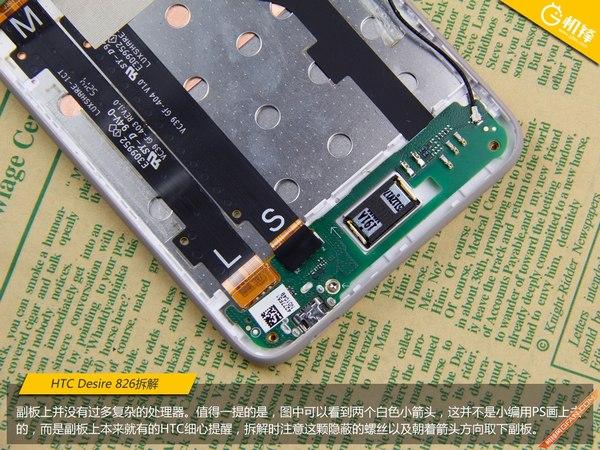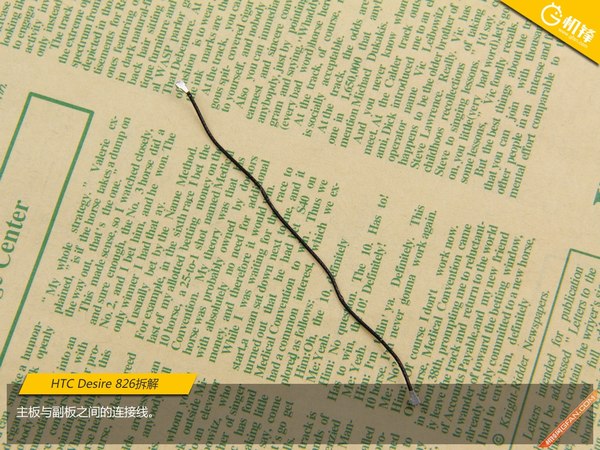 All the chips were covered by the metal shield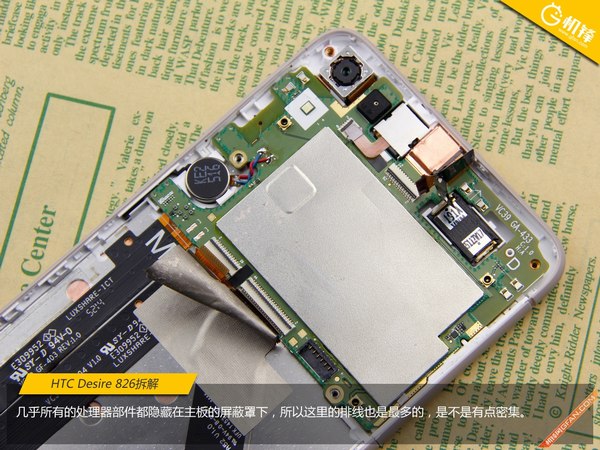 13MP rear camera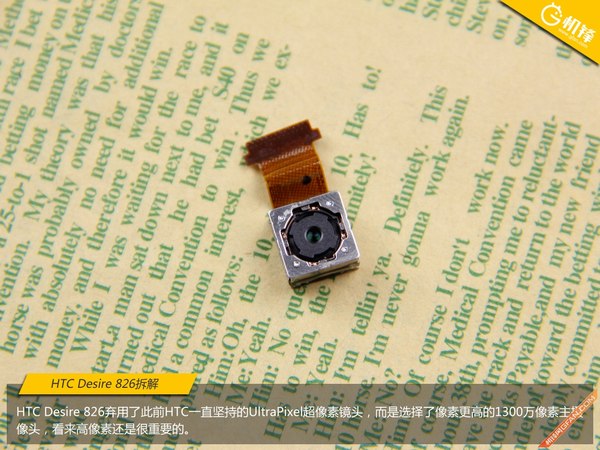 13MP front camera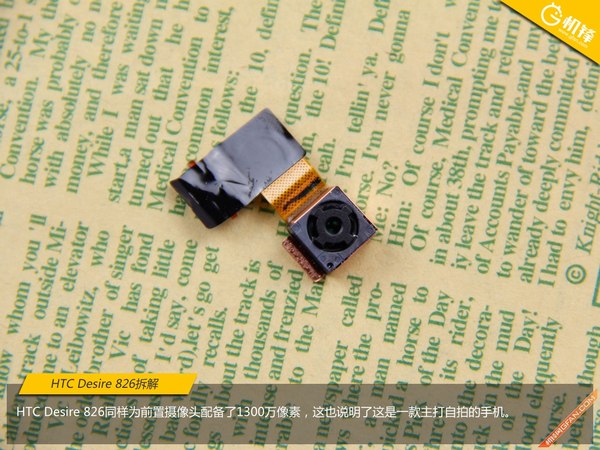 3.5mm Headphone Jack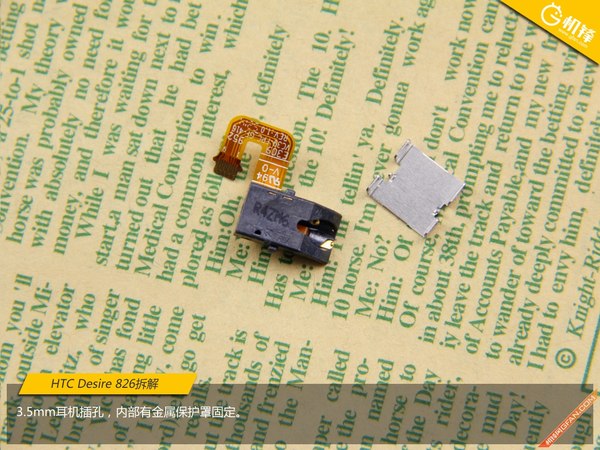 HTC Boom Sound Speaker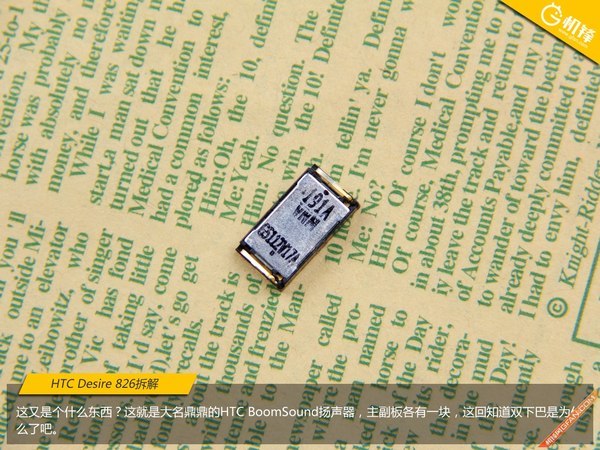 HTC Boom Sound Speaker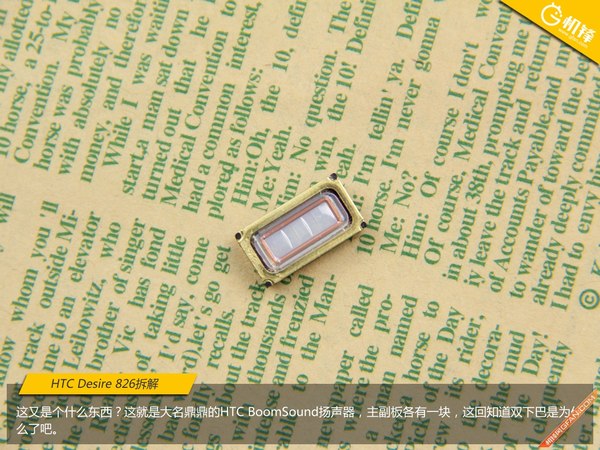 HTC Desire 826 motherboard, all the chips were covered by metal shields.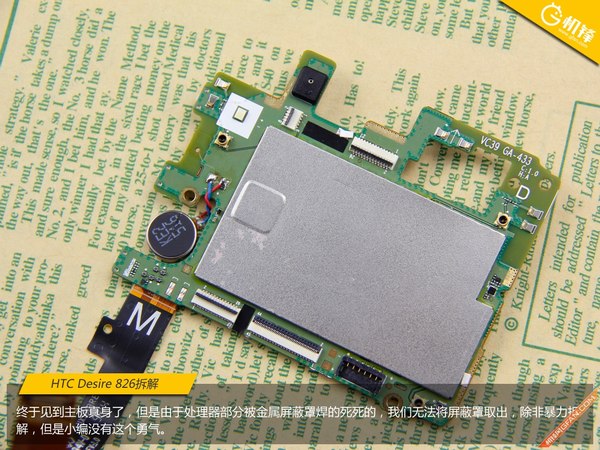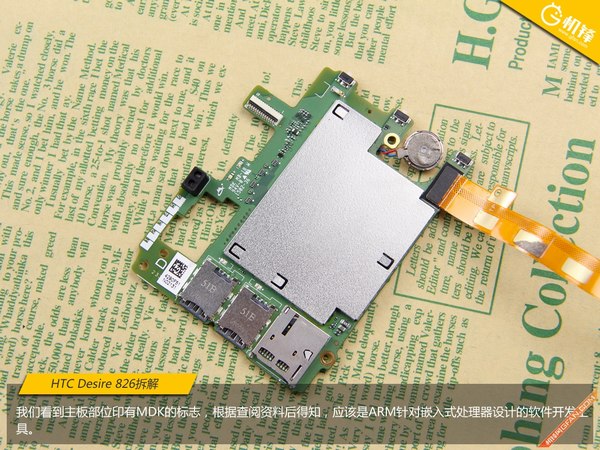 KE2516 vibrator module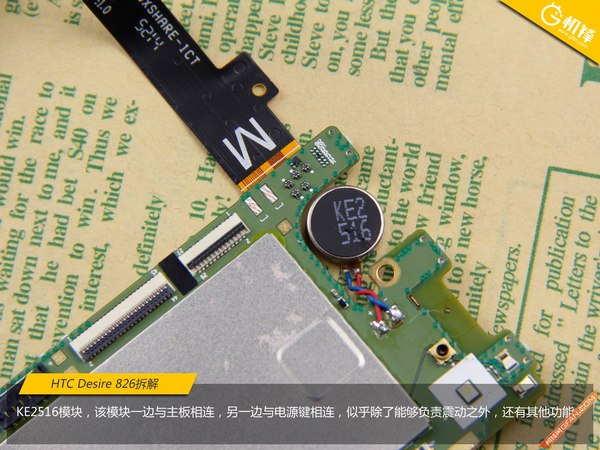 Light distance sensor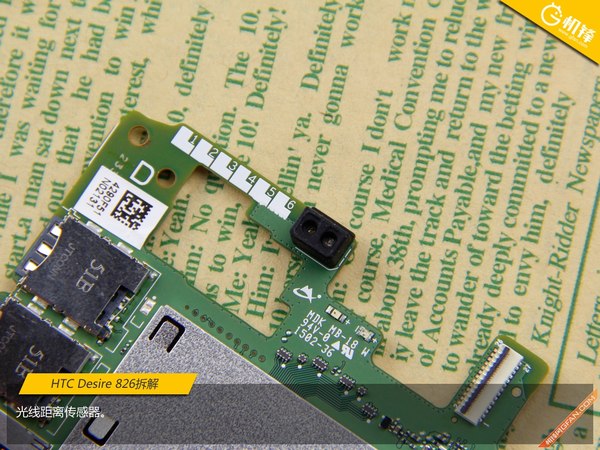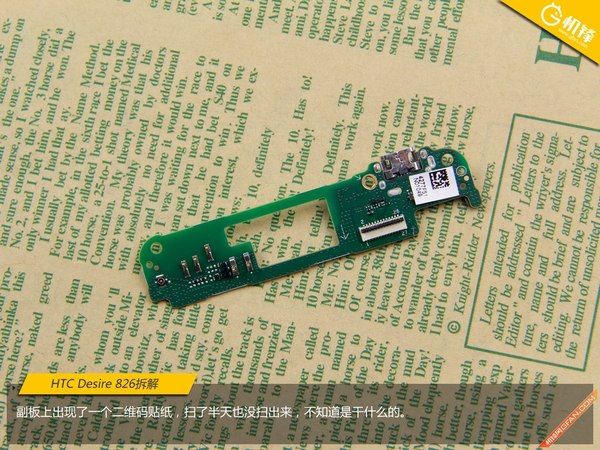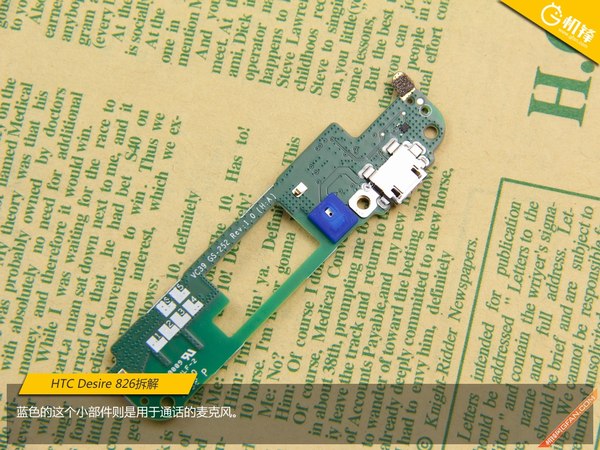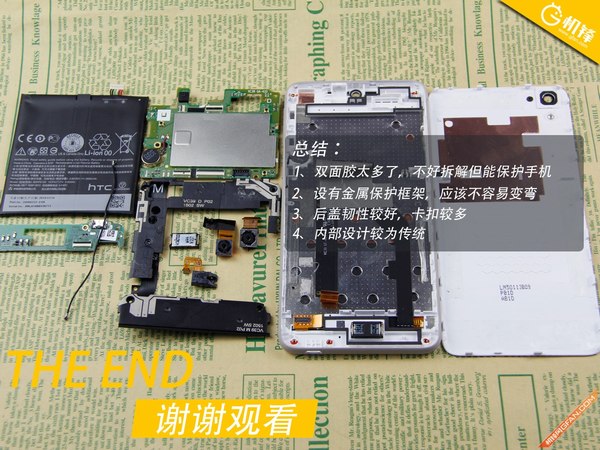 For more guides, check out the HTC Desire 826 device page.
Source: Gfan