Dell Latitude E7240 Touch disassembly and SSD, RAM, HDD upgrade options
Dell Latitude E7240 Touch ultrabook equipped with fourth-generation Intel Haswell Core i7-4600U processor, its clocked at 2.1GHz; the CPU built-in Intel HD Graphics 4400 graphics card, can satisfy the needs of the business office and general entertainment. Its TDP power consumption is only 15W. It is extremely the first choice for the ultrabook to achieve a longer battery life; in addition, to meet the large-scale software and multitask processing requirements, it equipped with 8GB DDR3 1600MHz memory. Hard drive adopt SSD that can realize fast storage, the capacity is 256GB.
In this guide, I'll explain how to disassemble Dell Latitude E7240 Touch to remove and replace the SSD, keyboard, palm rest, RAM, wireless card, bottom case, heat sink, cooling fan, and motherboard. Refer to this guide. You can upgrade, repair and clean your E7240.
Join us on the social network! Follow us on Facebook for all the latest repair news.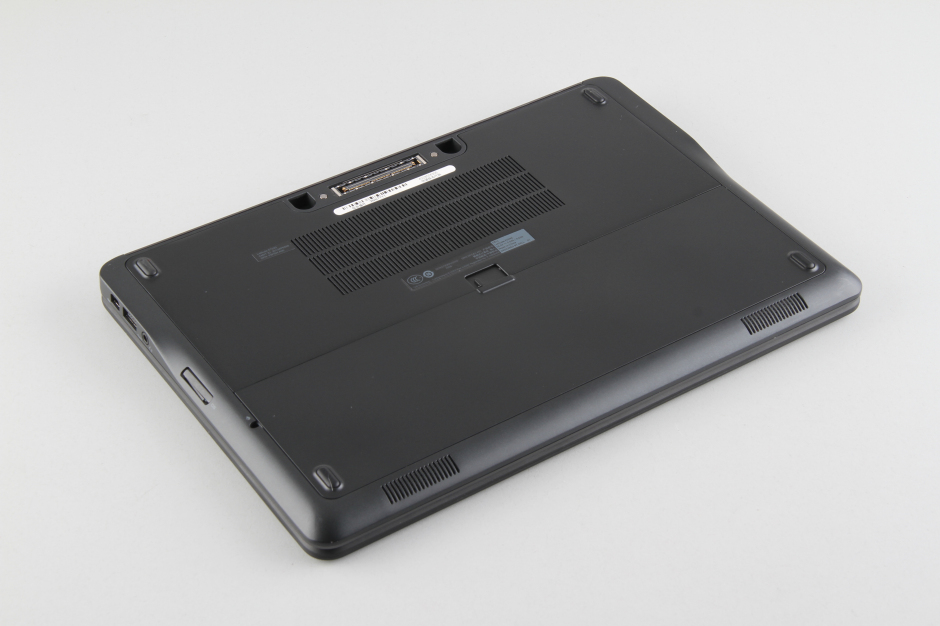 Unlock and remove the battery.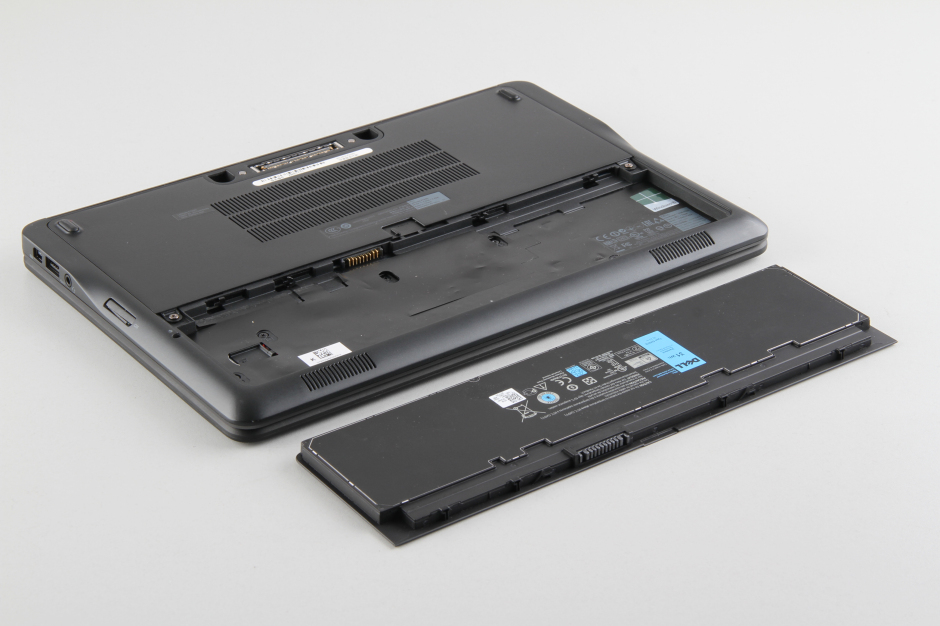 Dell Latitude E7240 Touch features an 11.1v, 31W Li-polymer battery, Dell P/N: GVD76.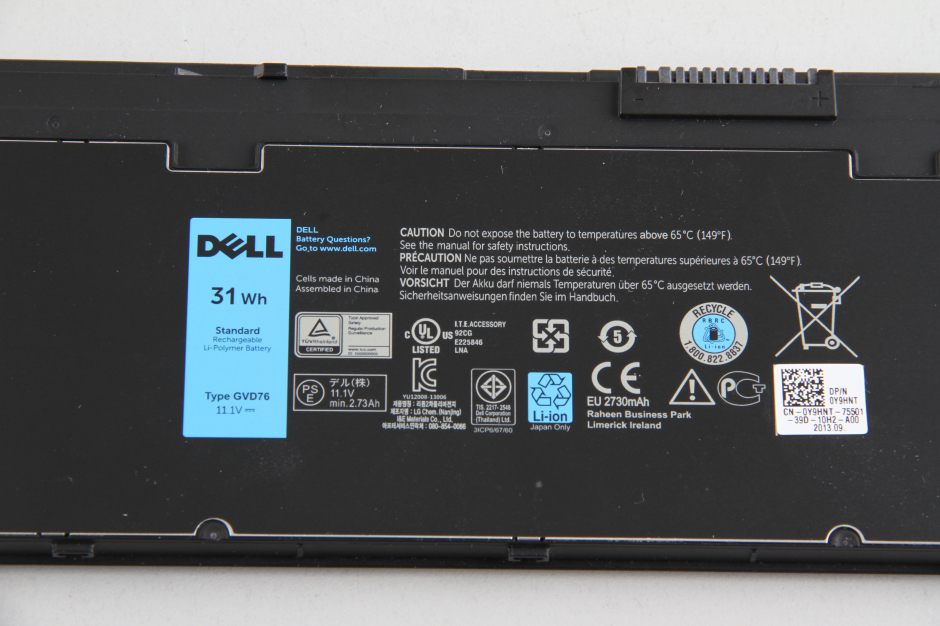 Remove two screws securing the service cover.
Pry up and remove it.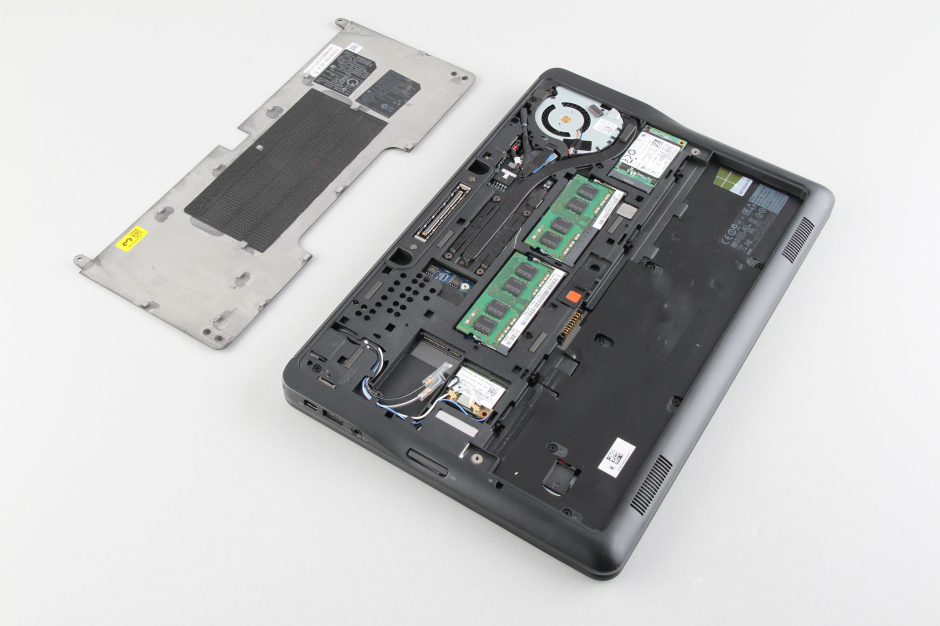 Under the cover, you can get access to the hard drive, RAM, SSD, wireless card, heat sink and cooling fan.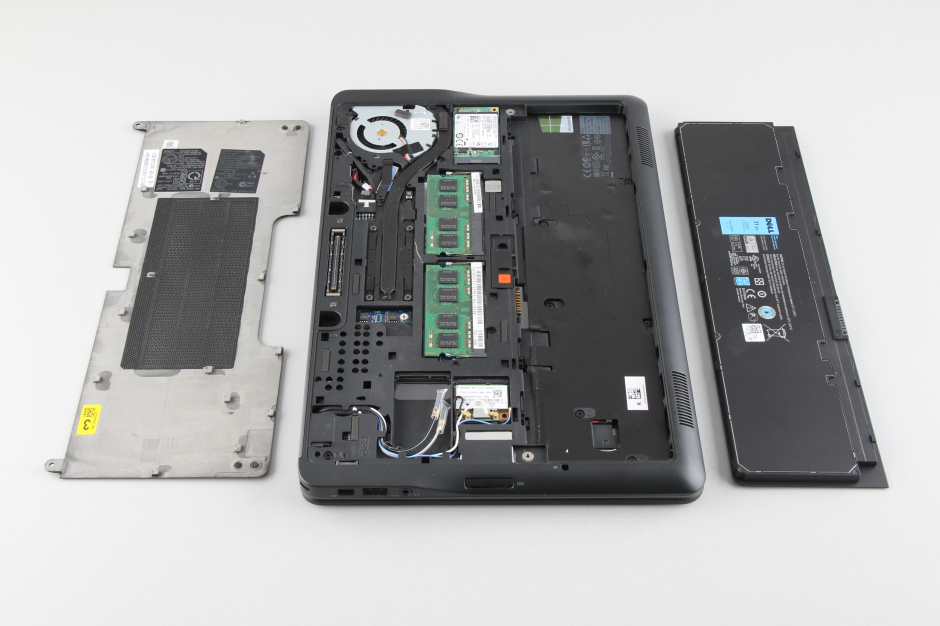 It comes with two RAM.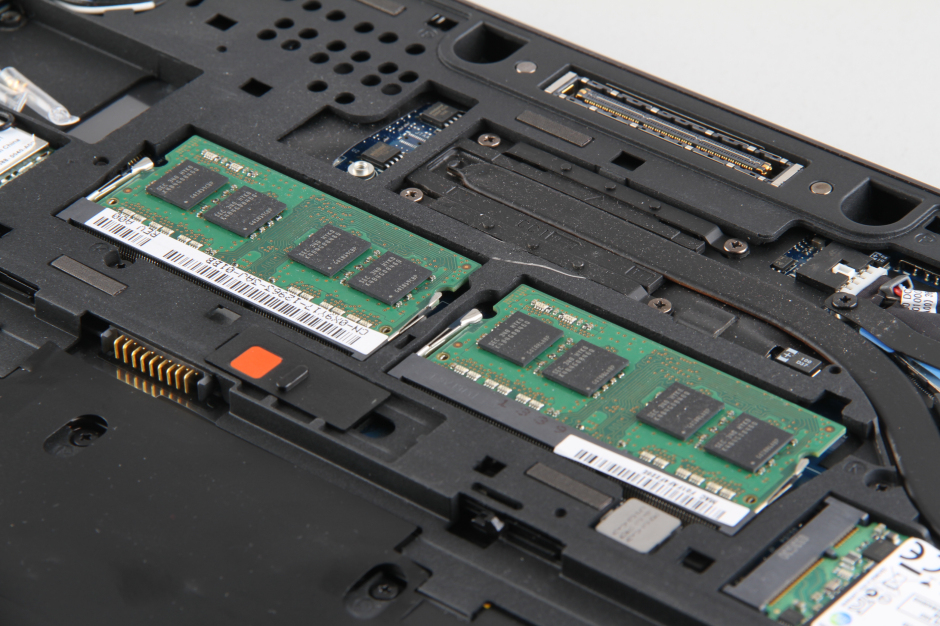 Two Samsung 4GB PC3L-12800S memory

Remove the screw securing SSD and takes it away from its slot.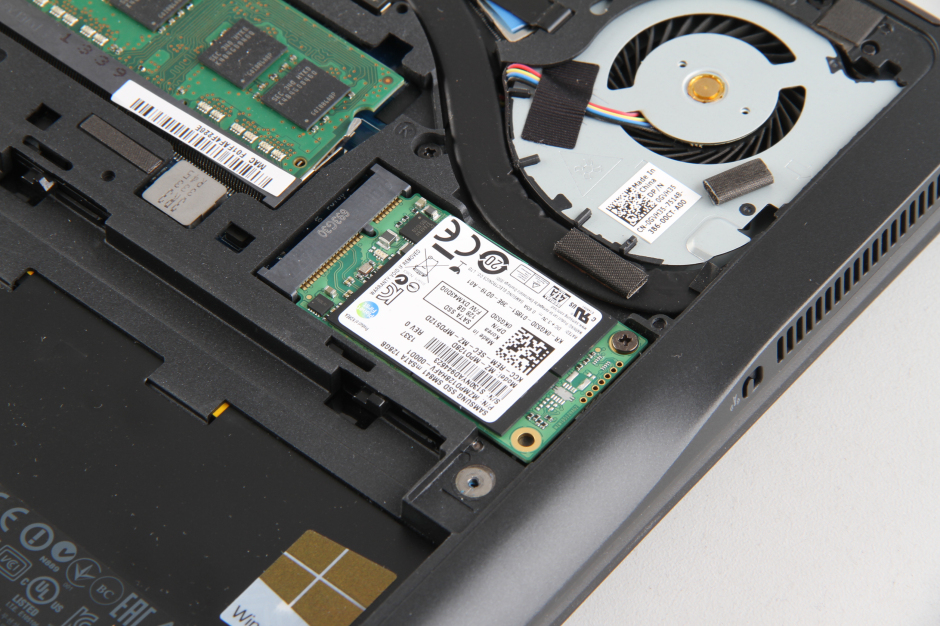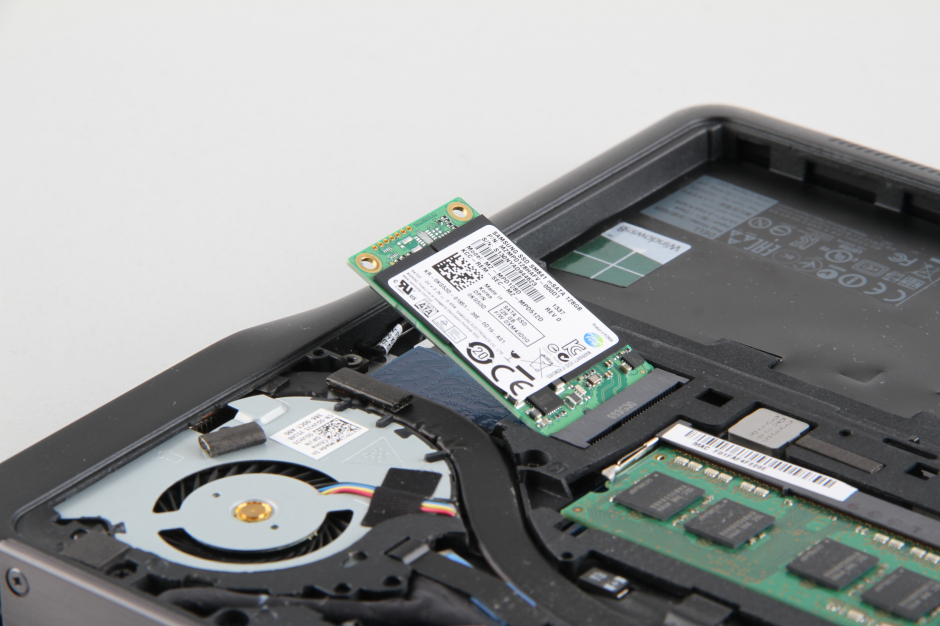 This Dell Latitude E7240 Touch features a Samsung 128GB mSATA SSD.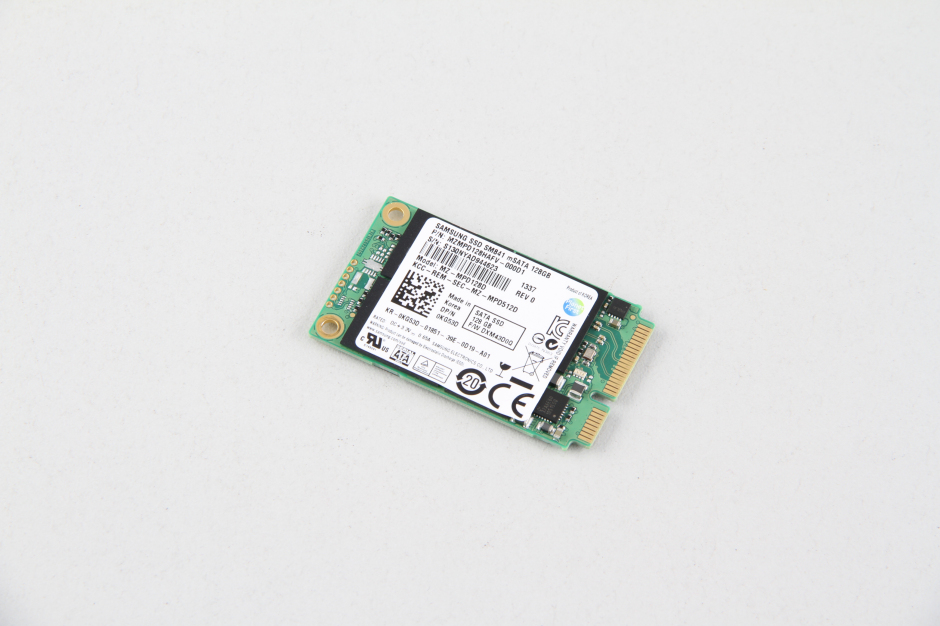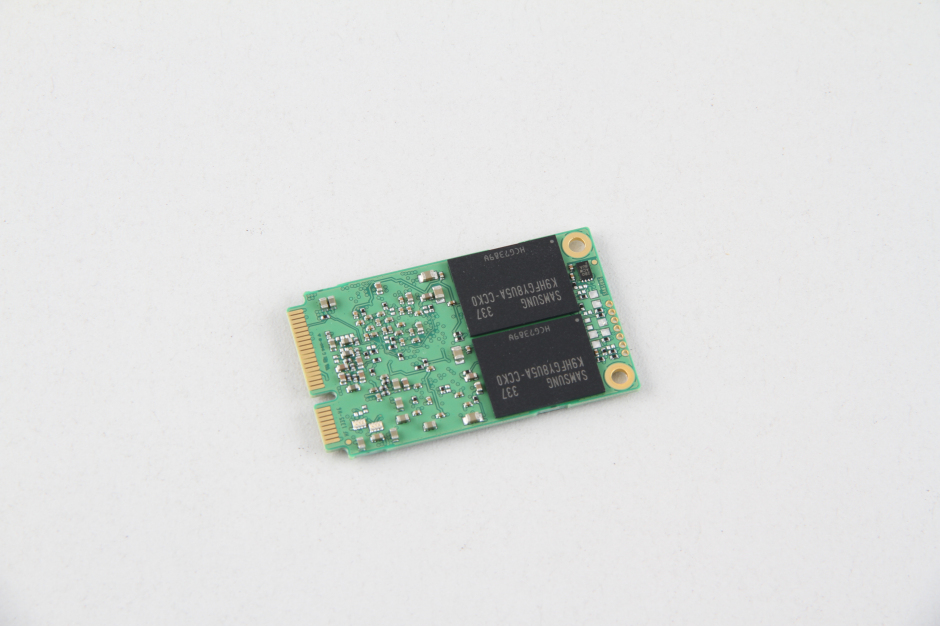 Remove the screw securing the wireless card.
Disconnect two wireless antenna cables.

Remove all screws from the bottom case. Turn over the laptop.
Remove the keyboard bezel.
Remove all screws securing the keyboard.
Lift up the keyboard. Disconnect the keyboard cable and backlit cable, you can remove the keyboard.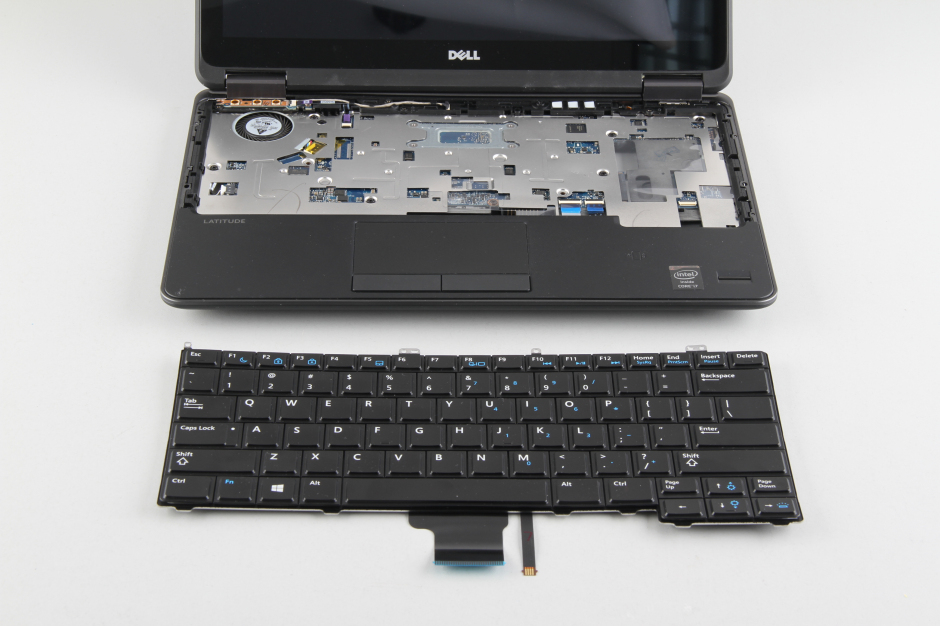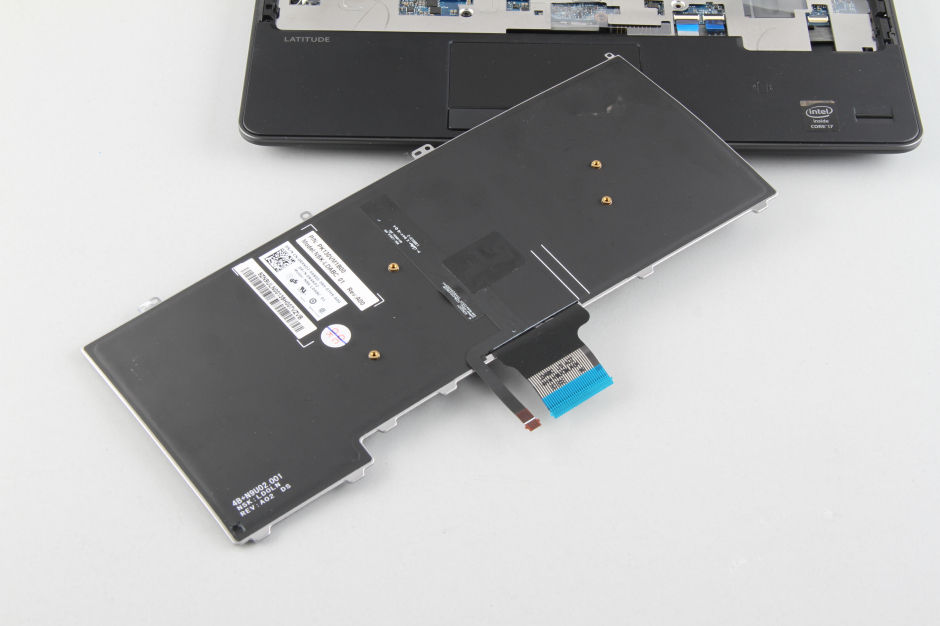 Remove all screws securing the palm rest.
Disconnect four visible cables.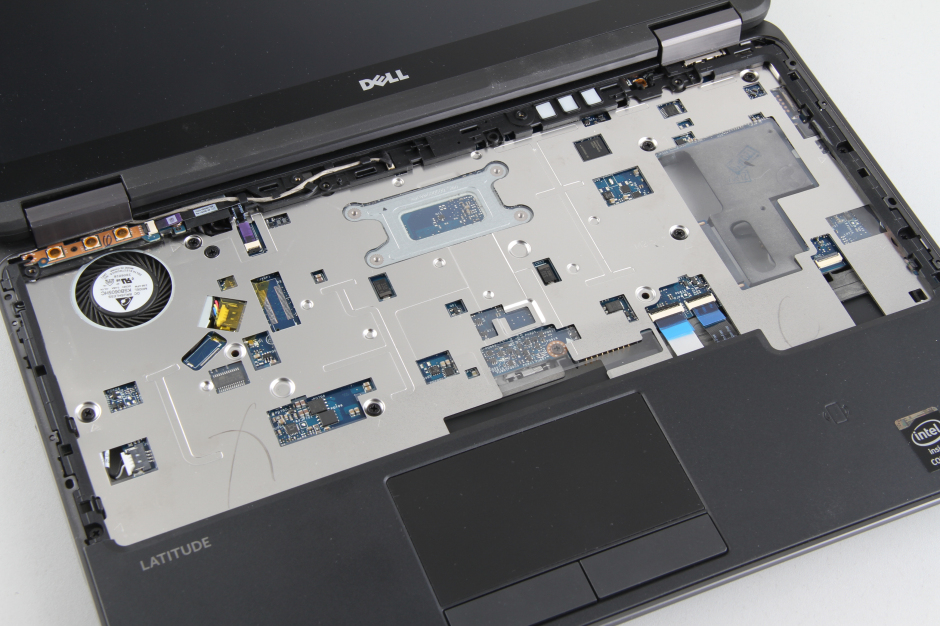 Remove these four screws.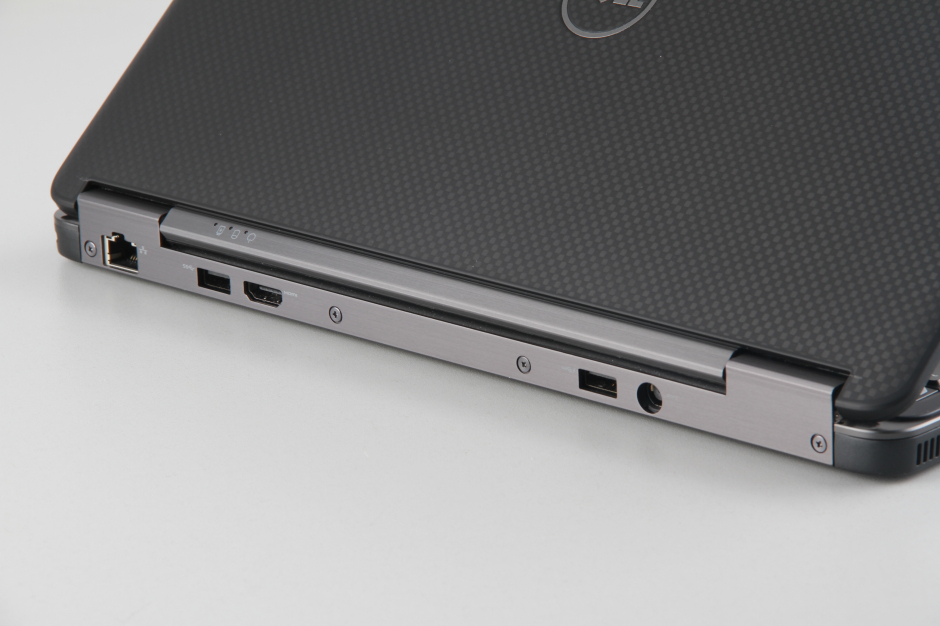 Remove the bezel.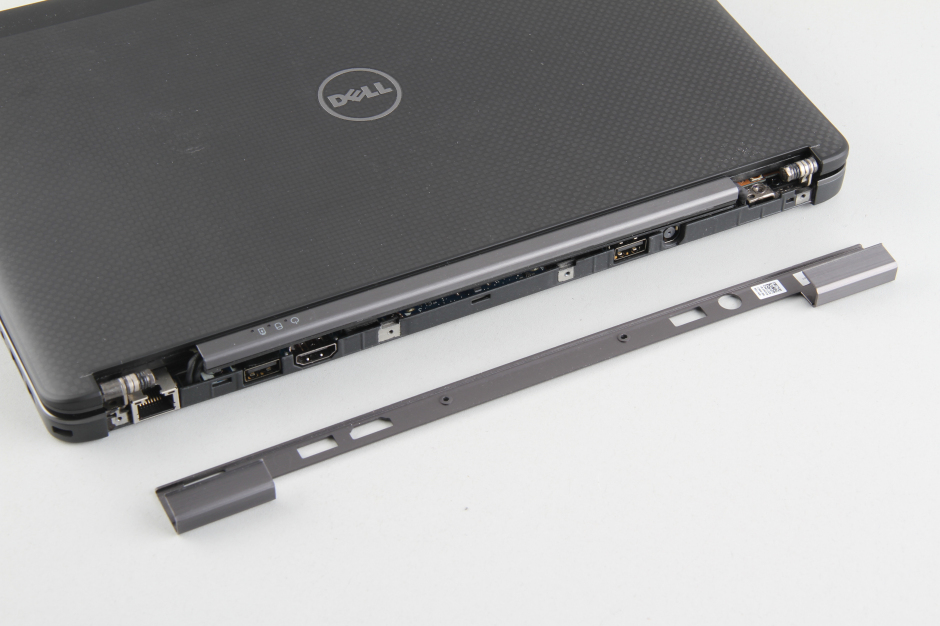 Pry up and remove the palm rest.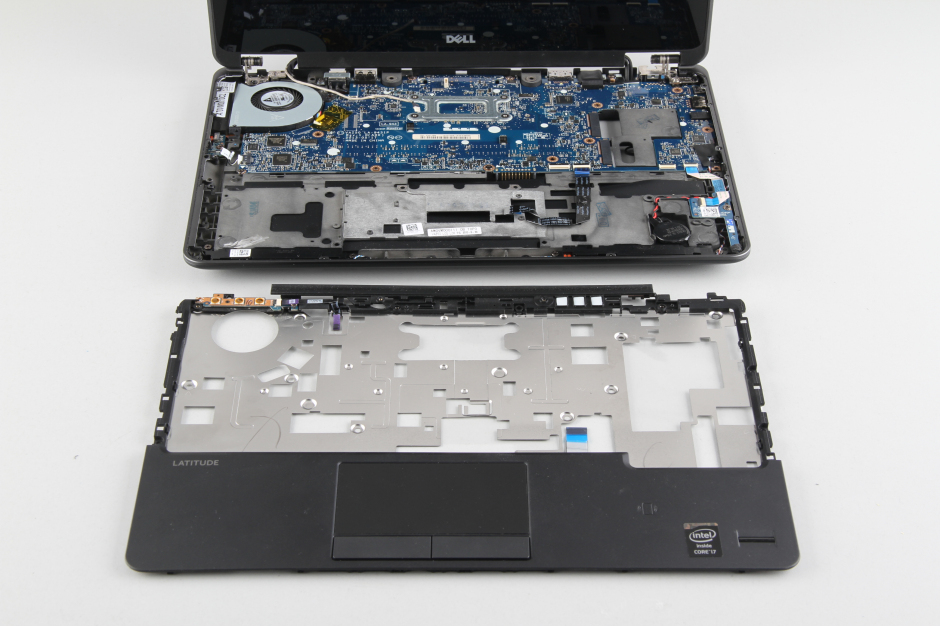 The back of the palm rest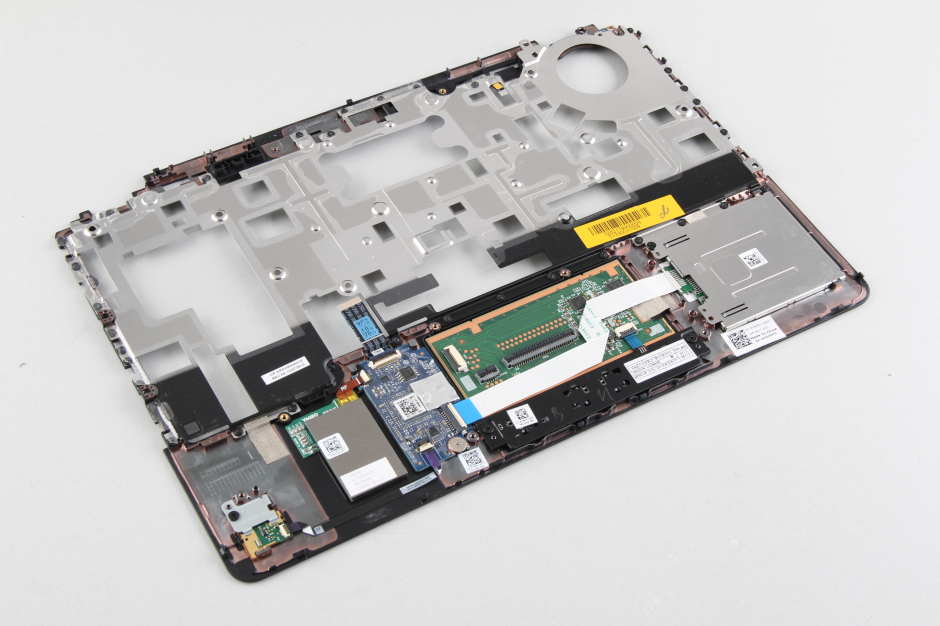 When the palm rest removed, you can access the CMOS battery and motherboard.