Intel NUC(NUC5i7RYH) Teardown
In this guide, I'll explain how to disassemble Intel NUC to remove the SSD, RAM, CPU and motherboard. Refer to this guide. You can upgrade, repair your Intel NUC.
Looking for more guides? Follow us on Facebook for all the latest repair news.
Excellent design and quality are an important reason that the NUC to be loved.
The 2015 models of NUC5 series, with the latest 14nm process CPU and Iris 6100 graphics card.

The detailed model we got for NUC5i7RYH, as it has built I7-5557U high-performance processors, it's the best CPU was used in NUC system.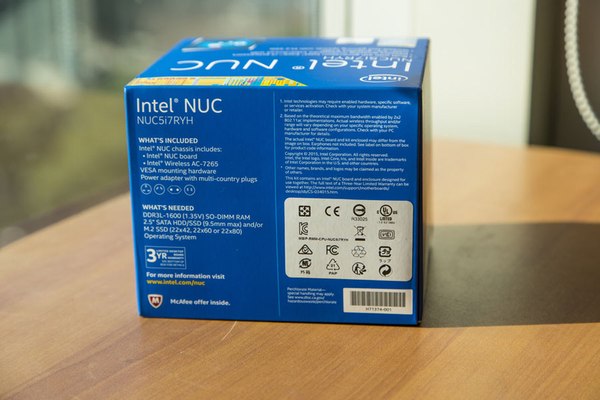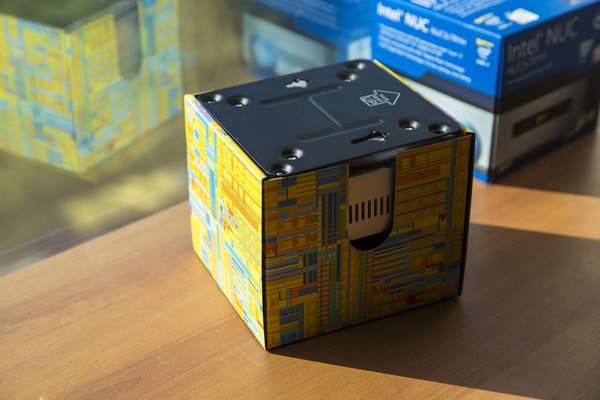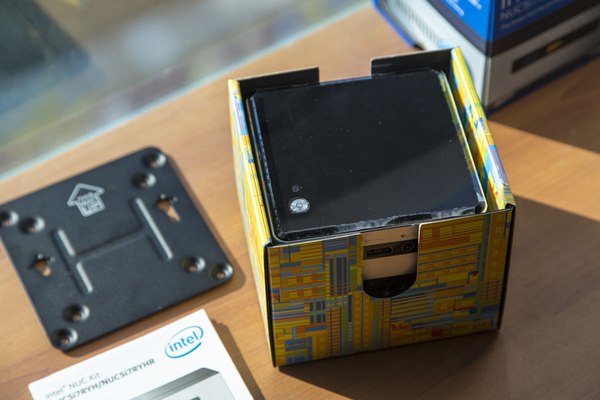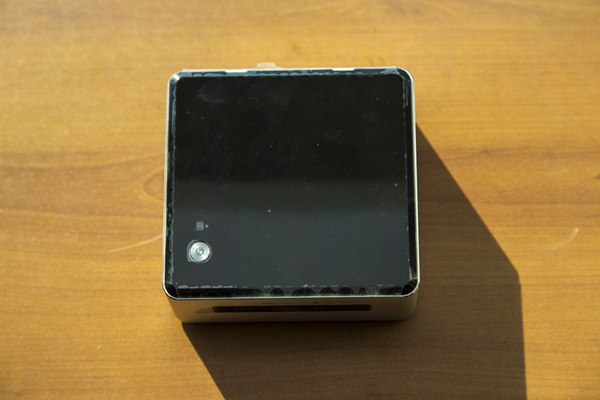 Its measurements size of 115 × 111 × 48.7mm, the weight of only 607g, it can be said is extremely portable and convenient.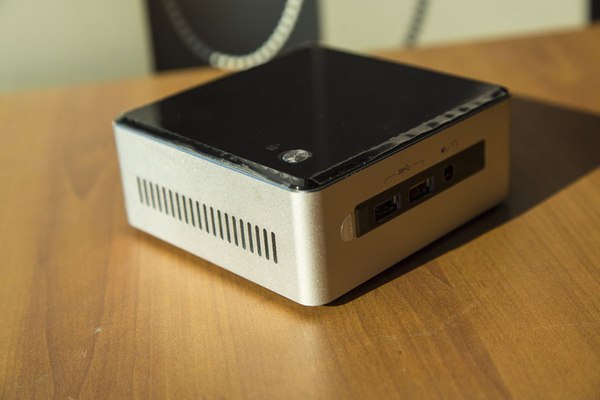 The front of the machine has two USB3.0 ports and a 3.5mm audio jack, which supports a large power device.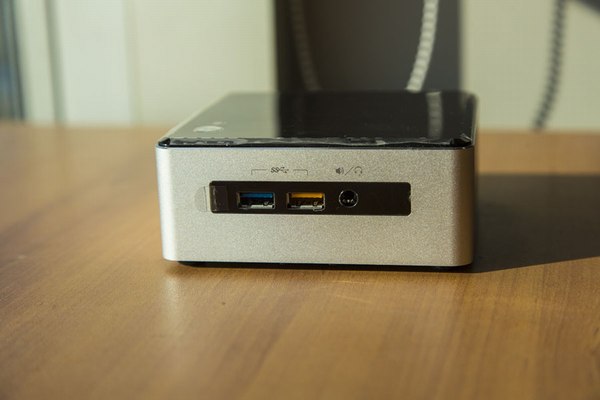 Both sides have cooling holes, as the cost of compact, UPC in the heat more than the ordinary PC, also need better ventilation.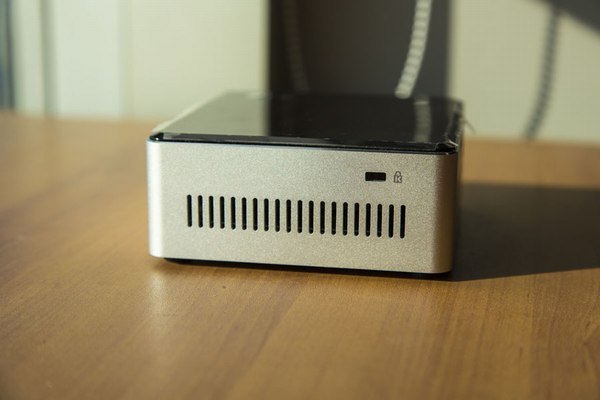 The power supply, DP port, RJ45 network cable port, two USB3.0 port and a Mini HDMI port, also designed the ventilation openings.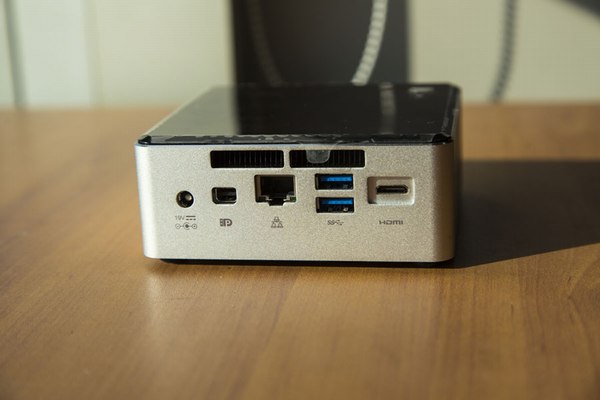 Remove four screws.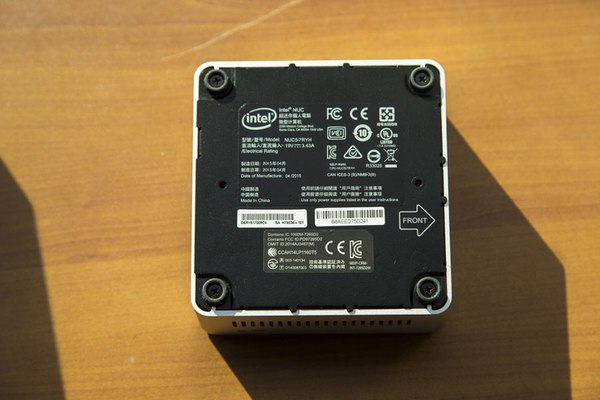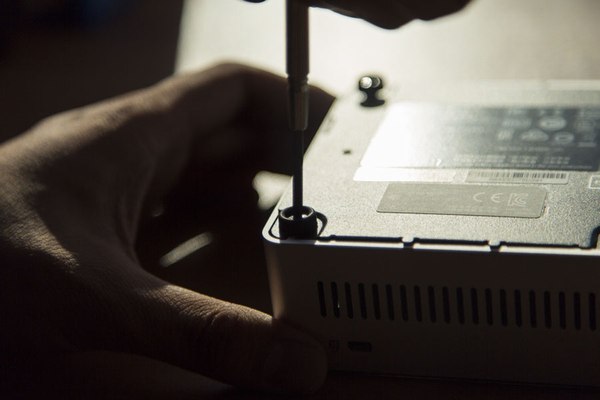 Lift up the service cover.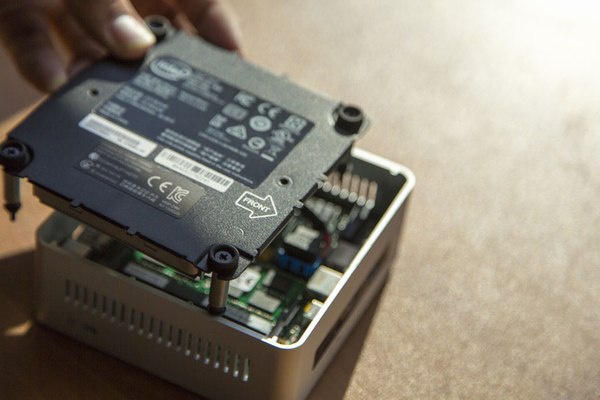 Disconnect two cables from the motherboard.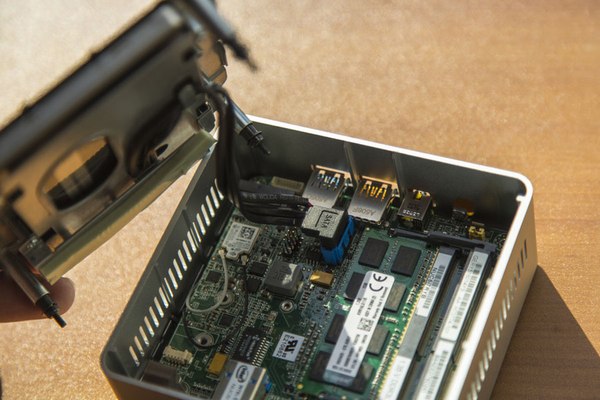 The other side of the bottom panel, you can see a 2.5-inch SATA hard drive, Intel no for any pre-installed hard disk, because there is an M.2 slot on the motherboard, you can install a big capacity HDD.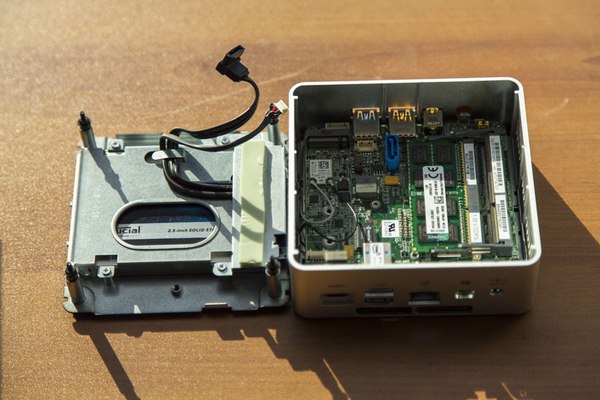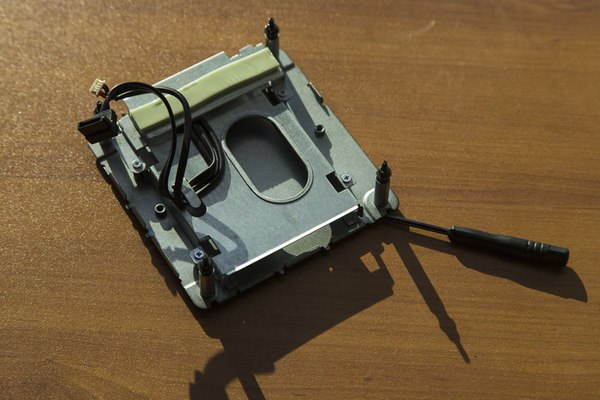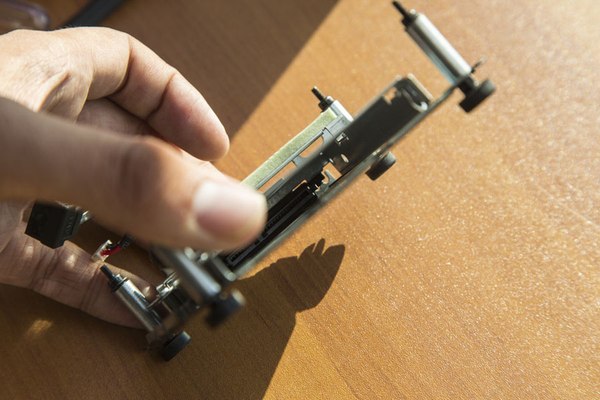 You can see the overall structure is very compact, the main replaceable components and interfaces are concentrated on the motherboard, the other side is placed the CPU and cooling fan.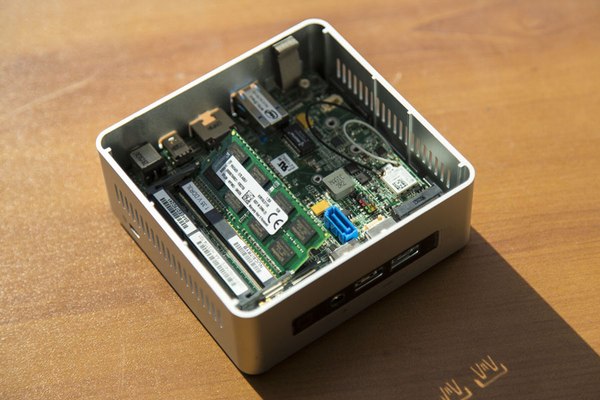 Wi-Fi module is pre-installed on Intel NUC, it is soldered onto the motherboard, the model is Intel AC-7265. Next is an M.2 slot, compatible 22 × 42mm, 22 × 60mm and 22 × 80mm three different M.2 SSD.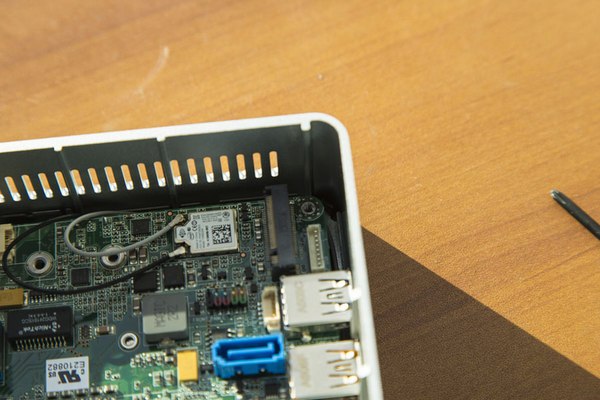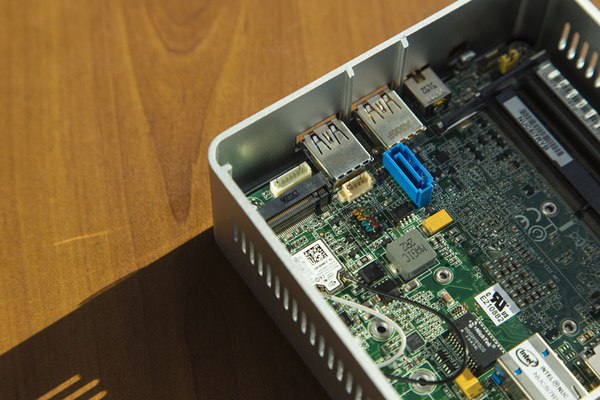 The NUC5i7RYH have two DDR3L memory slots, only support 1.35V memory. Intel also did not equip them with the memory.