Lenovo ThinkPad T440 Disassembly
In this guide, I'll explain how to Lenovo ThinkPad T440 to remove and replace the battery, RAM, hard drive, SSD, RAM, wireless card, heat sink, cooling fan and motherboard. Refer to this guide, you can repair, upgrade, clean the cooling fan for your ThinkPad T440.
Want to stay connected to the MyFixGuide.com? Follow us on Facebook to check out the latest teardown news
Unlock and remove the battery.
Remove eight screws securing the bottom case.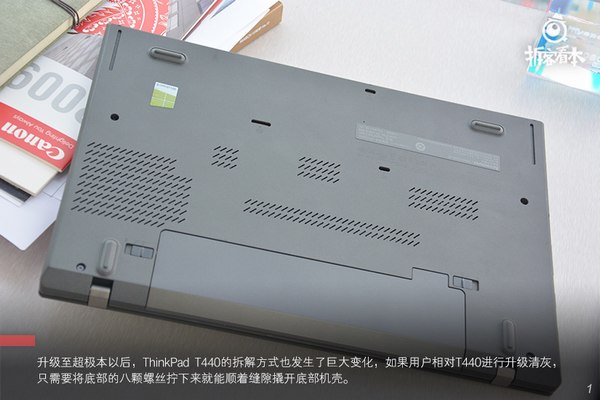 Pry up the bottom case with a pry bar. There are some snaps fixed the bottom case, and you need to release all the snaps.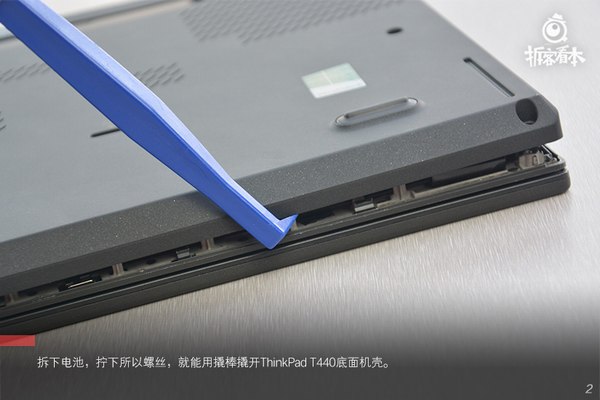 Lenovo ThinkPad T440 bottom case, the case made of glass fiber (PA-GF50FR).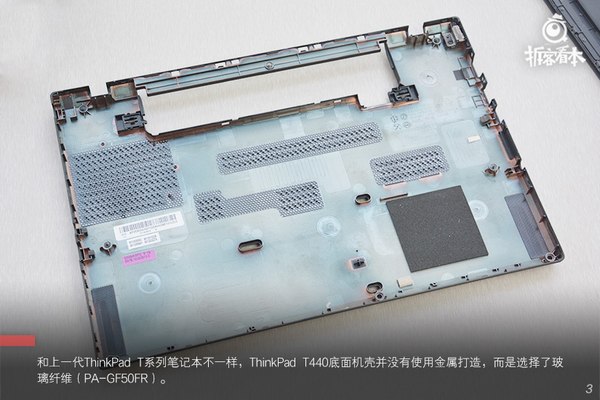 Under the bottom case, you can access the battery, RAM, SSD, wireless card, speaker, heat sink and cooling fan.
Remove three securing the battery and disconnect the power cable from the motherboard.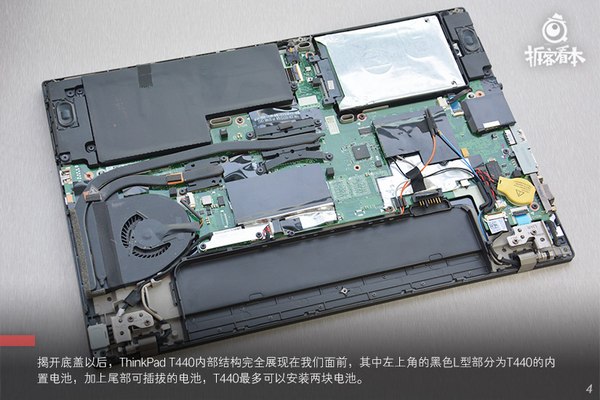 Lenovo ThinkPad T440 installed an 11.1v, 24wh Li-ion battery.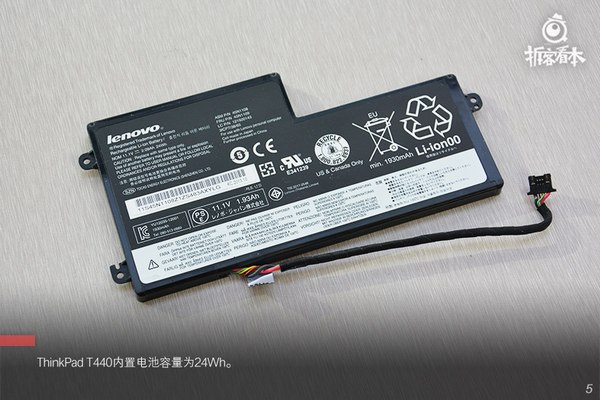 T440 Roll Cage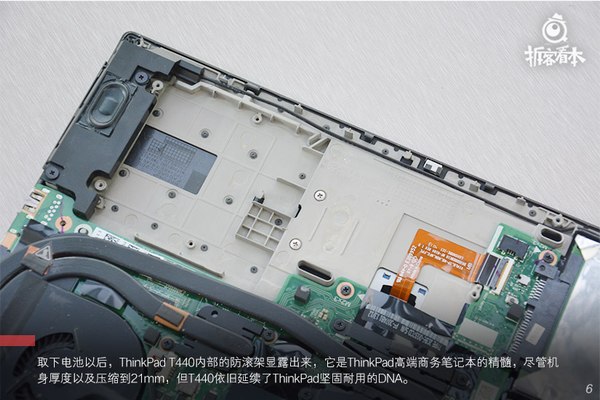 T440 LCD hinge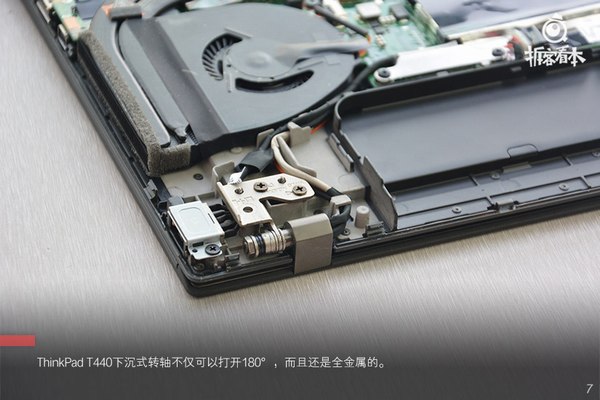 The laptop only has one memory slot. It supports up to 8GB DDR3-1600MHz RAM.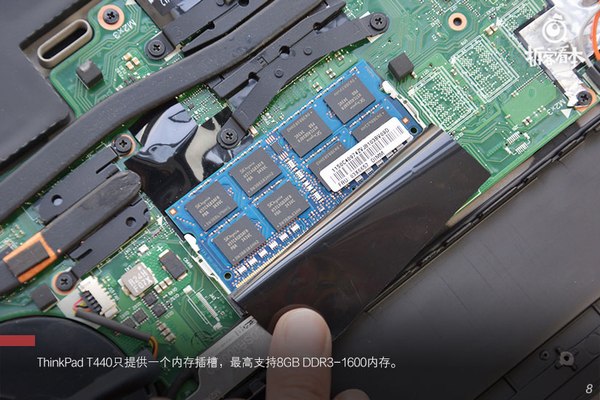 2.5″ 1TB hard drive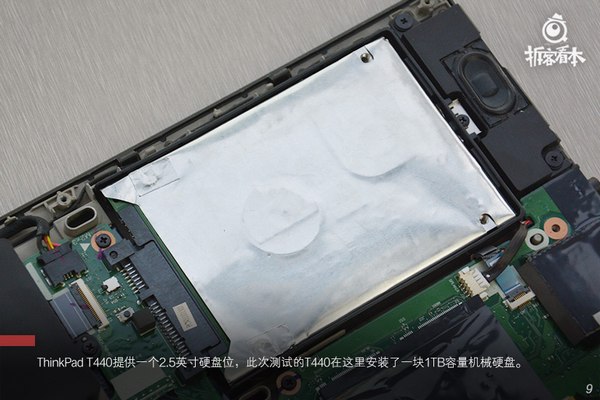 SanDisk 16GB SSD and wireless card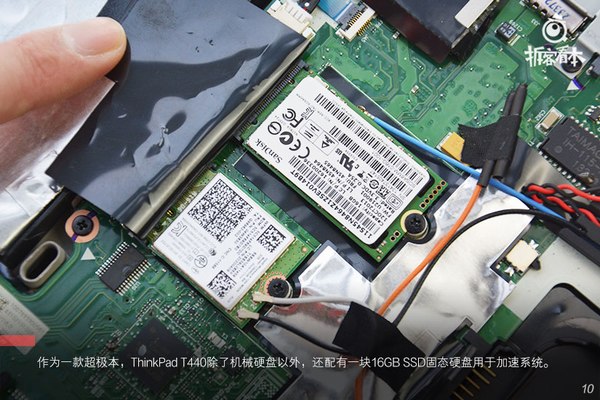 SanDisk 16GB SSD and wireless card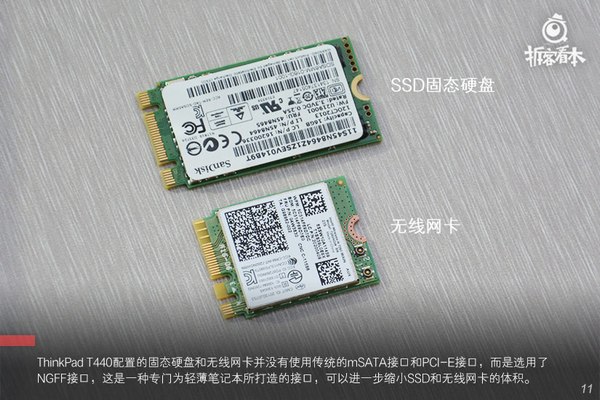 mSATA slot and a PCI-E slot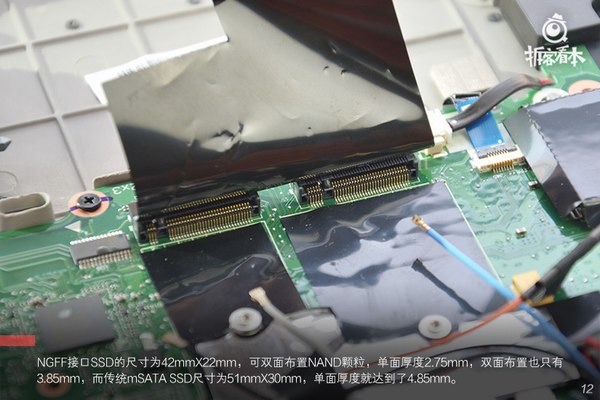 Trunking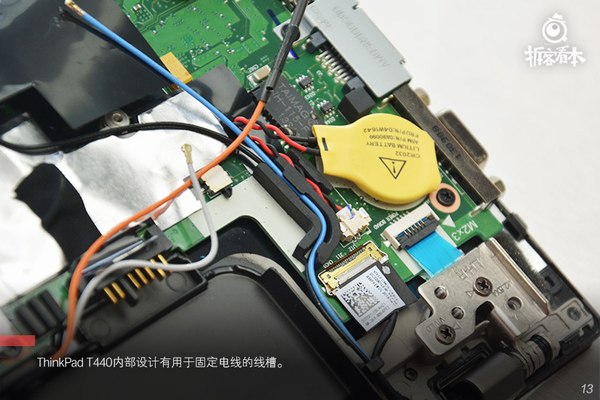 Metal protective plate on the internal interface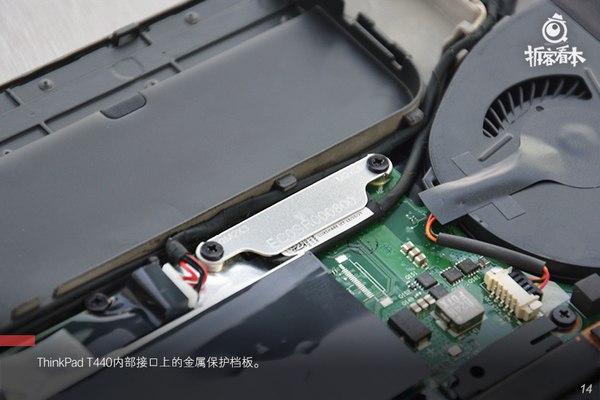 Remove six screws securing the heat sink. Disconnect the cooling fan cable. Remove the heat sink and cooling fan.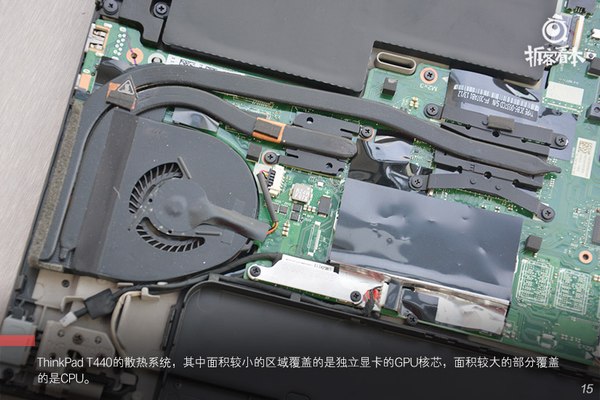 The heat sink and cooling fan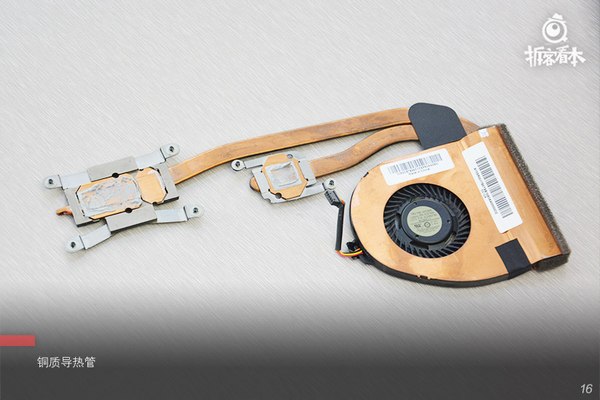 ThinkPad T440's NVIDIA GeForce GT 720M graphics card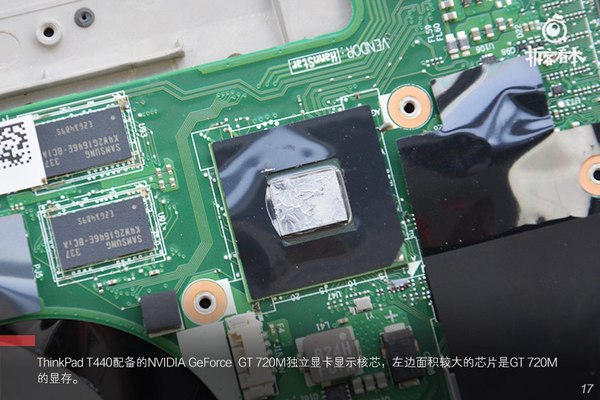 The Intel i7-4500U Core processor integrated an HD4400 graphics card.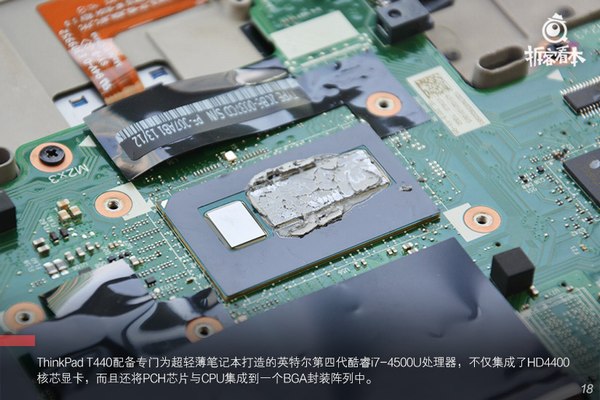 Motherboard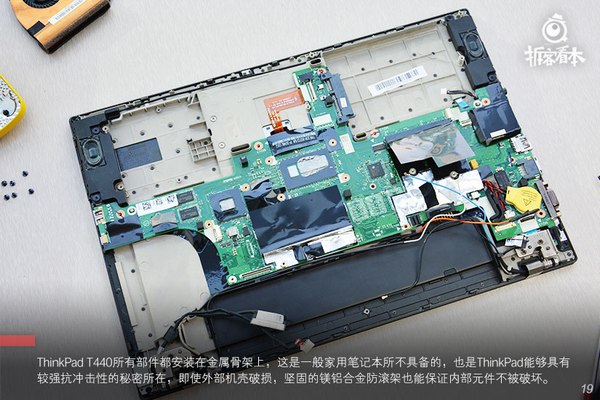 For more guides, check out the Lenovo ThinkPad T440 device page.