Meizu MX6 is powered by MediaTek Helio X20 processor with 4GB RAM + 32GB ROM combination, using 5.5 inches 1080P resolution screen, with a front 5-megapixel camera and a 12 million pixel Sony IMX386 rear camera sensor, support for fingerprint recognition and VoLTE. Built-in a 3060mAh battery, support for fast charging.
Want to be the first to see inside the latest gadgets? Follow us on Facebook for the latest news from the MyFixGuide.com.
Before start the disassembly process, we need to remove the SIM card tray first.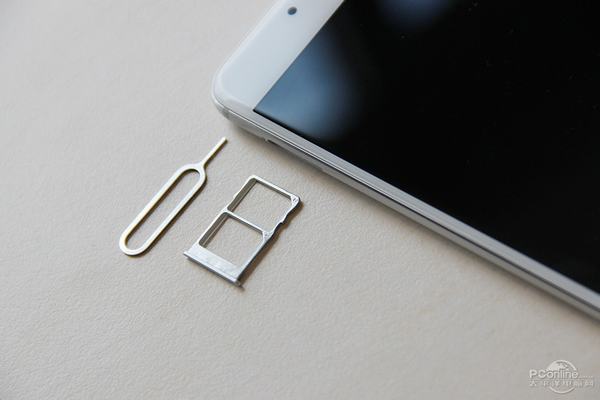 Remove two screws beside the USB Type-C port.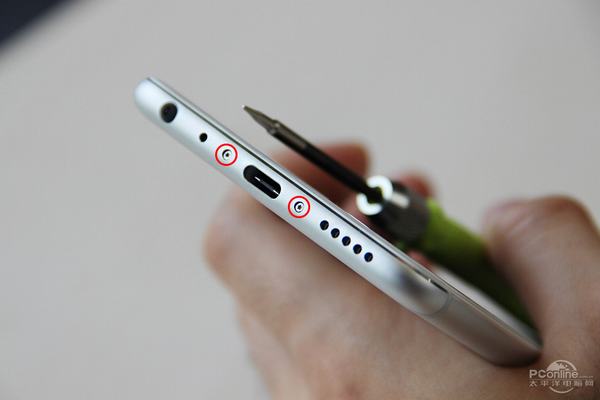 Now lift up the display assembly a little bit with a suction cup.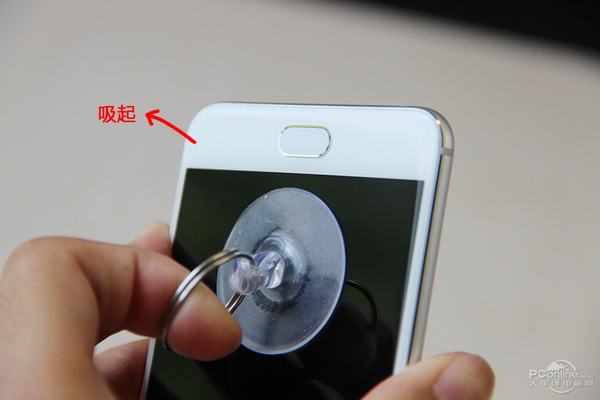 Insert a crowbar between the display and middle frame to unlock all the snaps that secure the display.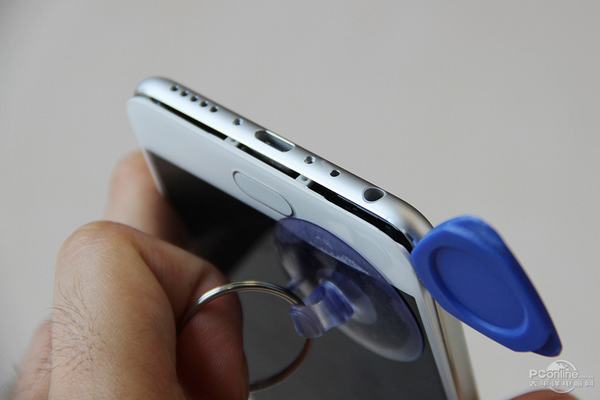 When all the snaps were unlocked, lift up the display a little bit. There are two cables still connecting to the motherboard.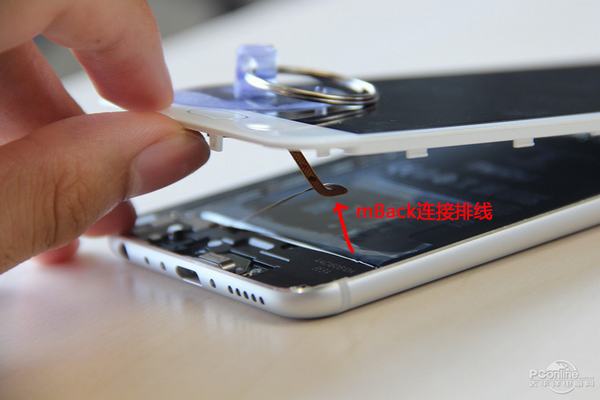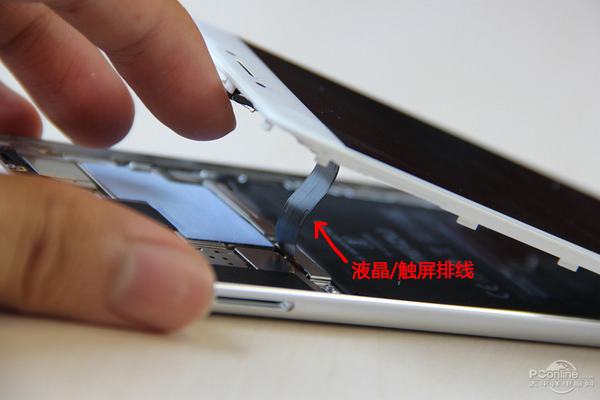 To avoid mTouch cable connector is loose, MX6 uses a metal bracket. The bracket screws are covering with a fragile sticker, to prevent the user disassemble his phone.
Remove two screws securing the metal bracket and disconnect the mBack button cable.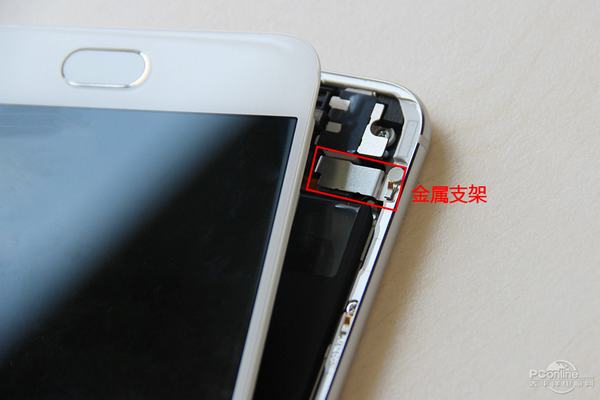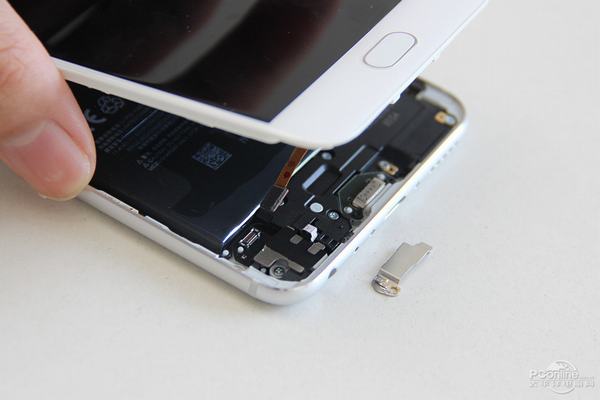 Remove all screws securing the metal bracket and disconnect the video cable.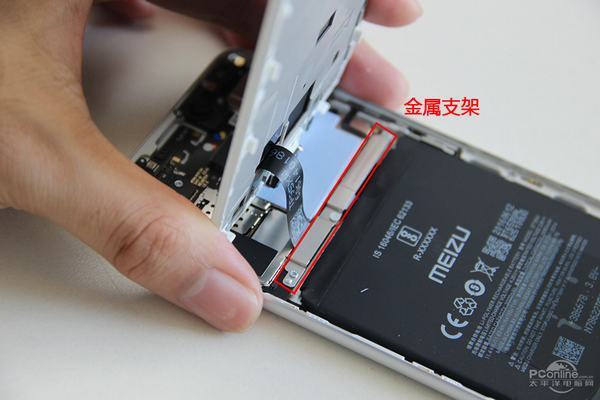 Now you can remove the display assembly.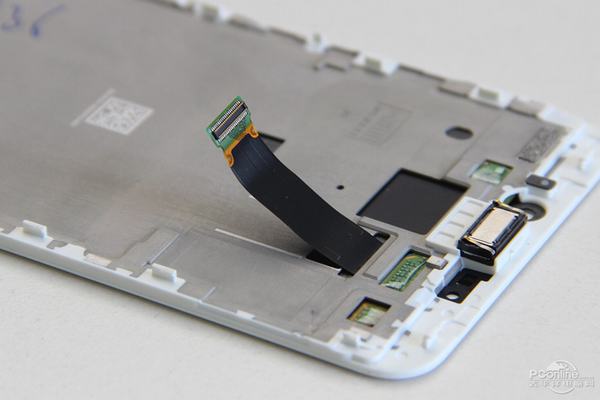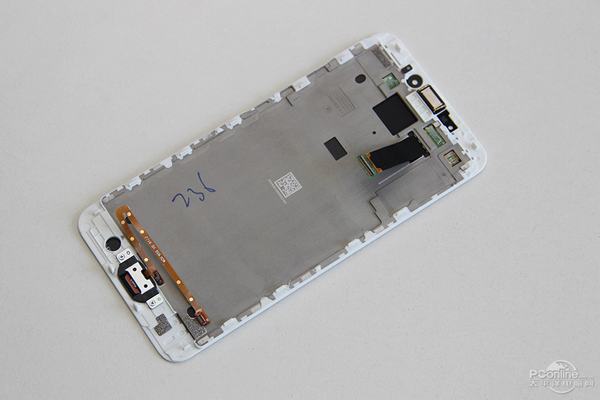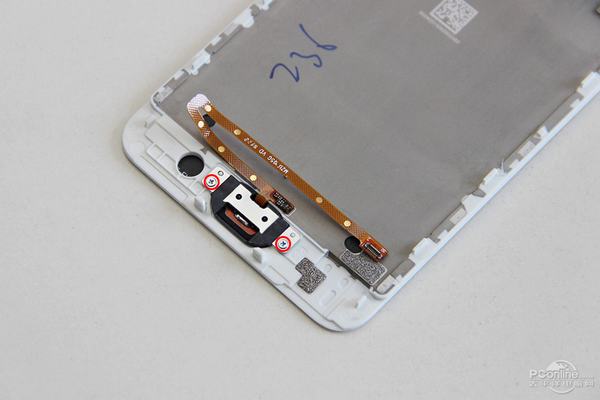 Remove two screws securing the metal bracket. You can remove the mBack button.
Around mTouch buttons have a waterproof rubber ring to prevent the penetration of moisture inside the fuselage.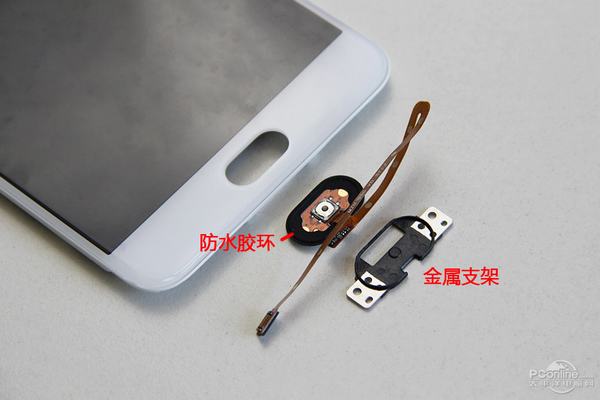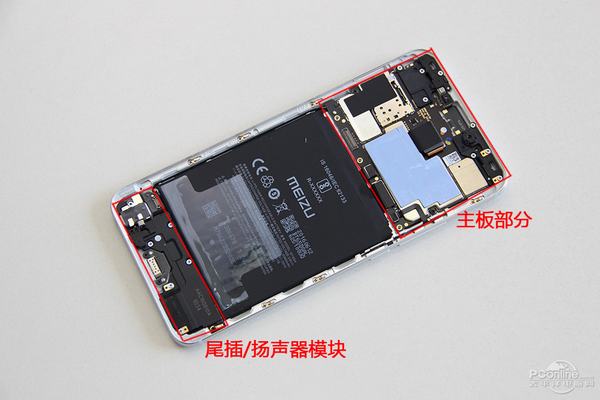 3.5mm headphone jack, Type-C port are fixed by two screws.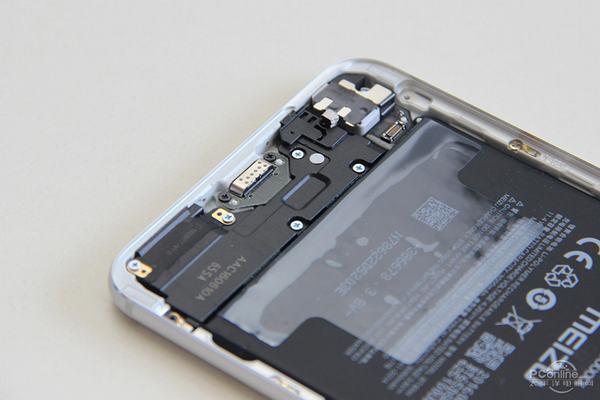 Remove eight screws that securing the plastic piece.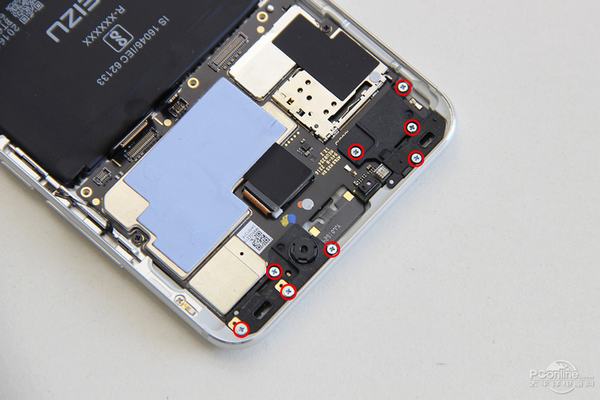 Remove these two plastic piece.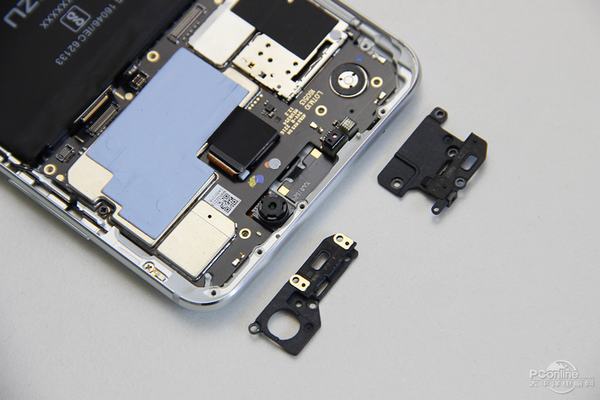 Remove all screws securing the motherboard. You can remove the motherboard.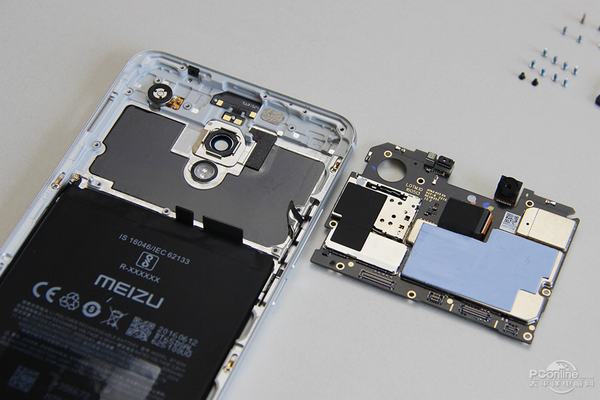 The vibrator module is connected to the motherboard by a spring.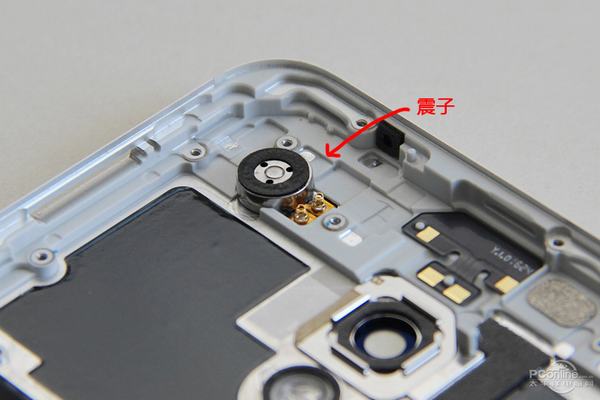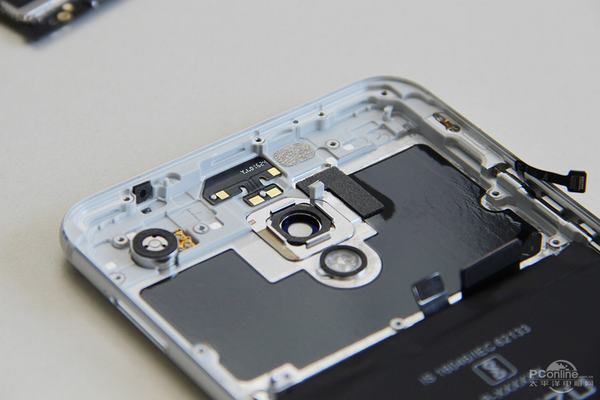 Remove all marked screws.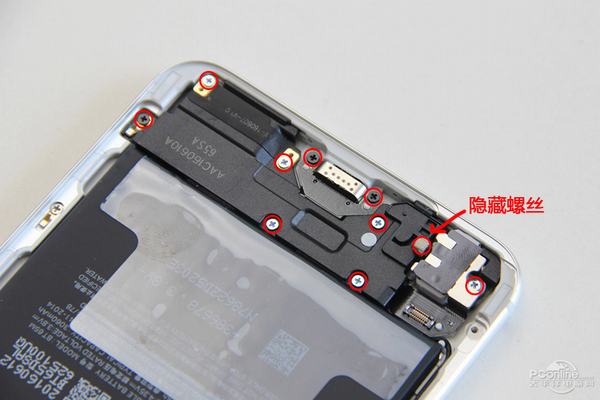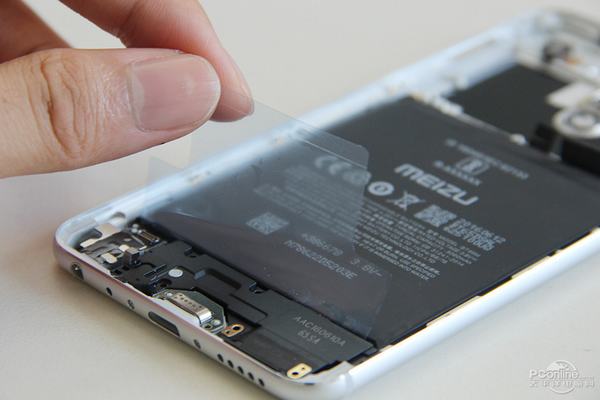 Remove the speaker module.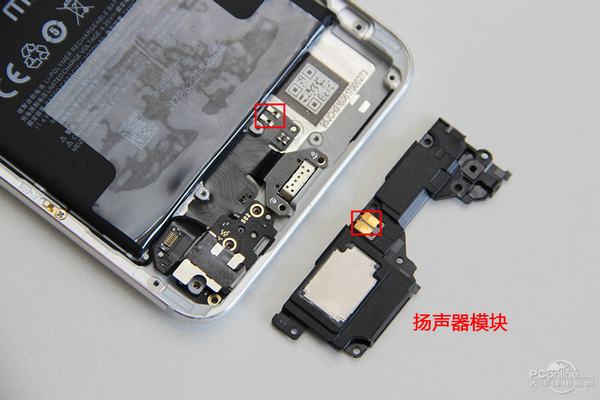 Now heat up the battery with a heat gun. And then lift up the scotch tape to remove the battery.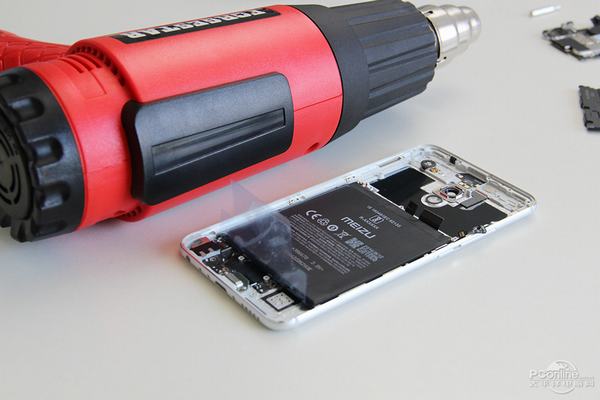 MX6 built-in a 3060 mAh battery, with charging IC from Texas Instruments, MediaTek PEP fast charge program, the charging speed is very fast.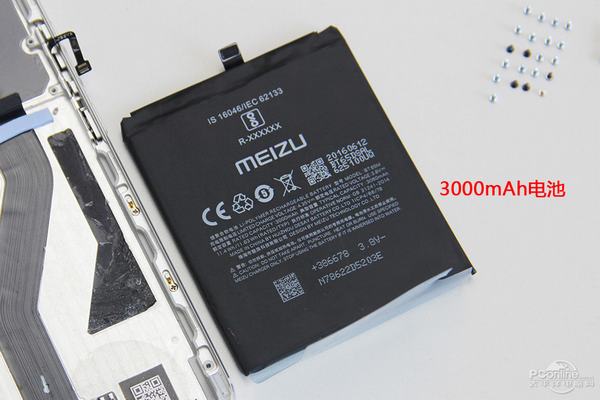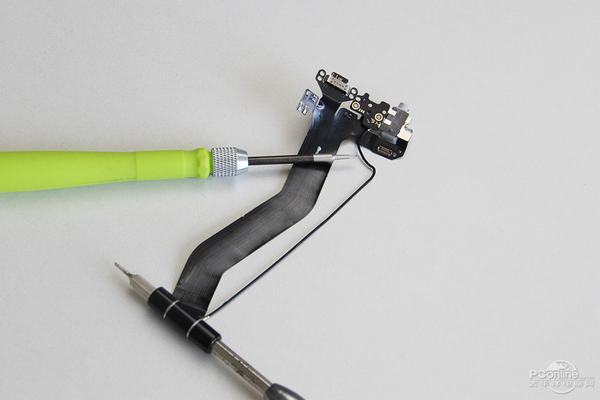 3.5mm headphone jack, microphone, antenna contactor and USB Type-C port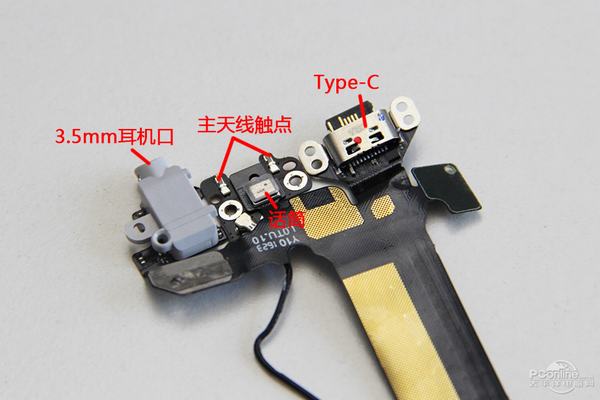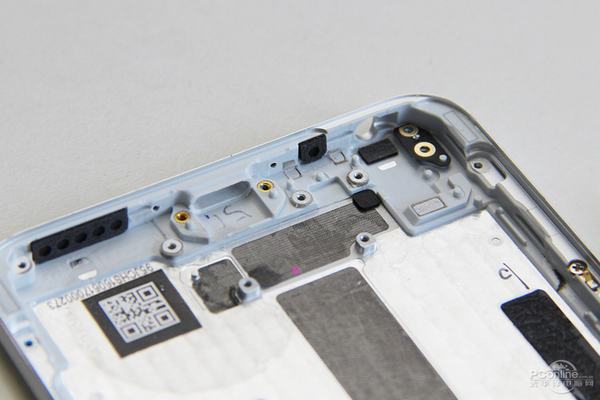 Meizu MX6 back cover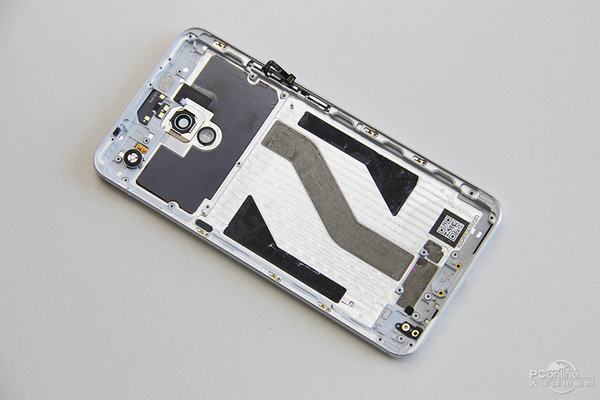 MX6 is the world's first phone that uses Sony IMX386 sensor, 12 million pixels, f / 2.0 aperture, the unit pixel size to 1.25μm, support PDAF phase focusing.
Front camera sensor model is OV5695, 500 million pixels, support FotoNation 2.0 and so on.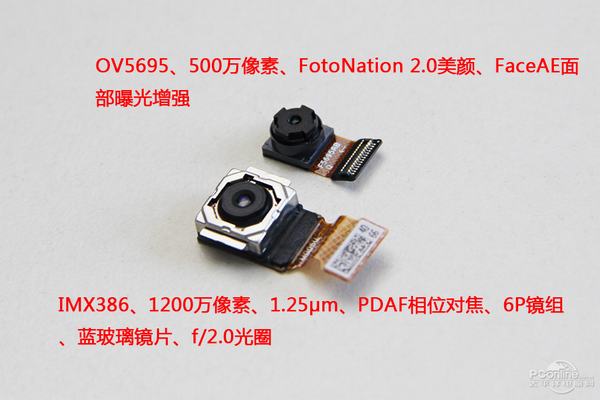 MX6 uses a black PCB board. The main chip is covered with the metal shield.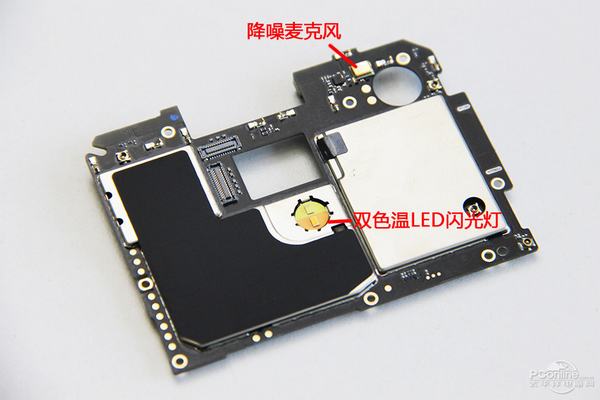 On the other side of the board, it is also covered by a layer of thermal grease.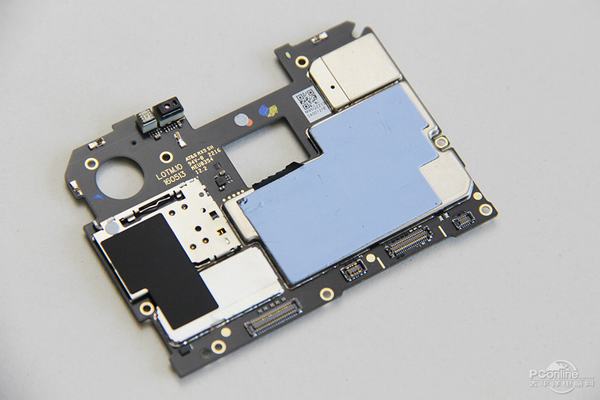 Join our plan to get a free laptop part
, such as battery, keyboard and more.