Samsung Galaxy Note 5 Teardown
In this guide, I'll explain how to disassemble Samsung Galaxy Note 5 to remove the back cover, battery, camera, middle frame and motherboard. Refer to this guide. You can repair your Galaxy Note 5.
Looking for more guides? Follow us on Facebook for all the latest repair news.
First of all, remove the dual SIM card trays and S-Pen stylus, Galaxy Note 5 supports two Nano-SIM cards.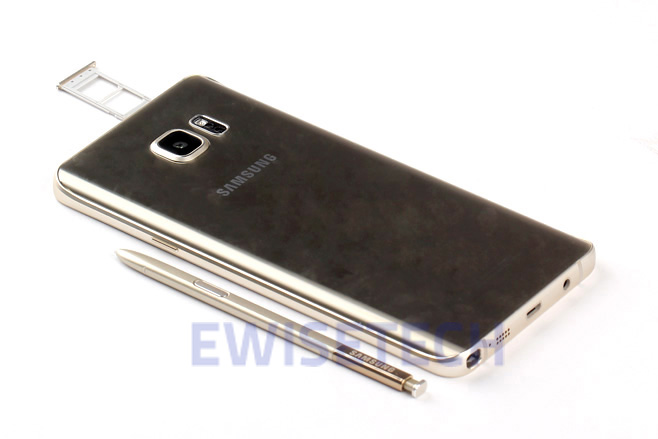 Dual SIM card trays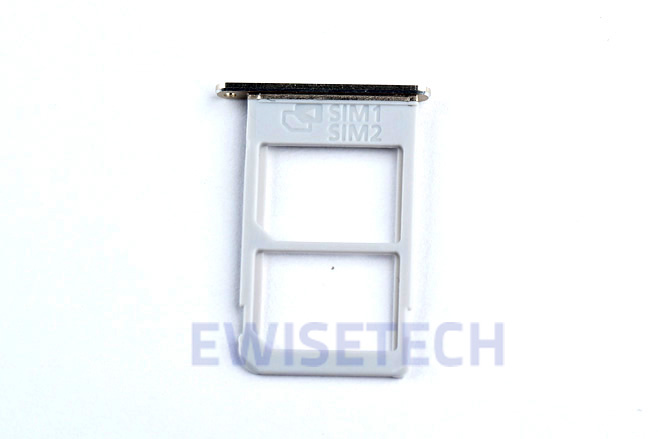 The new S-Pen stylus compared to Note 4's, obviously with a different design. In order to facilitate the user to pull out the stylus, at the top of the new S-Pen stylus addition of push switches, push the switch, S-Pen stylus will automatically pop up.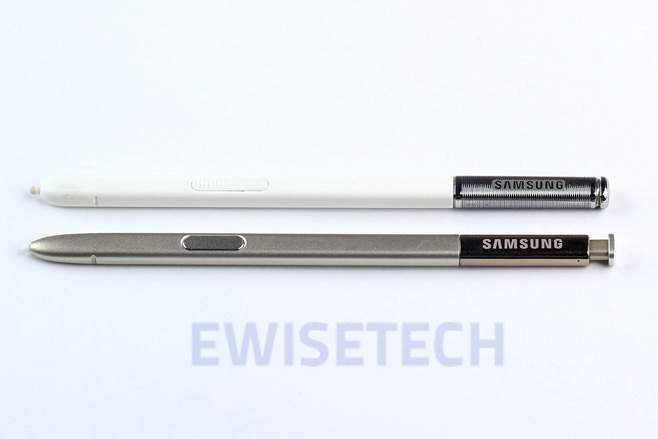 Heat up the back cover, pry up and remove the back cover. The back cover is made of fourth-generation corning gorilla glass.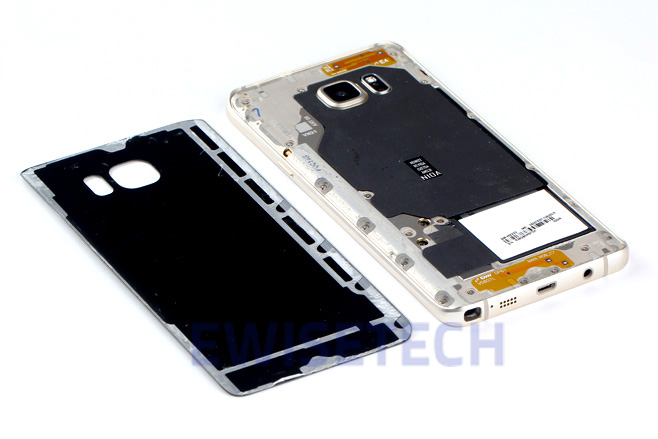 The back cover was fixed by adhesive, back cover thickness of about 0.49mm.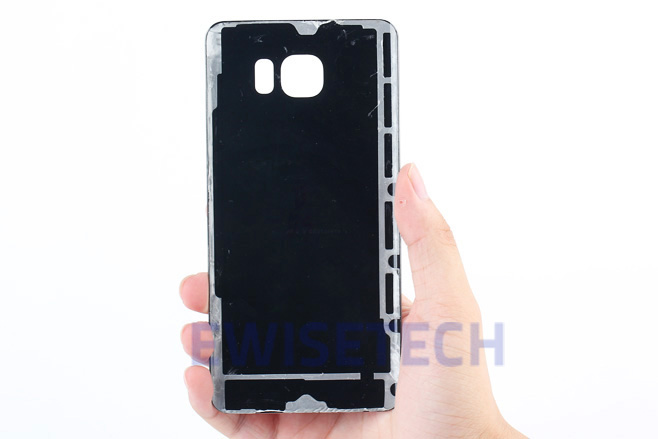 Remove twenty screws securing the middle frame. Remove the middle frame.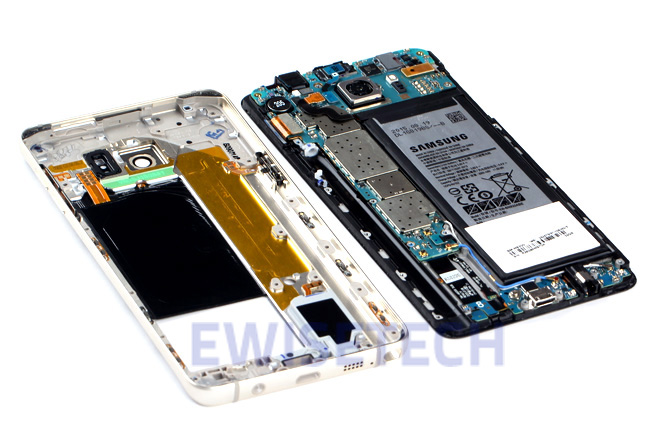 Remove the NFC antenna/wireless charging coil module, speaker, power and volume buttons and keys FPC from the middle frame.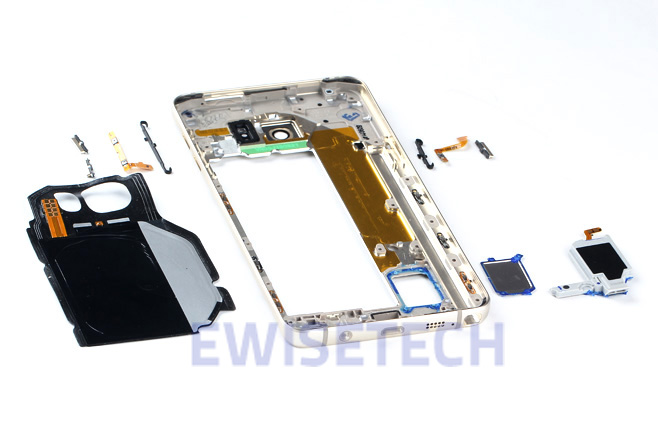 The middle frame is using a 7000 series high-strength aluminum alloy.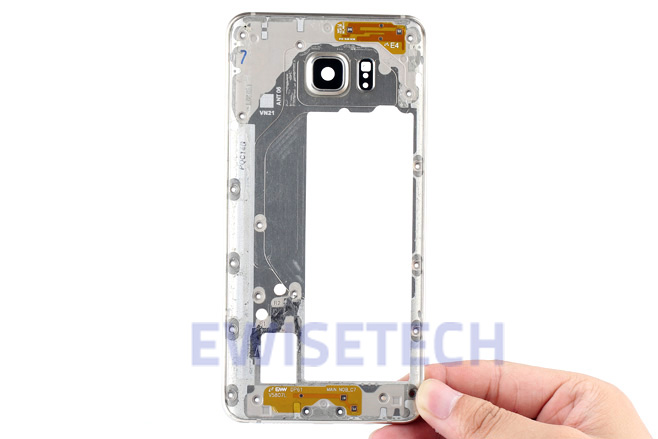 Samsung Galaxy Note 5 speaker module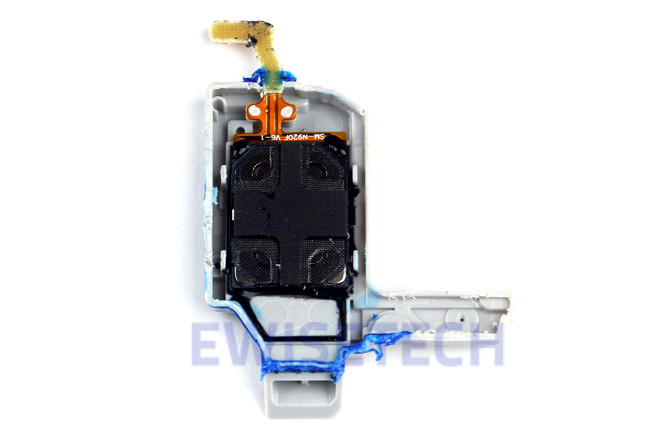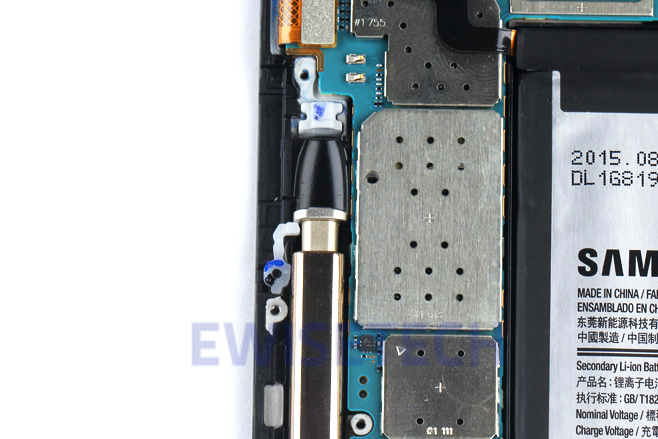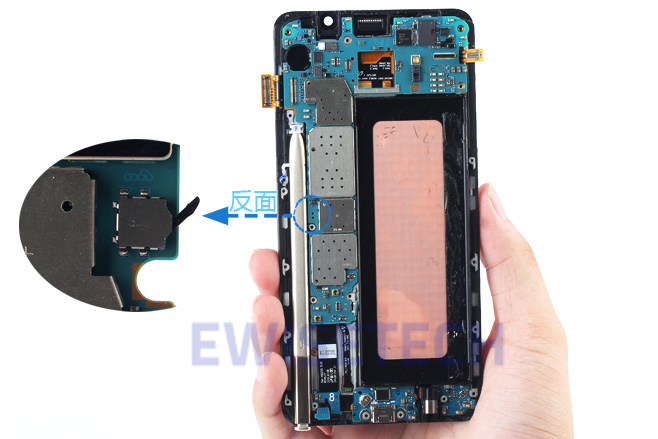 Remove the motherboard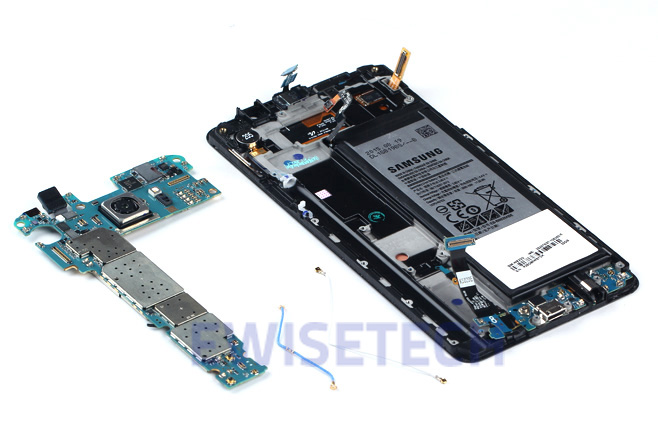 Remove the earpiece, light distance sensor module, vibrator and battery.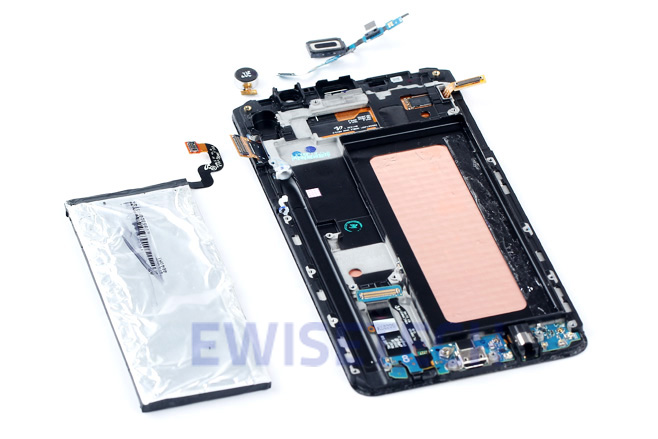 Galaxy Note 5 uses a 3.85-volt 3000mA lithium-ion battery, and the model is EB-BN920ABE, manufactured by Dongguan ATL, battery cells also from ATL.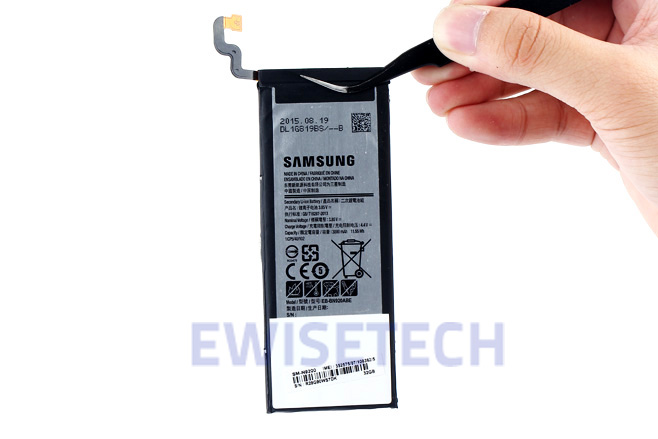 Note 5 features a Samsung's 5.7 inch 2K (2560 x 1440) super AMOLED screen, using a corning gorilla protection glass, the screen thickness of about 1.65mm. Screen model: AMS567JA01, the soft board integrated an FT6AH STMicroelectronics touch chip, and this touch chip is also used in the Galaxy S6 Edge +.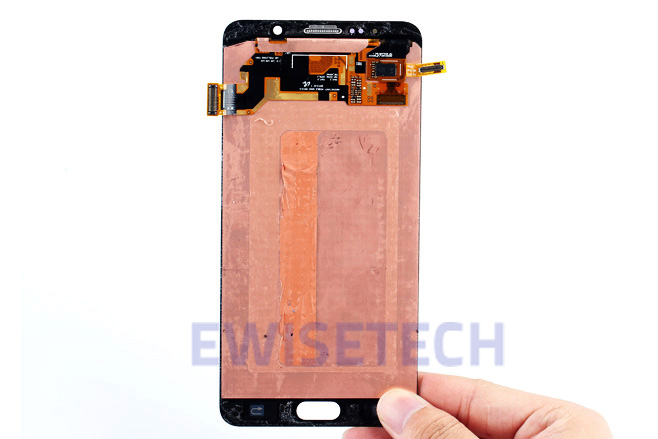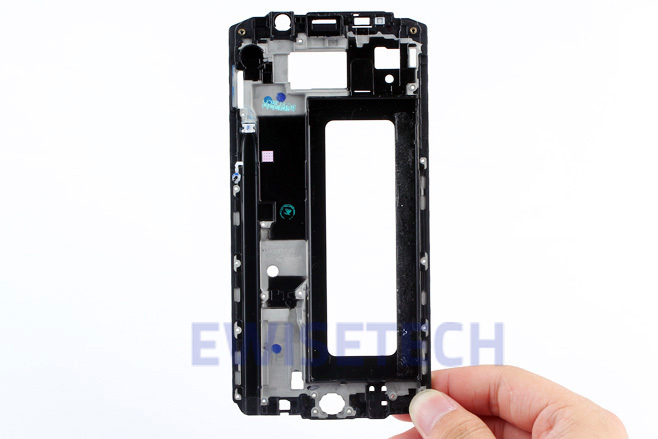 Home button module, the fingerprint sensor produced by Synaptics, can enter a total of four fingerprints. Support fingerprint unlocking, fingerprint payment.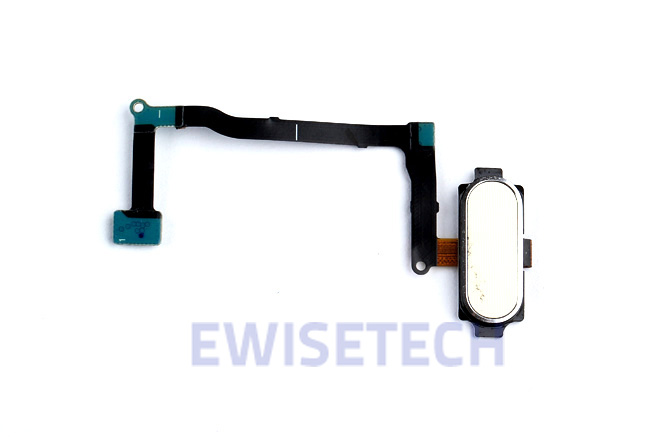 The deputy board integrated a capacitive touch button, microphone, headphone jack and USB port.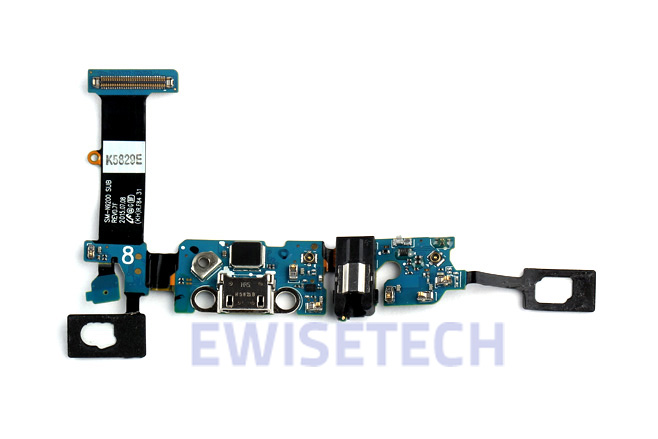 Galaxy Note 5 features a 16MP rear camera and a 5MP front camera, the rear camera supports OIS optical image stabilization technology, f/1.9 large aperture, support 4K video capture.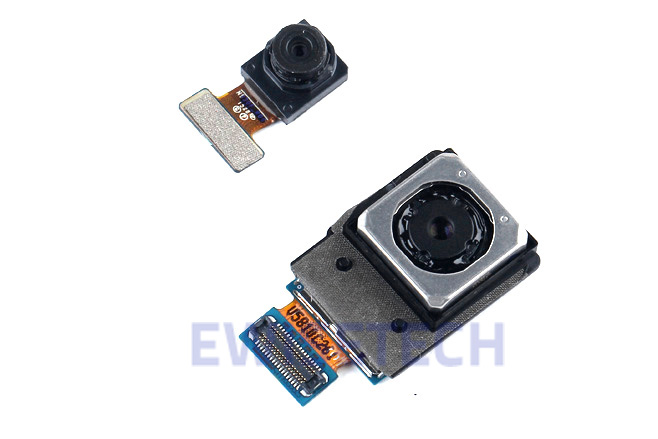 There is a layer of thermal grease on the processor.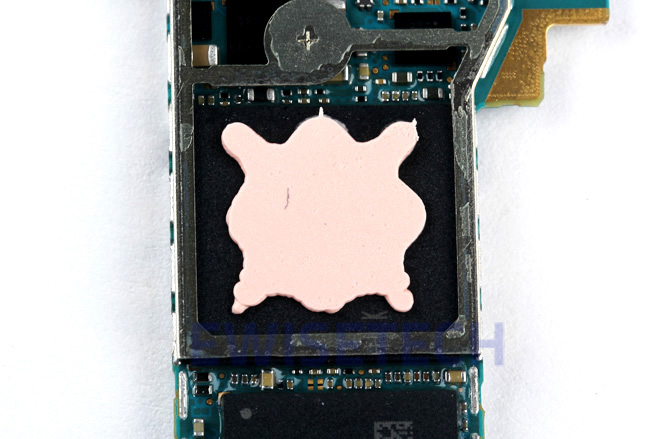 1. Samsung Exynos 7420 processor + Samsung 4GB RAM
2. Samsung KLUBG4G1BD 32 ROM
3. Qualcomm PMD9635 power management chip
4. Skyworks SKY78042 RF power amplifier
5. Avago AFEM-9020 RF power amplifier
6. Bosch BMP280 barometer
7. Samsung C2S35P image processor
8. Maxim MAX77833 auxiliary power management chip
9. IDT P9220S wireless charging management chip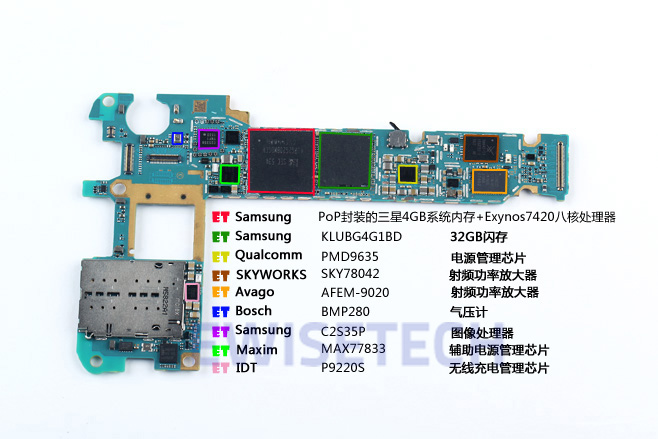 1. Wacon W9014 stylus controller
2. Broadcom BCM4358 Wi-Fi, BT, GPS chip
3. Samsung S2MPBS15 power management chip
4. Wolfson WM1840 audio decoder
5. Qualcomm WTR3925 RF transceiver
6. Avago AFEM-9010 RF power amplifier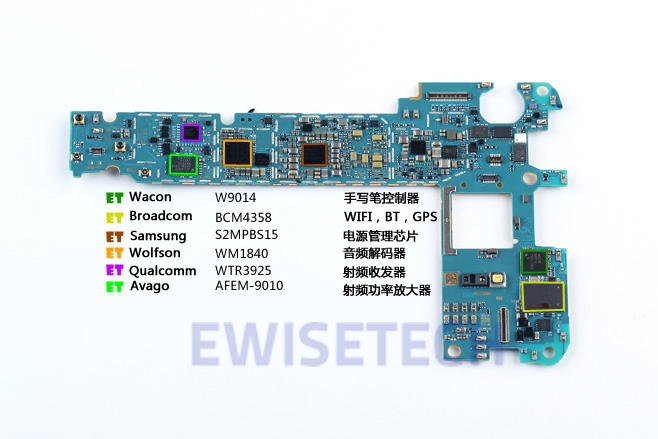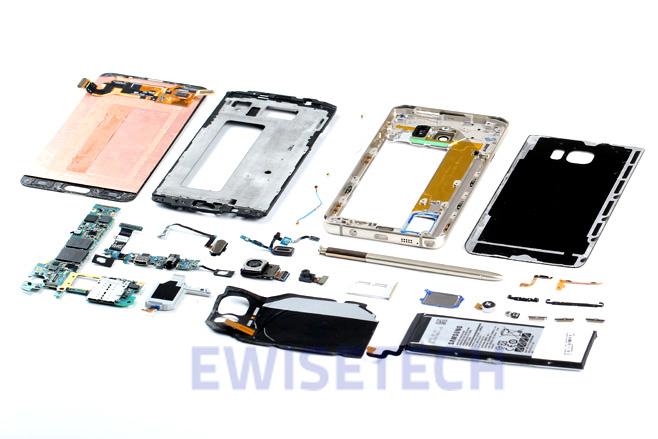 For more guides, check out the Samsung Galaxy Note 5 device page.