Xiaomi Mi Max comes with a full HD display protected by Corning Gorilla Glass 3 and is powered by Qualcomm Snapdragon 650 SoC. It runs Android 6.0.1 operating system. The smartphone comes with a 16MP rear camera with PDAF and a dual-LED Flash along with a 5MP front camera. Powered by a 4,850mAh battery, it supports the quick charge and offers 4G, Bluetooth, GPS and Wi-Fi along with other regular connectivity features.
There are three versions in total. The top version has a Snapdragon 652 processor, 4GB of RAM and 128GB storage. There's a 3GB/64GB option as well. The most affordable model uses the Snapdragon 650 instead and has 3GB of RAM and 32GB storage.
For the freshest produce, find us on Facebook for the latest teardown news.
Tools needed: Screwdriver, tweezers, crowbar, suction cup, guitar pick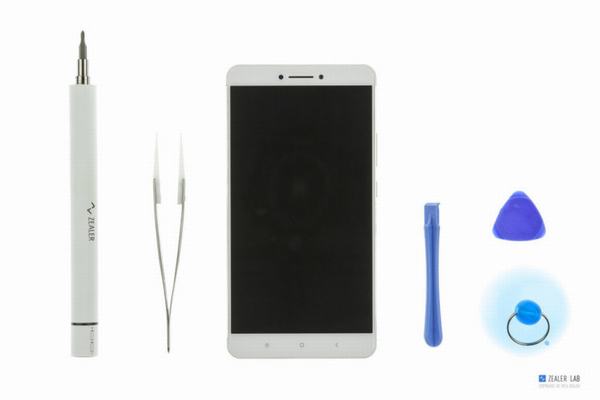 Remove the SIM card tray with an E-ject pin.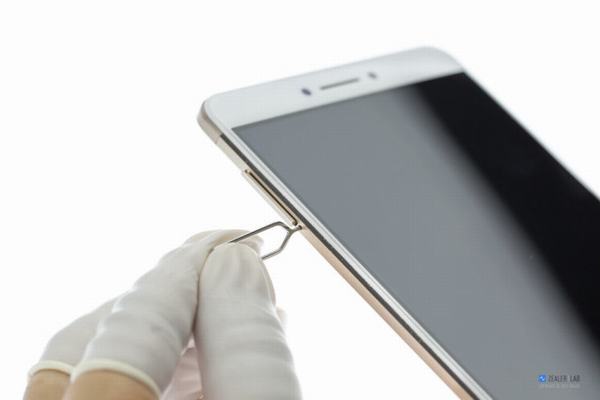 SIM1/TF: Nano-SIM & TF-card
SIM2: Micro-SIM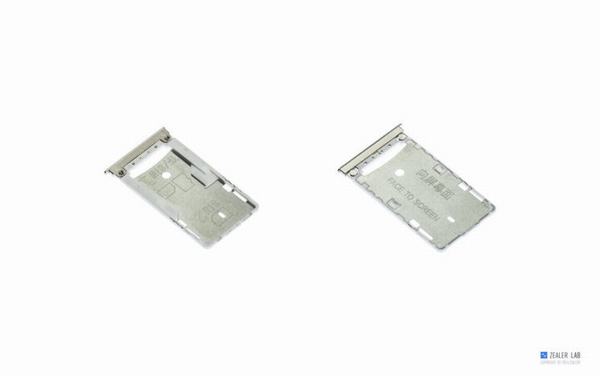 Now use the suction cup to suck the front panel of the phone and open a rip. Using the guitar pick to insert it into the rip and slide it by the edges.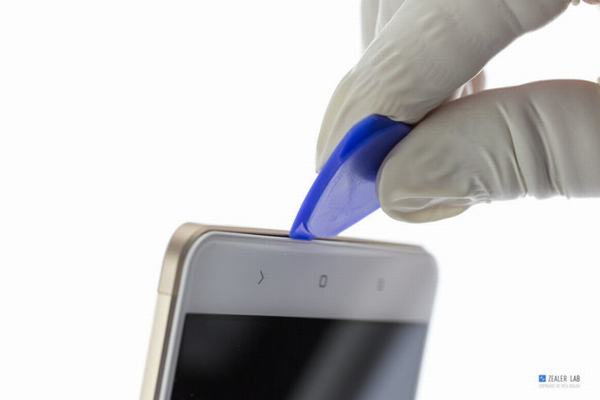 When opened the back cover completely, we found the fingerprint recognition module is still connecting to the back cover.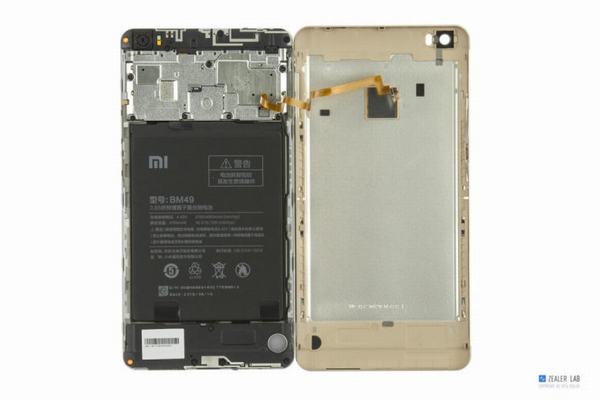 Disconnect the fingerprint recognition module cable from the motherboard.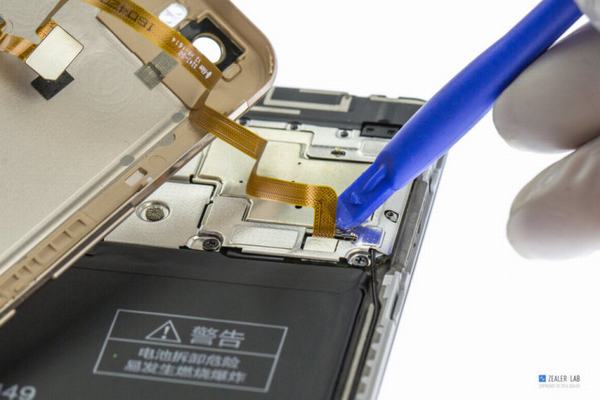 Now remove the back cover completely.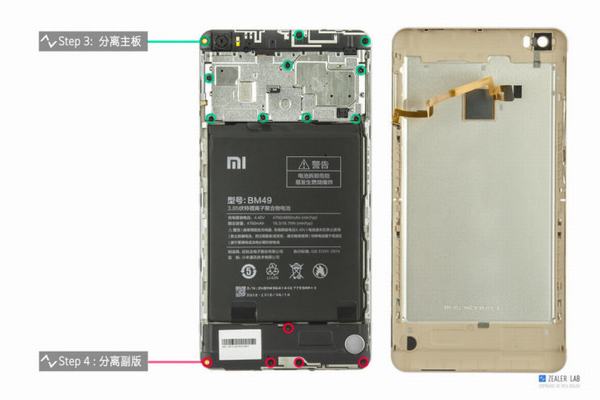 Remove all screws securing the metal bracket that covering the motherboard.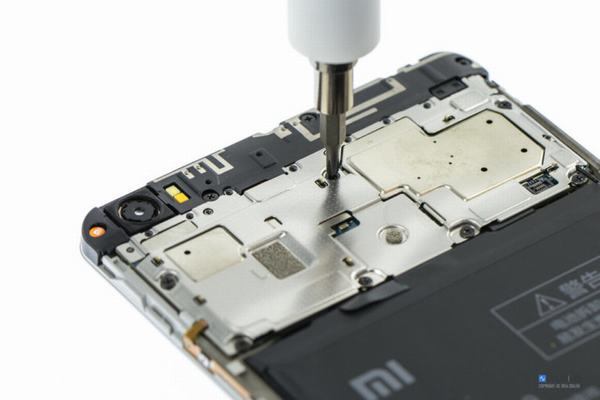 Remove the metal bracket.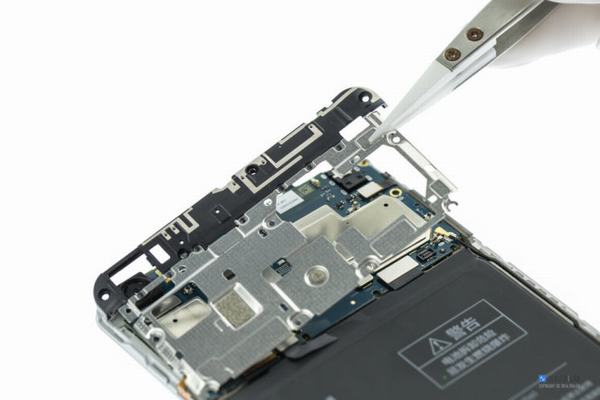 Disconnect all cables. 1: Battery connector, 2: Main FPC, 3: LCD cable, 4: Side key cable, 5: TP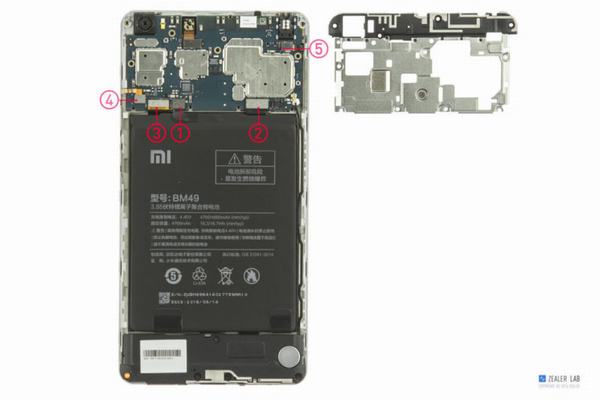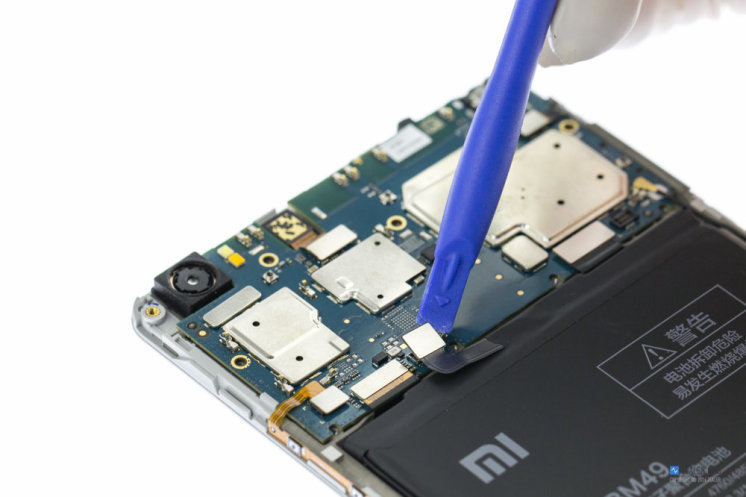 Remove the motherboard.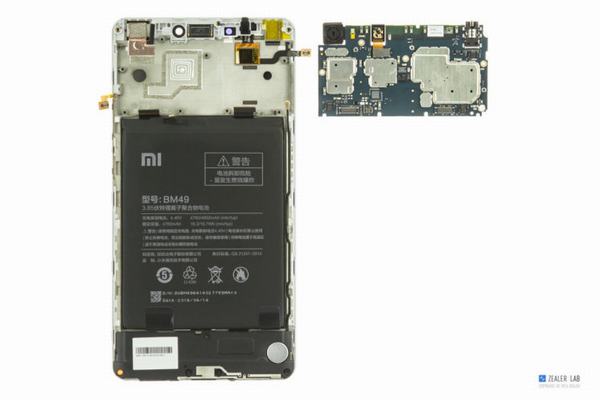 Disconnect two camera cables and remove these two cameras.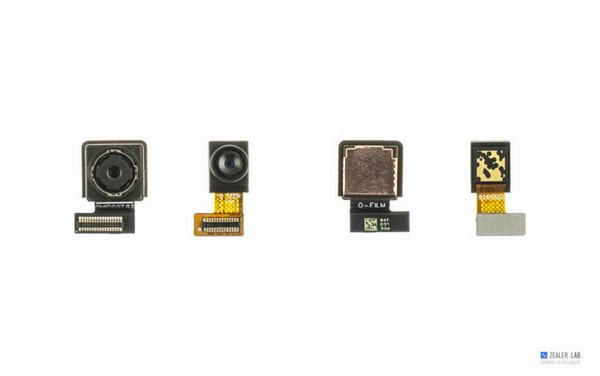 SOC: Qualcomm Snapdragon 652
RAM: Samsung Semiconductor
ROM: Toshiba
Power management IC ①: Qualcomm PMI9852
Power management IC ②: Qualcomm PM8956
Power management IC ③: Qualcomm PM004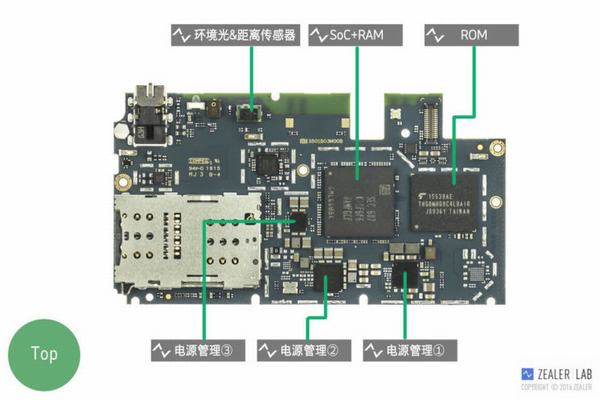 Wi-Fi / BT / FM IC: Qualcomm WCN3680B
RF Transceiver: Qualcomm WTR2965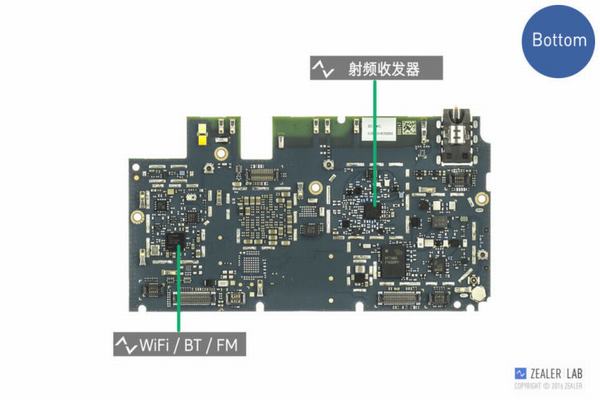 Remove five screws securing the speaker module and bottom board.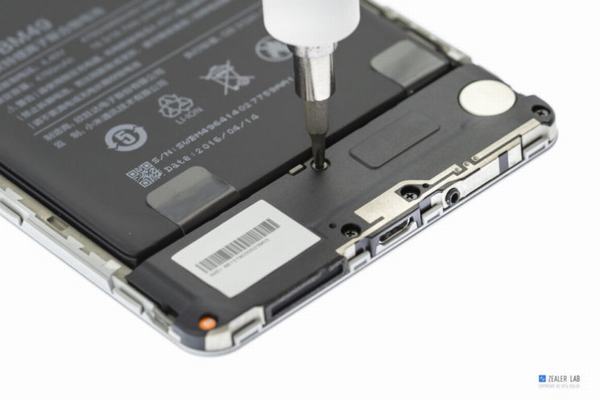 Remove the speaker module.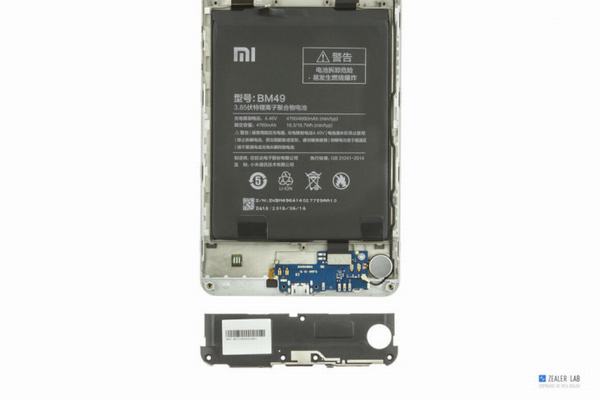 Here's Xiaomi Mi Max speaker module.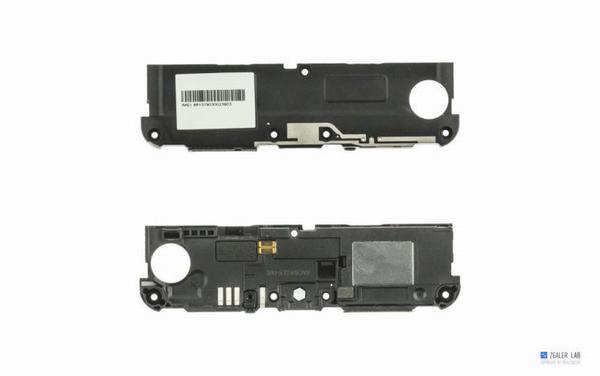 Disconnect the cable and remove the bottom board.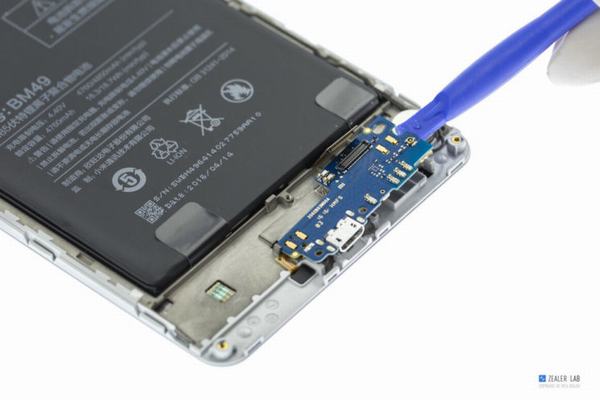 Here's Xiaomi Mi Max bottom board.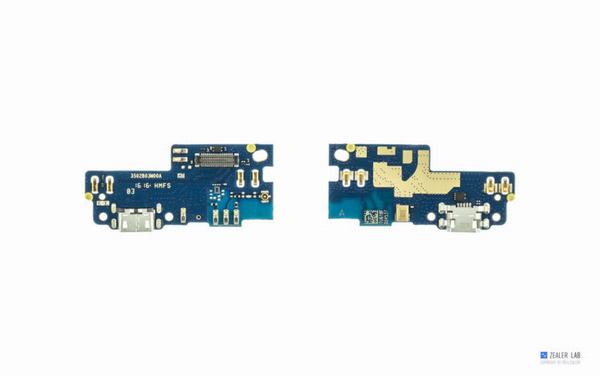 Remove the battery from the chassis.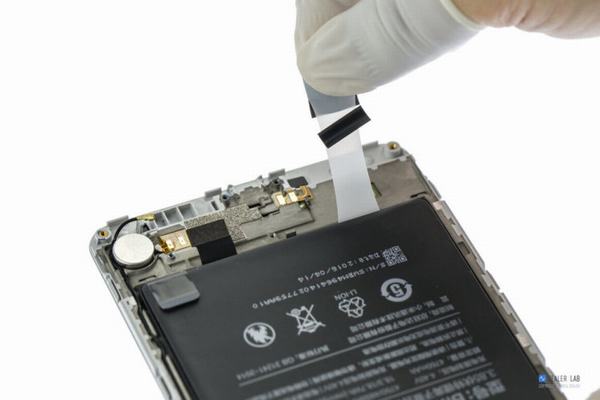 Battery rated capacity: 4760mAh, typical: 4850mAh; and with a 5V / 2A charger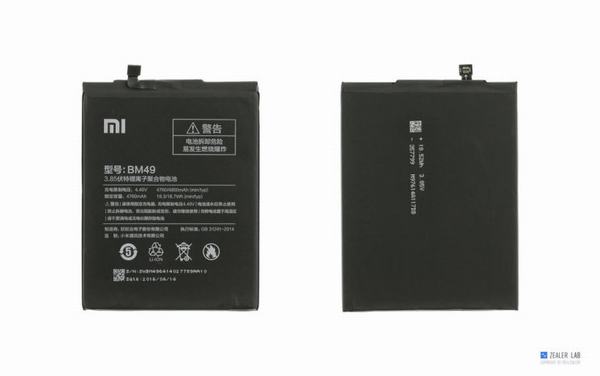 Remove the fingerprint recognition module from the back cover.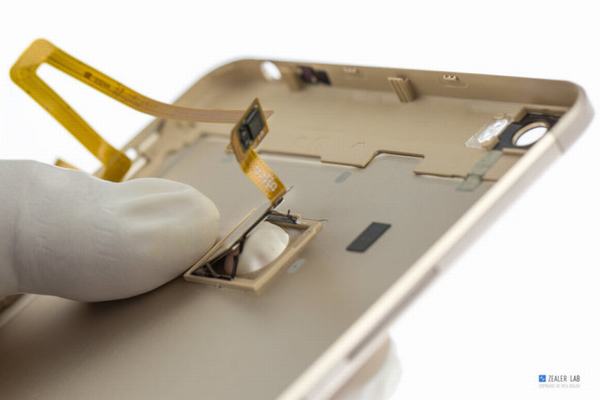 Fingerprint recognition module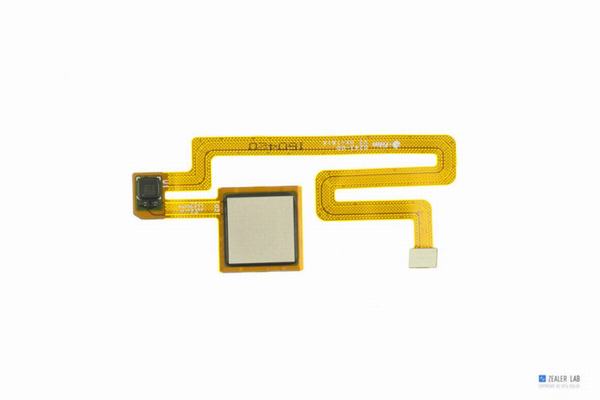 Remove the handset, LED button and vibration motor.