On December 11, according to the BYD electronics official information, the joint laboratory jointly established by BYD Electronics and Xiaomi was officially completed in the BYD Electronics Huizhou Park. Zeng Xuezhong, Vice President of Xiaomi Group and President of Mobile Phone Division, and Wang Nianqiang, CEO of BYD Electronics, attended the unveiling ceremony.
It is reported that the establishment of the joint laboratory is intended to build a technology development platform and continue to explore high-end technology in the industry to meet the appearance and functional requirements of end consumers.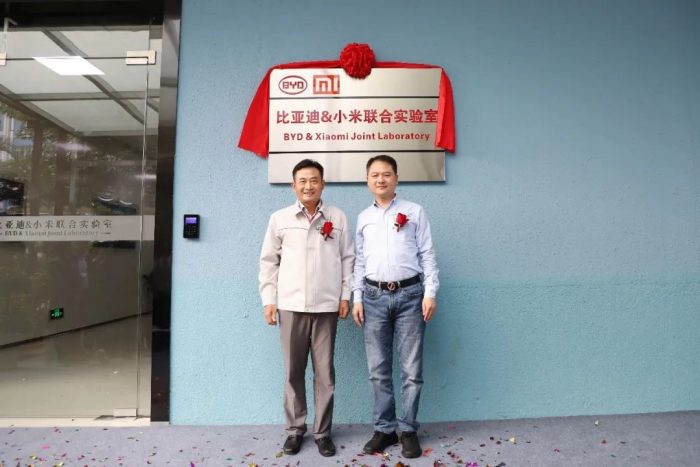 Wang Nianqiang mentioned that since 2014, BYD has participated in the manufacturing of parts and complete phones of more than 30 Xiaomi mobile phones.
BYD Electronics stated that the joint laboratory covers an area of ​​more than 1,000 square meters and will carry out research on the forming mechanism and surface treatment technology of glass, plastics, ceramics, and metals, as well as the independent design of various mechanical parts, which can quickly satisfy Xiaomi's development needs for new technologies.
In addition, the joint laboratory has also established a complete test system for material microstructure analysis, physical performance testing, macroscopic size measurement, chemical composition analysis, and product reliability testing to improve yield.
In the future, the joint laboratory will give full play to BYD Electronics' manufacturing and testing capabilities and provide Xiaomi with a "one-stop" solution.
Zeng Xuezhong said that Xiaomi has made outstanding achievements in the past ten years, which is inseparable from BYD Electronics' continued support over the years. The completion of the joint laboratory means that the two parties will have deeper and broader cooperation in the future, work together to innovate, and jointly promote Xiaomi products to the world.