With the release date approaching, more and more information about Apple's iPhone 12 has been reported. Yesterday, the blogger @ Lee ang'ang announced a back cover and frame processing photo of the iPhone 12 pro, and the back cover and frame design details have also been exposed.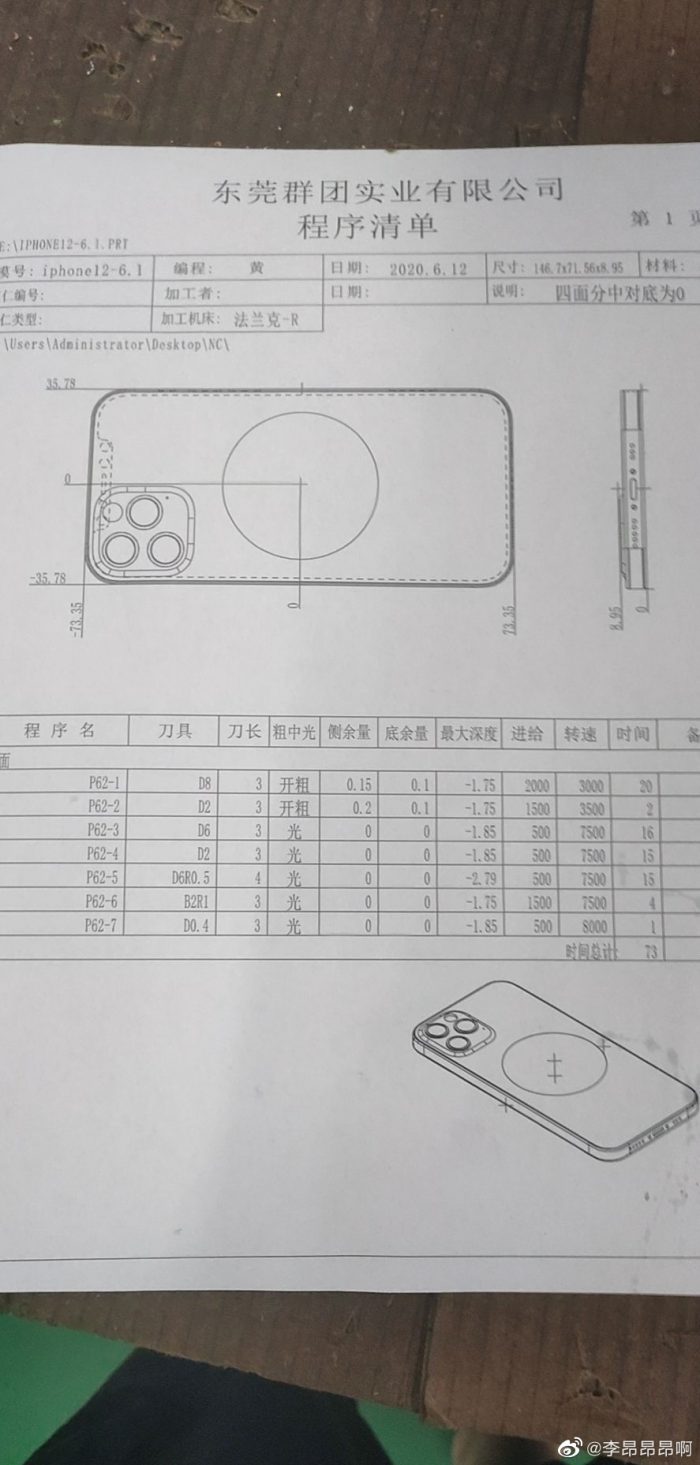 The image shows the back cover and frame design of the 6.1-inch iPhone 12 Pro, and it is in line with the information previously exposed. Apple's iPhone 12 Pro uses three cameras on the back similar to the iPhone 11 pro, as well as a LiDAR sensor.
It is worth noting that the iPhone 12 pro in the picture does not use a right-angle frame design, but is relatively rounded. The edge transition of the frame is not "abrupt," which can also ensure the grip feel.
We learned that Apple is expected to release four iPhones this year, including a 5.4-inch, a 6.7-inch, and two 6.1-inch models. The 6.1-inch and 6.7-inch models will be high-end models, while the 6.1-inch iPhone and the 5.4-inch iPhone 12 will be relatively low-end models. At the same time, all four models will be equipped with A14 chips.