We already reported that Nokia is planning to launch its Nokia C30 new model after its Nokia C20 Plus launch. The new Nokia C30 will also be an entry-level, but it would be more powerful than Nokia's recently launched model (Nokia C20 series).
Today, the upcoming Nokia C30 has been listed on FCC Certification with the model number "TA-1357." The Bluetooth SIG certification site confirmed that the model number TA-1357 belongs to the upcoming Nokia C30.
As mentioned in the FCC Certification, the Nokia C30 will use a 5850mAh bigger battery having a model number "SE681." Moreover, other things like the charger, USB Cable, and Earphones are already mentioned in the certification, but their specifications are currently unknown.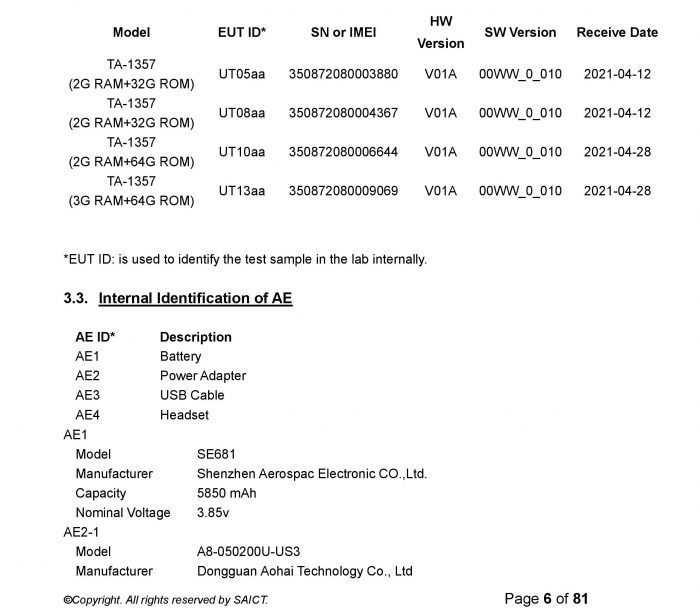 On further searching, we also found that the new Nokia C30 model will be available in the following storage variants: 2+32GB, 2+64GB, and 3+64GB. Judging from the storage variants, we can say that it would be an entry-level device.

As per some sources, we can confirm that the charger mentioned in the FCC Certification is a 10W (5V, 2A) adapter, which is still not decent with a 5850mAh Battery but being an entry-level device, it is acceptable. Furthermore, a micro-USB cable will be used with the 10W adapter.

Previously, the backside design of the Nokia C30 was also surfaced on the internet, from which it was revealed that this model would be almost the same as Nokia C20. However, it would feature a rear fingerprint scanner.
Currently, the existence of this device has not been confirmed by the officials.