On September 10th, BOE's flexible AMOLED project won the Beijing Science and Technology Progress Award Special Award. The BOE project team achieved mass production of 5 mm outward-folding mobile phones for the first time in the world.
When talking about the mass production of the world's first R5 outward-folding flexible display, BOE stated that the radius of curvature and bending life are two important indicators to measure the bending resistance of the flexible display. "R" refers to the radius of curvature of the flexible screen, and "R5 200,000 bends" means that the flexible screen can be bent 200,000 times without damage under the condition of a radius of curvature of 5mm. This bending life of the flexible screen is a necessary condition for commercial mass production and application to flexible folding mobile phones.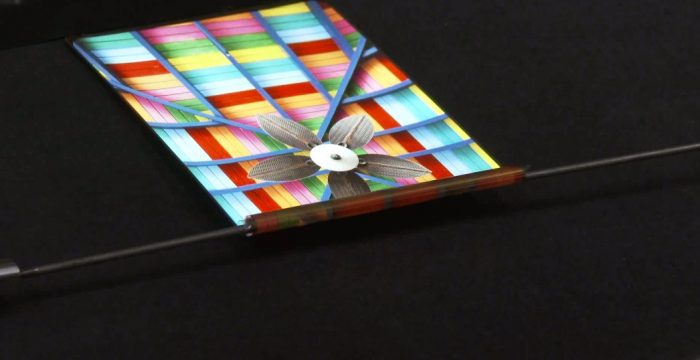 According to reports, BOE pioneered the multi-neutral layer design theory in the industry, successfully designed the world's unique multi-layer stack structure for outward-folding flexible AMOLED screens, and established folding test evaluation criteria.
Based on the above technological innovation breakthroughs, BOE has deployed fully flexible sixth-generation AMOLED production lines in Chengdu, Mianyang, and Chongqing. Among them, BOE Chengdu's sixth-generation flexible line has been mass-produced in October 2017, and Mianyang's sixth-generation flexible line has also been mass-produced in July 2019.
According to the report, in the first half of 2020, BOE's flexible AMOLED display shipments accounted for 20.3% of the world's total shipments. Motorola, LG, OPPO, and Nubia have adopted BOE flexible screens.
At present, in addition to the mobile phone field, BOE is also applying flexible display products to smart cockpits, business offices, smart homes, and many other fields, and continues to expand the application space of flexible OLED technology.