This morning, Xiaomi has introduced a considerable revolution in the smartphone industry. The company has recently revealed that the Mi 11 Pro, has been revamped and broken two world records. According to the Digital Chat Station, this phone uses a 4000mAh silicon-oxygen negative dual-cell battery.
Xiaomi has become the world's first smartphone company to introduce 200 watts Wired charging and 120 watts Wireless charging, the highest in the industry. The company is officially claiming this on its Weibo account.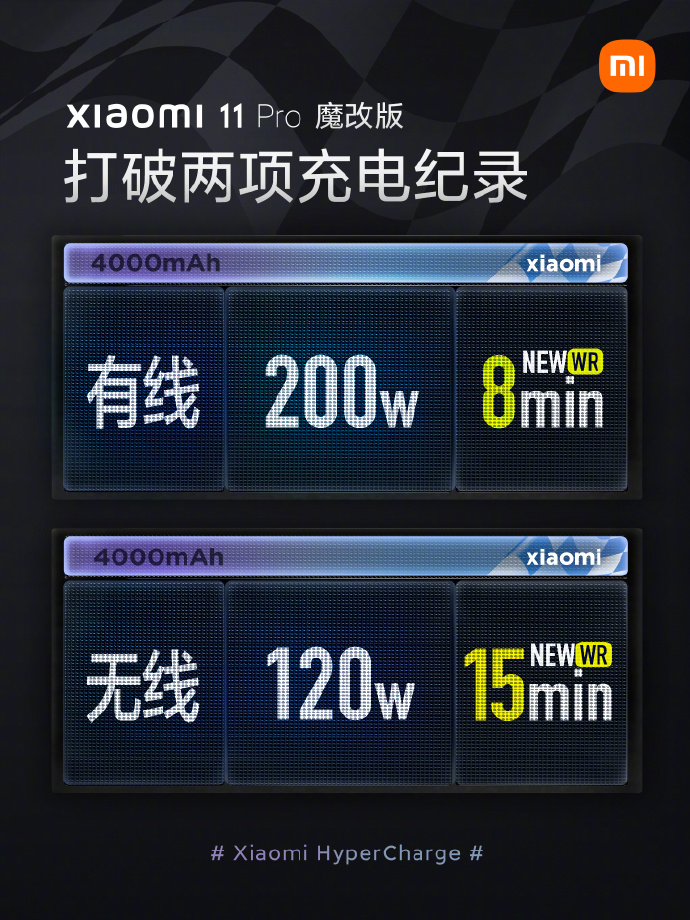 As per reports, the 200W wired charging technology can charge 100% of a 4000mAh battery in just 8 minutes, which is the first time that wired charging technology has entered the ten-minute era.

While in terms of wireless charging, the company has introduced 120W wireless charging, which can charge 100% battery (same 4000mAh) in 15 minutes,  the first time that wireless charging has achieved the 100W tag.
It is known that current models (from Xiaomi) have wired charging support up to 120W and wireless charging up to 67W. Xiaomi has not announced the mass production time of the breakthrough in fast charging technology.
Other Chinese smartphone manufacturers like OPPO, Realme, Vivo, Meizu are also expected to introduce this technology soon. But if we talk about global brands like Samsung and Apple, they are currently sticked with 25W and 20W charging, respectively.