Every year, Samsung China releases two new models in its Galaxy W series, including the Galaxy W standard model (horizontally foldable) and Galaxy W Flip (vertically foldable). The company seems to be looking forward to releasing the next generation models, as they have announced recently.
This morning, China Telecom officially revealed that the company will release the new models of the Galaxy W series on September 15. These new models will include the Galaxy W24 and Galaxy W24 Flip, which are just rebranded versions of Galaxy Z Flip 5 and Z Fold 5 but manufactured in collaboration with China Telecom.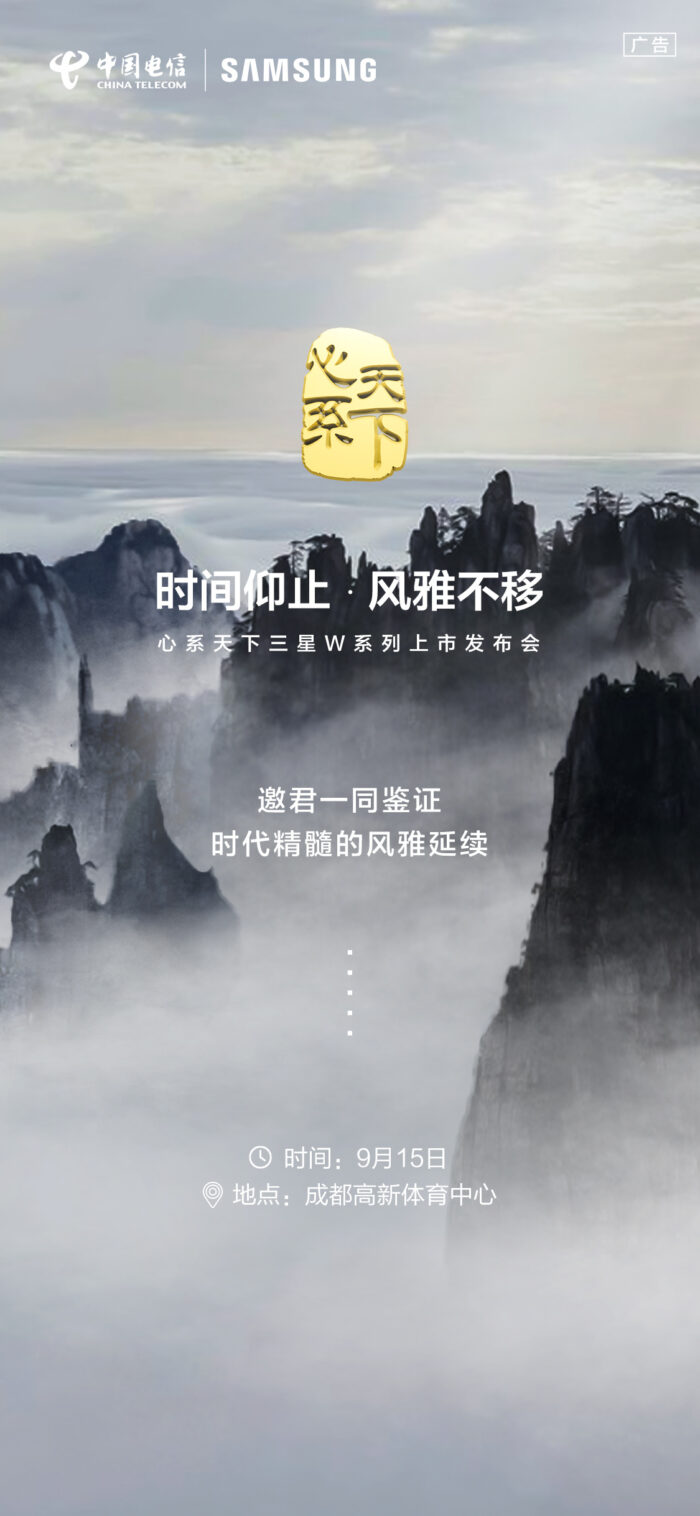 It is worth mentioning that the Galaxy W series is a flagship series that Samsung has created in collaboration with China Telecom (in 2008). The specifications of both Galaxy W24 and Galaxy W24 Flip would be similar to Galaxy Z Fold 5 and Z Flip 5, respectively. The only difference is the backside design on which there would be a China Telecom logo.
Both models would be powered by the Snapdragon 8 Gen2 chipset that is based on TSMC's second-generation 4nm manufacturing process and features 1x Cortex-X3 Super Core (clocked @3.36GHz), Adreno 740 GPU (@680MHz) and Snapdragon X70 5G modem.
Also Read: Galaxy S24 Ultra Display Specifications Revealed
The Galaxy W24 5G will have a 7.6-inch AMOLED Foldable Display and a 6.2-inch cover display. On the backside, it would feature a triple camera setup including 50MP+10MP+12MP lenses. The battery capacity would be around 4400mAh in addition to 25W wired and 15W wireless charging.
The other model, Galaxy W24 Flip, will have a 6.7-inch primary display in addition to a 3.4-inch AMOLED cover display. The camera setup on the backside will include a dual 12MP+12MP lens. The battery capacity would be 3700mAh in addition to the same 25W wired charging.