This morning, the Honor Club, one of Honor's official Weibo accounts, brought a new mobile phone preview, saying that the Honor X30 will be officially released on December 16.
The Honor Club said:
"Looking back on the past 8 years, the Honor X series has always been of the same quality and endless exploration. It is fortunate to have the support and company of 90 million users. On December 16, the Honor X30, an eight-year sincere work, is about to debut, and the gathering of old friends will start"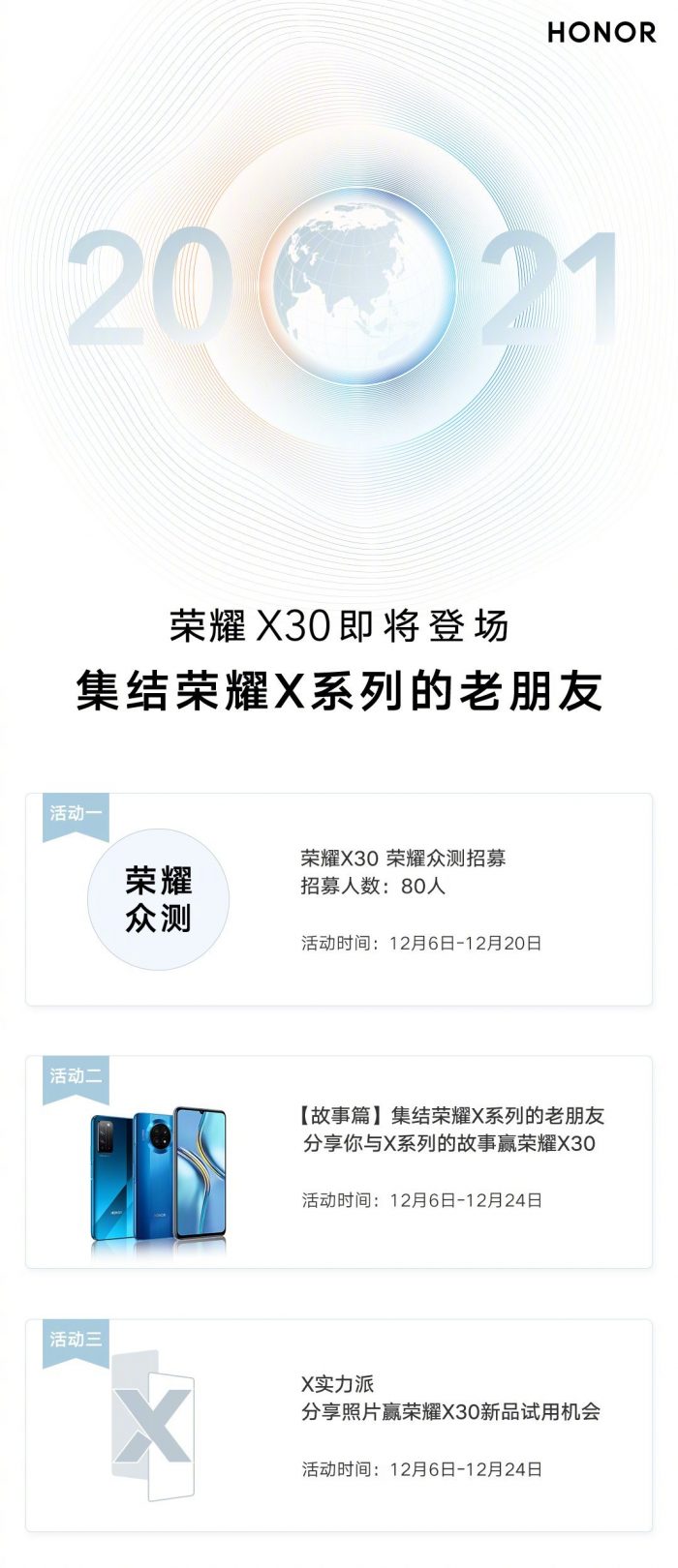 According to the news found on the Internet, the phone will be equipped with the Snapdragon 695 5G processor, which is a new mid-range processor brought by Qualcomm in October this year. It is an upgraded version of the Snapdragon 690. It has been upgraded to a 2*2.2GHz A78 large core + TSMC n6 process + Adreno 619, which supports millimeter-wave and Sub-6GHz. Compared with the Snapdragon 690, the Snapdragon 695's graphics rendering speed is increased by 30%, and the CPU performance is increased by 15%.
It may be equipped with an LCD screen that supports a 120Hz refresh rate, and the rear camera module adopts a star ring design, which is similar to Honor's high-end series of mobile phones.
In addition, it is rumored that Honor will also bring a new model of Honor Play 30 Plus at this conference. The processor is Dimensity 700, with a 90Hz refresh rate LCD screen, but the resolution is only 720P.