It is known that the all-new Meizu 18 series will be launched on March 3. As the launch time is coming near, the officials are teasing the highlights of the phone. Today, the company has posted another highlight regarding the upcoming series.
The Meizu Technology has recently revealed that the Pro model in the upcoming Meizu 18 series will feature a 4500mAh Battery. The officials also mentioned that this large 4500mAh battery would also provide a long battery life.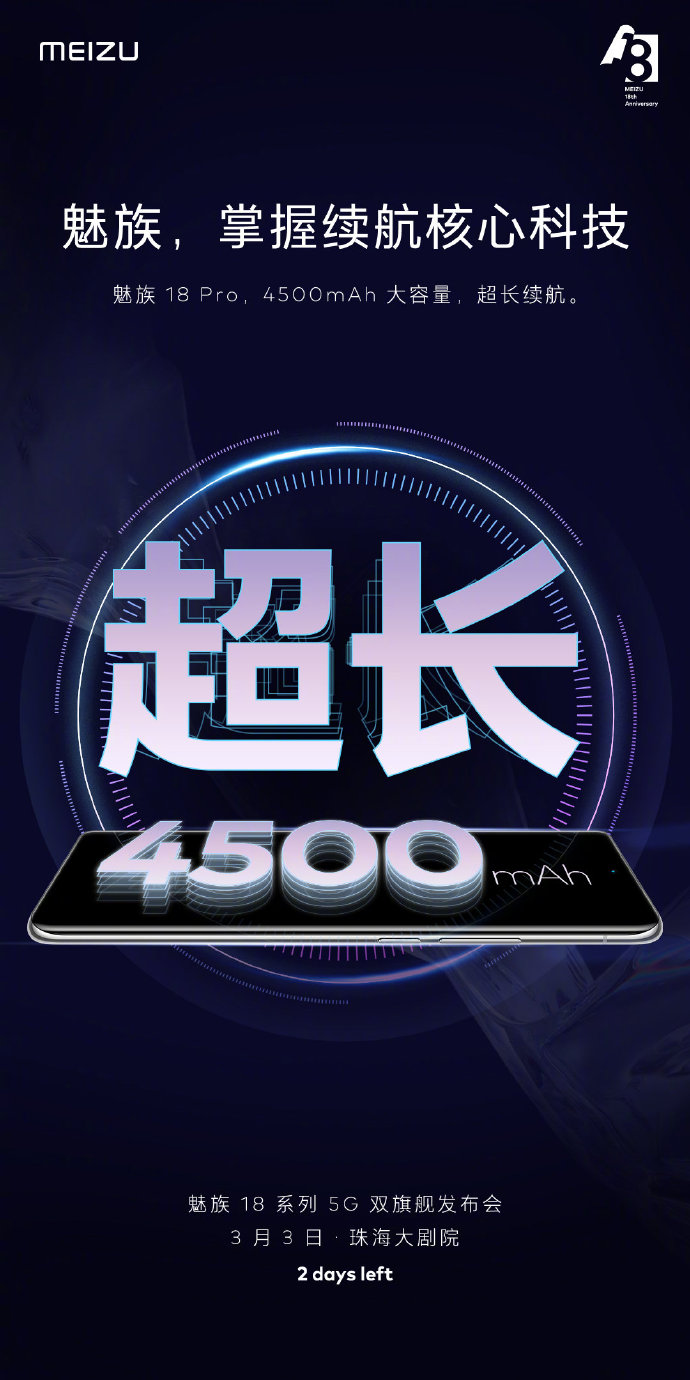 Except for the battery capacity, nothing more has been revealed.
Previously, it was revealed that the Meizu 18 (vanilla) would feature the Snapdragon 870 chipset, an upgraded version of the Snapdragon 865 series. Simultaneously, the Pro version will feature the latest flagship chipset from Qualcomm, Snapdragon 888. The chipset is based on 5nm and also uses Cortex-X1 core.
The upcoming Meizu 18 Pro will feature a QHD+ (1440p) display with a single center punch-hole in terms of display. The display size of both versions (standard & pro) will be 6.2 inches.
If we talk about the camera specifications, the Meizu 18 will feature a Triple camera setup (64MP+12MP+5MP), while the Pro version's camera specs are unknown. Both models will also support UFS 3.1 Storage and LPDDR5 Memory.
The all-new Meizu 18 Dual Flagship Series is set to be launched on March 3.