As INNO Day 2021 is coming near, OPPO has started to reveal the significant highlights of this event. This morning, the company has officially announced that they will reveal their first ever self-developed chipset on the first day of the event (December 14) at 4 PM (Chinese Timing).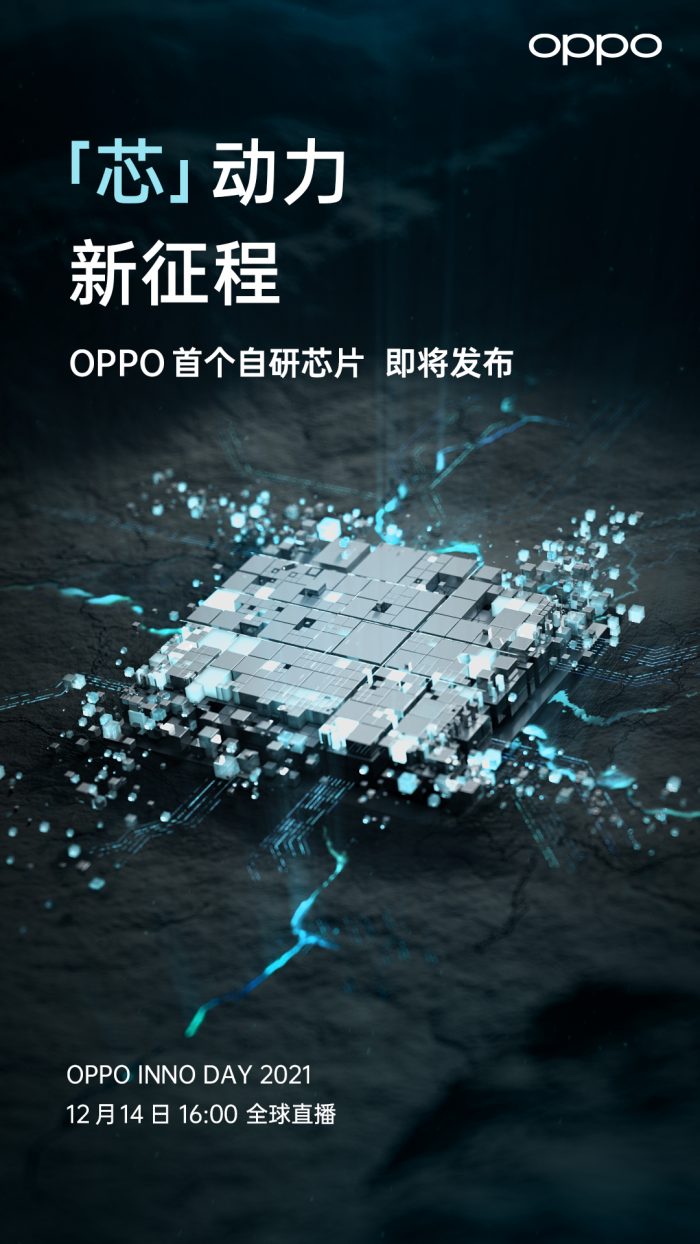 OPPO has also previously announced that the company's "core-making" ability has made significant progress in the past few months. As per reports, the company's first self-developed chip will be an independent NPU (Neural Processor) based on TSMC's 6nm manufacturing process. The same chipset OPPO will unveil next week.
It is also reported that the OPPO chip development team currently has more than 2K people (workers, researchers, or employees) in which many of whom are R&D personnel from Qualcomm and Intel. One of the company's insiders revealed that the tape out was completed in June 2021, but it hasn't been announced yet.
He also revealed that the expected NPU chip would be based on a 6nm advanced EUV process and manufactured by TSMC.
In recent few years, prominent Chinese smartphone manufacturers have also made remarkable efforts in the semiconductor industry. We have HiSilicon from Huawei, Surging S1 chip from Xiaomi, and V1 ISP chip from Vivo.
In Feb 2020, OPPO internally released an article, "Some Thoughts on Building Core Technologies," demonstrating three major plans involving software development, cloud, and the "Mariana Plan" on chips. It was also reported that the origin of Mariana Plan naming is because Mariana is the deepest trench in the world, denoting the higher capabilities of the project.
Not only that, but it was also found that OPPO has already registered a large number of MARISILICON (Mariana Silicon) trademarks this year, including B, X, O, C, Z, M, E, and other names. We have to wait for more leaks or until the INNO Day 2021 event for exact information.