This afternoon, Qualcomm finally announced its all-new Snapdragon 7+ Gen2 chipset, the latest addition to its 7 series chipsets. Before the official announcement, it was rumored that many companies would launch their new smartphone models, which would be powered by this chipset.
The officials from Realme (Xu Qi) and Redmi (Lu Weibing) have also previously confirmed that the Snapdragon 7+ Gen2 chipset would power their new models, and now right after the chipset's launch, both have revealed their new models officially.
Starting from the Realme, the company has officially announced its new addition to GT Neo 5 lineup, i.e., Realme GT Neo 5 SE, which the Snapdragon 7+ Gen2 chipset would power. However, the officials haven't revealed the specifications and launch date of the device.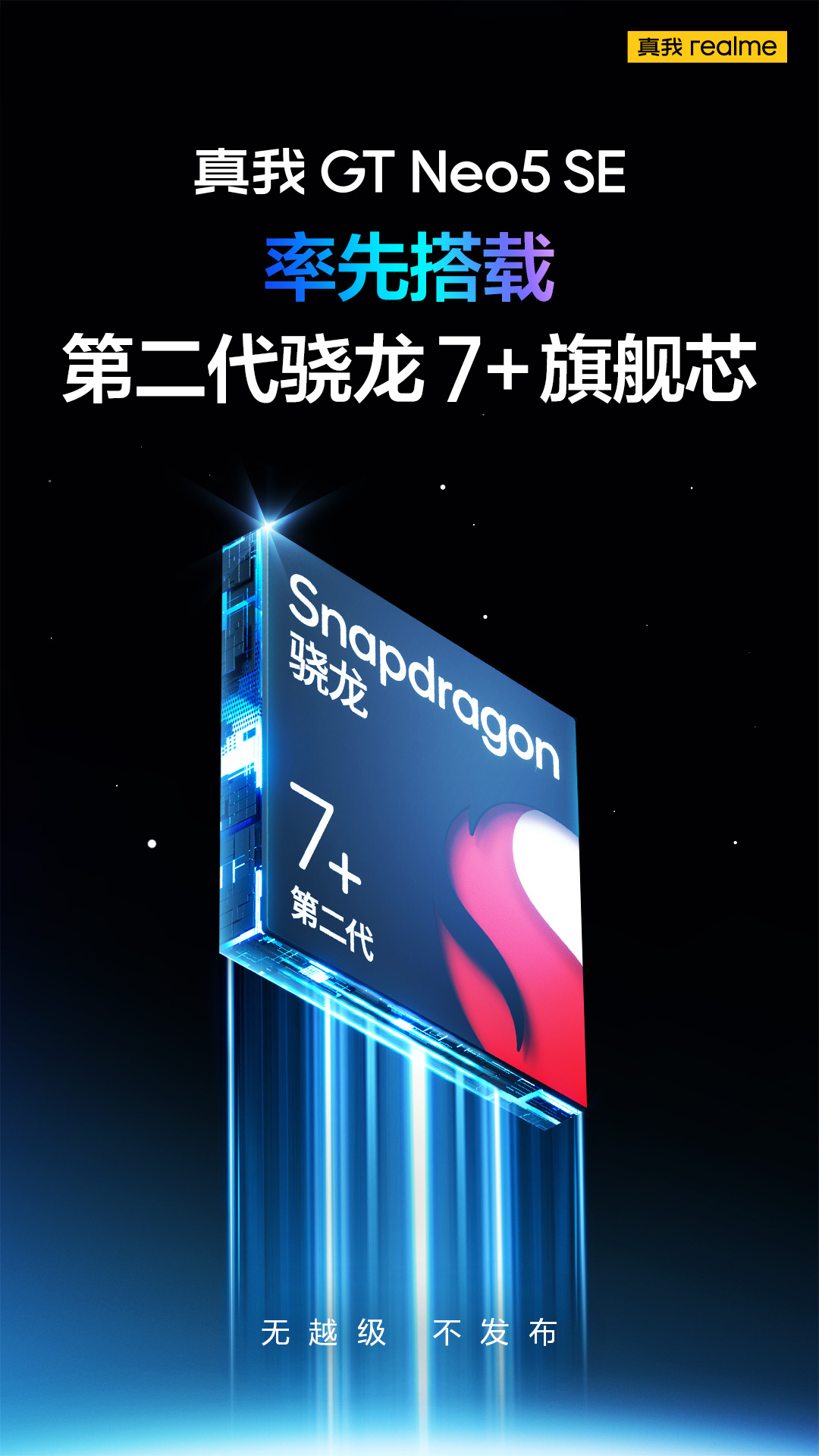 Next, we have the Redmi's all-new Redmi Note 12 Turbo, which again would be powered by the Snapdragon 7+ Gen2 chipset. The officials have only confirmed the existence and chipset of the device. However, there is no information regarding the launch date and specs of the device.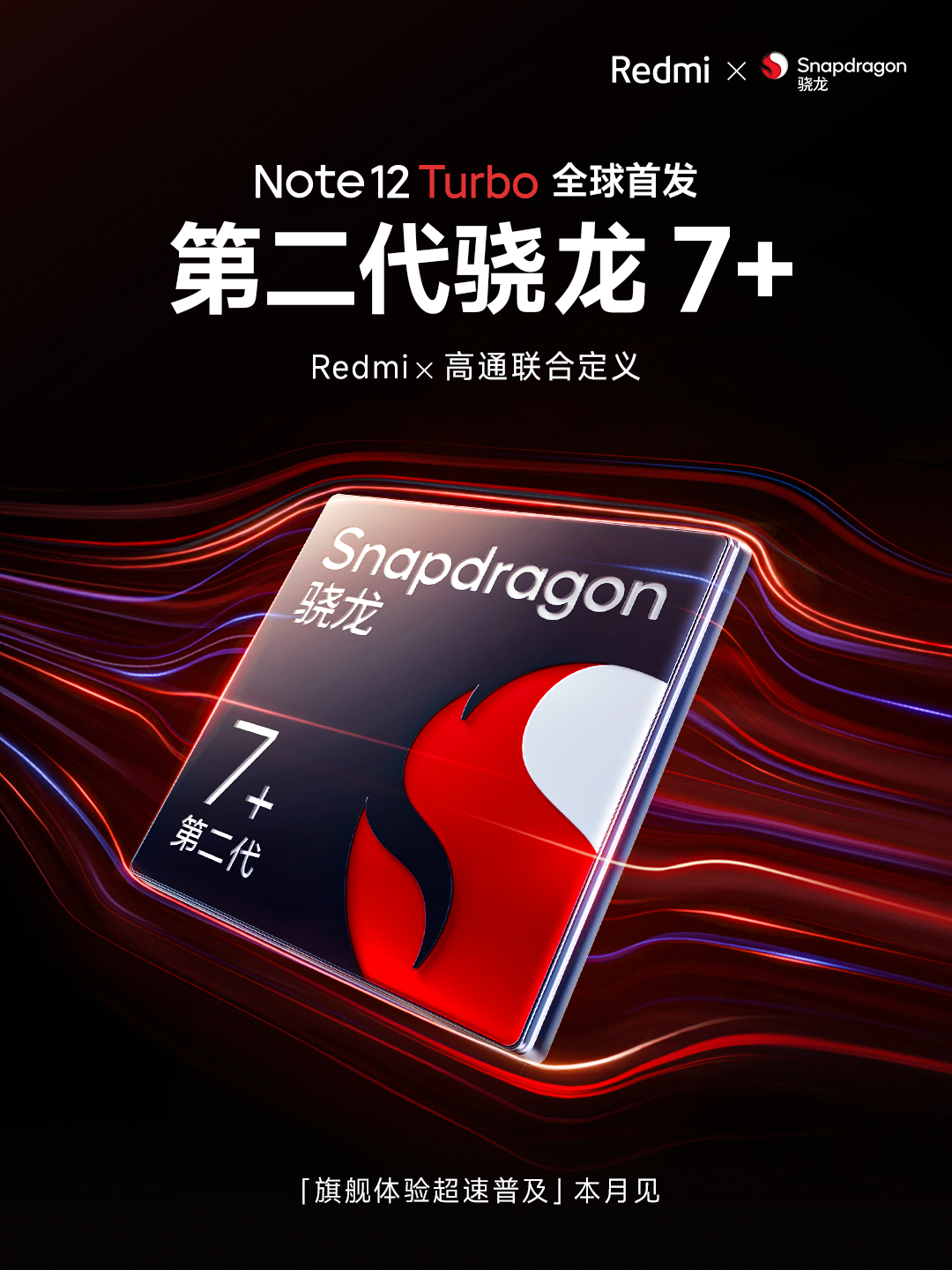 In terms of specifications, the all-new Snapdragon 7+ Gen2 is of the exact origin as the Snapdragon 8+ Gen1. It is based on the same 4nm TSMC manufacturing process and features the following cores: 1x Cortex-X2 Super Core (clocked @2.91GHz), 3x Cortex-A710 Performance Cores (clocked @2.49GHz), and 4x Cortex-A510 Energy-Efficiency Cores (clocked @1.8GHz).
In the comings day, the officials from Realme and Redmi are expected to announce the launch date of their Realme GT Neo 5 SE and Redmi Note 12 Turbo in addition to the device's highlights, respectively.