According to the Taiwan CTEE, Apple has begun to develop a new generation of A15 series processors, including the A15 Bionic processor used in Apple's iPhone 13 series mobile phones next year. This series of chips is expected to adopt the TSMC 5nm enhanced (N5P) process. And start production in the third quarter of next year. This time is similar to the annual new product release time of the iPhone.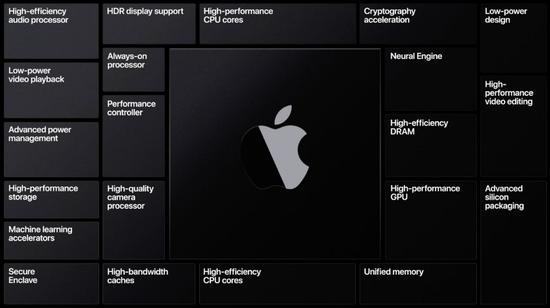 At present, the Apple A14 series processors have been mass-produced at TSMC using the 5nm process, and are mounted on the latest Apple products such as the iPhone 12. It is reported that TSMC will begin mass production of 5nm Apple A14X processors in the second half of this year. In addition, Supermicro, Qualcomm, Huida, Intel, Broadcom, etc. will introduce 5nm process technology to mass-produce new generation products after next year.
It is worth mentioning that TSMC's 3nm process products will be available in 2021 and will enter mass production in 2022. TSMC recently stated that the 3nm R&D progress is in line with expectations and will be another major process node. Compared with the 5nm process, the logic density of 3nm can increase by 70%, and the computing performance can be increased by 15% under the same power consumption. The power consumption can be reduced by 30%. It is foreseeable that the 3nm process will be applied to a newer generation of flagship products. Considering that the Apple A15 will use the 5nm N5P process, the 3nm process may not be applied until the A16.