Honor has officially announced that the company will soon release its first-ever foldable flagship phone. It was surprising as there were no leaks or rumors before the official announcement of Honor Magic V except a patent that got revealed in July 2021.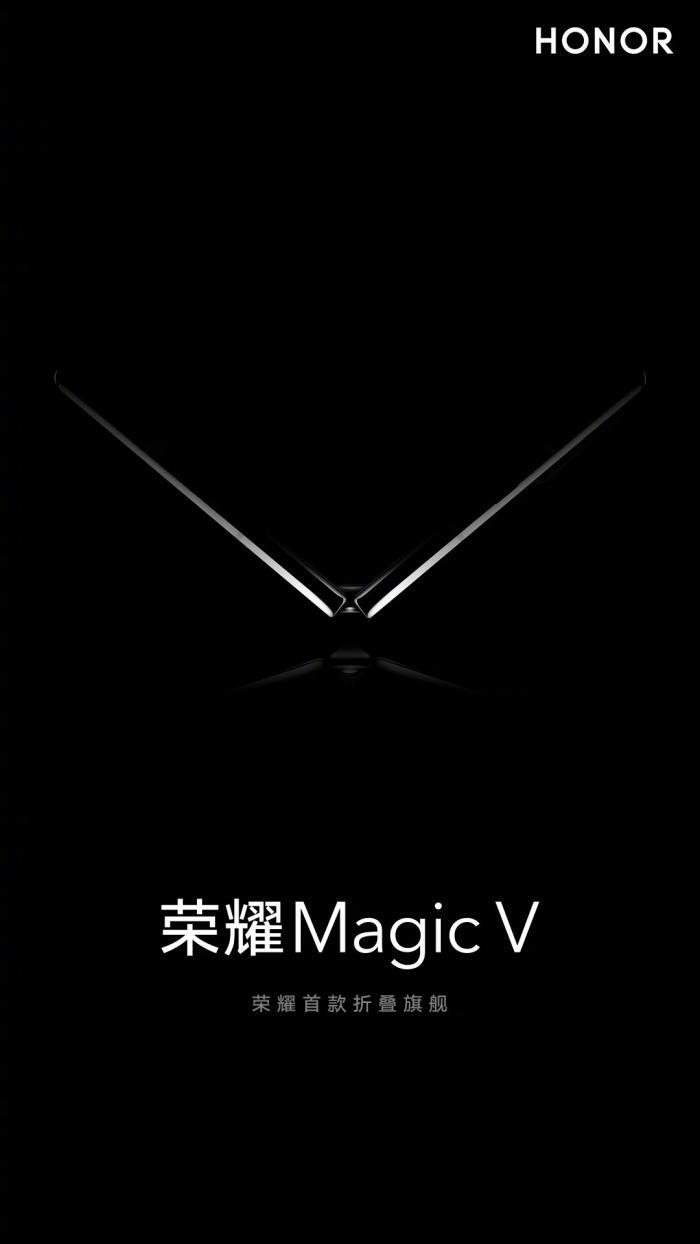 As observed in the official launch post, the new Honor Magic V folding phone seems to have a very thin frame which is not commonly found in folding phones but still, as it is a launch poster, we can't confirm anything.
Moreover, the smartphone would adopt the vertical folding solution if it is the same device shown in the patent. The patent mentions the folding display's frame, hinge, and an electrical connection line.
As per sources, the new Honor Magic V is expected to release in January 2022 and would feature the Snapdragon 8 Gen1 chipset. At the Snapdragon 8 Gen1 chipset launch time, the Honor Terminal Co., Limited (Fang Fei) president stated that Honor's next-generation flagship models would also feature the new flagship chipset.
In terms of core configuration, the new Snapdragon 8 Gen1 chipset is based on Samsung's 4nm manufacturing process. The chipset consists of eight cores: 1x Cortex-X2 Super Core (clocked @2.99GHz), 3x Cortex-A710 Performance Cores (clocked @2.4GHz), and 4x Cortex-A510 Energy-efficient cores (clocked @1.8GHz). It also integrates the new Adreno 730 GPU and X65 5G modem.
Currently, the aspects like specifications and pricing of Magic V are unknown, but they will be revealed soon.