Today, the general manager of Lenovo's mobile phone business department in China, @magic Jinge began to warm up the next generation of Lenovo Legion e-sports mobile phone: When the e-sports mobile phone is named as a Legion, it basically means the ultimate accumulation of materials at any cost, the design that is not easily and properly bound by the industry conventions, to realize the ultimate pursuit of the game experience. This spring is very lively, we are coming soon!
The name of the next-generation mobile phone is not yet clear, it may be named Lenovo Legion Pro 2.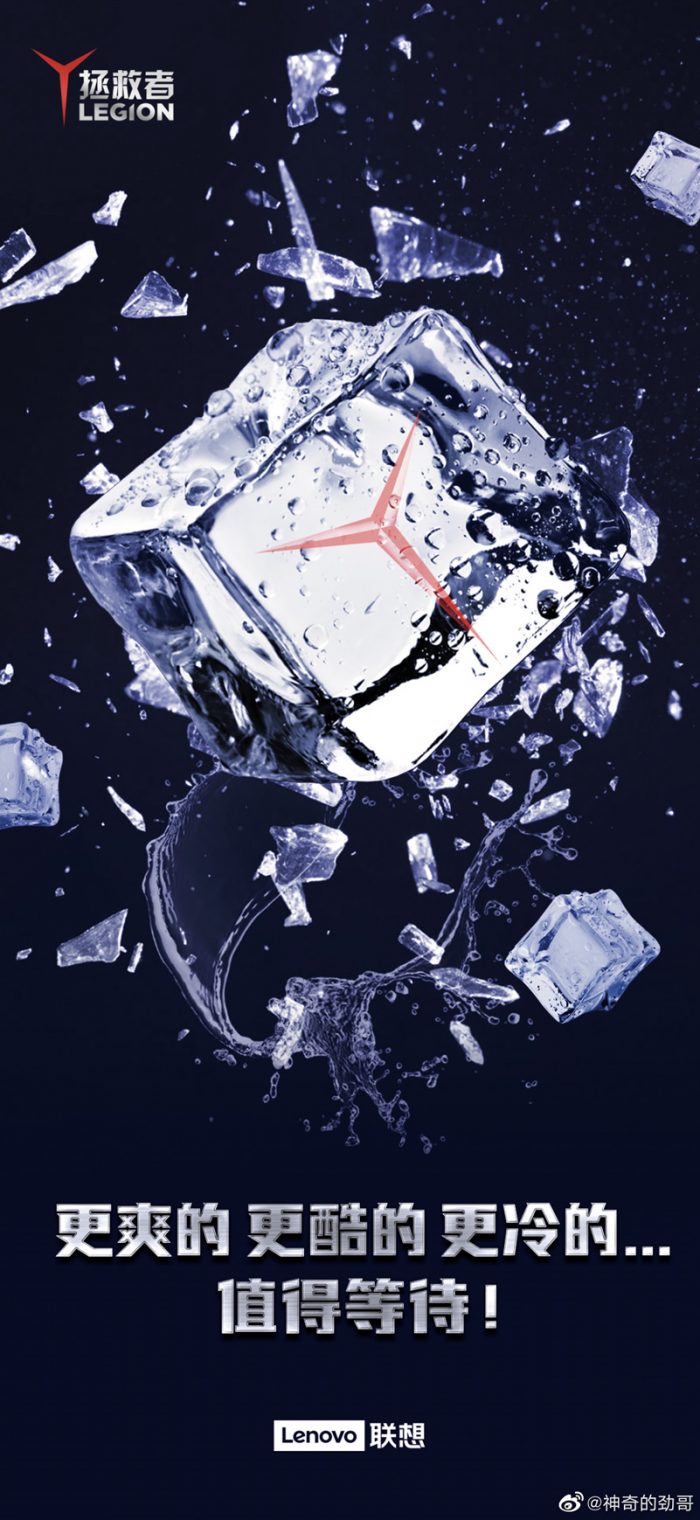 Qualcomm announced the first batch of commercial vendors at the Snapdragon 888 conference, including Asus, Black Shark, Lenovo, LG, Meizu, Motorola, Nubia, Realme, OnePlus, OPPO, Sharp, Vivo, Xiaomi, and ZTE.
Lenovo's mobile phone equipped with Snapdragon 870 has been released, and it is only waiting for Lenovo's flagship phone equipped with Snapdragon 888 to be unveiled. The upcoming Lenovo Legion gaming phone will be Lenovo's first Snapdragon 888 model. The heat dissipation design of the game phone may bring some new features to its performance.
Last July, Lenovo released the Lenovo Legion Pro, which is equipped with Qualcomm Snapdragon 865 Plus processor, up to 16GB of memory and 512GB of storage space. The screen size is 6.65 inches, 19.5:9 ratio, FHD OLED display, with 144Hz refresh rate. Lenovo said that this phone uses liquid cooling and copper tube heat dissipation. It is equipped with dual 2500 mAh batteries and supports 90W fast charging, which can be charged to 50% in 10 minutes.
The Lenovo Legion Pro uses a side pop-up camera with 20MP pixels, which can not only be used for selfies, but also for live games. The main rear camera is 64MP with an aperture of f/1.72, and there is also a 16MP wide-angle camera.