Today on Twitter, Xiaomi's sub-brand POCO has officially announced that they are going to launch a new phone with flagship specification, which will be named "POCO F2 Pro" that would be a successor to the old Poco F1.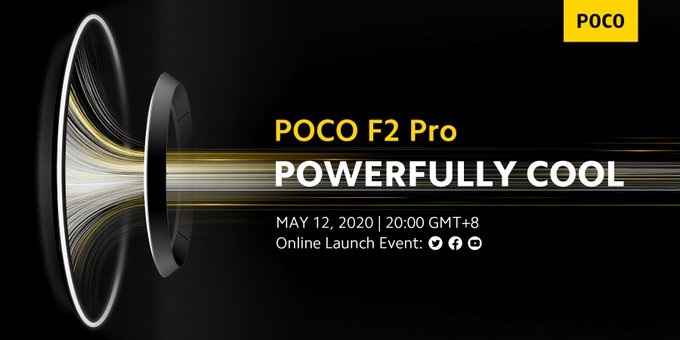 Also, a month ago, a mysterious POCO phone model M2004J11G appeared on the Eurasian Economic Commission (EEC) website. Many people were reporting that this will be a new POCO F2 series smartphone. It has also been observed that after the release of POCO X2 in India earlier this year, rumors of the POCO F2 launch continued. It is also noted that POCO general manager Manmohan Chandolu previously confirmed in the interaction with fans that POCO F2 is in development. One thing more, which is endorsed by POCO India's General Manager that this phone will not be a rebranded version of "Redmi K30 Pro".
Talk about the specification of the phone. It is expected that the new upcoming Poco F2 Pro will be equipped with the Snapdragon 865, as the predecessor of Poco F2 Pro (Poco F1) was also fitted with the Snapdragon 845 of that time. It also means that the Poco F2 Pro would also support 5G connectivity as the Snapdragon 865 is a 5G chipset. It is also expected that the upcoming phone may use LPDDR5 memory and other configurations.
The phone will be launched globally, and the launch event will take place online (on the official website and social media accounts), citing restrictions and limitations due to COVID-19. The pricing and storage of the phone are still not confirmed. The event will be held on May 12 and is likely targetted at the European customers.