As we all know, ZTE has officially launched its foldable smartphone – the ZTE AXON M. The smartphone features two 5.2-inch 1,080p displays. The phone has good performance on sales in the market with its unique appearance design. Now, we will start the teardown of the ZTE AXON M to explore its internal structure.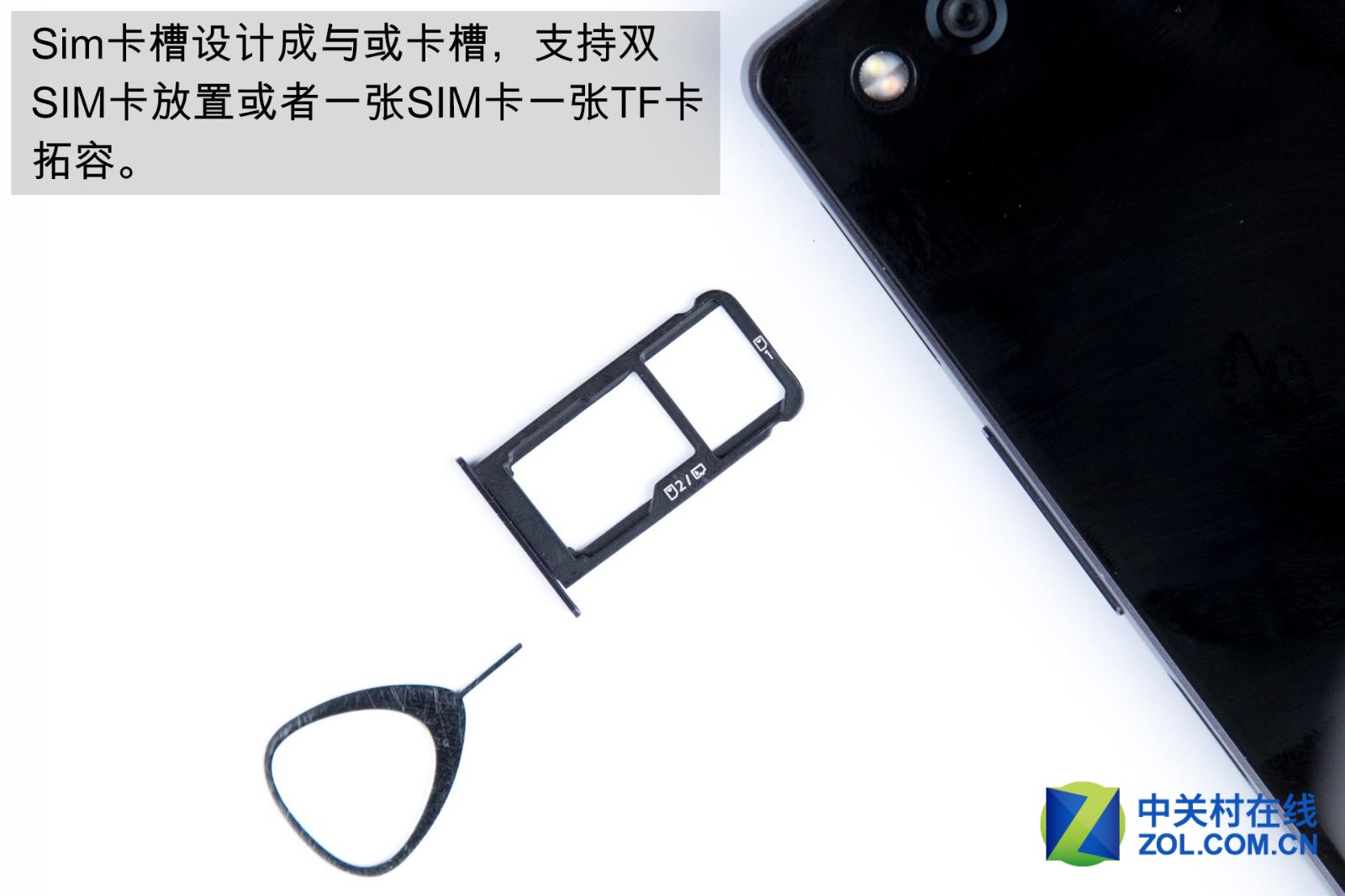 First of all, remove the SIM card tray. The SIM card tray supports dual SIM cards.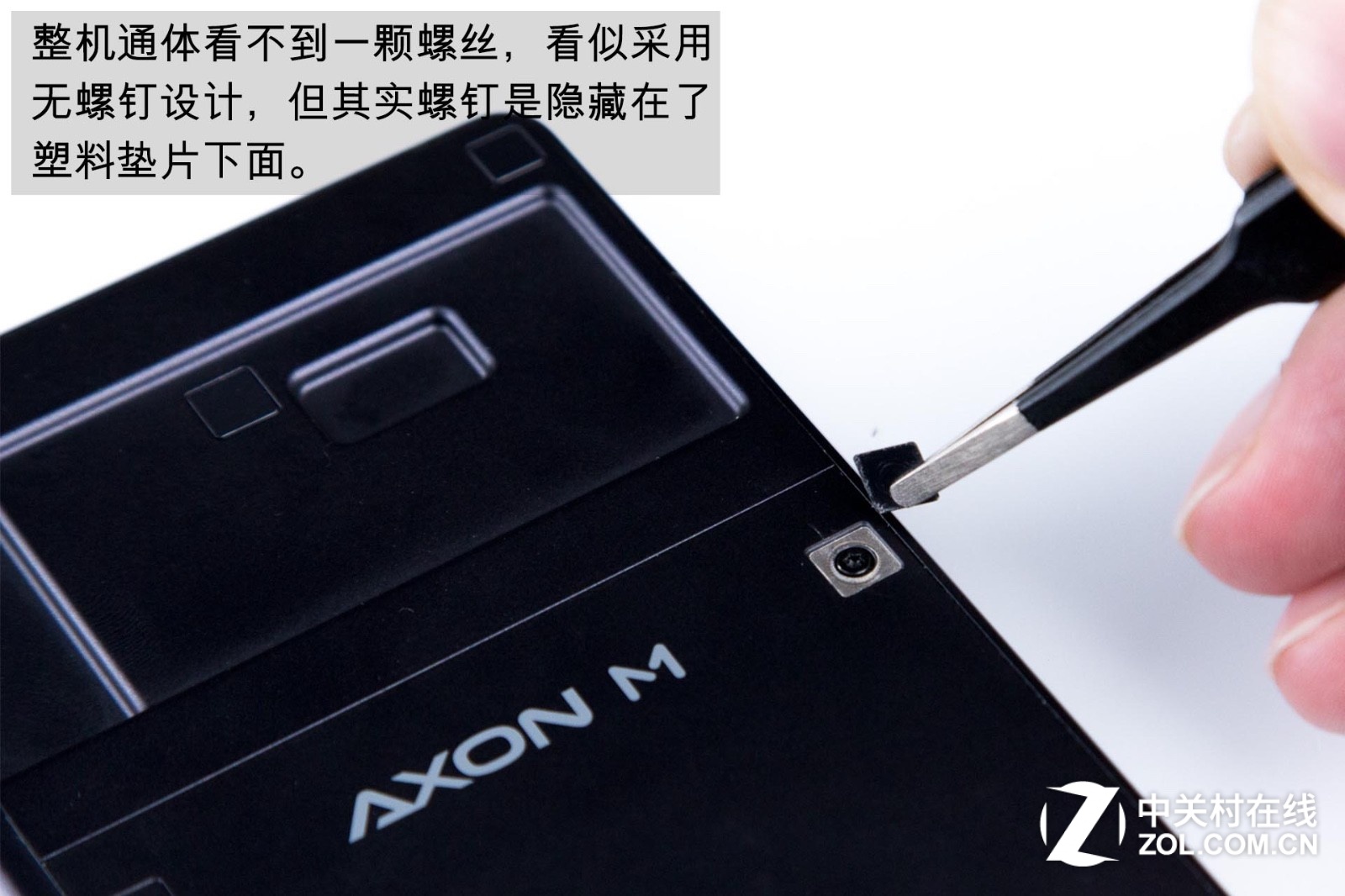 Remove screws hidden under the plastic sheet.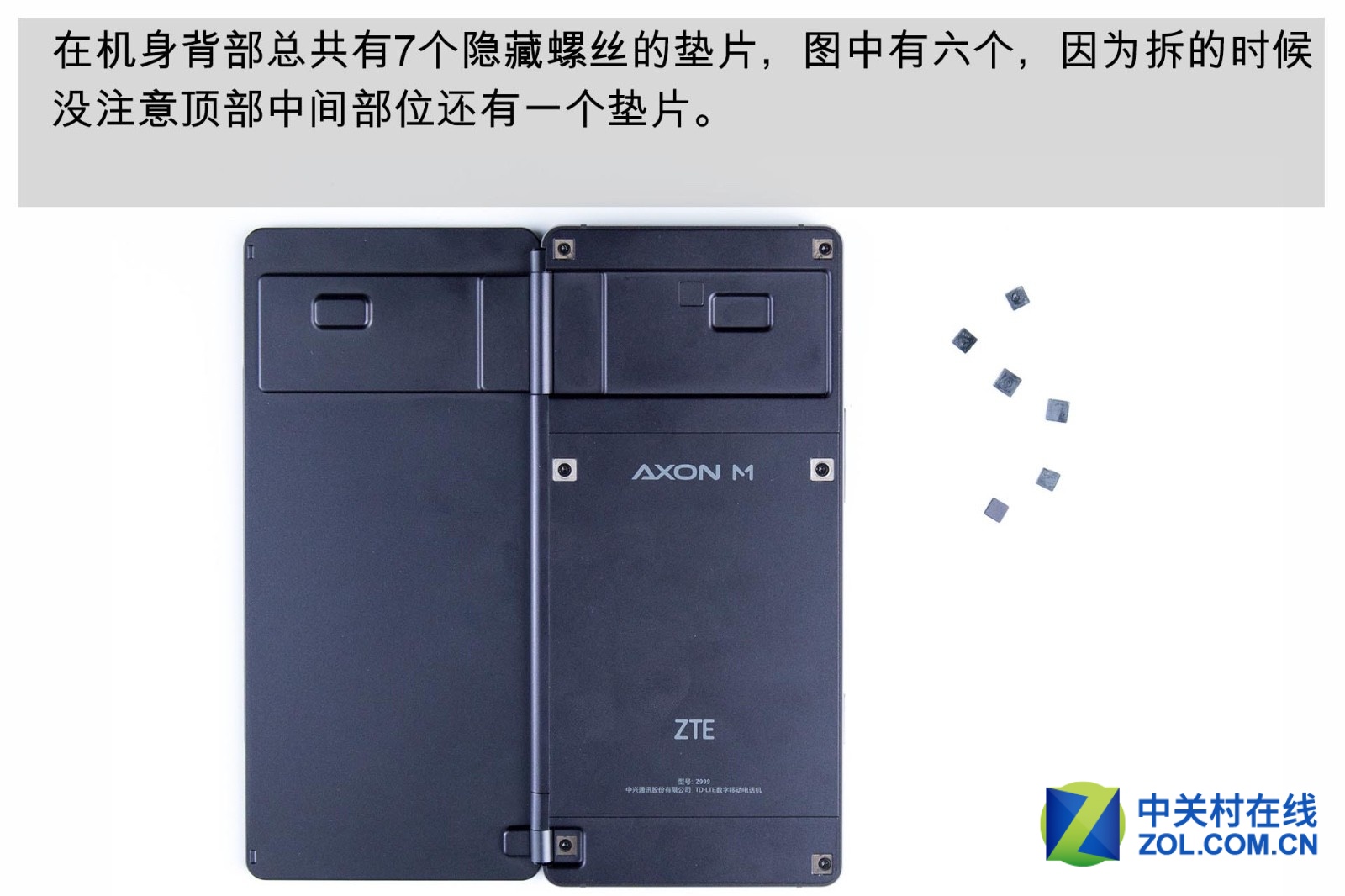 Utilize the hexagonal screwdriver to remove the screws.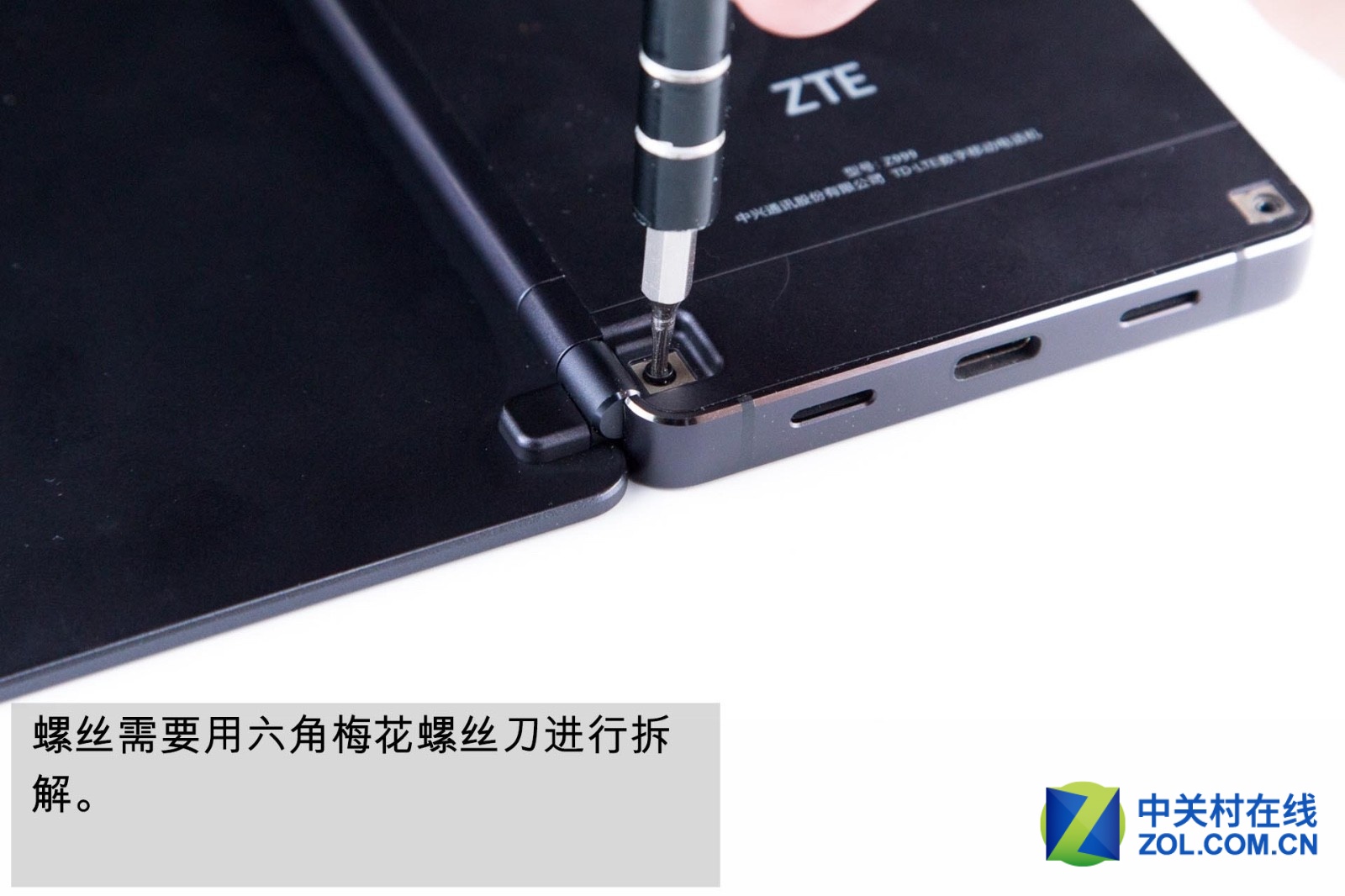 After removing all the screws, the back cover still can't be separated from the phone body. Therefore, we need to use a clip to pry up the back cover.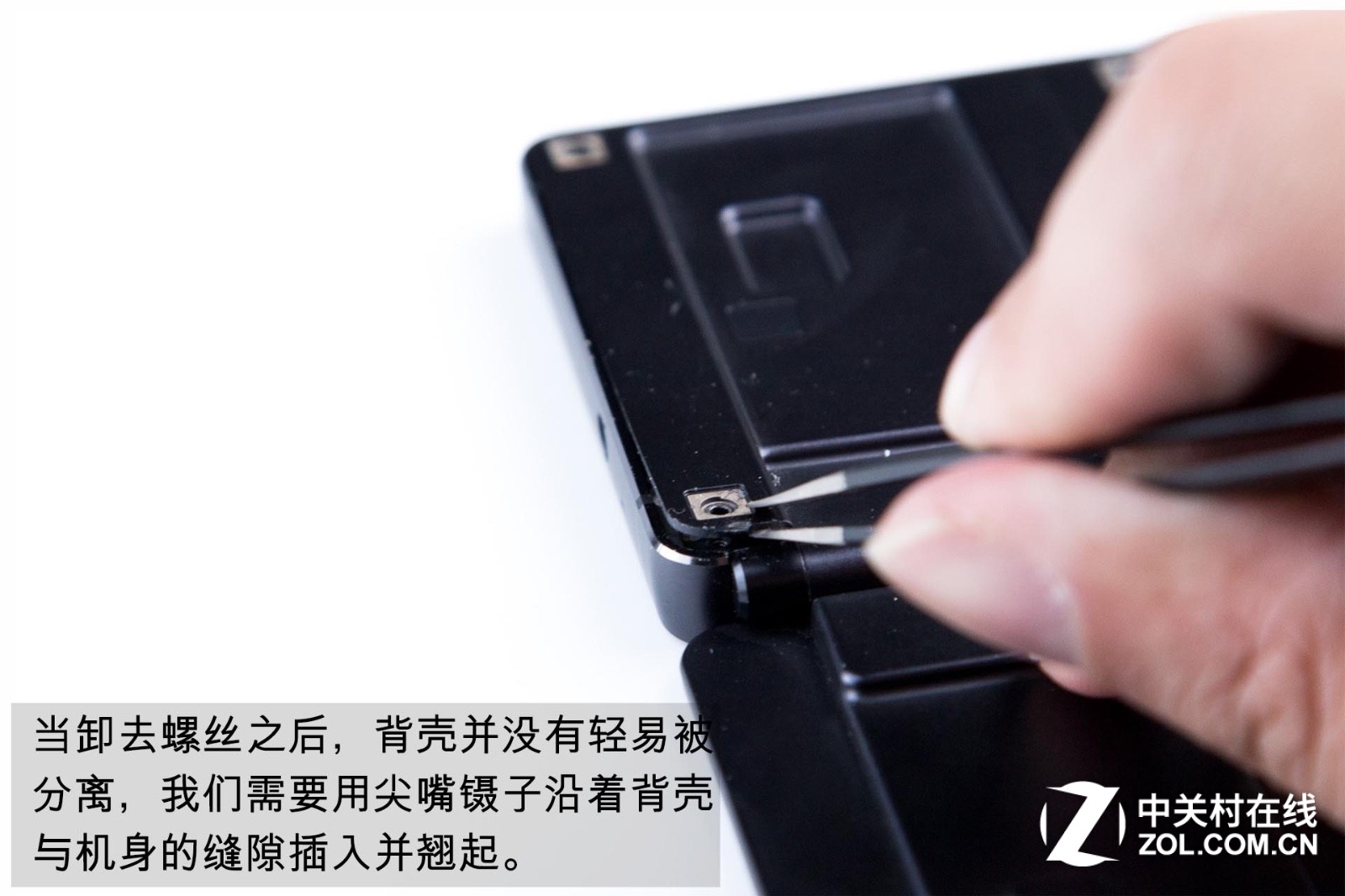 Then slide a plastic pick to unlock the snaps.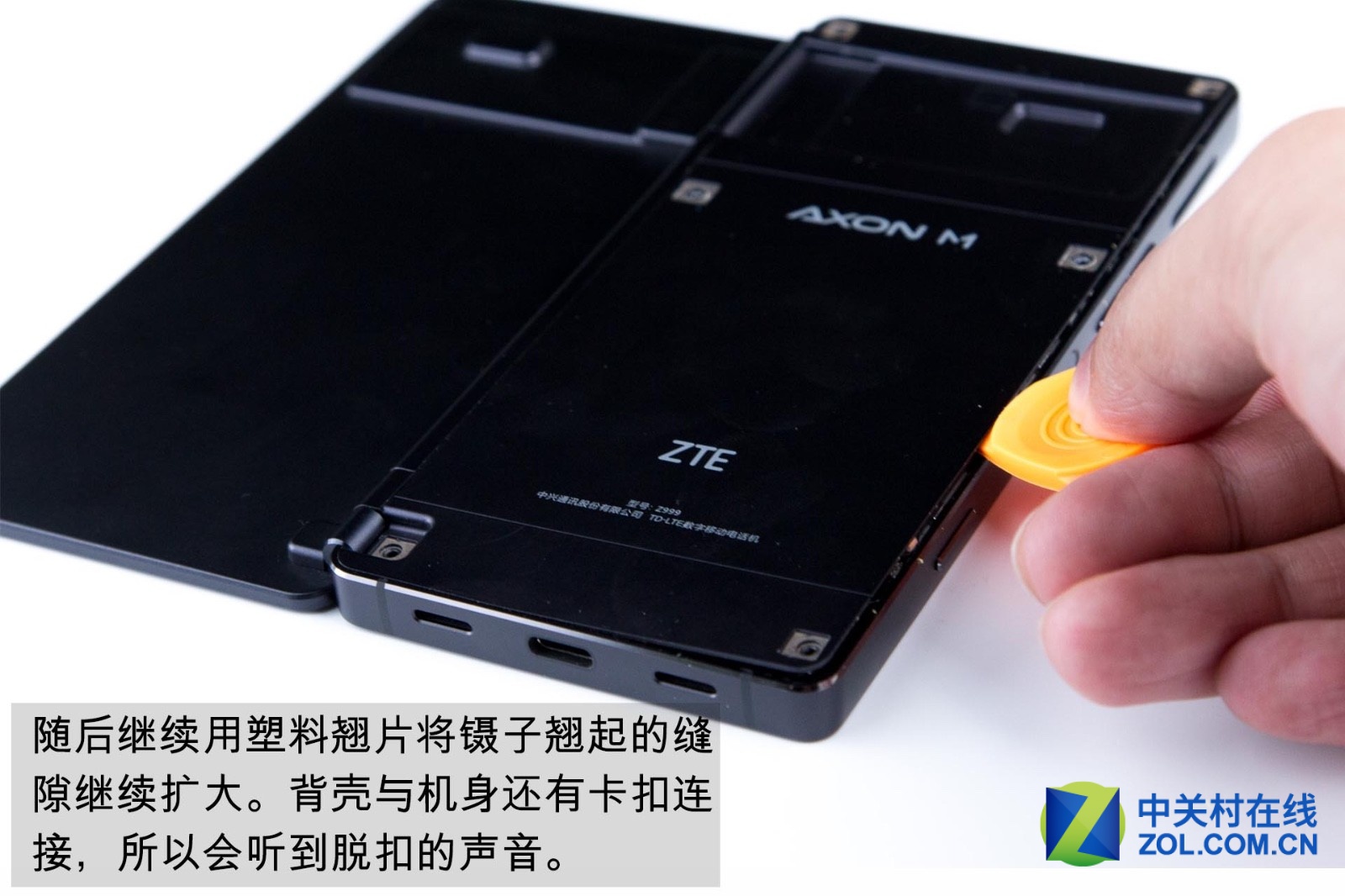 After removing the back cover, the device's internal structure can be seen.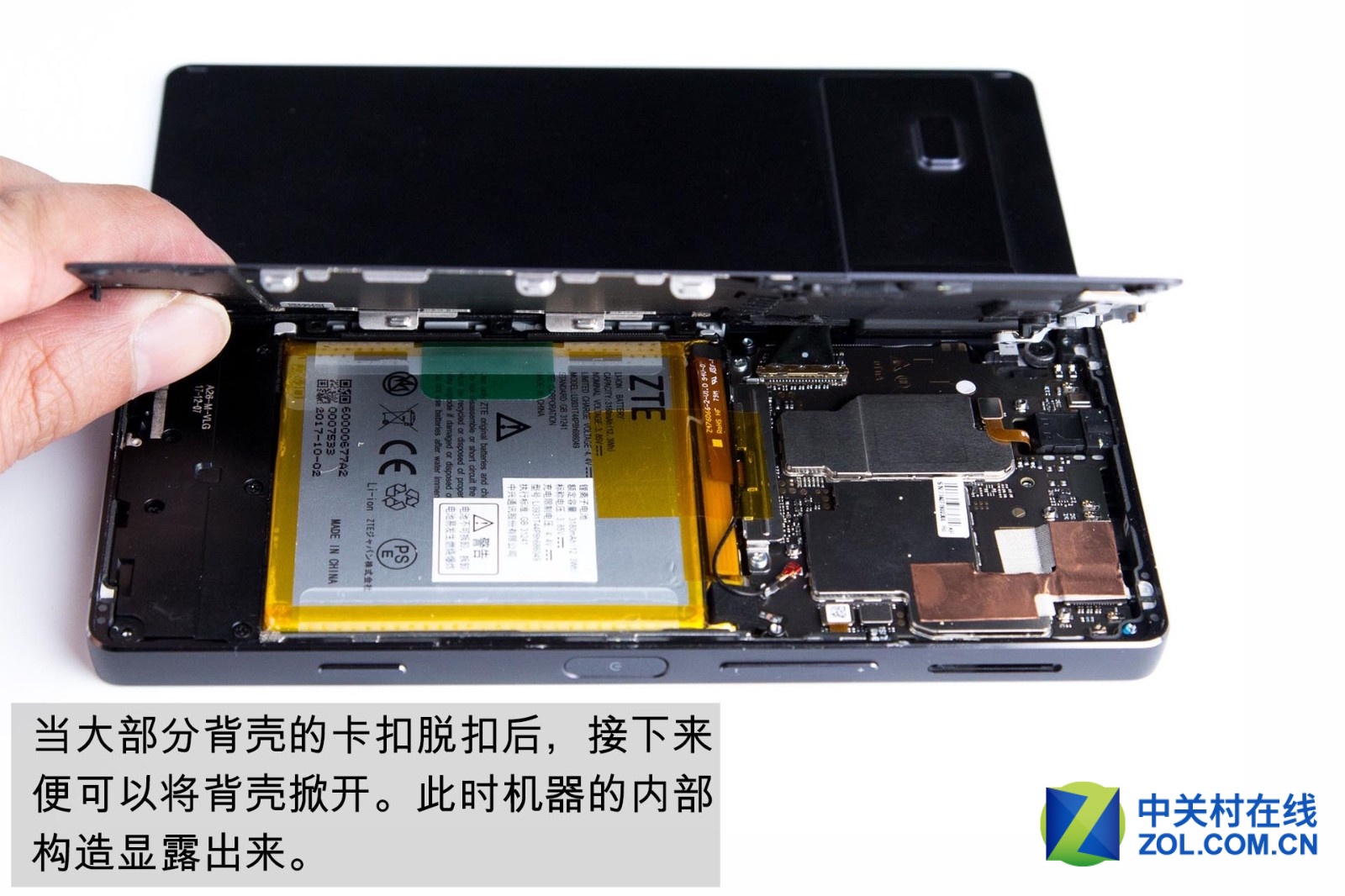 Its internal structure adopts three-stage design. Some connectors are fixed by metal cover, while others by foam.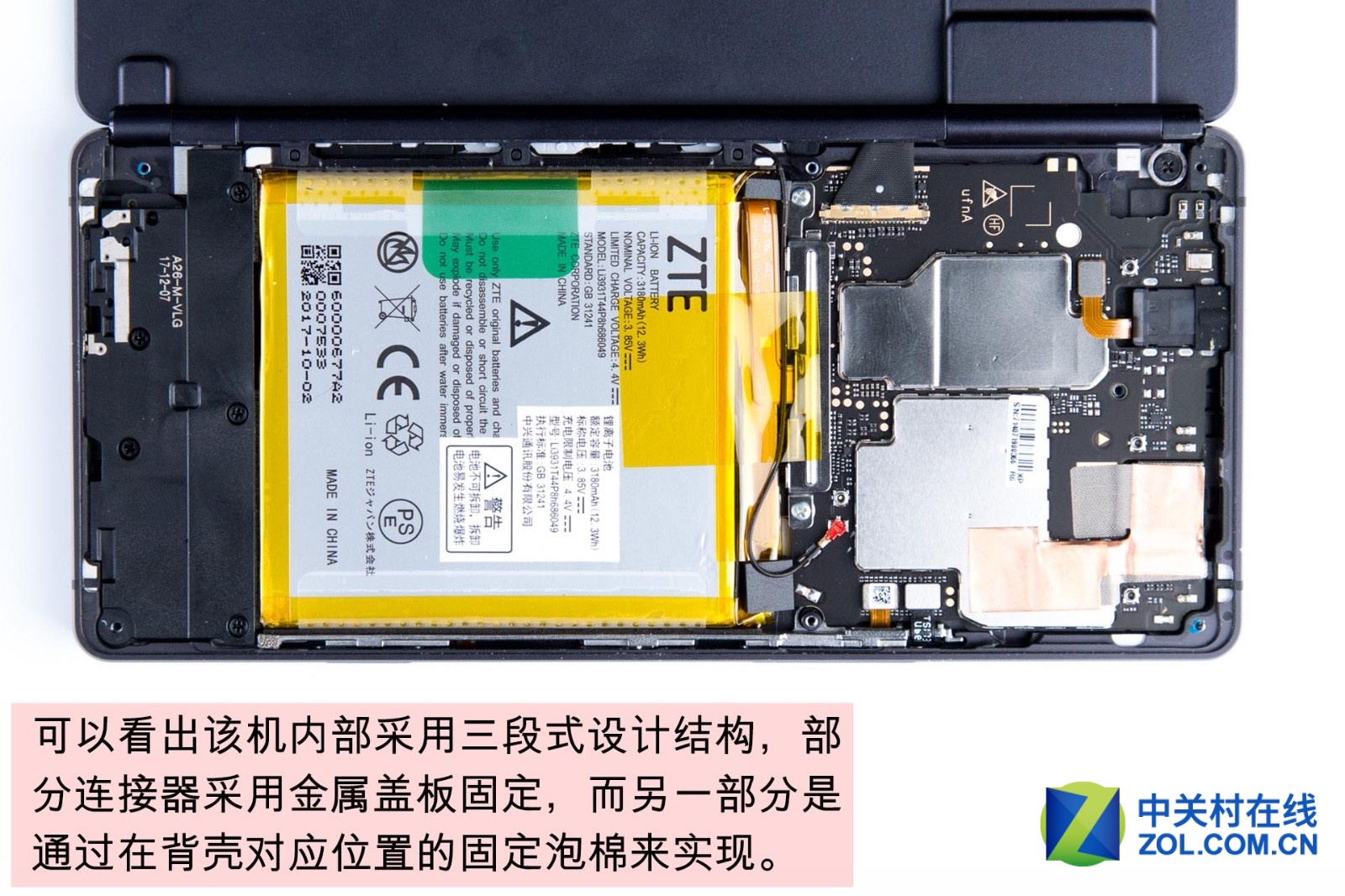 The back cover is covered by the graphite paster.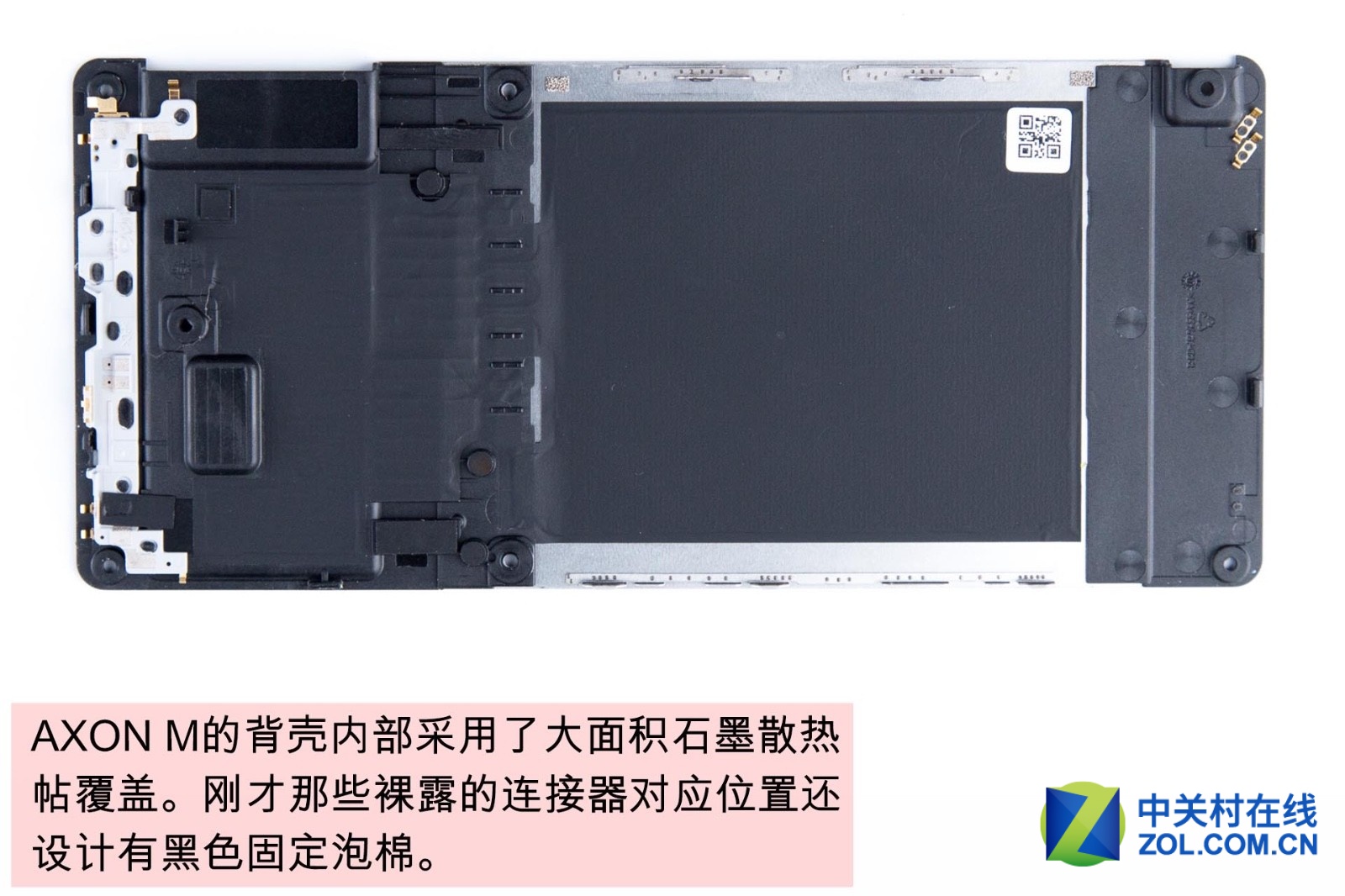 The smartphone's four angles are thickened to improve hardness and protect internal components.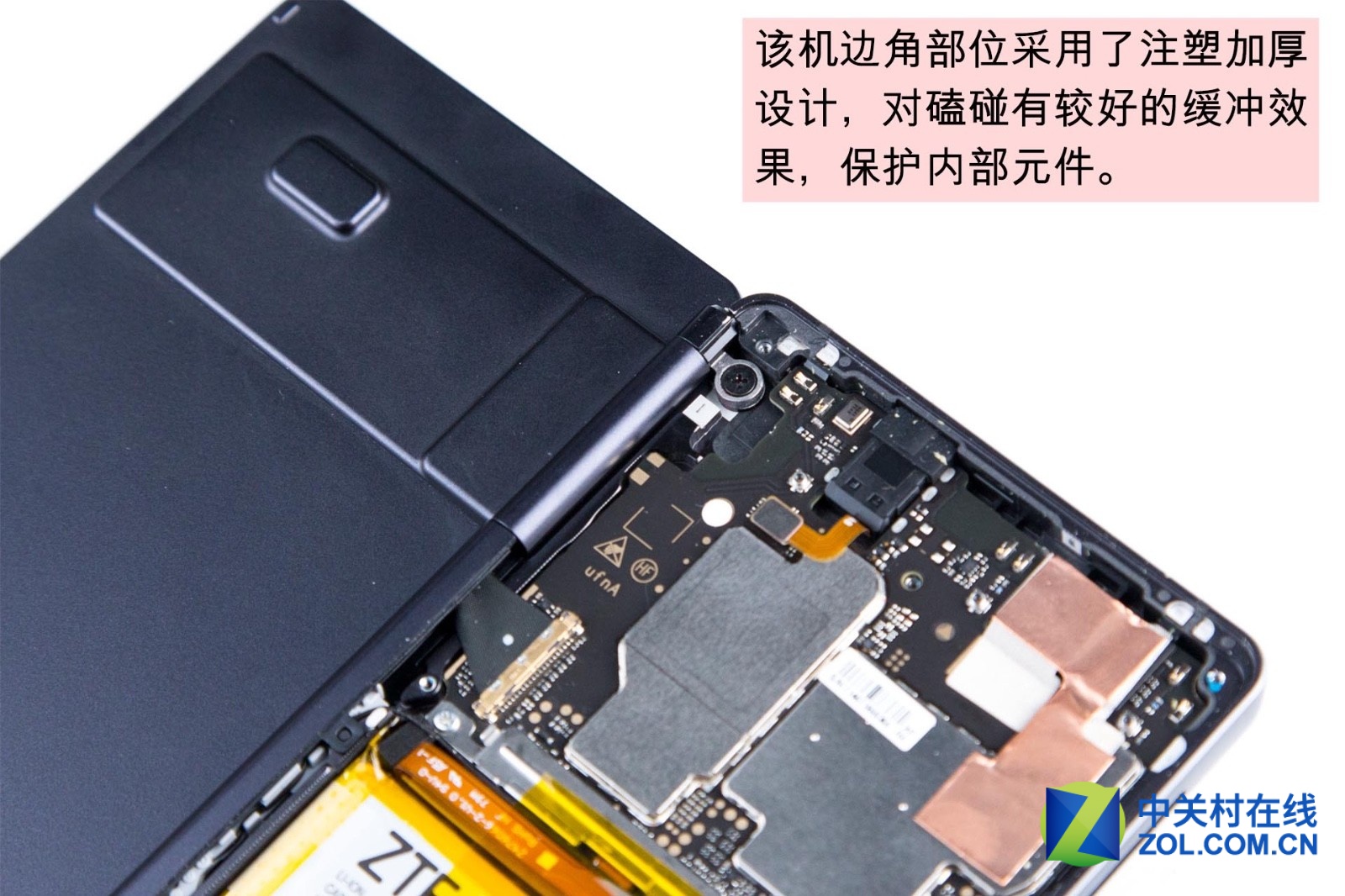 Remove two screws from the connector cover which is placed under the motherboard.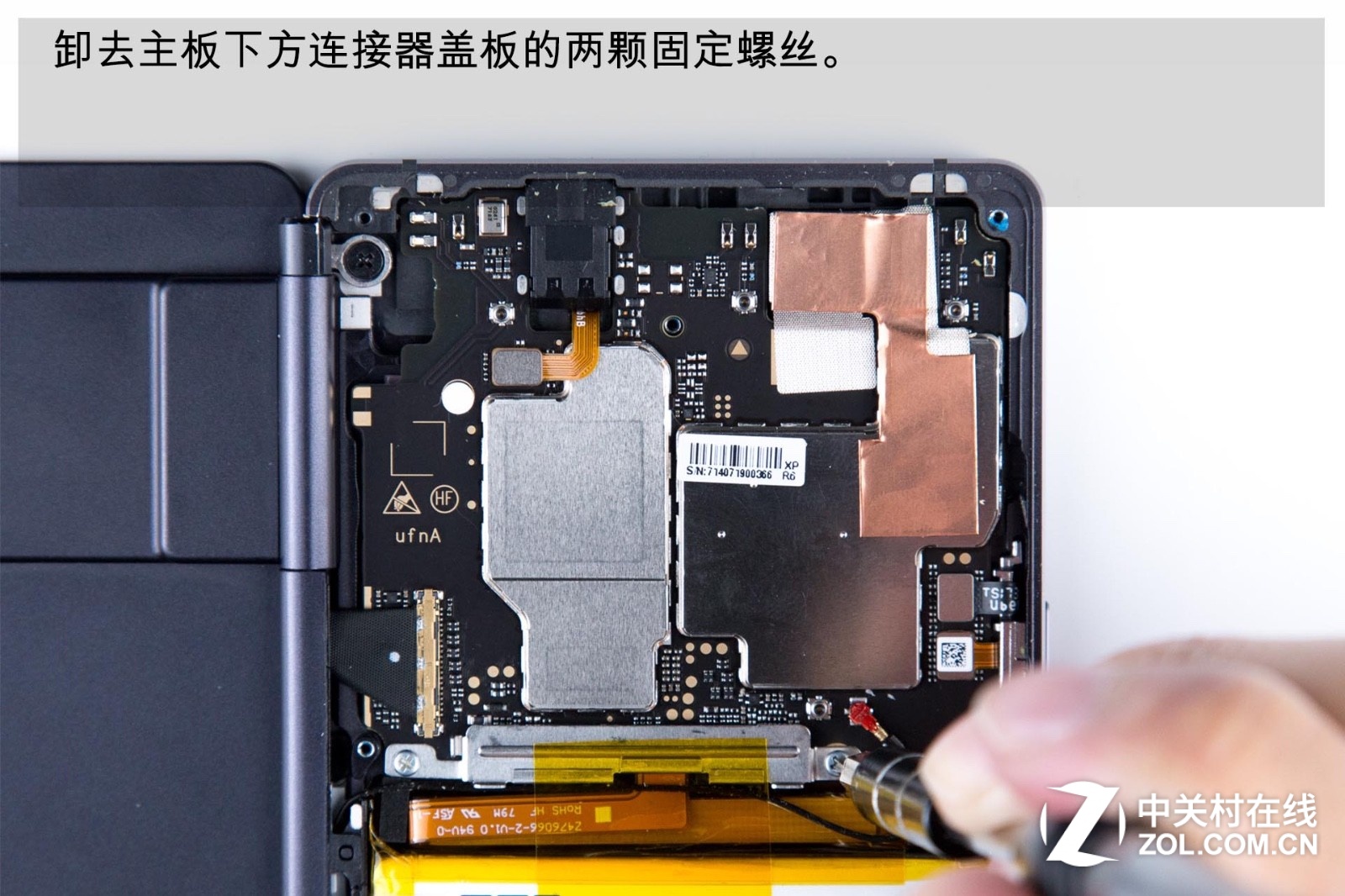 After removing the cover, the foam used to fix connector can be seen on the back cover.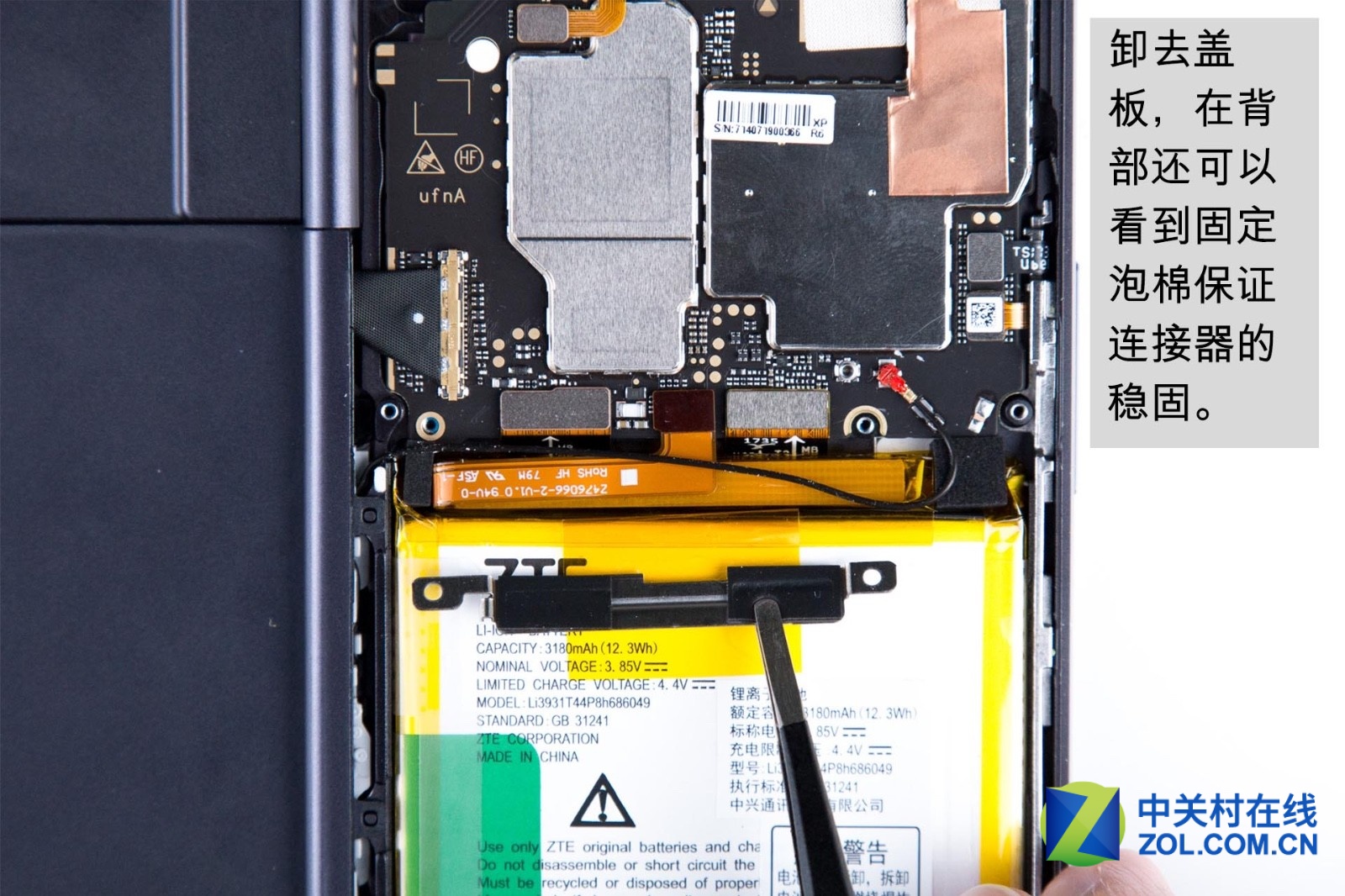 Disconnect three connectors under the back cover including main display connector, the power connector, and the vice board connector.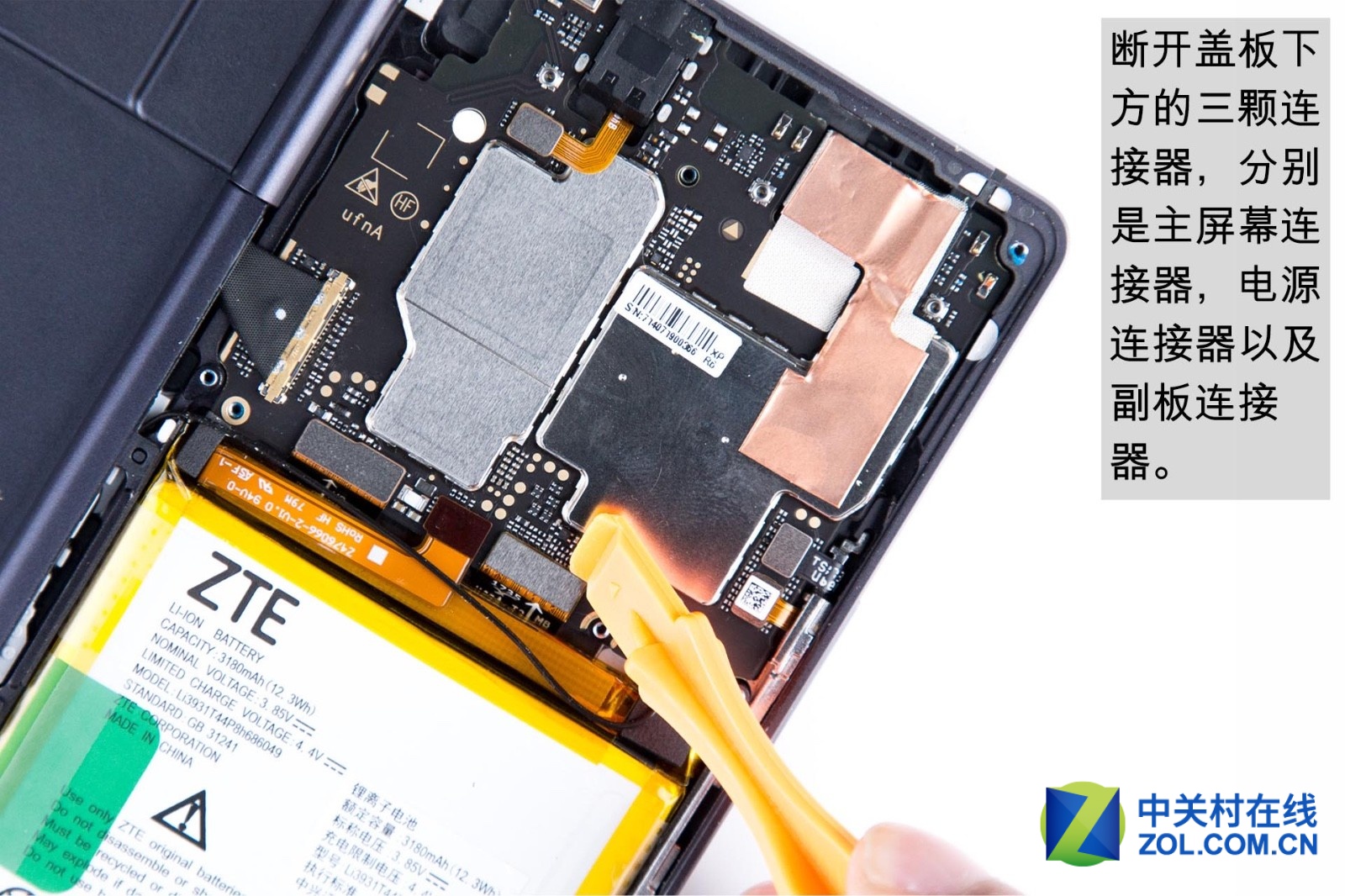 Then, use the insulated pry to disconnect the connector of the button on the side and the connector of fingerprint scanning module.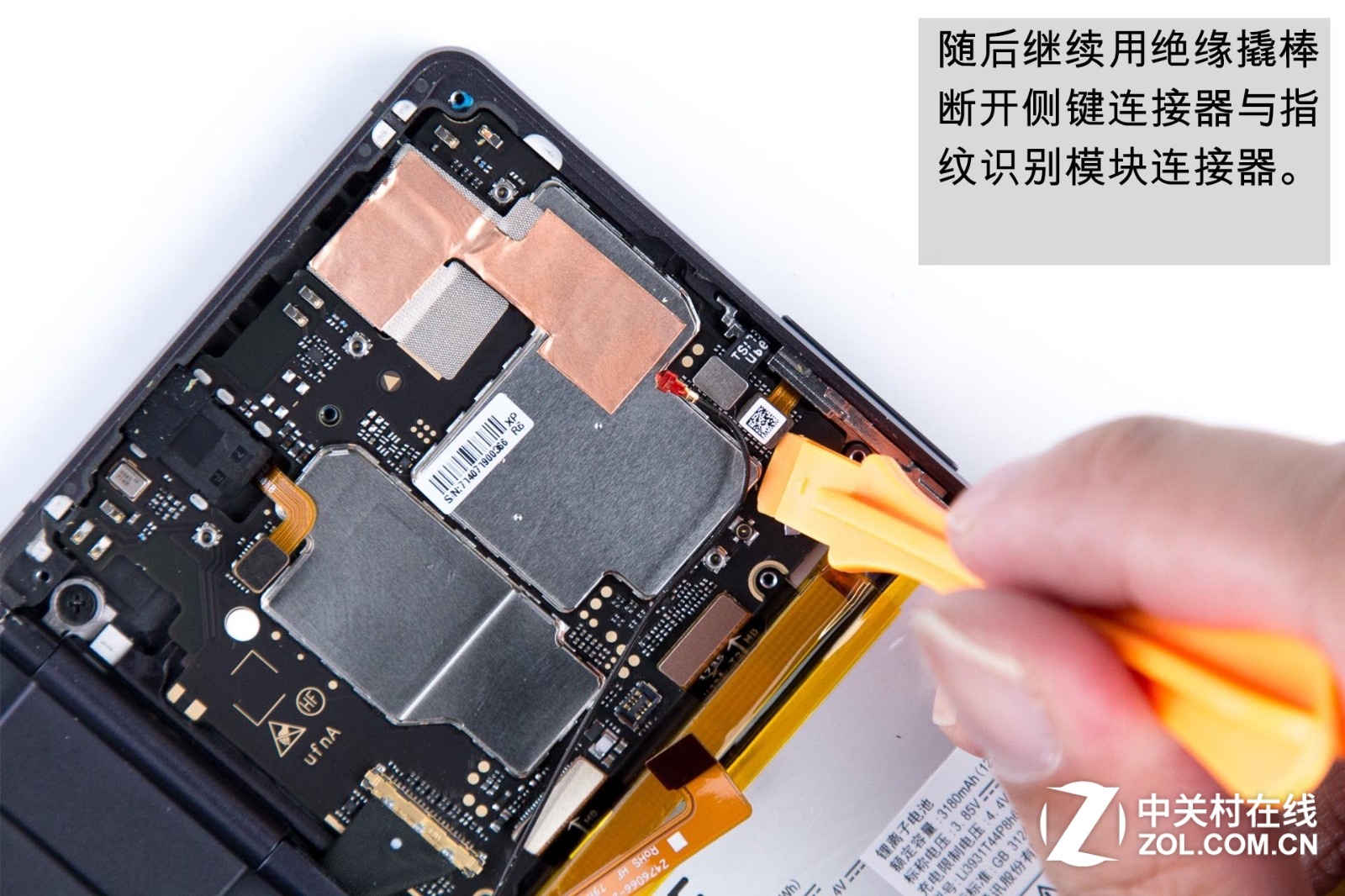 The main camera is covered by heat dissipation copper which can improve the stability of the main camera's normal work.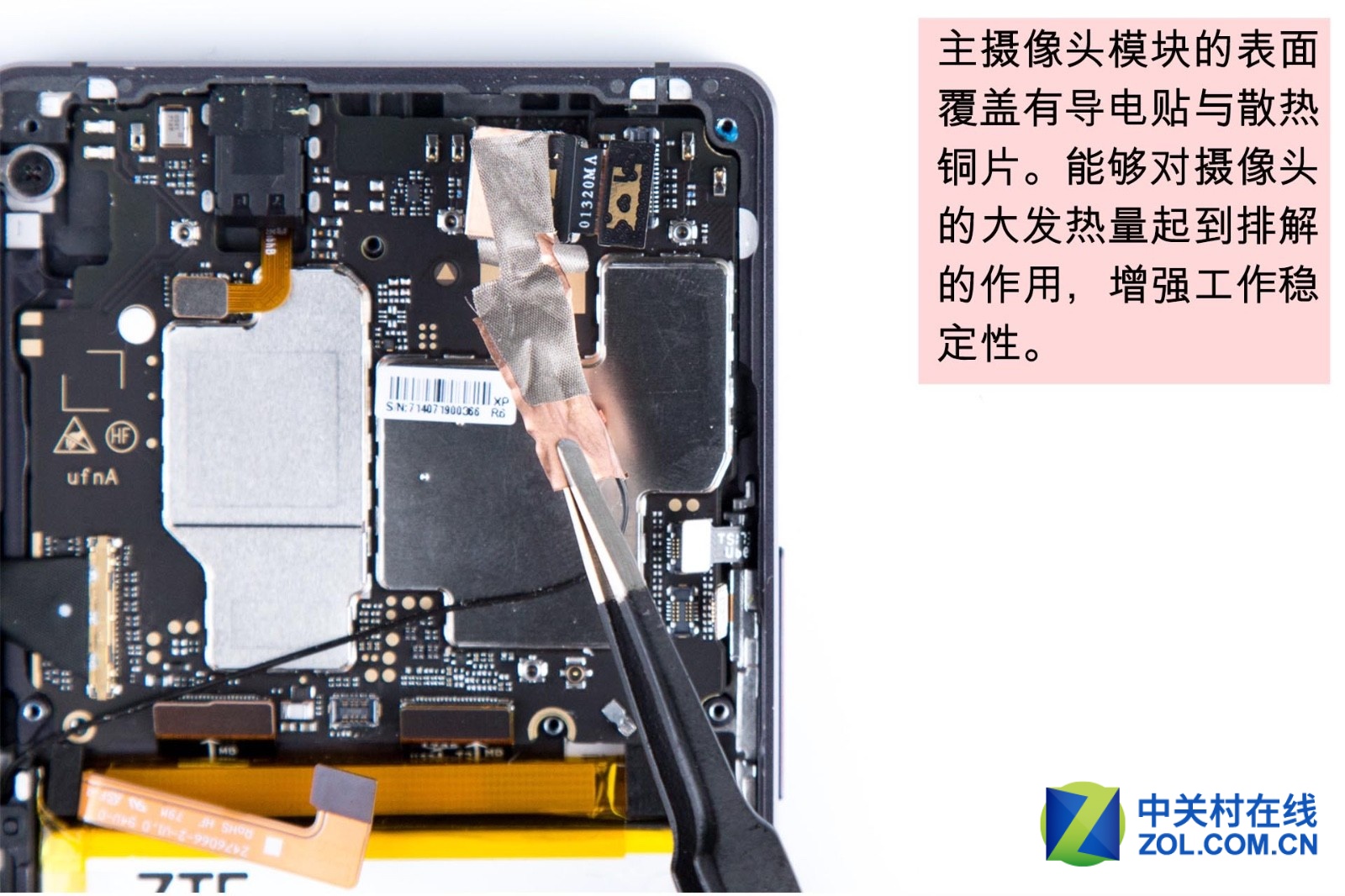 The phone features a F/1.8 aperture 20MP main camera which supports PDAF technology. After the test, we find that the main camera has good performance on bokeh effect.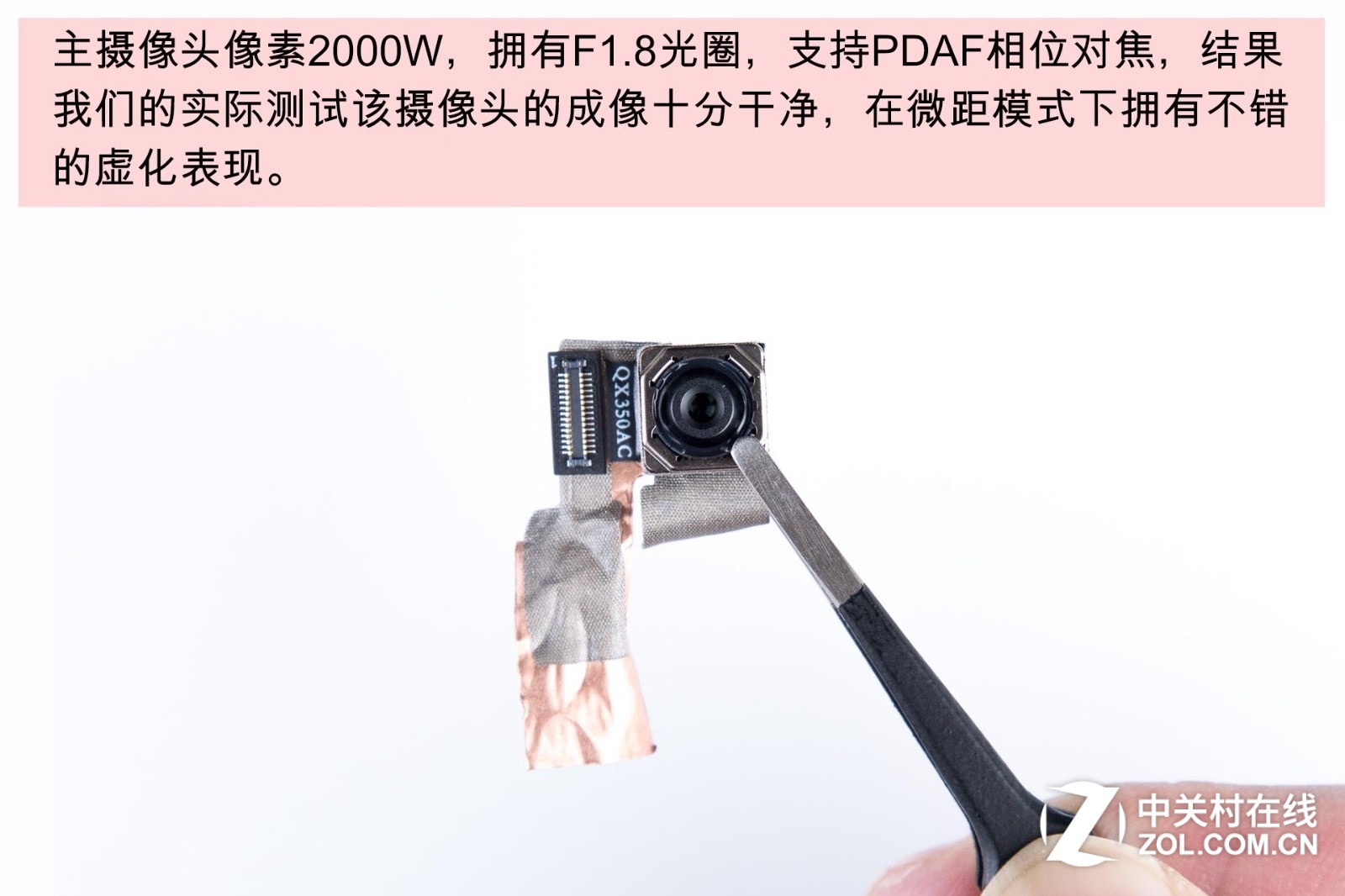 Disconnect the connector of the secondary display. The connector uses unique soft material which can guarantee signal transformation even under frequent fold operation.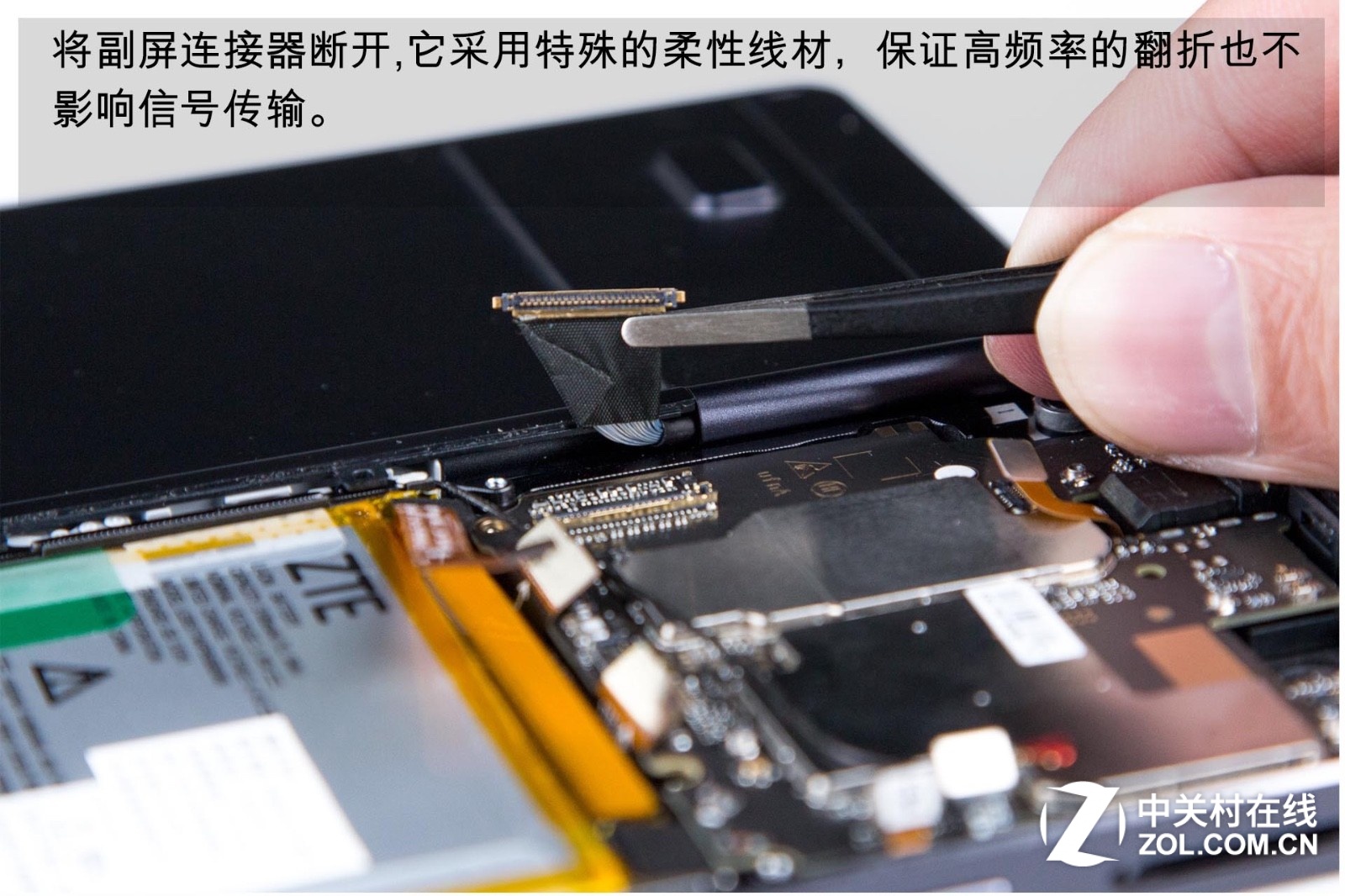 Then, we can separate the main board from the phone body.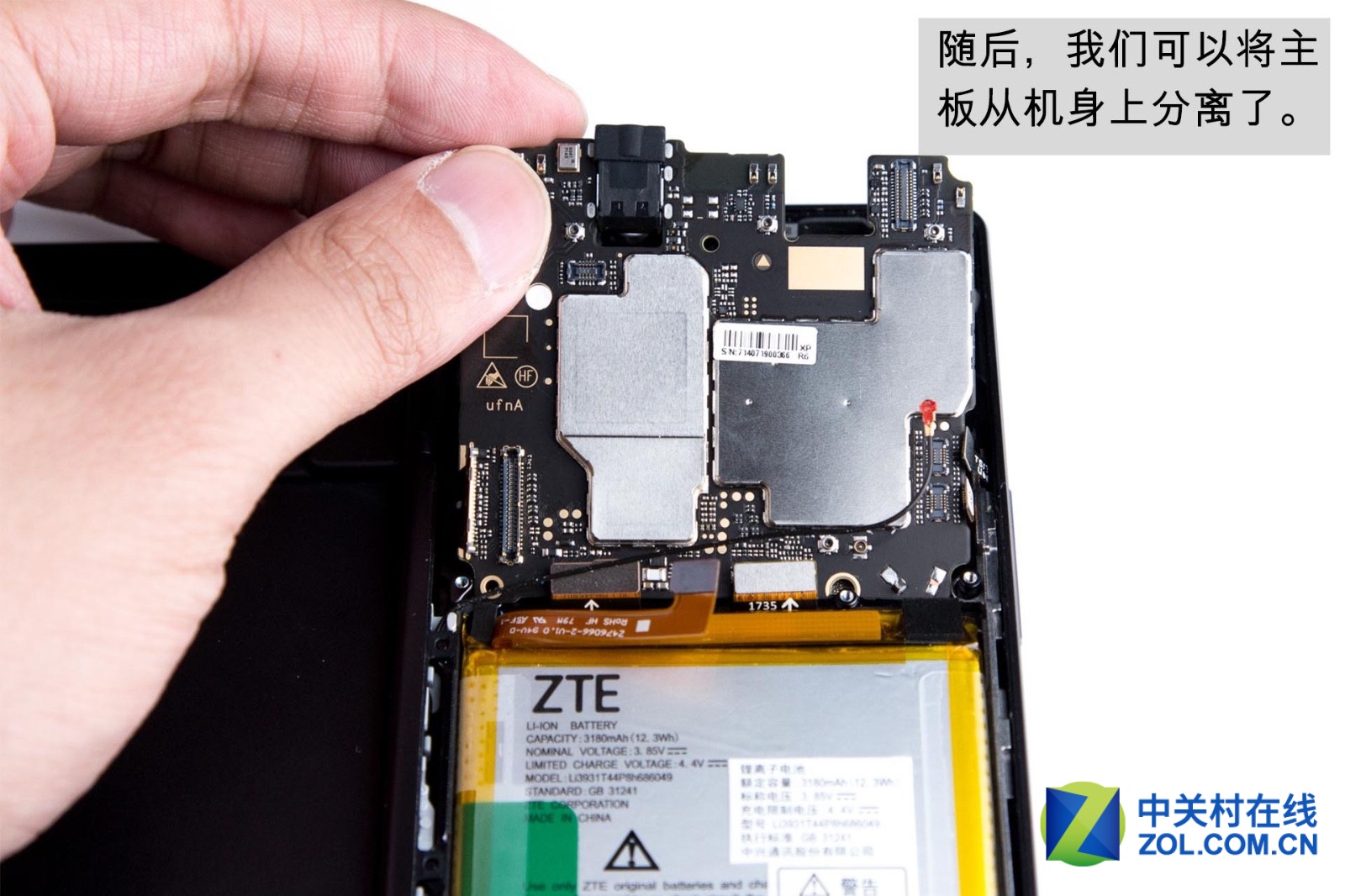 The important chips on the front of the motherboard are protected by a metal shield. Some part of the motherboard doesn't have adopted full space utilization.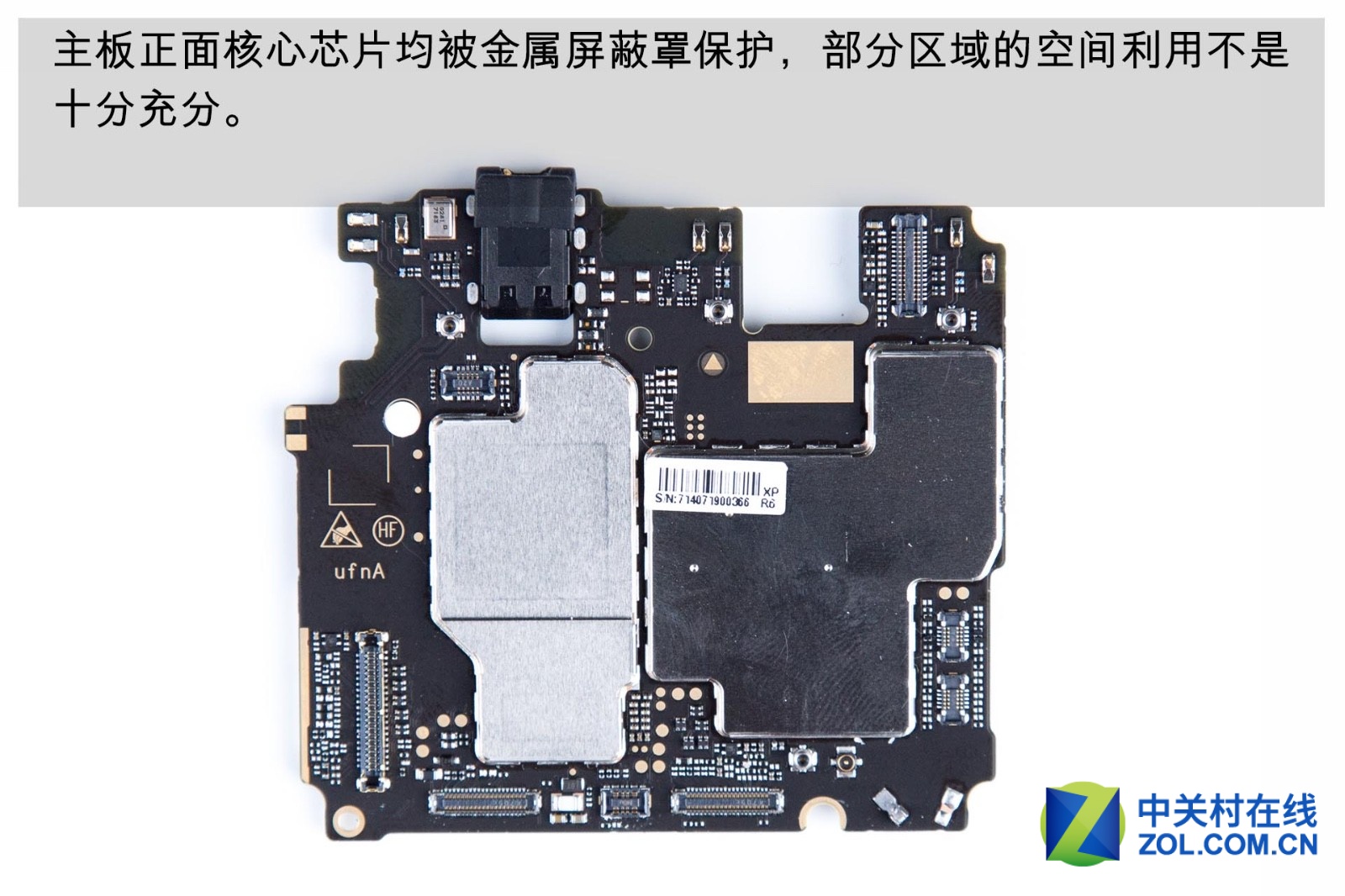 The back motherboard evidently has better space utilization than the front of the motherboard does. Most chips on the back of the motherboard are covered by shield cover.