It is said that the Korean Samsung Galaxy Note 8 (model number is SM-N950KOR) now has passed FCC certificate. The variant is expected to be launched on August 23. The phone is expected to feature a 6.3-inch Super AMOLED display with a resolution of 1440 pixels by 2880 pixels coupled with 6GB of RAM. And its Korean variant is believed to be powered by Exynos 8895 SoC.
FCC documents suggest that the Korean version will use FCC smart tag technology and the smartphone's FCC ID is A3LSMN950KOR. At the end of this July, the four different variants have passed FCC certificates. One is the Korean variant which will come with 6GB of RAM and be powered by Exynos 8895 SOC. Two U.S variants will be powered by Qualcomm Snapdragon 835. The last variant will not support wireless function.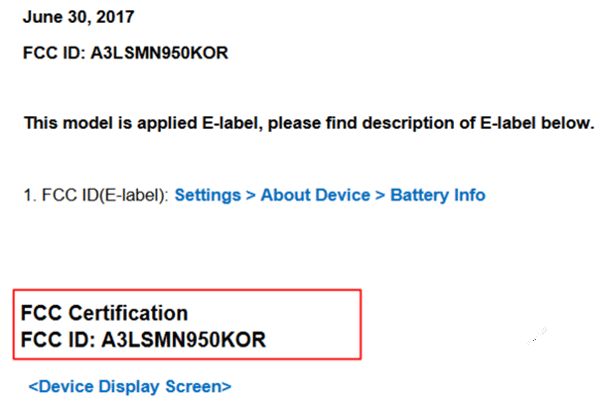 Most information that FCC shows hasn't unveiled the Samsung Galaxy Note 8's specification.