If we look at the early days of Android smartphones (in 2013,14), it was really blooming. At that time, Xiaomi phones had not yet entered the mainstream in China, and refreshing Android phones was a topic that many netizens were willing to discuss.
Lenovo then launched its new product line Lemon at that time. It was focused on being cost-effective and being competed with Redmi. It was one of the Internet brands launched by Lenovo mobile phones. However, with the increasing competition in the mobile phone market, Lemon gradually withdrew from the market.
Today, Chen Jin (General Manager of Lenovo China) hinted on Weibo that Lenovo would restart its Lemon series and rerelease new phones. He also said that Lenovo's mobile phone product line in China had been sorted out clearly.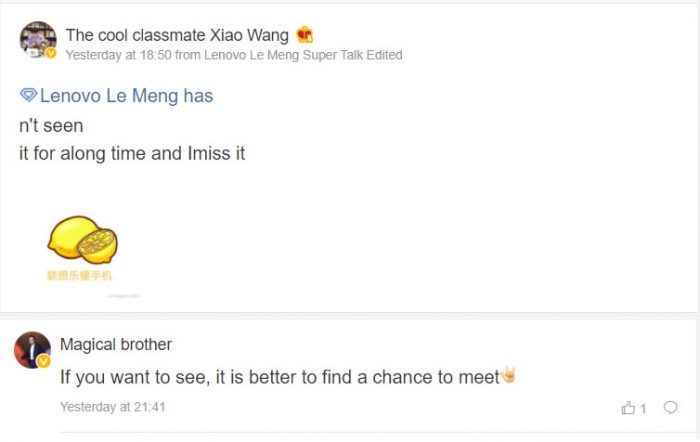 Lenovo and Motorola have different focuses in terms of positioning. Motorola focuses on mid-to-high-end, while Lenovo Rescue focuses on enthusiast performance, and now the entry-level products will be given to Lenovo Lemon.
According to this product line, Lemon is focusing on the entry-level smartphone market this time. The most popular entry-level smartphone manufacturer – Redmi (sub-brand of Xiaomi), will be a great competitor to this product line.
In Motorola's forum, it is reported that Lenovo will release a Lemon branded smartphone by the end of the year. The name is not known yet. As per reports, it would be the Chinese version of Moto G9 Power. Motorola has recently announced the all-new Moto G9 power, and it is powered by Snapdragon 662 (mid-range chipset).

On the FCC certification of moto G9 power, we found that there is another model XT2091-8 from Lenovo. This model has been proved to be a re-branded version of Lenovo brand. This is the upcoming lemon mobile phone.