Today, Nokia (China) has officially announced that they are planning to launch new entry-level smartphones with Android GO. The company has posted this on their official Weibo account.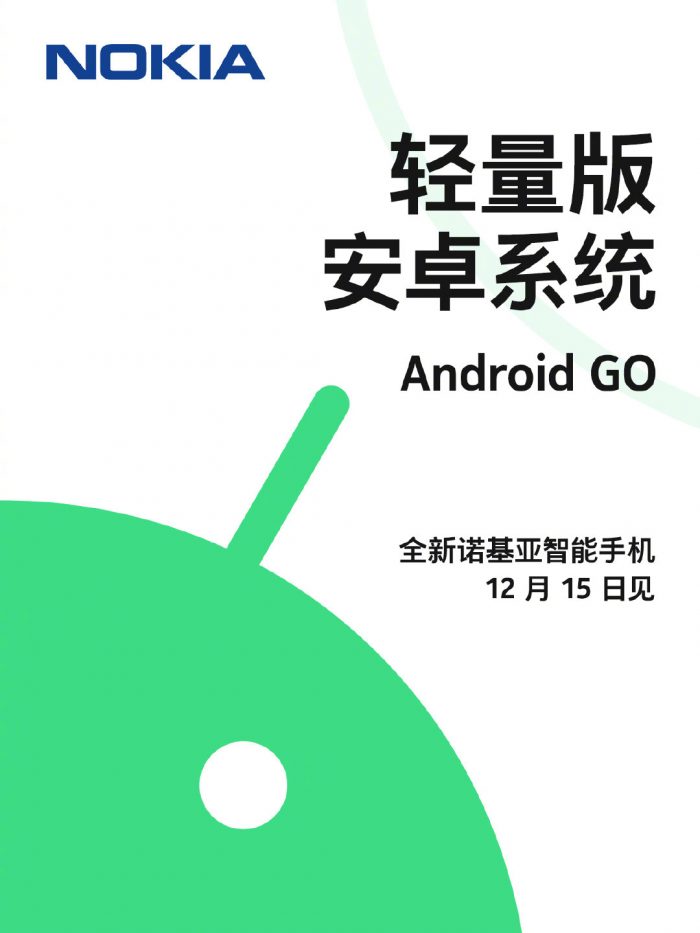 According to the official announcement, the all-new Android Go would be launched on 15th December (Upcoming Tuesday). It would come as pre-installed in Nokia's upcoming entry-level devices. It is also expected that the Android Go smartphones will cost less than 1000 Yuans (Equivalent to 152USD).
The Chinese version of Nokia's lightweight Android Go system will remove Google services and add localization functions. It is also expected that these devices wouldn't support 5G connectivity, as there is no entry-level chipset which supports 5G.
The chipsets like Snapdragon 400 series or Mediatek's Helio A series are expected to be featured in these phones.
If we talk briefly about Android Go Edition, it is a lightning speed, and a stripped-down version of Android OS built for smartphones with 2 GB of RAM or less. Android (Go edition) is the best of Android—running lighter and saving data, making it more possible on so many devices.
The Android GO devices would be launched from 15th December.