Although the Pavilion 15 uses a single fan design, but fortunately the fan size is larger, but also to ensure adequate air output. And with HP CoolSense can automatically adjust the computer performance and fan speed, to ensure that the computer in comfortable user experience.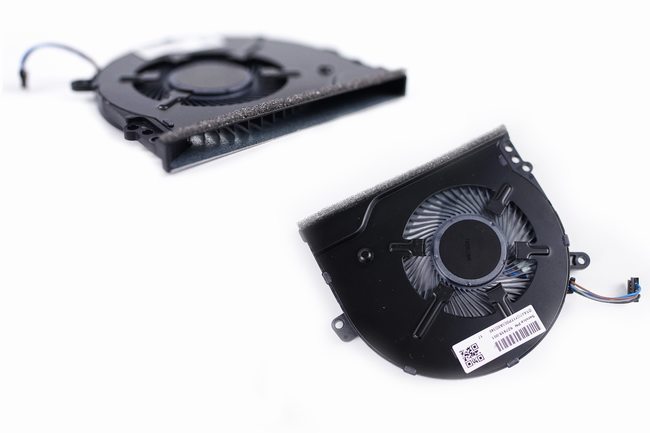 After taking off the fan, you can see that the palm rest is also designed with the air inlet to ensure adequate intake air volume.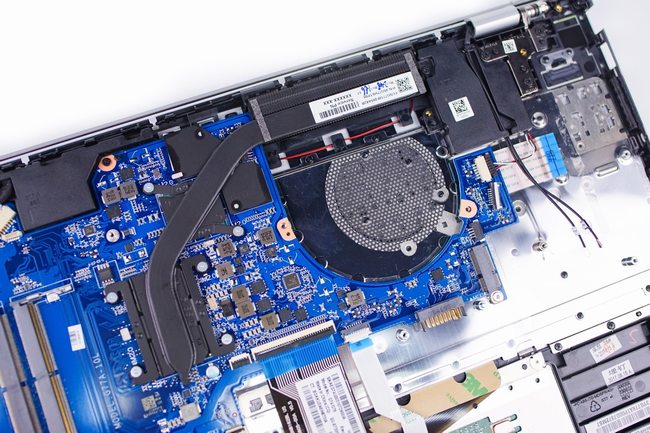 Although the cooling module only one copper tube covering CPU and GPU at the same time, but the copper tube has larger cross-section area and shorter length, which can ensure excellent thermal efficiency.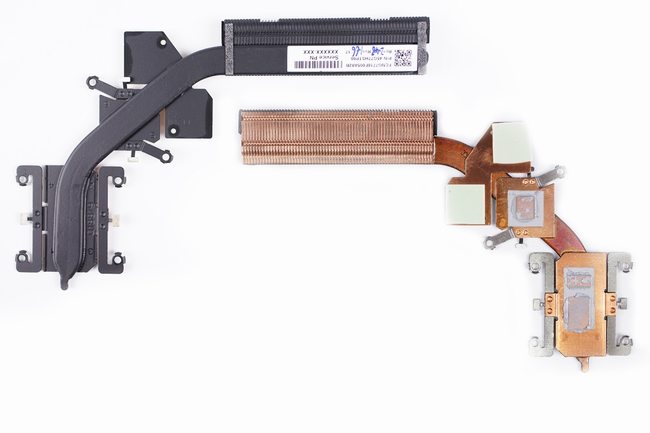 After removing the cooling module, you can see the Intel's eighth-generation i5-8250U processor.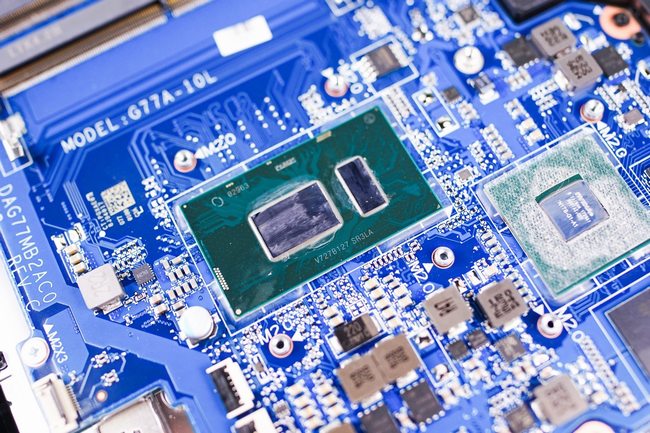 NVIDIA GeForce MX150 TDP25W graphics cards, the two black cubes above are two 1GB memory chips. The performance of this MX150 discrete graphics has significantly surpassed the previous generation GeForce 940MX.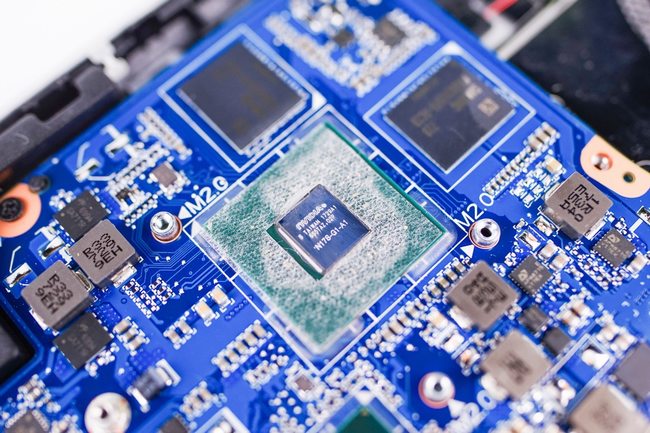 The two memory slots on the motherboard, because of the fuselage internal space constraints in the ultrabook, which resulting the RAM have to integrate on the motherboard, but the 15-inch large-size body will not exist this problem.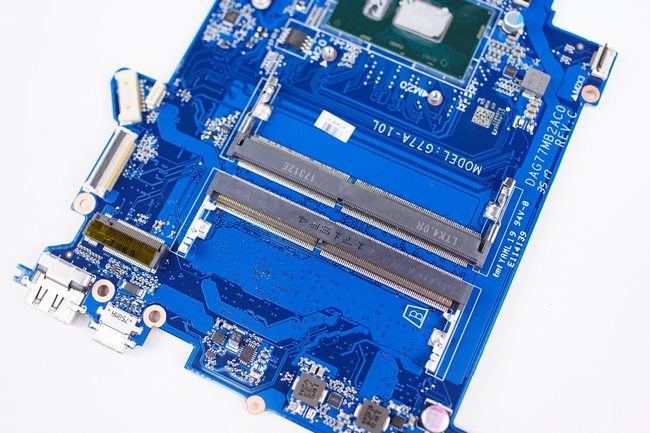 The front of the motherboard, you can see two memory slots occupy a lot of board space.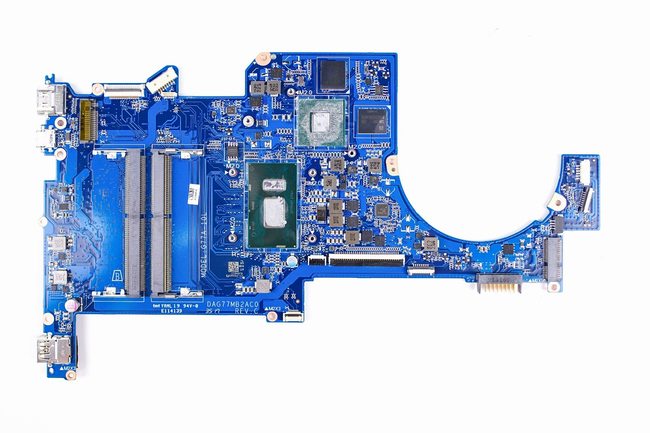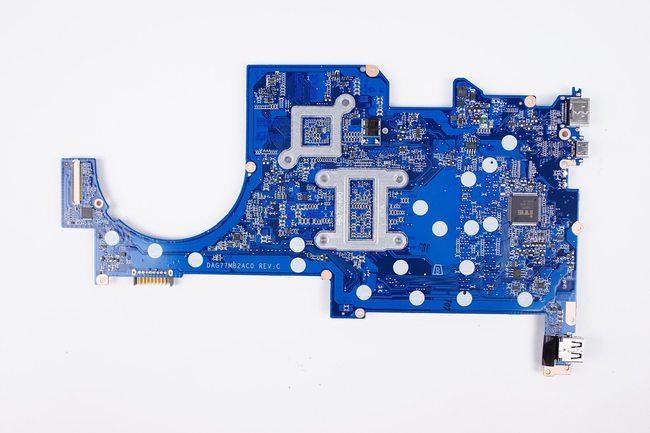 After removing the motherboard, you can clearly see the distribution of the two speakers. The connection between the two speakers is neatly fastened by a snap.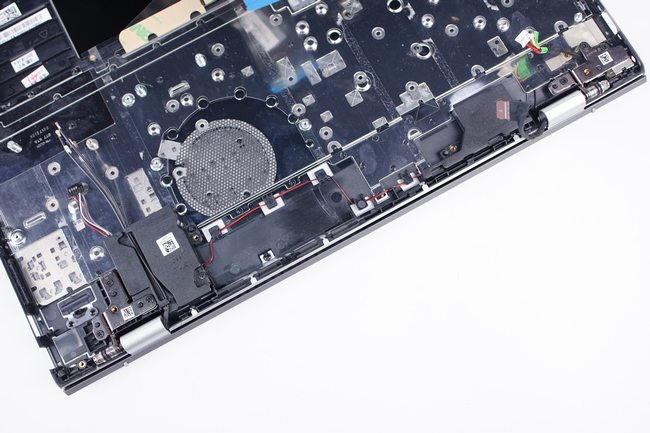 The speakers are relatively bulky and provide good hardware support for B&O sound.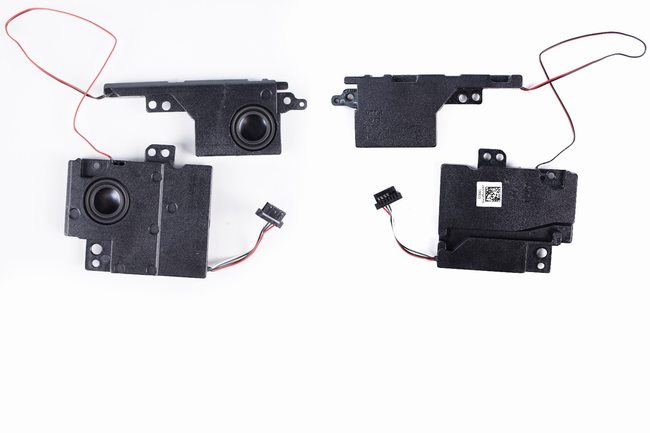 The back of the keyboard has a large piece of insulating paper to protect the motherboard will not touch the metal and affect the stability.