On the morning of December 25, Meizu officially announced a new smart home brand: Lipro. And announced that a new product launch conference will be held on January 5, 2021.
The full name of the conference is: "Meizu Lipro Smart Home New Product Launch Conference" and will be held at 14:30 on January 5, 2021.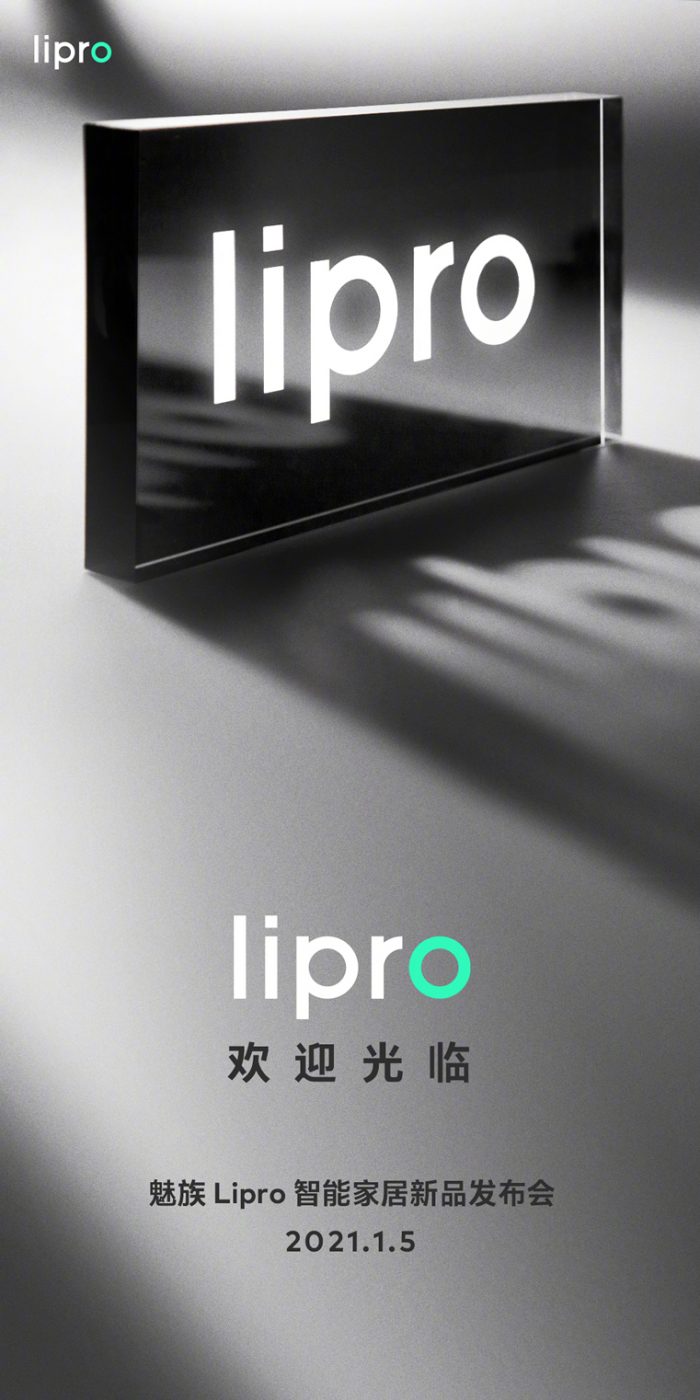 The Meizu Building has changed its banners a few days ago, and the previous Meizu 17 poster has changed to "Lipro, welcome."
On November 18, 2020, Meizu registered a large number of Lipro trademarks, which are mainly used in interior decoration design, landscape lighting design services, electric door openers, electric door closers, lighting equipment, indoor bright lights, and textile curtains, Textile or plastic curtains, laundry racks, biometric fingerprint door locks, etc.
The smart home is a major trend in the past two years. Many mobile phone companies, including Xiaomi, Huawei, and Honor, have deployed the smart home market, but the potential market is still very large.
It is not clear which products Meizu will launch for the time being, but the unique Flyme of Meizu mobile phones has left a deep impression on people. The interaction between Meizu smart home products and Meizu mobile phone is worth looking forward to.