The famous Chinese smartphone manufacturing company "Vivo" and its sub-brand "iQOO" are reportedly working on their upcoming series named Vivo S17 and iQOO 8 series, respectively. Recently, we got a look at a significant leak regarding the upcoming models of both lineups.
This morning, the iQOO 8 Pro (with model number: vivo V2302A) and Vivo S17e (with model number: vivo V2285A) got listed on the 3C Certification site, revealing the charging specifications of both devices. Before discussing this further, it is worth mentioning that iQOO 8 standard model already got listed on 3C Certification (a few days before) with the exact charging specifications as in iQOO 8 Pro.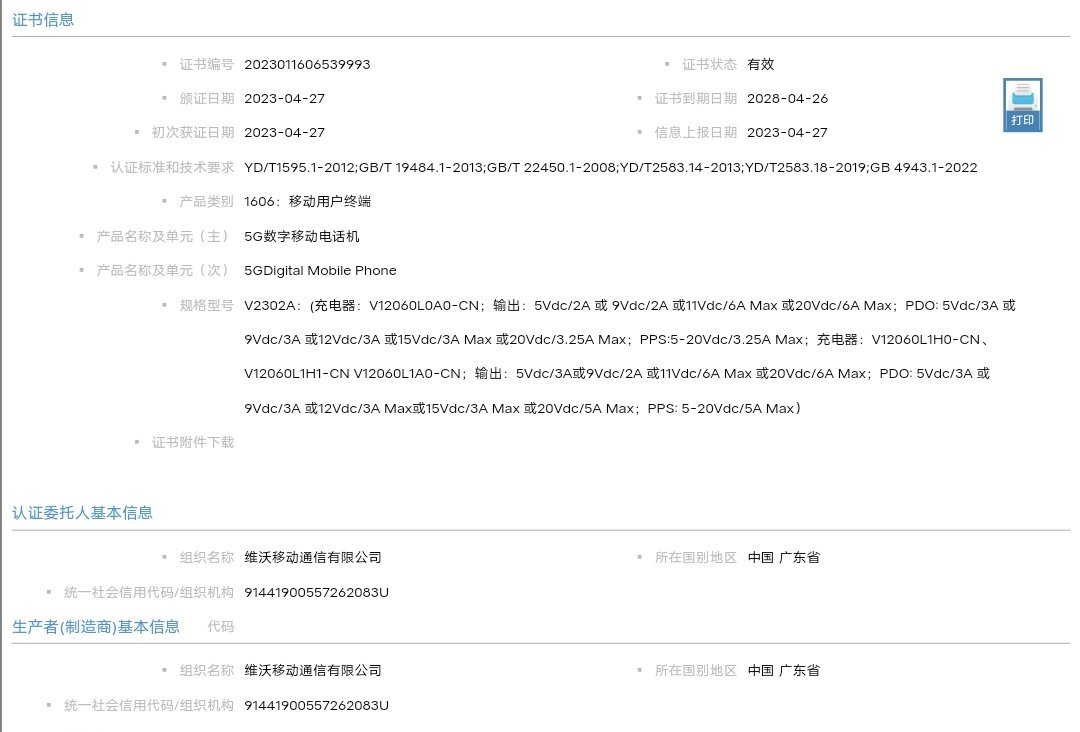 As mentioned in the 3C Certification, the iQOO 8 Pro will use the Vivo 120W FlashCharge adapter. However, the certification noted the different variants of this 120W charger. All these variants support a maximum of 120W (20V/6A) charging.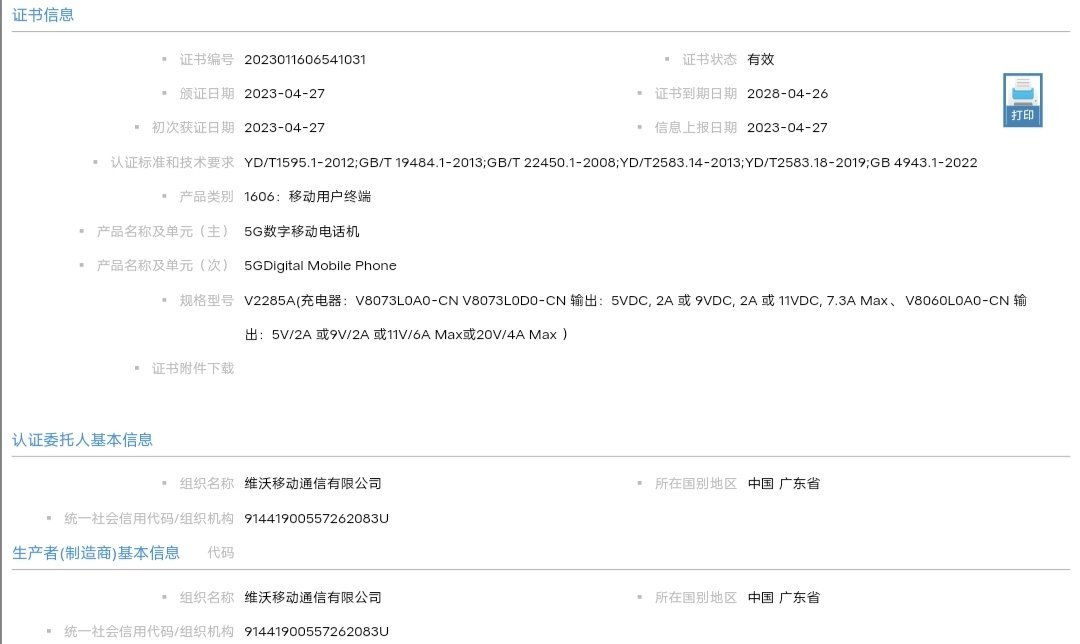 Next, we have the 3C Certification of Vivo S17e, in which it is mentioned that it would be equipped with the Vivo 80W FlashCharge adapter. In this certification, once again, the different variants of 80W charger got listed, but all of them support a maximum of 80W (20V/4A or 11V/7.3A) charging.
Regarding the chipset, the standard iQOO 8 will be powered by the Snapdragon 8+ Gen1 chipset, which is the overclocked version of the standard Snapdragon 8 Gen. In addition, it is based on a newer 4nm TSMC manufacturing process which has lower power consumption and higher efficiency.
The iQOO 8 Pro will be powered by Dimensity 9200+ chipset, officially coming on May 10. The chipset would have the same core architecture but with a higher frequency on each core: 1x Cortex-X3 Super Core (@3.35GHz), 3x Cortex-A715 P-Cores (@3.0GHz), and 4x Cortex-A510 E-Cores (@2.0GHz).
In the end, we have Vivo S17e, powered by Dimensity 7200. The chipset is based on 4nm TSMC's manufacturing process and features the following cores: 2x Cortex-A715 Performance Cores (clocked @2.8GHz) and 6x Cortex-A510 Energy-efficient Cores (clocked @2.0GHz).
The upcoming iQOO 8 and Vivo S17 series are expected to be released in May 2023.